Providing a distinctive and immersive dining experience has been the goal of self-proclaimed "conceptual fine-dining restaurant" Na-Oh since it opened in Chang Chui Creative Park in 2018. Set in a Lockheed L-1011 Tristar airliner, the restaurant invites keen gourmands into a post-apocalyptic world, where humanity is seeking new territories and enjoying a good meal en route.
This year, Na-Oh attempts to reach newer heights with "2046: The Great Exodus". In this immersive new dining experience, the fine-dining restaurant retains the apocalyptic schtick but introduces a new storyline. Diners are transported to the year 2046 and are flying with people from "The Corporate" in search of Utopia, where new life is promised.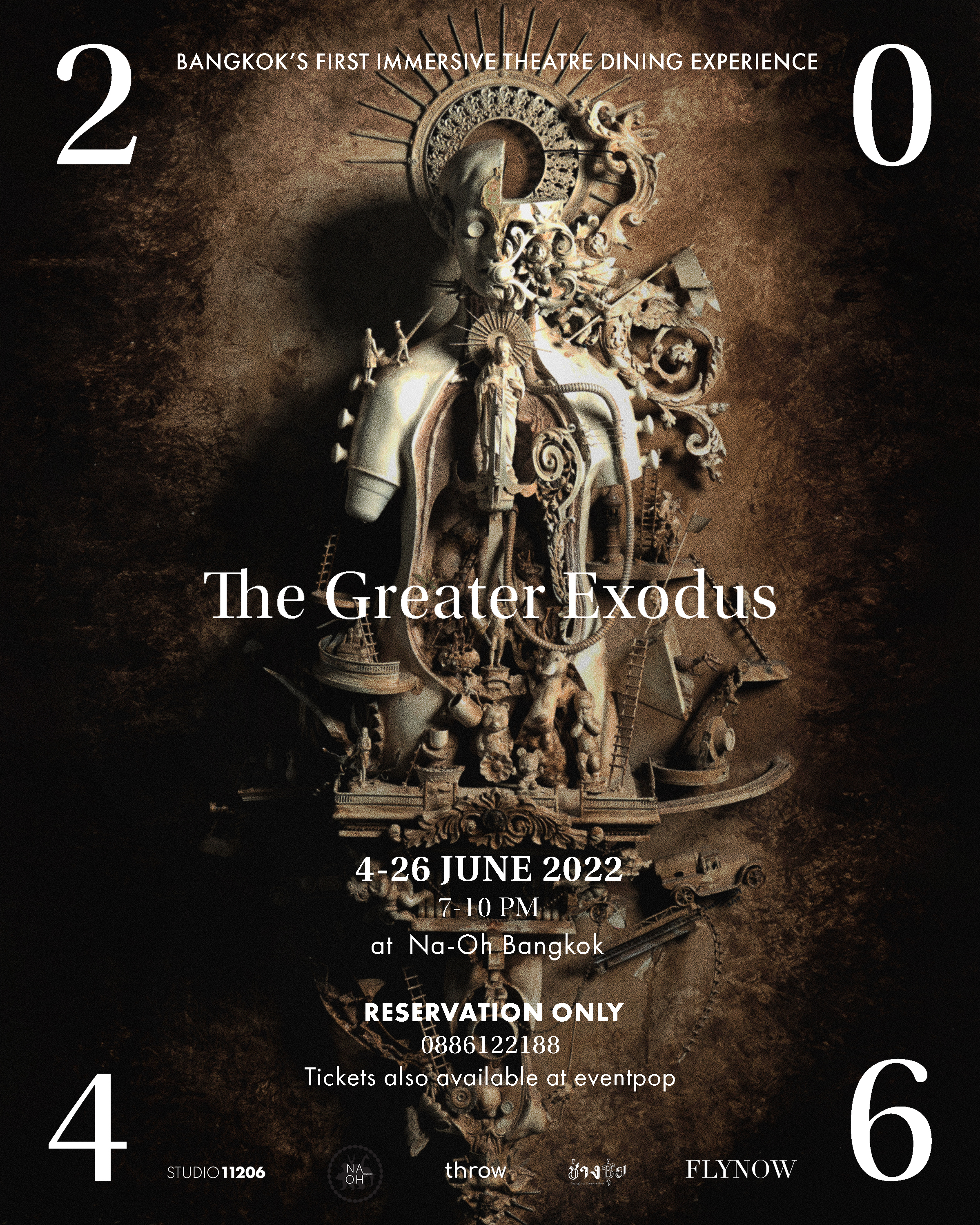 The restaurant, now helmed by executive chef Max Natee L. and head chef Poramet Pongveha, has teamed up with design studio STUDIO11206 and theater group Throw BKK to create an interactive gastronomic experience inspired by the plot.
Passengers can choose from the three multi-course tasting menus: the four-course Gamma Class (B2,750+; a plant-based vegetarian option is available), the six-course Beta Class (B4,950+, including two cocktails) or the eight-course Alpha Class (B6,380+, including four glasses of wine).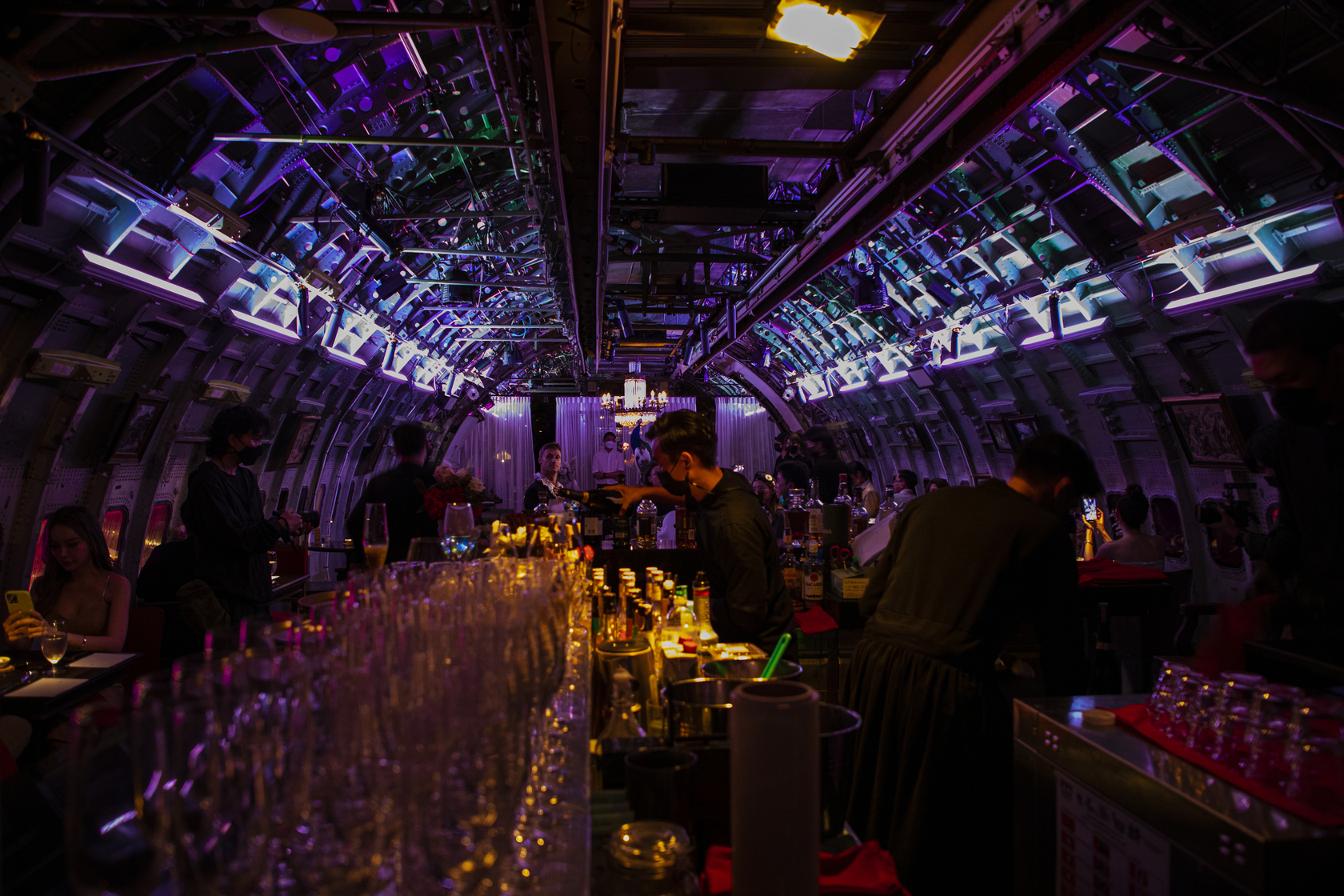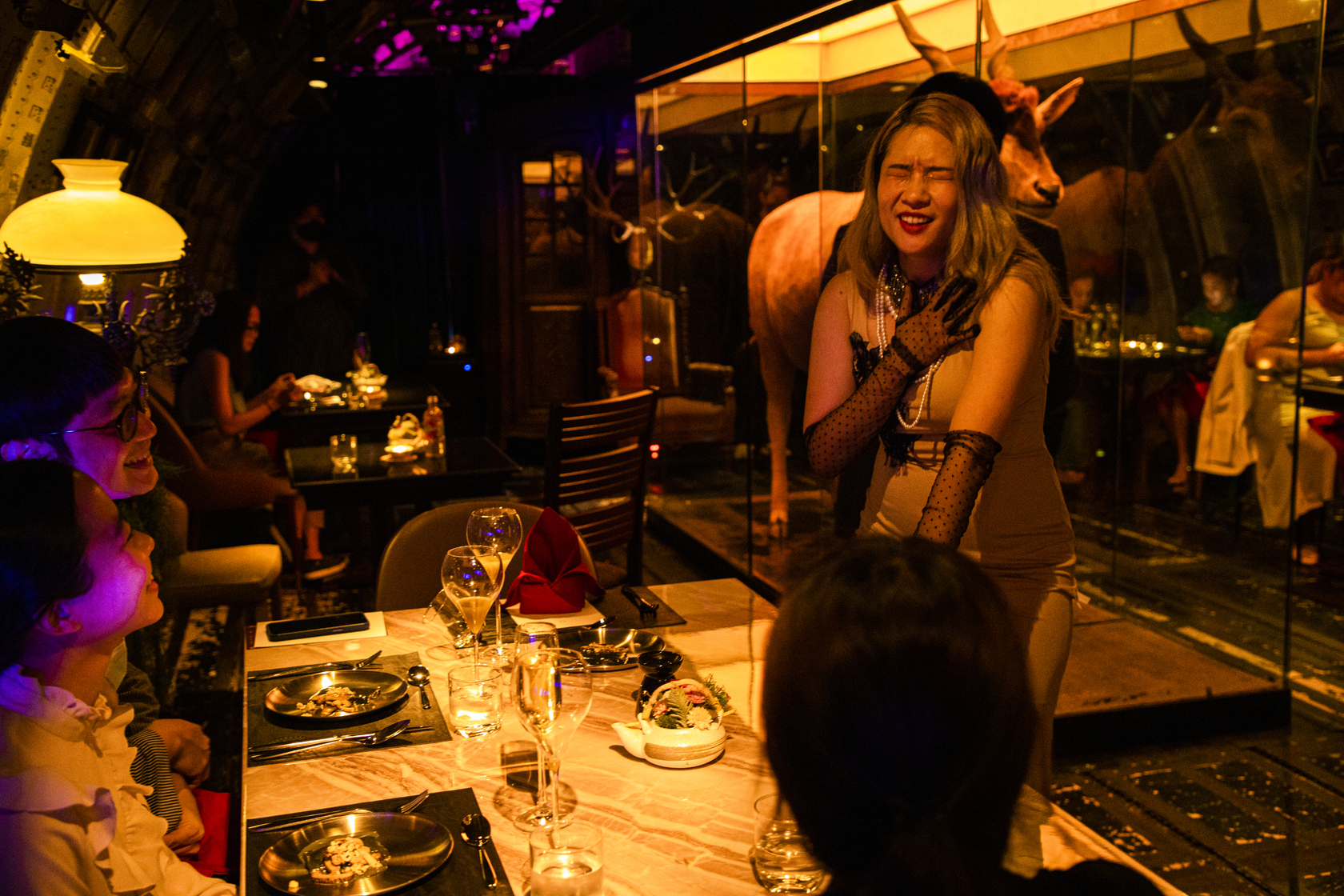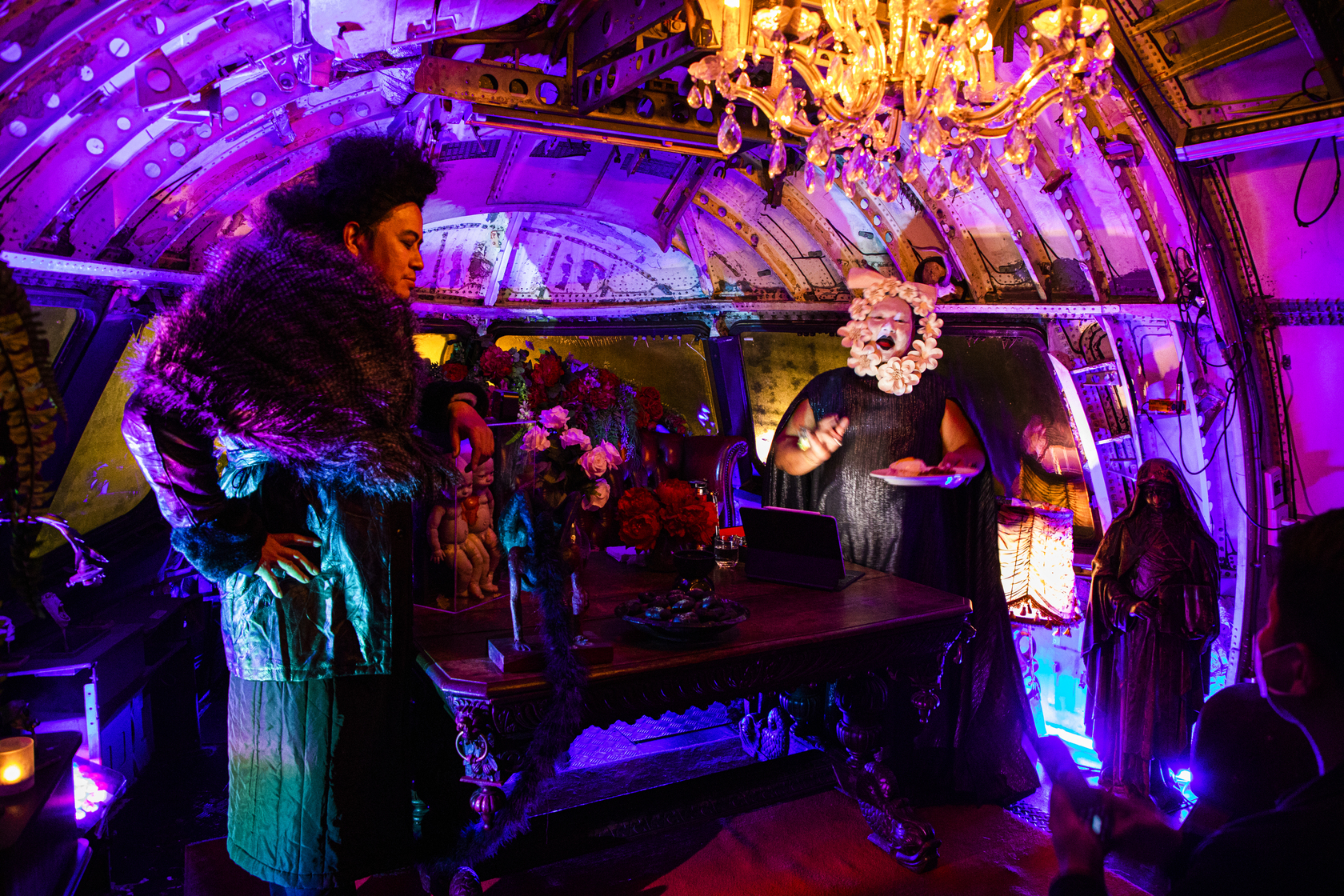 To get the most out of your journey, order Alpha Class. During the exposition, you are served a pesto tart, a thick gnocchi with truffle sauce, a Gillardeau oyster with apple juice, and scallop with butter and curry sauce. Friendly actors and actresses walk around, providing entertainment and conversation. As 2046 progresses, the heavier dishes arrive: Atlantic halibut fish and foie gras.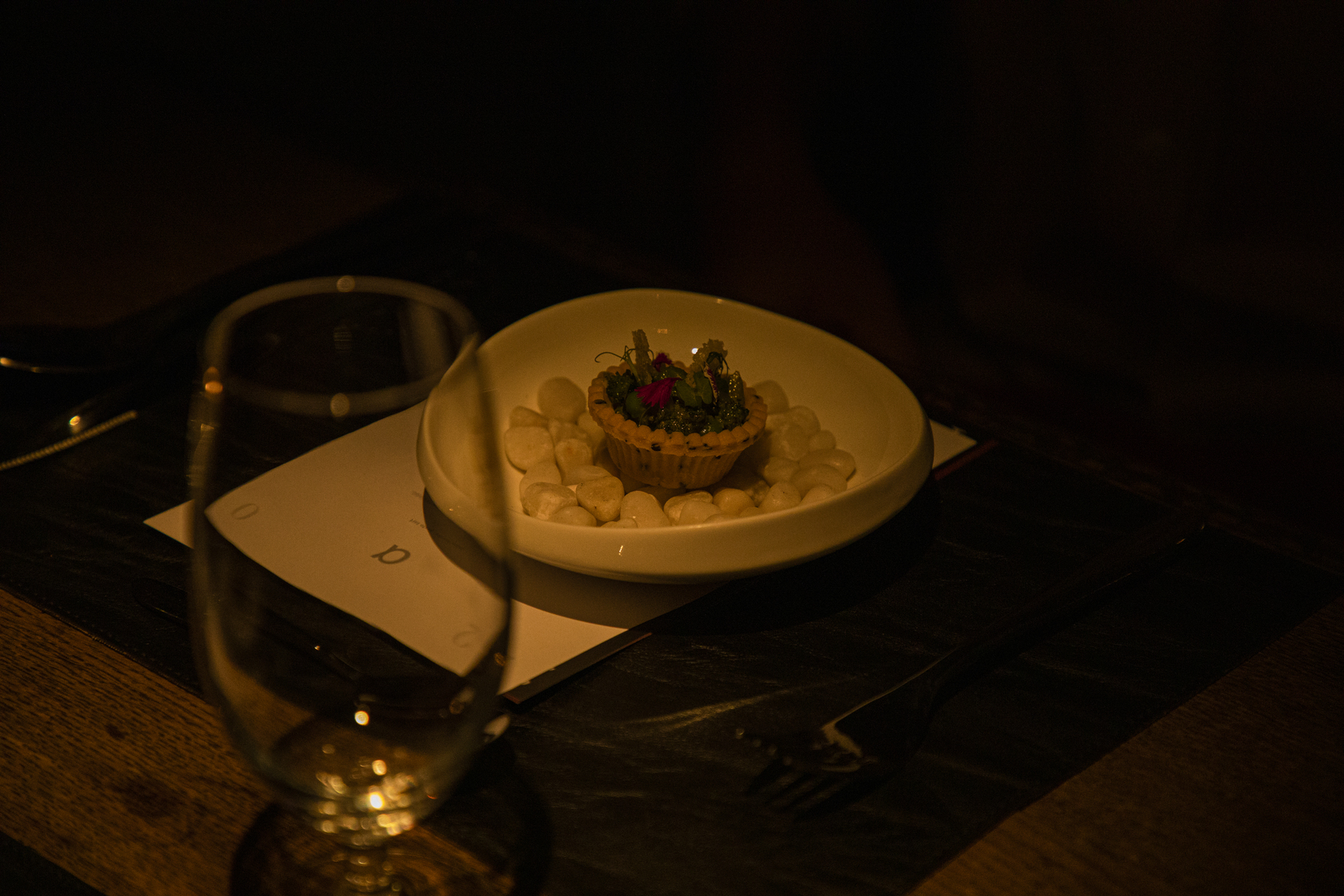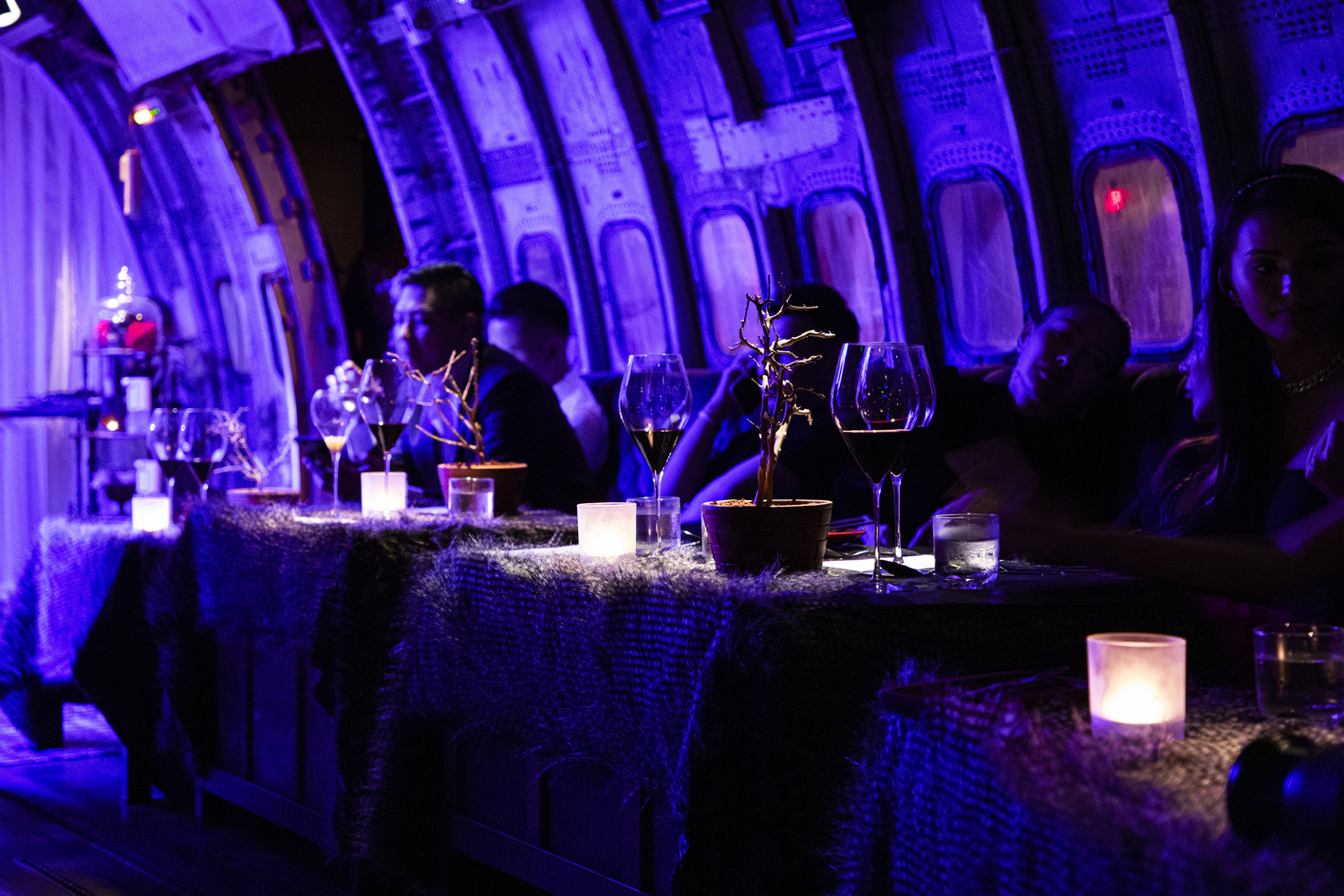 The main course is served at the peak of the performance. Choose between duck confit, Thai-French beef striploin or Australian lamb rack. What follows is the denouement, where you will be invited to get off your seat and follow the performers to a communal activity where you savor futuristic ice cream and a mocktail. Diners are treated as characters in the show, so be prepared to play along as you go about your meal.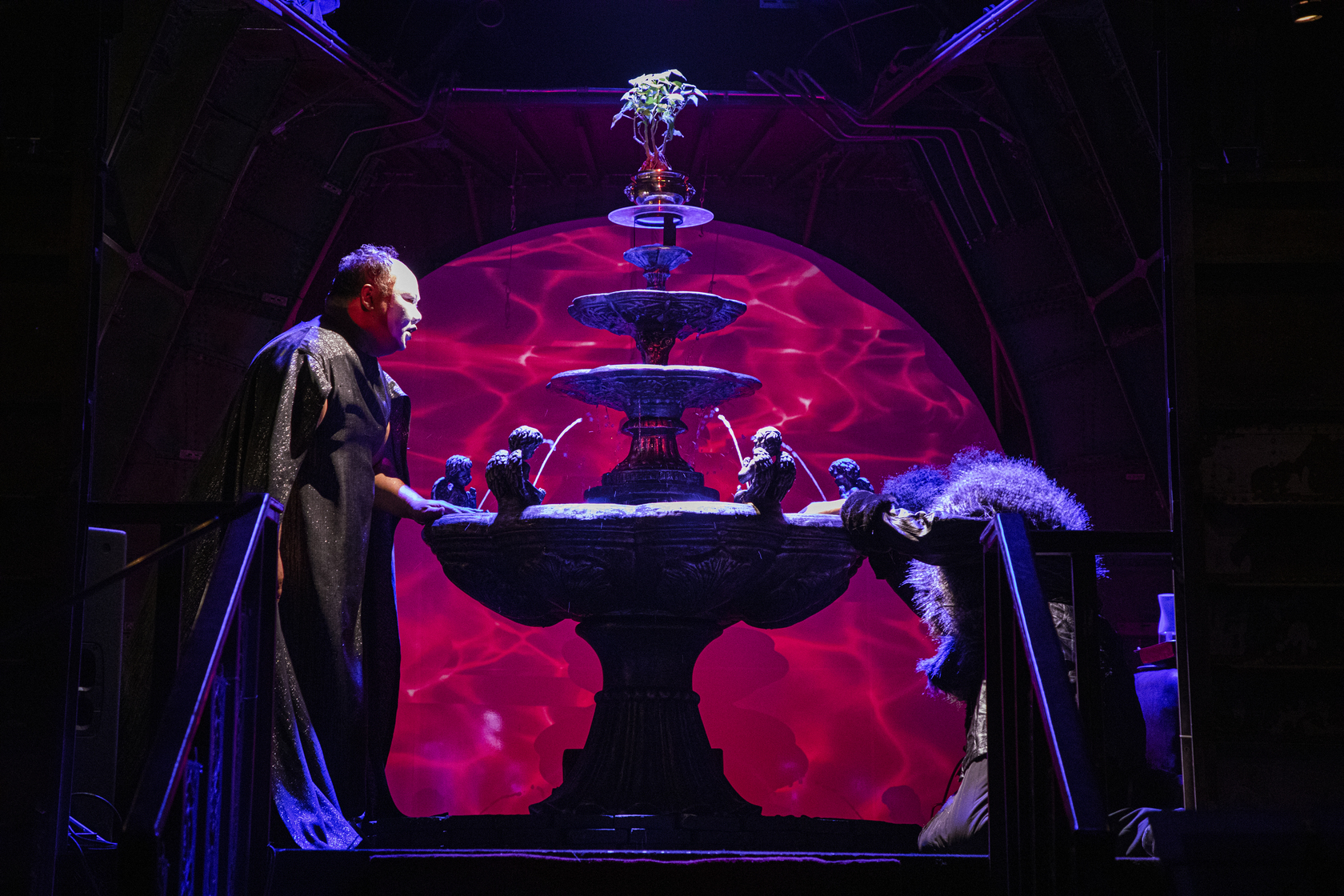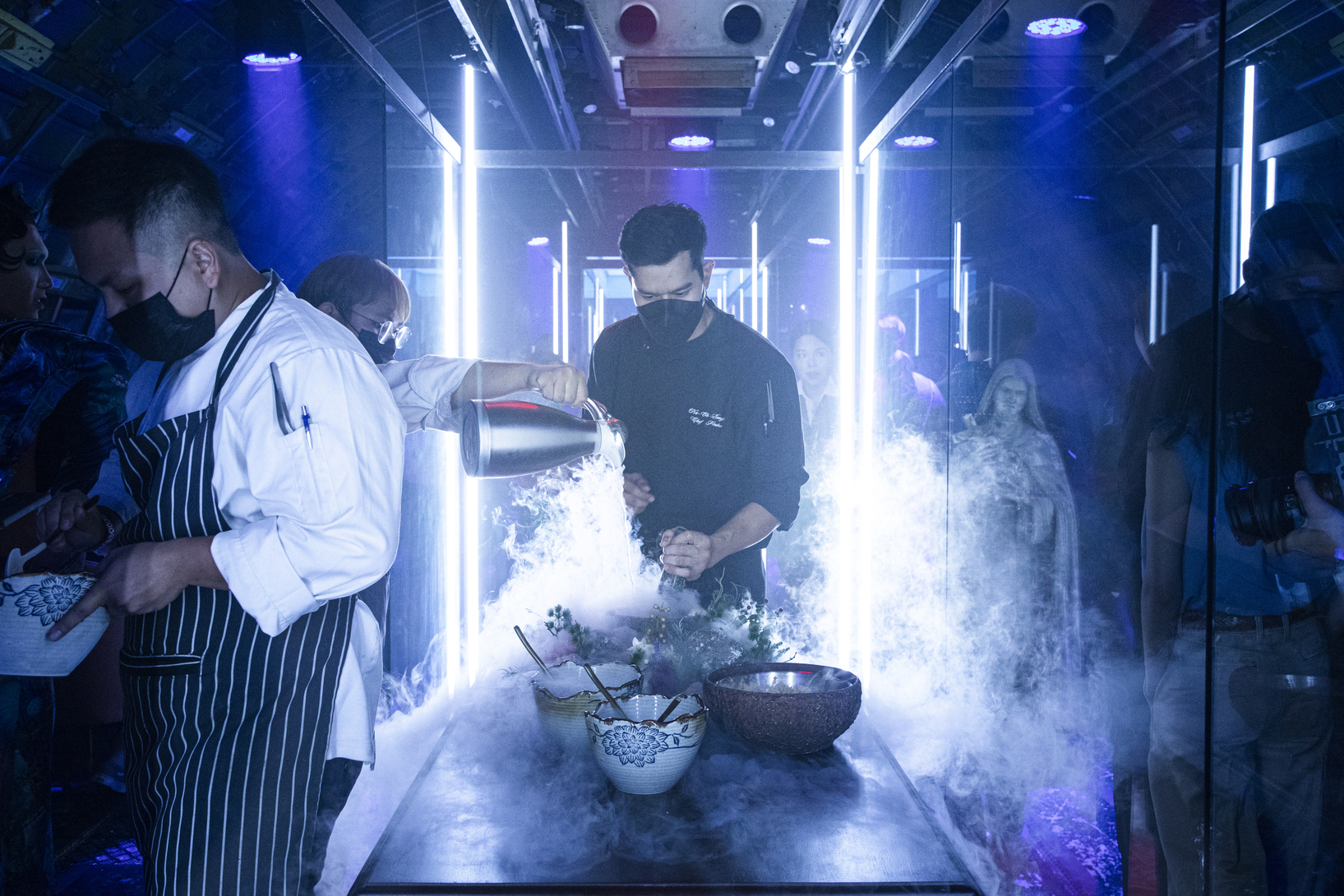 Whatever you may have heard about Na-Oh is true. The restaurant does offer one of the most bizarre dining experiences in town, offering satisfaction not just for your stomach but also for your curious mind. While the food itself leaves plenty of room for improvement, the theatrical feature merits an ovation due to the highly committed performers.
Na-Oh's "2046: The Greater Exodus" will launch its first flight on June 4 and will run until the 26th. You can book a table here.