We seem to be saying this more and more these days: "Another day, another new café opening in Bangkok." See the proof here.
The café surge doesn't seem to be limited to Bangkok. Tons of new cafés are also springing up outside Thailand's capital, each one boasting its own unique charm and concept. Nakhon Pathom, for instance, is shaping up to be the next best destination for great coffee shops and cafés.
Known as Thailand's oldest city (it's name literally translates to "first city"), Nakhon Pathom is replete with cultural attractions such as the kingdom's tallest stupa, ​​Phra Pathom Chedi, and a few local-beloved floating markets like Don Wai, not to mention a horde of long-standing street food establishments that churn out cheap eats.
These past years, the historical town has seen its locals following a more modern lifestyle by opening up trendy coffee shops and modish-looking restaurants in order to attract more visitors.
Here are six stand-out cafés in Nakhon Pathom that highlight why this peaceful, little town deserves more recognition.
Taking up over 40 rai (approximately 64,000 square meters), this massive restaurant and café doesn't hold anything back to impress guests with over-the-top decor, from the country's largest fake waterfall to an actual Lockheed L-1011 in which Pour Over Lab café is nestled.
Niagara N Garden is worth a visit even just to wonder at this grandiose undertaking. To say that there's nothing good for the appetite, however, isn't entirely fair. Grab a table underneath the gigantuan plane and fill up on Italian-inspired fare and simple but refreshing drinks before moving on to your next destination.
Address: 102 Wang Taku, Muang Nakhon Pathom, Thailand 73000
Contact: 09 9359 5665
Opening hours: Mon-Fri (10:00-22:00) & Sat-Sun (09:30-11:00)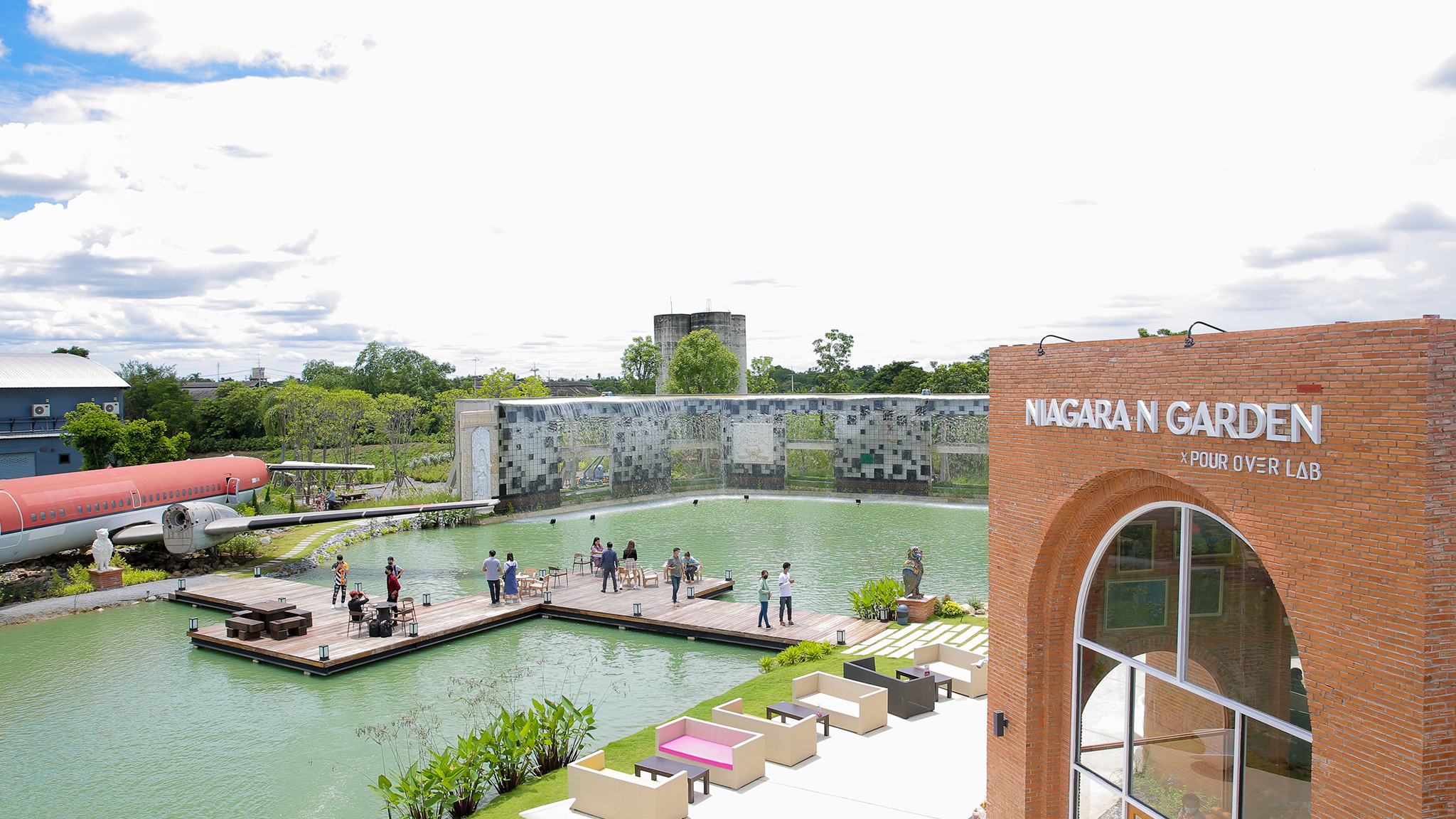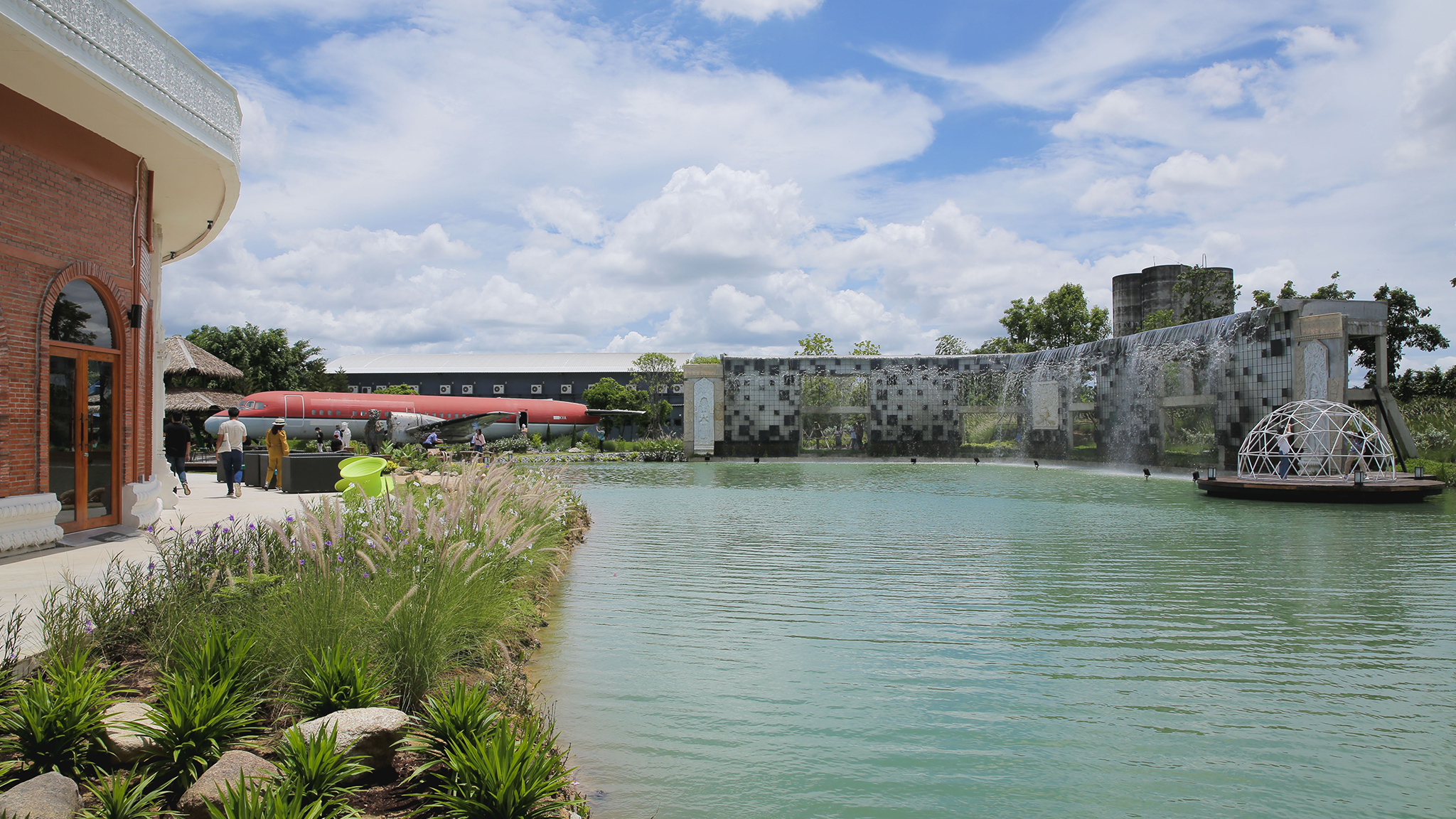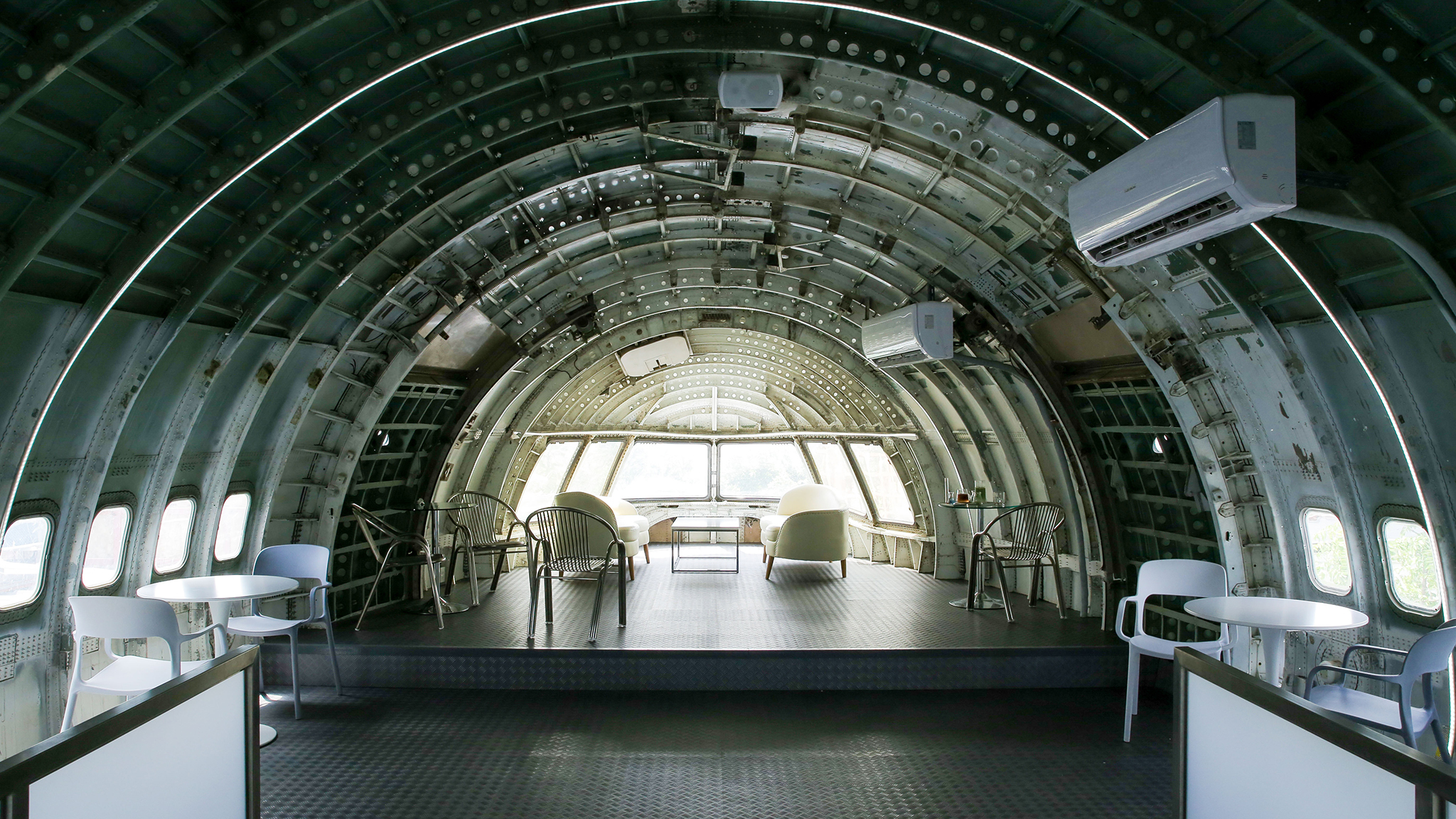 We have to give it to this newly opened café, probably the most impressive of all the places we visited. Yuan Bao gave new life to an old shophouse from the era of King Rama VII with a classic and homey design inspired by Chinese aesthetics.
The food is equally impressive. The menu injects Asian sensibilities into both small bites and cool refreshments without trying too hard. They have Sichuan Wonton (B75), a tasty snack that comes with aromatic chili paste; and Choux Dog (B95), an innovative take on the hot dog. Don't forget to try one of the artisanal steamed buns (B65/2 pcs), made with fermented flour which gives them a unique texture.
Of the drinks, Go Buay (B120) is our top pick. Infused with plum tonic, it takes on a bitter twist from an intense espresso shot brewed from locally-sourced coffee beans. The shop also serves %Arabica coffee.
Address: 317 Rat Dam Ri Road Nakhon Pathom, Thailand 73000
Contact: 06 5663 9649
Opening hours: Mon-Fri (07:00-19:00) & Sat-Sun (08:00-20:00)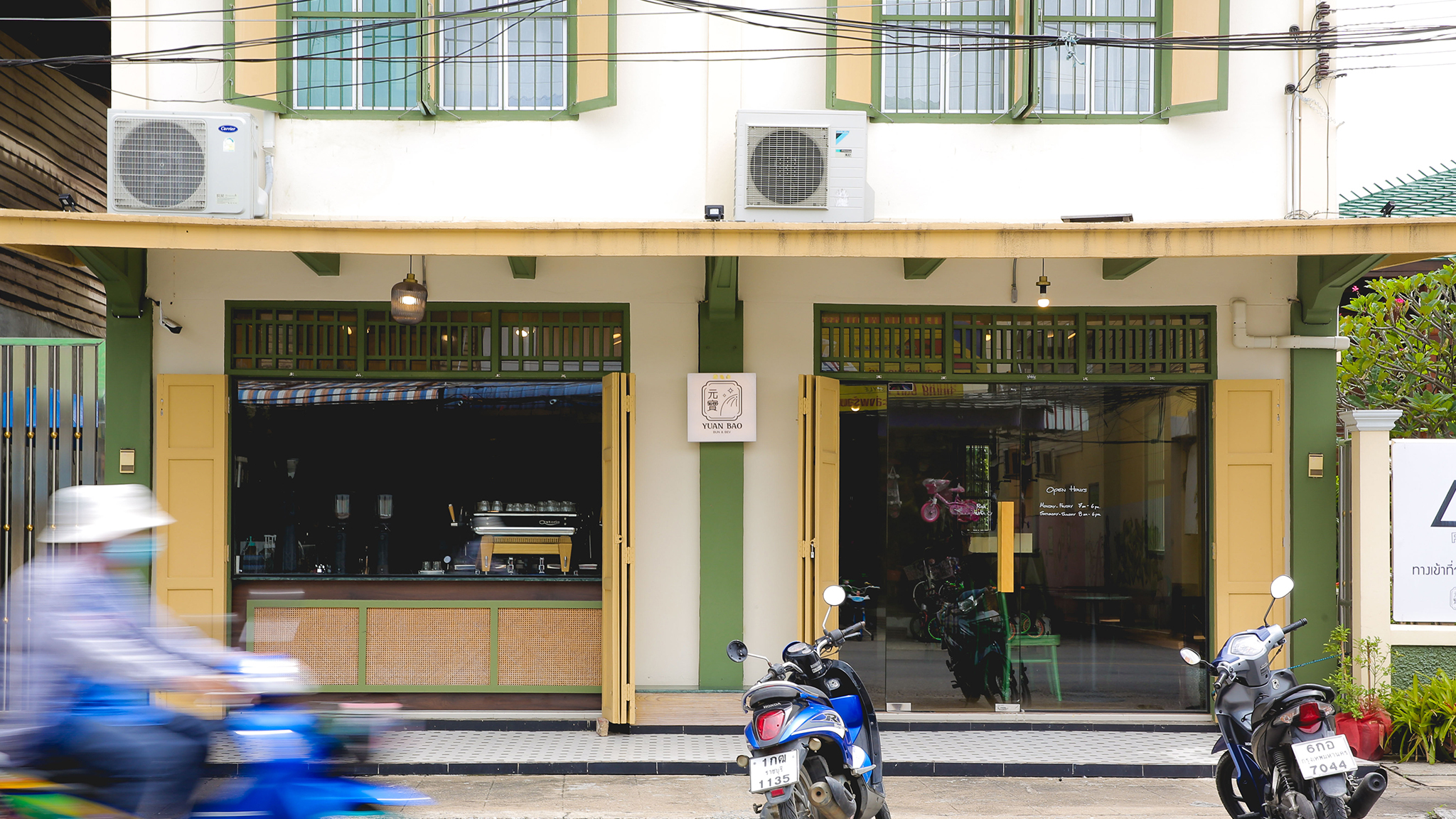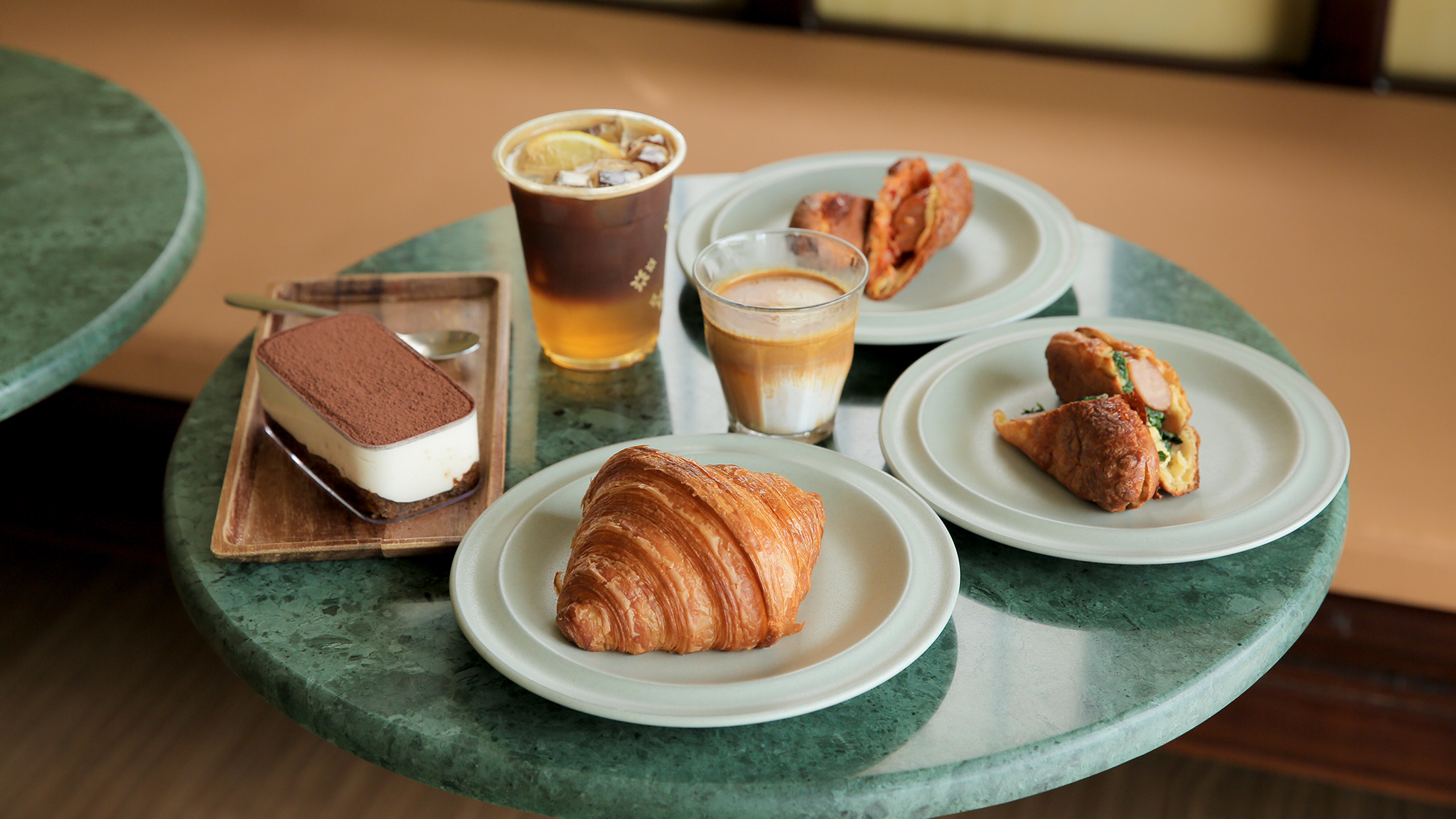 Craft Coffee Roaster is one of the very few places in town that doesn't try to impress guests with anything else but coffee. A winner at the International Coffee Roast Master Championship Thailand 2018 and International Coffee Roast Master Championship Guangzhou 2018, the shop is home to an in-store slow bar that freshly brews a variety of both local and imported beans.
The drinks can go as cheap as B60 for a hot cup of brewed local beans and as much as B200 if your tastes run to the exotic. The shop also sells beans by the bag for those who'd like a taste of crafted coffee at home. Try to engage in conversation with the owner who has more than a few interesting stories to tell.
Address: 26 Thahanbok Soi 3, Phra Pathom Chedi, Muang Nakhon Pathom 73000
Contact: 08 0654 9156
Opening hours: Mon-Fri (11:30-20:30) & Sat-Sun (11:30-18:00)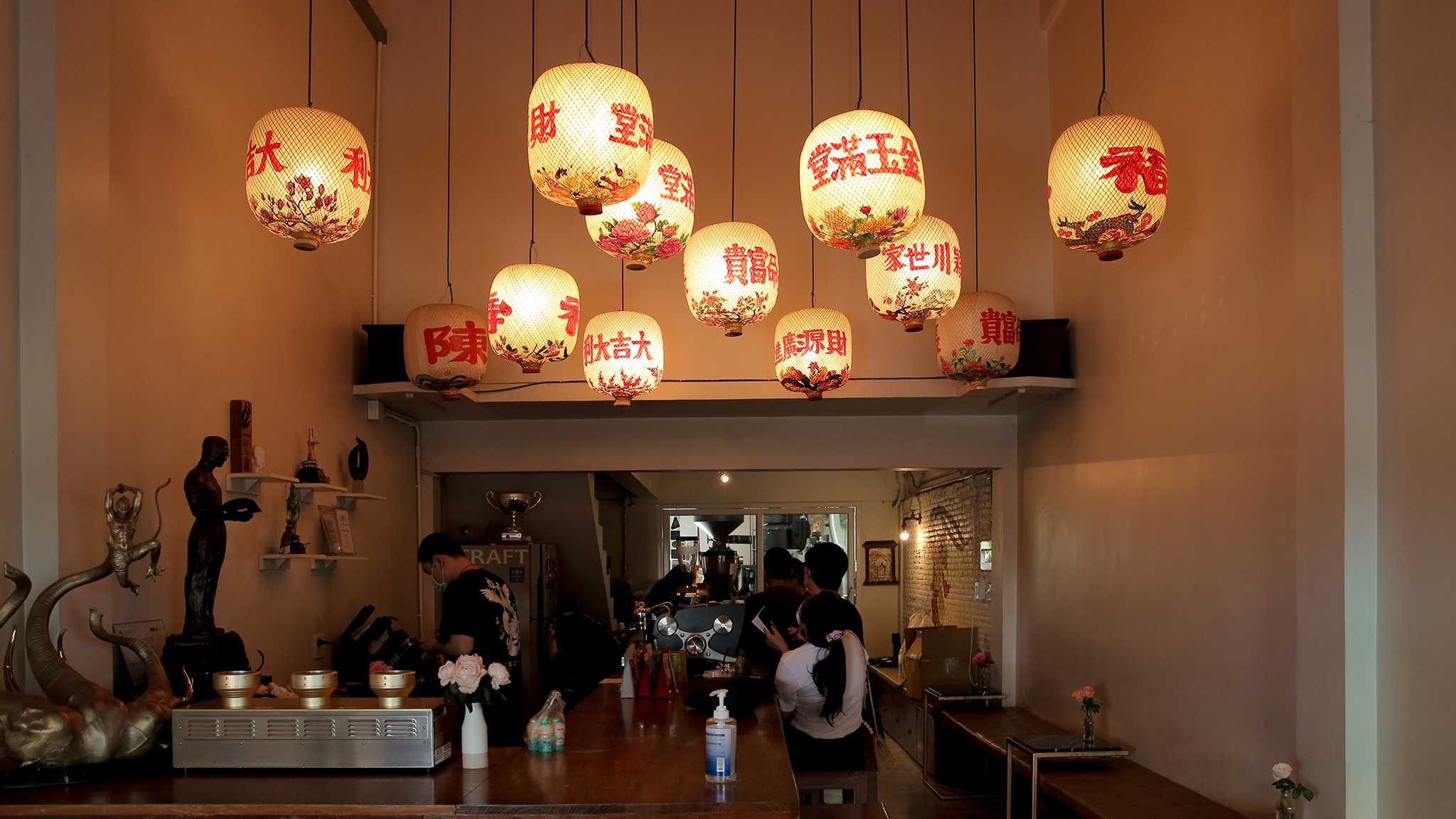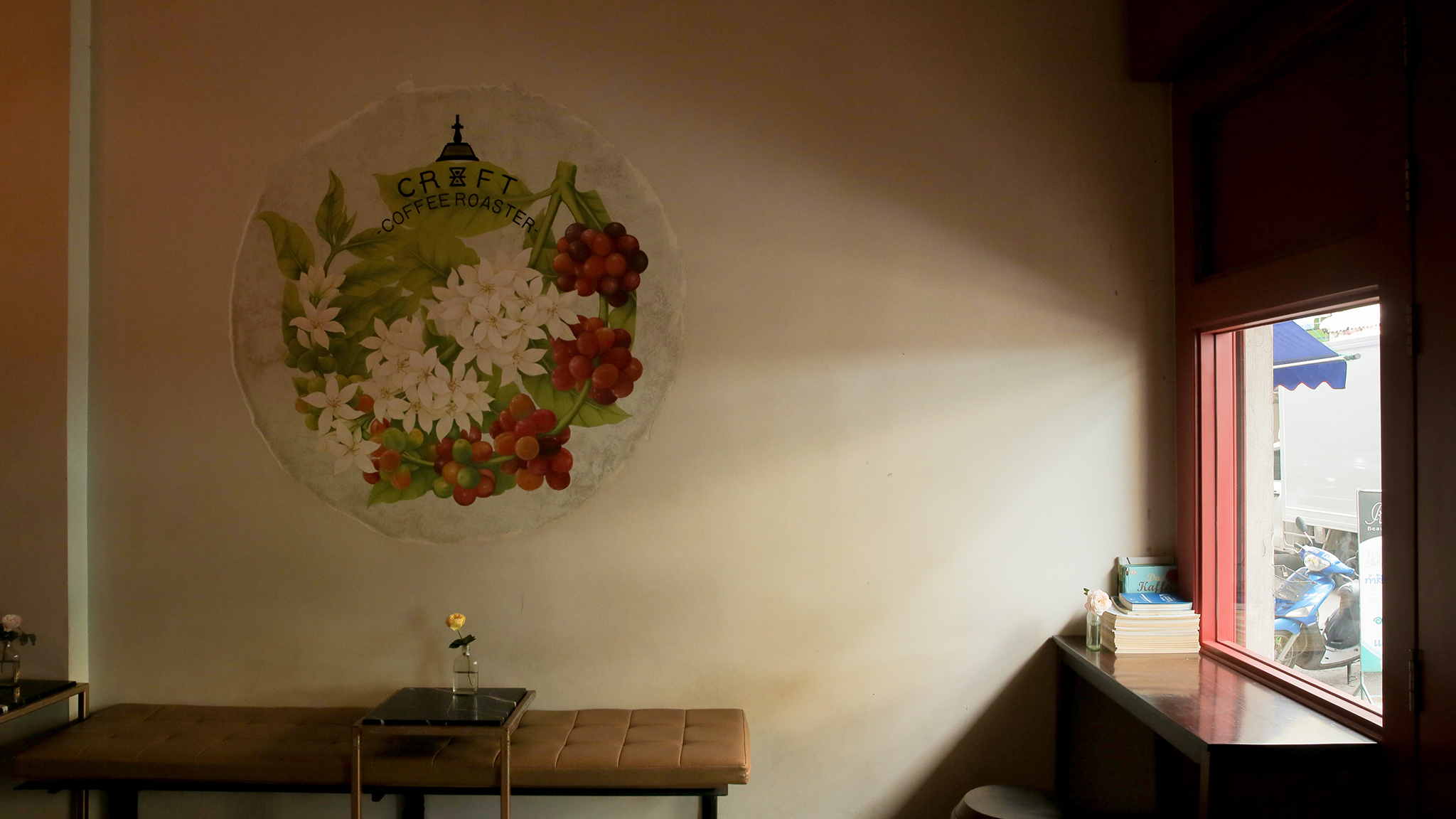 This stylish café seems to have taken inspiration from the minimalist Korean cafés you've probably seen in many K-series. The whitewashed, gallery-like space is definitely social media fodder, but there's more to MOO YOO than just chic interiors.
The pastries are also a huge draw, and includes buttery croissants (starting from B95), delicious Danishes (from B110) and fluffy madeleines (from B30). You can also browse around and shop for some imported goods from South Korea like tea and snacks.
Address: 88/8 Naraphirom, Banglen, Nakhon Pathom 73130
Contact: 09 2915-8535
Opening hours: Daily (09:00-18:00)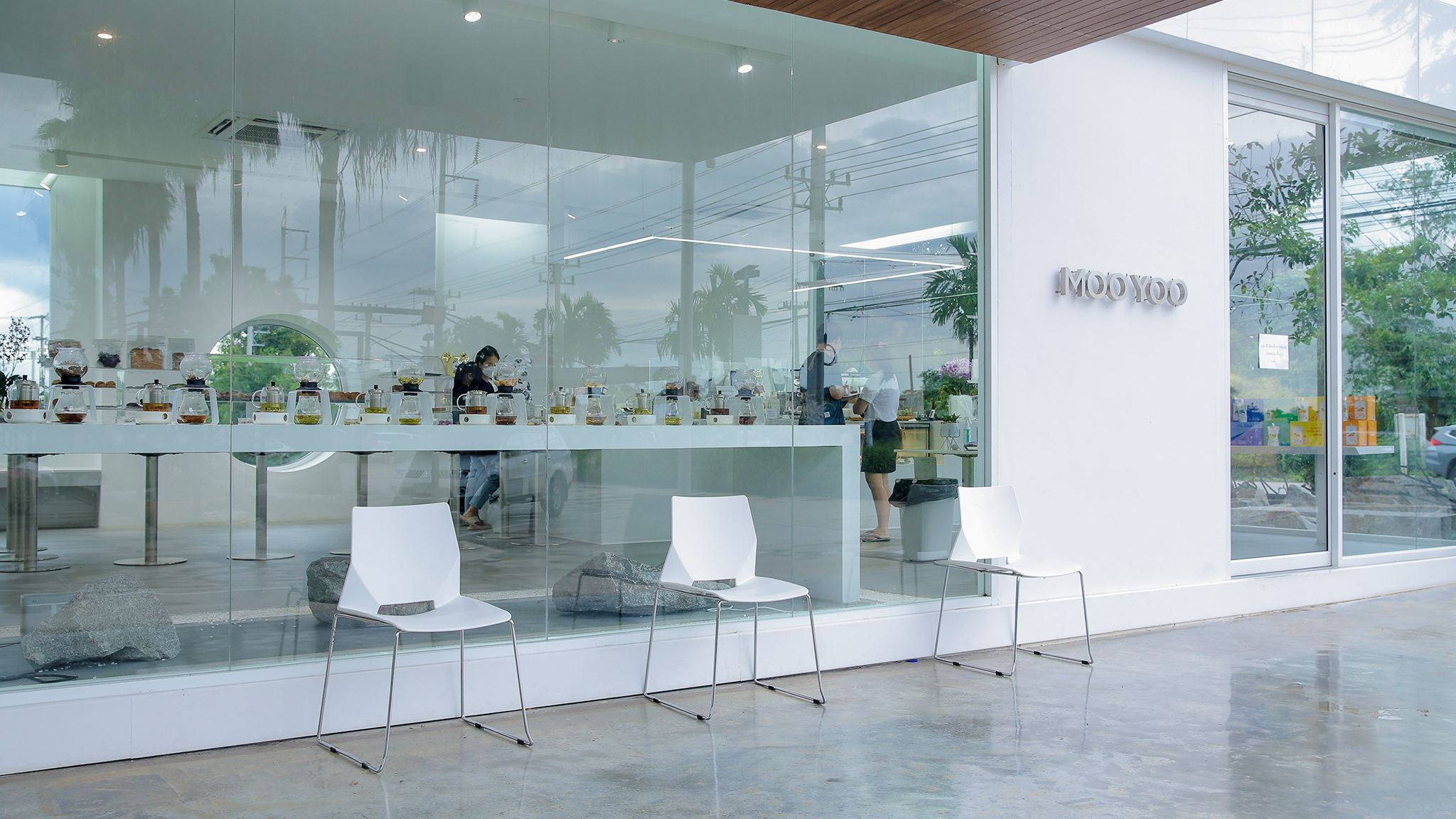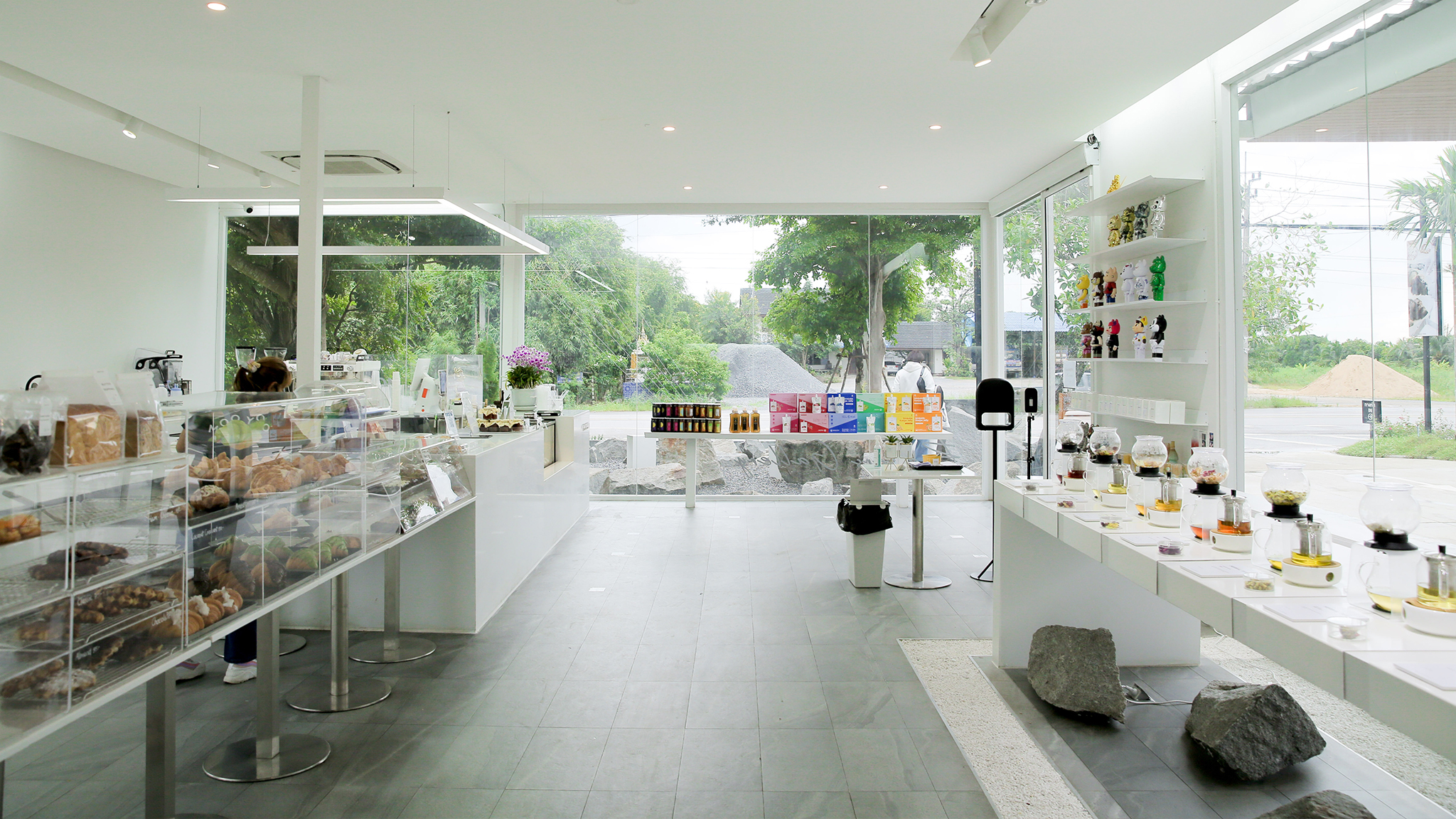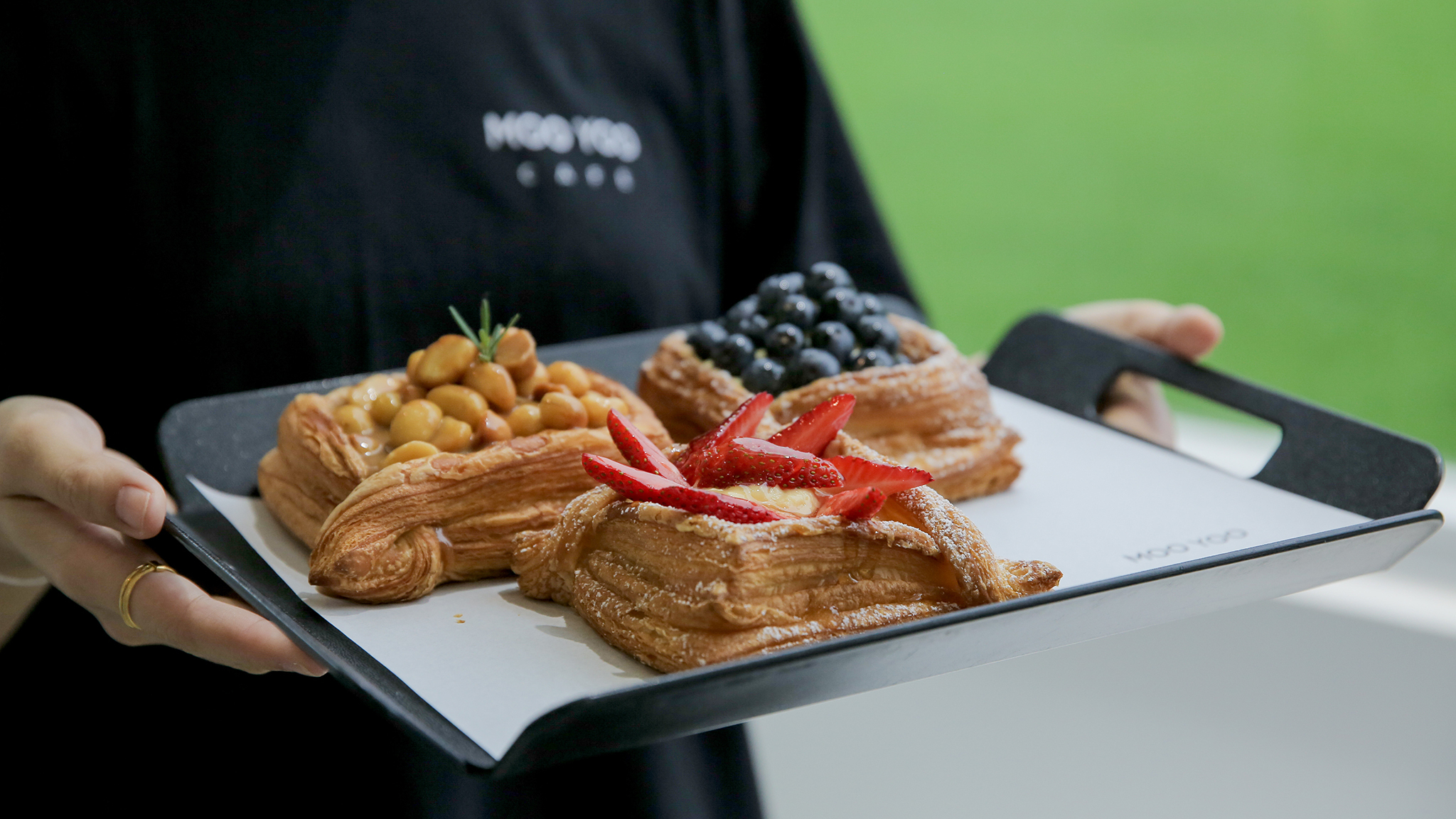 MOO YOO's spin-off venture sells one of its best-selling pastries: a croissant-waffle fusion or the croffle (starting from B75). The design here isn't quite similar to its sister café, as Croffle Studio goes for a somber tone of rusty brown and a loft-esque glasshouse aesthetic.
These crunchy treats are best eaten warmed from the oven and with one of their fruity refreshments such as My Cherry Peachy (B85) or My Rosé (B85).
Address: 88/8 Moo 1, Bang Kaew Fa, Nakhon Chai Si, Nakhon Pathom 73120
Contact: 08 3663 3111
Opening hours: Daily (09:00-18:00)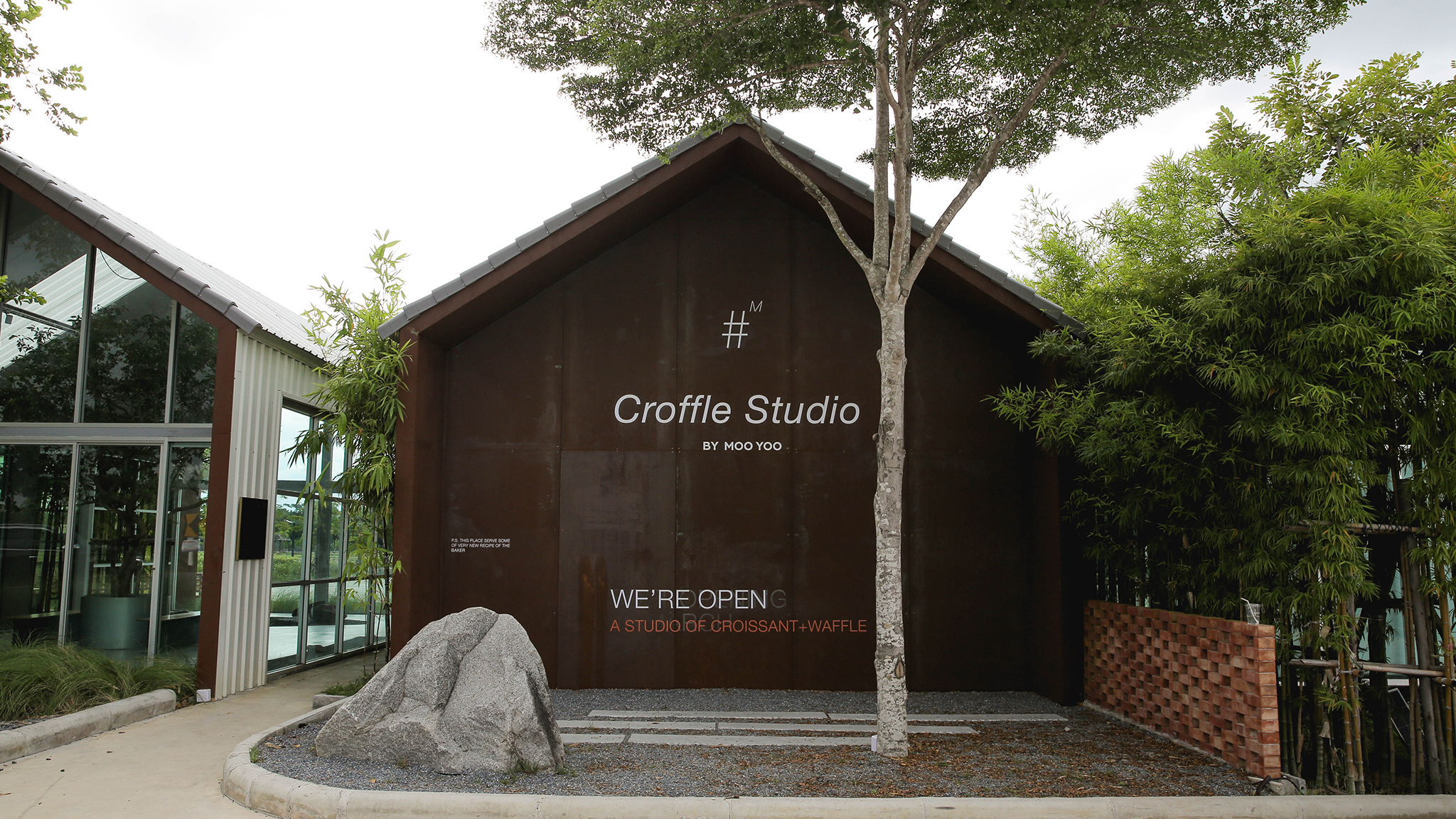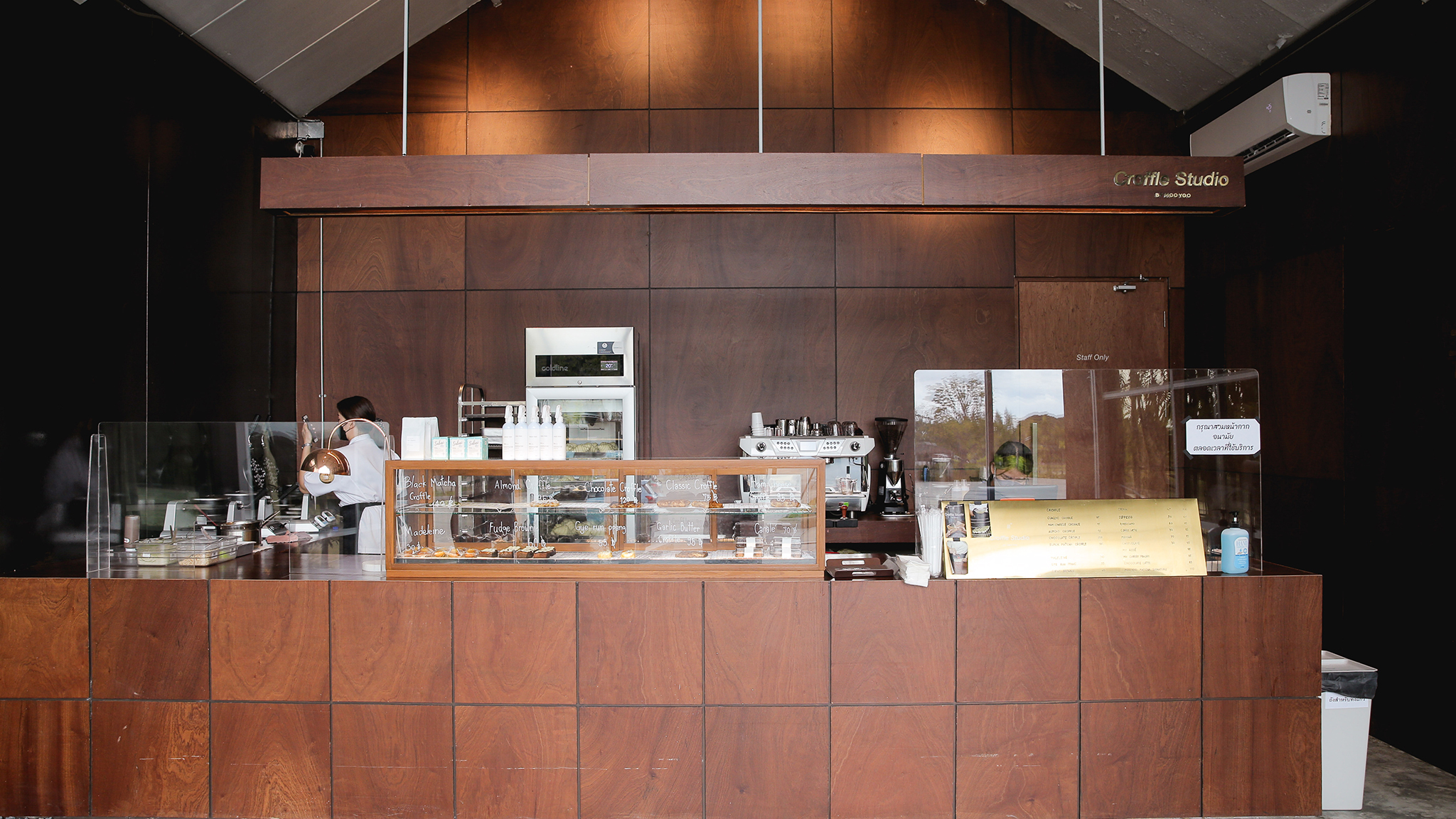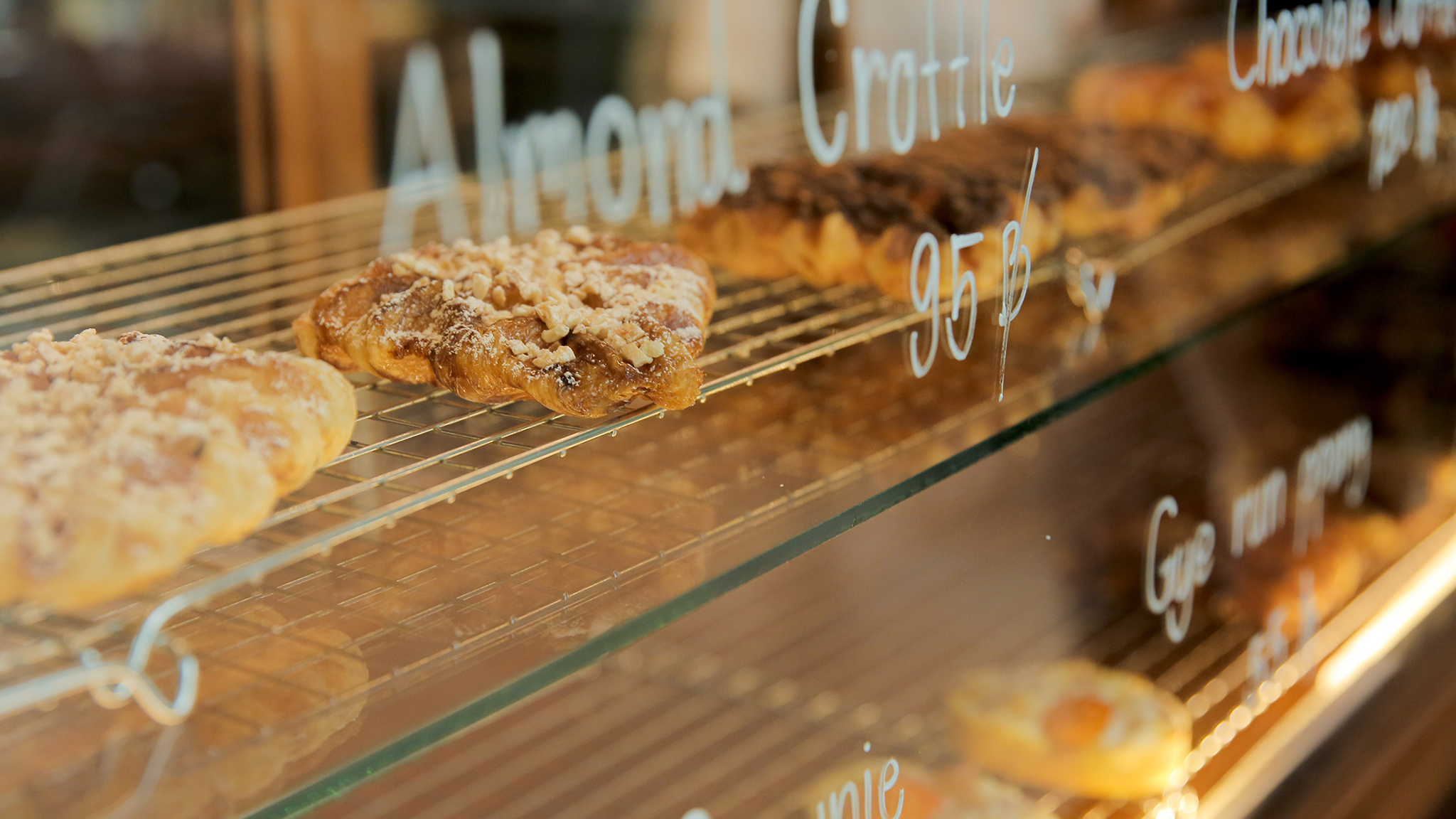 A drive out of Bangkok offers the chance to breathe in fresh(er) air and take in some abundant greenery. You can do both at Lemon Me Farm, a café-slash-farm dedicated to drinks and sweet treats made with the citrusy fruit as well its close cousin, the lime.
The farm is split into two zones: a café that sells fresh lime juice (B25), lime-infused coffee and lemony pastries and a food hub where you can get your fill of cheap eats.
Address: Rural Road Nakhon Pathom 3004, Khlong Yong, Phutthamonthon District, Chang Wat 73170
Contact: 08 4767 9699
Opening hours: Daily (07:00-18:00)