Best Pad Thai in Bangkok
There are plenty of Pad Thai restaurants but where is the best place you can find it in Bangkok?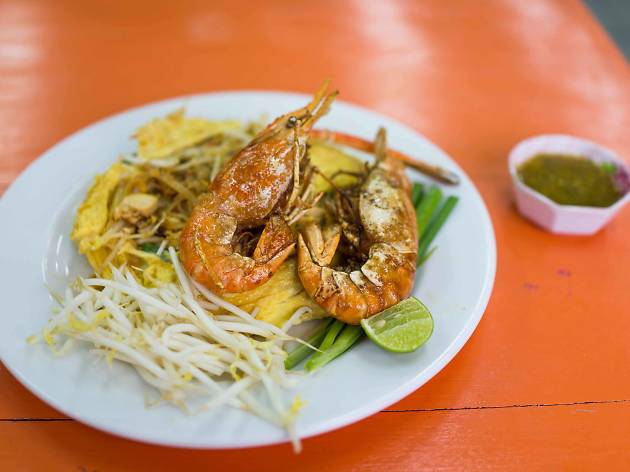 Tucked in the bustling Ekkamai stretch is this pad thai parlor which are popular among all-nighters after the clubs in the neighborhoods are closed.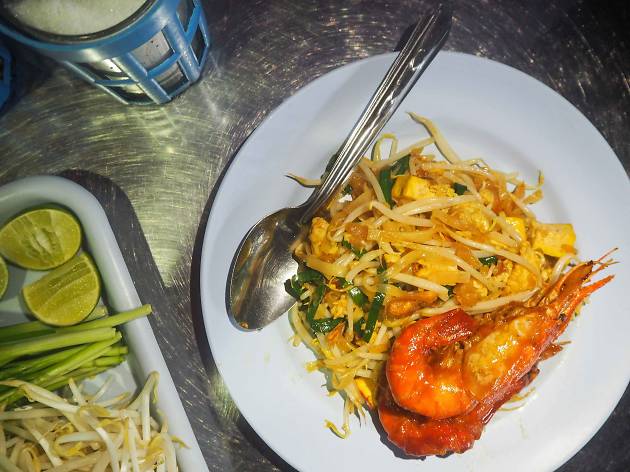 Each order comes generously padded with chunky tofu, dried shrimp and succulent prawns. The huge portions and the dish's sweet-tangy flavor has made this pad thai stall popular among both Thai and foreign customers in a short amount of time.
Forget the original recipe that incorporates tamarind paste and roasted peanut. Here, the pad thai is cooked on a charcoal stove for aroma and served alongside Thai chive (gui chay) and banana flower for intense crunchiness.
More to explore