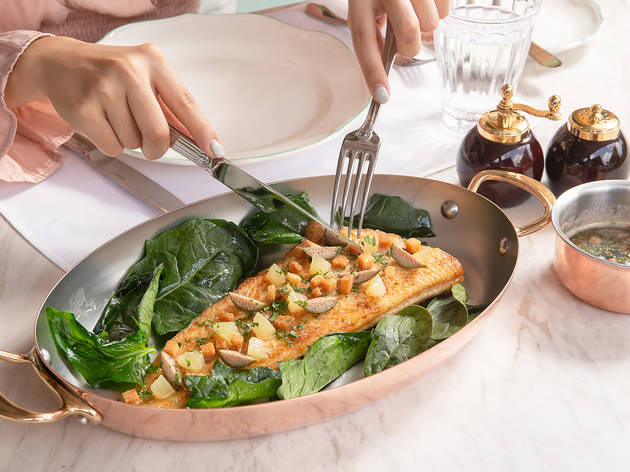 1/14
Tanisorn Vongsoontorn/Time Out Bangkok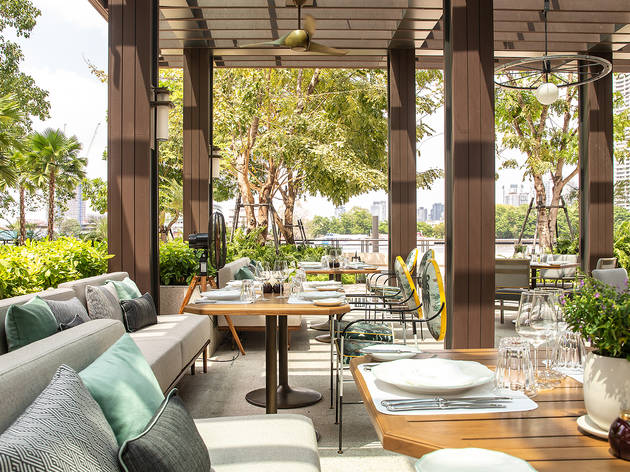 2/14
Tanisorn Vongsoontorn/Time Out Bangkok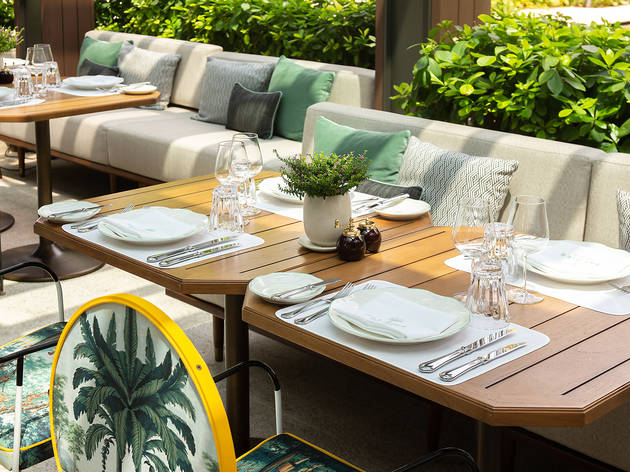 3/14
Tanisorn Vongsoontorn/Time Out Bangkok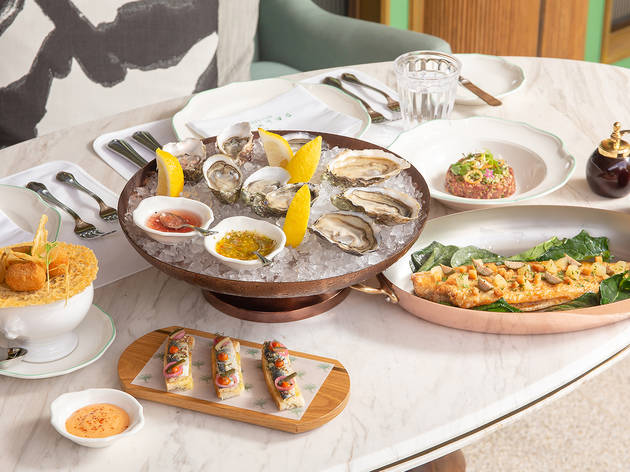 4/14
Tanisorn Vongsoontorn/Time Out Bangkok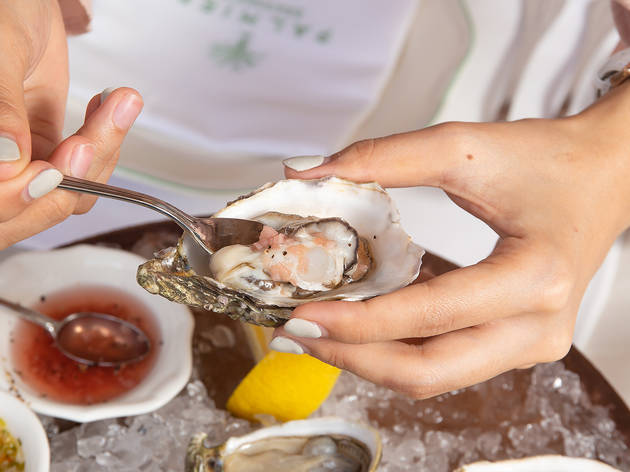 5/14
Tanisorn Vongsoontorn/Time Out Bangkok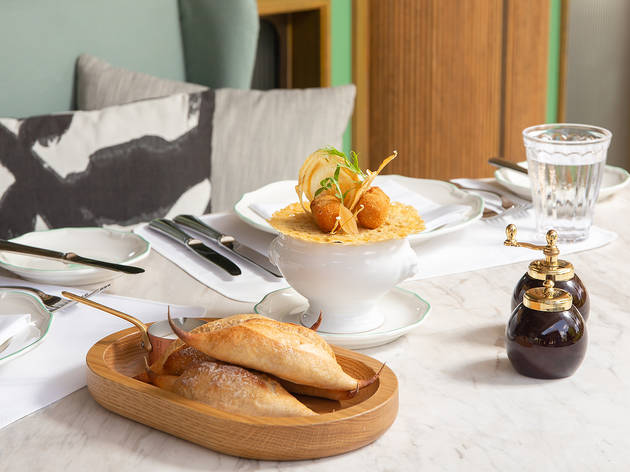 6/14
Tanisorn Vongsoontorn/Time Out Bangkok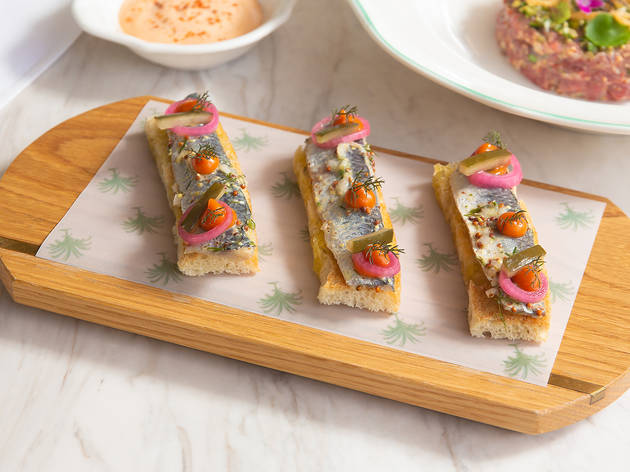 7/14
Tanisorn Vongsoontorn/Time Out Bangkok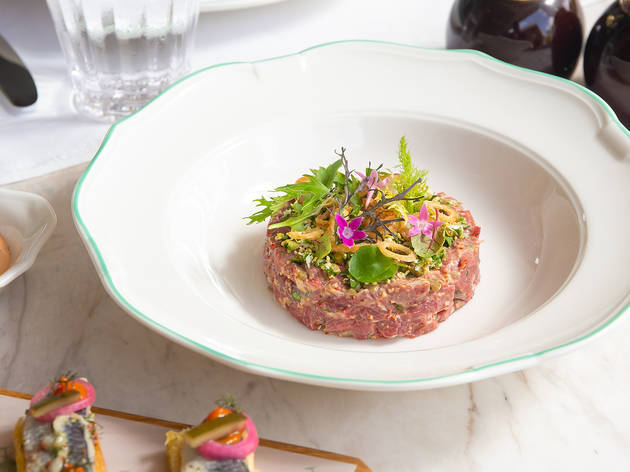 8/14
Tanisorn Vongsoontorn/Time Out Bangkok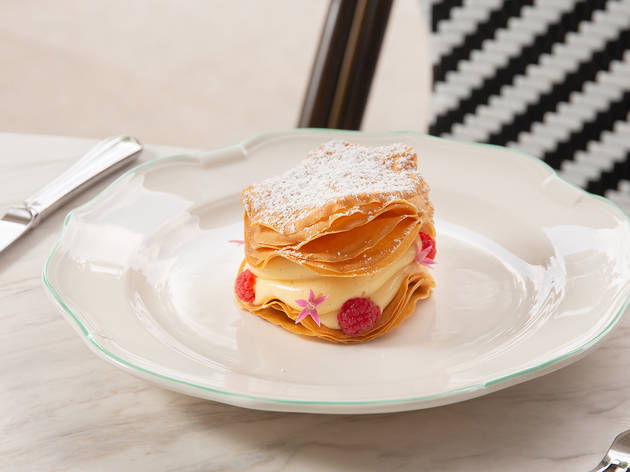 9/14
Tanisorn Vongsoontorn/Time Out Bangkok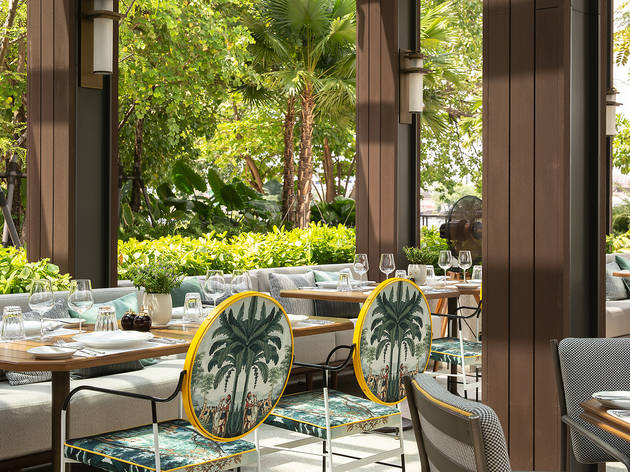 10/14
Tanisorn Vongsoontorn/Time Out Bangkok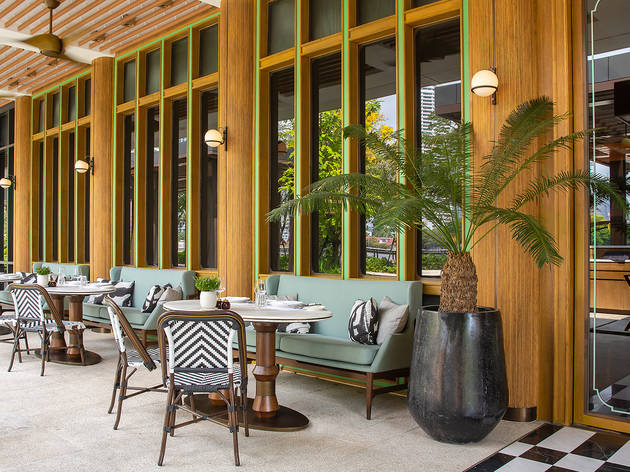 11/14
Tanisorn Vongsoontorn/Time Out Bangkok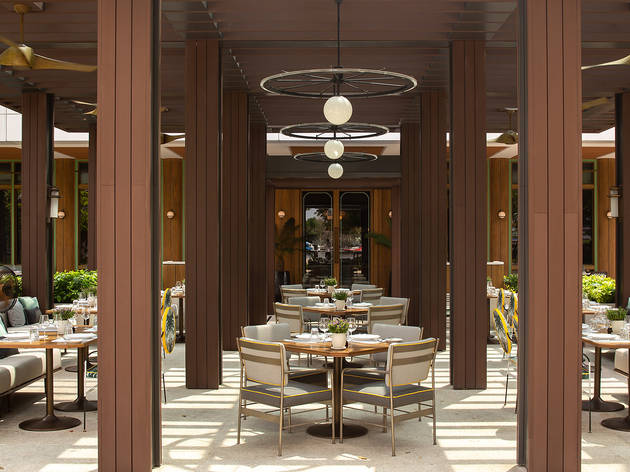 12/14
Tanisorn Vongsoontorn/Time Out Bangkok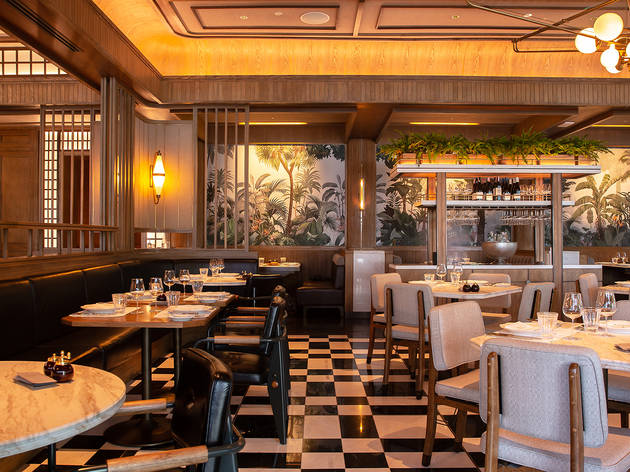 13/14
Tanisorn Vongsoontorn/Time Out Bangkok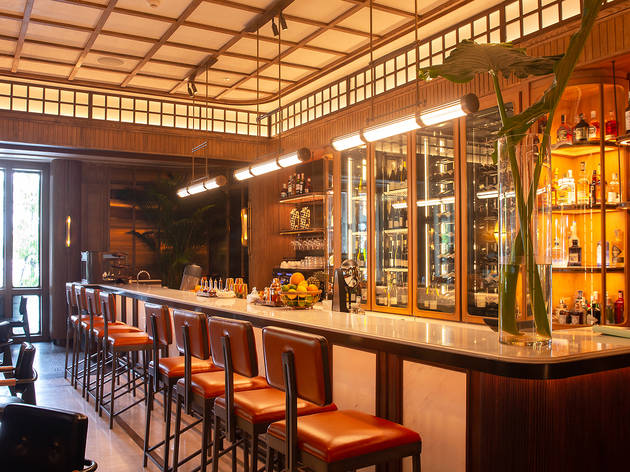 14/14
Tanisorn Vongsoontorn/Time Out Bangkok
Time Out says
"French cuisine doesn't include just thick creams and heavy sauces, similar to how Thai food isn't only pad Thai or tom yum goong," says Chef Nicolas Raynal.
Nicolas Raynal, the head chef of Brasserie Palmier at Four Seasons Hotel Bangkok at Chao Phraya River, is on a mission to acquaint Thai diners with a different side to French cuisine. According to Chef Nicolas, there is more to the European fare than rich creams and buttery sauces that sit heavily on meats and seafood. French food can be light and refreshing too, and suited to Thailand's tropical climate.
Just like fellow Four Seasons Bangkok restaurant Riva Del Fiume, Brasserie Palmier sits on a gorgeous spot right by the Chao Phraya, and has both indoor and outdoor spaces that allow you to drink in breathtaking vistas of the river while enjoying Champagne and Chef Nicolas' delicious offerings.
The star of the menu is Poulet Rôti (B1,950), a roasted chicken cooked with herbs and spices to give a special aroma to the soft, juicy meat. (This needs to be ordered a day in advance, but it's worth the effort.) You can have the chicken with Palmier French Fries (B220). This side dish of crispy sweet potato chips comes with homemade ketchup and is a guaranteed winner.
The restaurant is also known for its seafood dishes, and the Oyster Tasting Plate (B1,080), which comes with six different types of oysters, won't disappoint. Neither will Sole Grenobloise (B2,900), which fulfils your taste buds with a huge piece of pan-seared sole.
What's better, you now don't have to fly to Paris (or other French towns) to get a real taste of Soupe à l'Oignon (B420) or the famous onion soup where the chef lets beef bone simmer until it produces a mouth-watering broth. You won't be able to stop slurping this dish, which derives a subtle saltiness from the crispy cheese on top.
Other can't-miss items include Marinated Sardine Tartines (B450), Wagyu Beef Tartare (B450), and perfectly made desserts like Passion Fruit & Banana Omelette Norvegienne (B580) and milles feuilles (B340).
You'll be happy to know that Philip Bishchoff from BKK Social Club has come up with a cocktail list for Brasserie Palmier. Instead of having to fight to get a seat at his bar, you can have his concoctions in a riverside position at Brasserie Palmier instead.
Details
Address:
300/1
Four Seasons Hotel Bangkok
Charoenkrung Road
Bangkok
10120

Contact:
Opening hours:
Wed-Sun (11:30-14:30 & 18:00-22:30)