Restaurants and bars at 72 Courtyard
The best places to eat (and, yeah, drink) at Thonglor's coolest lifestyle complex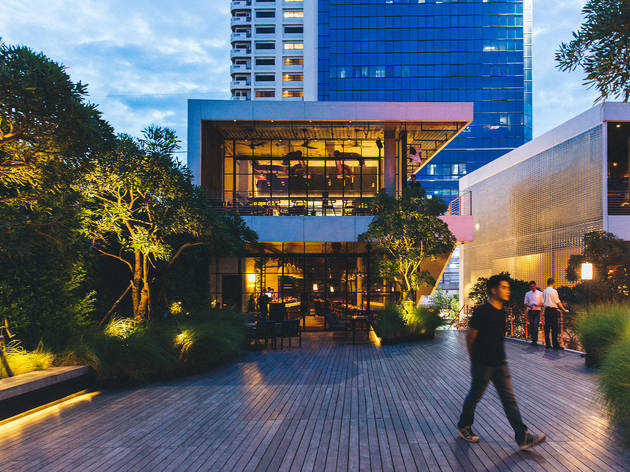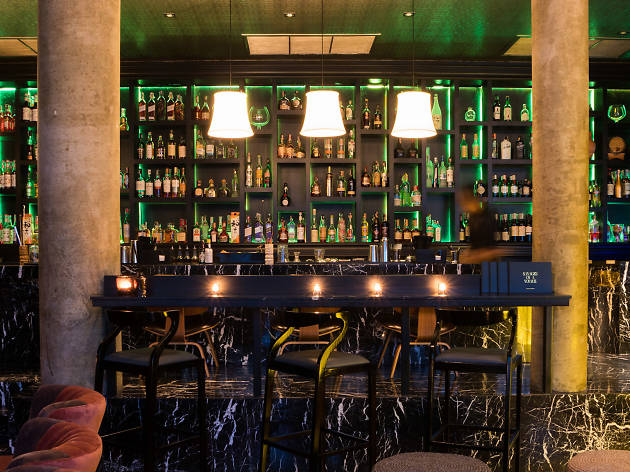 Bar Savoy, a one-of-its-kind hotspot (it has nothing to do with London's exquisite Savoy Hotel), is hoping to live up to the standards of the space's former occupants by drawing tipplers who like their alcohol-fuelled concoctions served in elegant bowls and paired with karaoke tunes.
Scarfing down bibimbab or kimchijjijae normally involves being in a restaurant dressed in traditional, Korean decor or sitting in a cheesy den festooned with posters of a Korean oppa on every single wall. Detaching itself from all these stereotypes, modern Korean eatery Hopeland revolutionizes the Korean diner as you know it by serving Korean fare along with spirits-focused tiki drinks to dining tables that also act as video game consoles. (How cool is that?)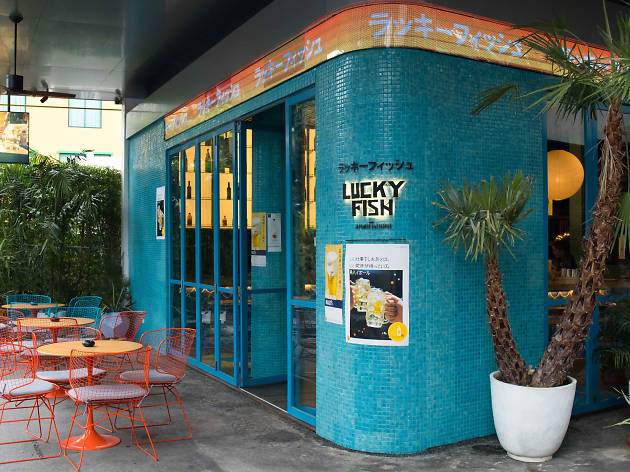 Lucky Fish is a modern, izakaya-style eatery, featuring minuscule turquoise mosaics and blue French doors. The food is all about simple tapas-inspired snacks and light bites.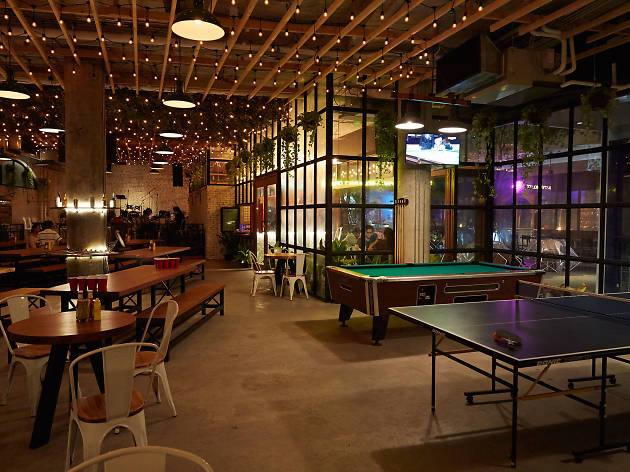 Occupying a huge space in 72 Courtyard, it's one of the first spots you'll notice as you approach the dining compound. Offering 20 beers from all over the world on tap, you can't really say no to the place.