Chang Live Park presents Time Out Love Bangkok Awards 2016: Indian
Vote for your favorite place for biryani and chichken tandoori in town!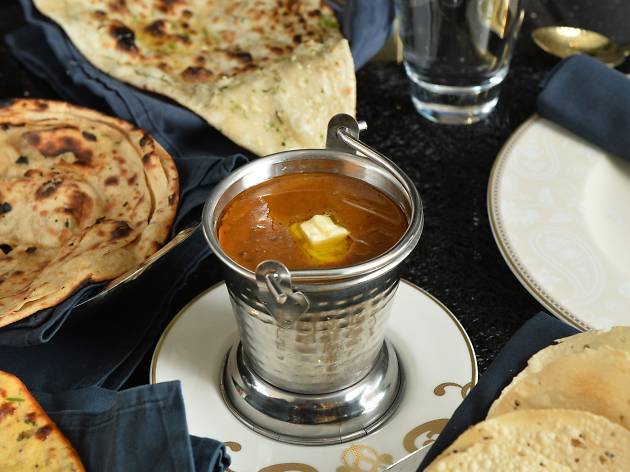 Vote for your favorite place for biryani and chichken tandoori in town!
Vote for your favourite Indian restaurants
Himali Cha Cha & Son has proven its success with three branches – the original branch is situated on Charoen Krung Road. The menu highlights popular Indian dishes such as tandoori chicken (charcoal-grilled marinated chicken with yogurt and herbs), naan bread, Chicken Kashmiri and lamb curry.
Read more
Gaggan offers one of the best and most enjoyable Indian dining experiences you could have. Chef Gaggan Anand honed his skills in molecular gastronomy at famous three Michelin-star restaurant El Bulli, and has developed what he calls "progressive Indian cuisine." Tucked within Langsuan, the white, two-story house is a pleasant contrast to Gaggan's innovative cooking style.
Read more
Looking for a nice Indian restaurant? You've come to the right place. Maya, located at Holiday Inn on Sukhumvit 22, is one of the finest contemporary Indian restaurants in the city. Enjoy views of the open kitchen and get a glimpse of chef Ramneek Singh Lamba performing his culinary magic. Maya specializes in presentation – each plate combines original Indian tastes with pretty garnishing. Try the Peshawari murgh tikka (grilled chicken with herbs) with naan bread before finishing off with dessert like the Maya Shrikhand, a delicious treat that blends four different yogurt flavors. Late in the evening, DJs take over the bar and liven up the vibe. There are a variety of wines and cocktails at Maya but if you want to try something new, we recommend the signature SUGAR-huri-CANE (vodka and rum with cane juice).
Read more
This humble-looking Indian eatery is renowned for its spicy curries, amazing thali specials and authentic Indian sweets. The food is purely vegetarian and the prices are low enough to inspire greedy ordering. A starter of raj kachori (fried flour ball filled with baked lentils and spices, and topped with yogurt and tangy sauces) comes highly recommended; otherwise, sample uttapam (rice and black lentil pancake) or paneer pakora. Main courses range from familiar muttar paneer and daal Makhani through to paneer haryali tikka (cottage cheese cubes marinated in green sauce and cooked in a tandoor). Wash it all down with a mango lassi or a masala Pepsi.
Read more