Valentine's Day in Barcelona
Tips to help you celebrate Valentine's Day in Barcelona with flowers, chocolates, a romantic dinner or just the right gift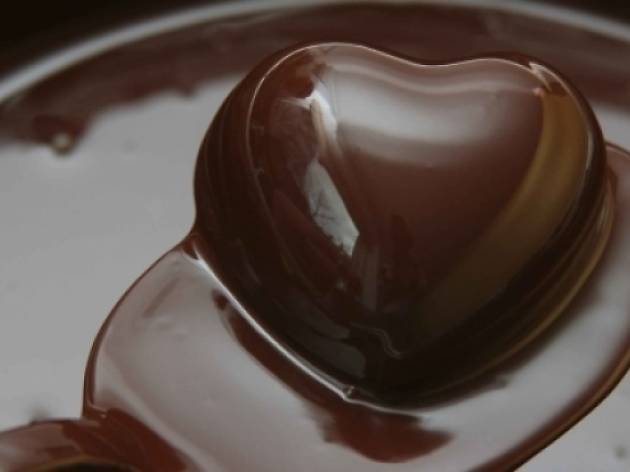 Still haven't booked a restaurant, bought a gift or thought of a place to take your Valentine this February 14th? To avoid being harmed by more than Cupid's arrow, have a look at these tips to help you celebrate your love this Valentine's Day in Barcelona.
Satisfy both your sweet tooth and your taste for nostalgia at this traditional chocolate shop where the chocolates are the product of maestro Michel Laline. His are artisanal creations in the form of strips you can gulp down, chunky bars in an array of flavours and of course, for the more traditional, the good old bonbon.
Read more
Corsets are back in fashion, and for that we have Bibian Blue to thank (or blame). The designer started the brand in 2000, and not long after that models took to the catwalk in her creations, and she was dressing stars such as Lady Gaga. What came next was that her atelier became the benchmark for aficionados of fetish, burlesque and pin-up fashion, and for those seeking initiation into the world of the corset.
Read more
The latest trends for the modern man, right on the line that runs between the classic and the innovative. This is The Outpost, a shop that has become a point of reference for men who like brands such as Maison Martin Margiela, Neil Barret for Palladium shoes and Maquedano hats. If you want to do some fun and no-pressure shopping, you've come to the right place.
Read more
Eliana Sabater's handcrafted soaps showcase the work of the third generation of an Argentinean lineage with Mallorcan origins that has found the art in soap and made it a family business. They have around 30 scents that to spice up our skin: from the classics such as jasmine and rose to the more modern melon, violet and chocolate. You can also wash your hands with soap petals, Gaudí tiles made of soap and even a bar with a hidden message. There is no limit to the imagination of these artisans of soap.
Read more
Beneath the shop sign saying 'Novedades Perfumería' you will actually find Satan Cafè Corner, and can try a coffee served by Marcos, the owner of this showroom of new coffee-related products. And entering the delightful Grey Street gift shop you will find vintage paper alongside pottery from Grenada, Ask Alice notebooks, Bonitas del Norte clothing, jewellery, cut-offs of colourful clothing, fridge magnets, photographs and lithographs, at prices starting from one euro.
Read more
Santa Eulalia has set the standard for fashion in Barcelona, with four generations of experience dedicated to haute couture, tailoring and prêt-á-porter. All the big brands are here: Lanvin, Balenciaga, Céline, Michael Kors, Neil Barret and Rodarte. You'll also find names that occasionally exhibit in the pop-up store of a shop where luxury dominates and where they've been making dresses to order since 1843.
Read more