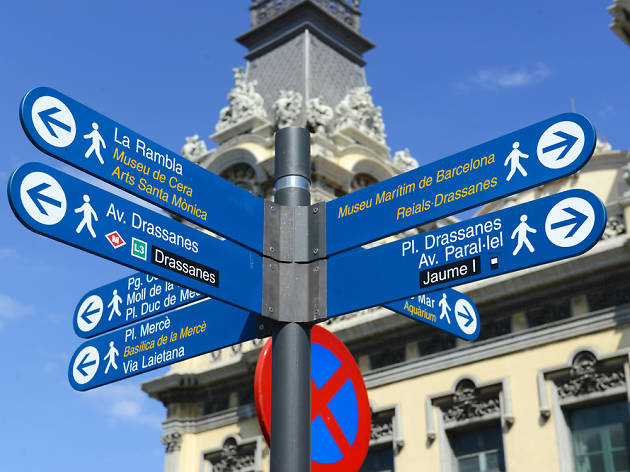 Easter in Barcelona
You may find a few shops closed, but we'll show you to the best of what's on so you can enjoy a hopping good Easter in Barcelona
There's lots going on during Easter week (April 13 to 17) in Barcelona, from the most traditional celebrations to parties, concerts, exhibitions, things to do with kids and more. We also suggest some getaways if you feel like a break from your city break!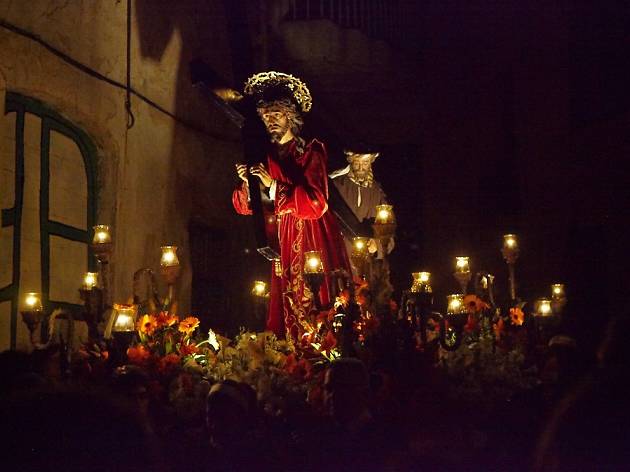 It's Easter. Spain's a Catholic country. So you know what you're getting with the traditional activities. Among the religious processions on Holy Thursday, and one that is documented as far back as the 17th century, is that of nearby Badalona, which highlights both the ancient and the emotional. Known as the Procession of Silence, it got its name given because the participants and spectators don't make a peep as the procession passes through the medieval streets of the Dalt neighbourhood. It's also worth mentioning the special lighting, made only by candles the locals decorate their windows and balconies with, as well as those illuminating the crosses on the walls of houses and those that the members of the procession carry. It starts off at the Parròquia de Santa Maria.
In front of Barcelona's Cathedral in the centre of town, Good Friday activities include the 'Sermon of the Seven Words', followed by the worship of the passion and death of the Lord, and then at 6.30pm the stations of the cross, which enacts passing to 12 stations that represent the steps Jesus took toward his death. Various parishes around Barcelona celebrate the stations of the cross in addition to the one at the Cathedral.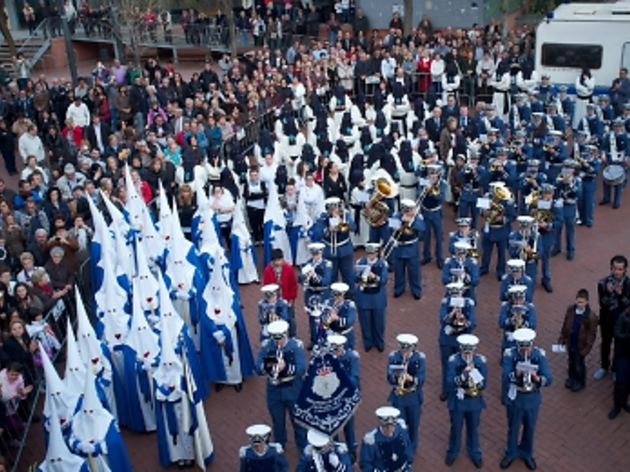 Andalusian Easter in Hospitalet
For more than three decades, the Andalusian community in L'Hospitalet de Llobregat has celebrated Easter in Catalonia as only they can in the south of the Peninsula. The most emblematic element of these processions are the 'saetas', religious songs performed by sung by Andalusian flamenco singers in a genre that is considered the expression of the suffering of Andalusian people.