Art exhibitions in Birmingham
The exhibitions, shows and events you'd be mad to miss at Birmingham art galleries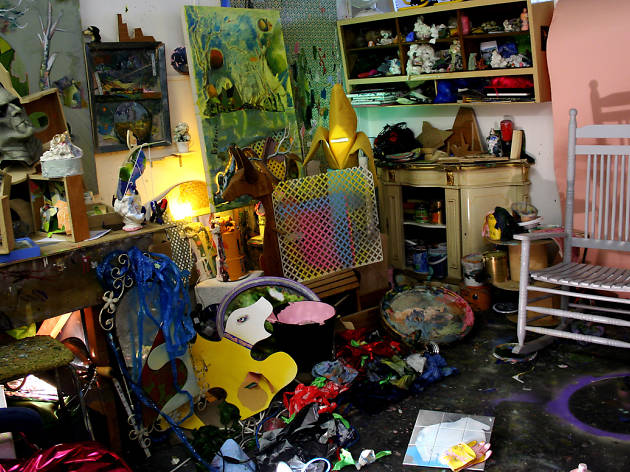 When it comes to art exhibitions, Birmingham can hold its head up pretty darn high. The quality of our art galleries (some of them are so beautiful they are attractions in themselves) offers a hint of the kind of exhibitions we can offer. From showcases of well-known artists to displays from up and coming new talent, Birmingham knows its arty onions. We've put together some of the best art exhibitions taking place over the next month, so take a look and get ready to come over all high brow.
Art shows and exhibitions
This exhibition celebrates the paintings of the artist.
Read more
The theme of the exhibition is inspired by the flora and fauna of Britain's woodlands and features ceramics, jewellery and textiles.
Read more
Colourful pottery illustrated with images based on found objects arranged as though left by the wind and tide.
Read more
An exhibition of oil paintings contrasting the dramatic shoreline of South West Cork with the lush countryside of Warwickshire.
Read more
Surreal cinematographic and photographic portraits of octopi, lobsters and starfish by the late French photographer and filmmaker.
Read more
A new installation which interrogates at once the physical properties and emotional value of objects, with a paradoxical emphasis on emptiness and absence
Read more
The annual exhibition provides a new and vital platform to show the work of emerging artists who have graduated from the region's five university art schools - Birmingham City University, Coventry University, Staffordshire University, University of Wolverhampton, University of Worcester - and for the first time Hereford College of Arts.
Read more
A range of high quality fine art textile practice that offers a different perspective on the medium of fabric and thread to demonstrate the vitality of contemporary stitched textiles.
Read more
Show more
The best museums in Birmingham