Theatre shows in Birmingham
Plan ahead and catch the best theatre shows and musicals in Birmingham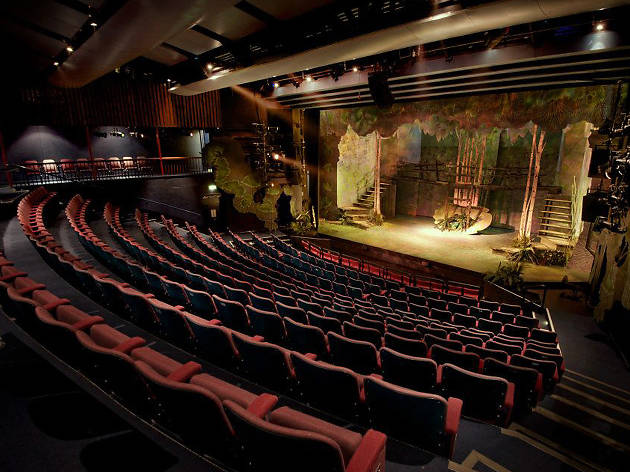 Keen to know what's going on at Birmingham's best theatres? Well, look no further. We've put together all the musicals, theatre shows, productions, ballet shows, opera - anything you can think of that treads boards, basically - taking place in Birmingham over the next month. So take a look and treat yourself. And if you need somewhere to eat before or afterward? Check out our list of the best restaurants in Birmingham.
Upcoming theatre shows and musicals
Olivier Award-winning stage adaptation of the acclaimed British film about an 11-year-old boy who dreams of becoming a ballet dancer. Directed by Stephen Daldry.
Read more
Riverside Performing Arts presents a fast- paced, energetic sketch show mixing humour, news, music and personal stories to explore issues of mental health.
Read more
Lead vocalist and creative force behind the hugely successful Vampires Rock, Steve Steinman's all-new hit show delivers the best of the best soundtracks from some of the coolest and most iconic movies of all time.
Read more
The troupe celebrates its 21st anniversary with its latest spectacular featuring an amalgamation of bizarre, brave and beautiful acts all woven into an Alice in Horrorland type story driven by a mainly original soundscape.
Read more
Alan Janes' musical tribute to the American rock'n'roll icon, charting his meteoric rise to fame to a soundtrack of over 20 greatest hits including classics That'll Be The Day, Peggy Sue, Oh Boy and Rave On.
Read more
Mask theatre company Vamos presents a drama set in the 1960s, following the life and loves of a pregnant and unmarried 17-year-old girl called Susan.
Read more
Tony McHale directs Carol Harrison's musical about the career of the 1960s pop group The Small Faces, including live performances of all their hits.
Read more
Brendan O'Carroll presents his loud, foul-mouthed Dublin character, Agnes Brown, from the award-winning series Mrs Brown's Boys.
Read more
Show more
The best museums in Birmingham