The best Boston beer bars
Here's where to drink the best of Boston's local craft beers and other renowned brews from around the country and beyond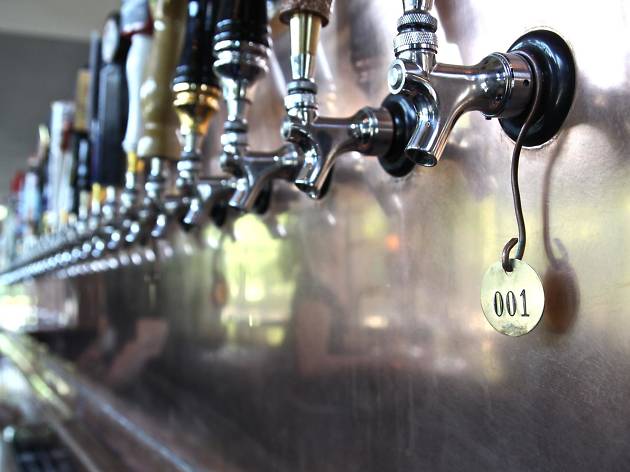 The Boston area (as well as New England) is proudly home to a number of highly-rated craft breweries, but where to sample the best beers in the region? The city boasts many buzzed-about beer bars whose beer lists highlight local craft brews as well as some of the best national and international craft beers. You'll find microbrews, rarities, and innovative collaborations on tap, plus beertenders who are passionate about their knowledge. Many of these beer bars also offer impressive food menus—some on our list are restaurants with impressive beer lists. After knocking back some fancy suds, check out one of the best Irish bars in Boston. If beer isn't your thing, check out the best wine bars or best cocktails bars in Boston.
RECOMMENDED: Full guide to the best bars in Boston
The best of the city under one roof
Boston's premier culinary hub offers a pair of bars stocked with some of New England's most sought-after beers, most notably the monk-brewed Spencer Ale, an unfiltered and unpasteurized brew made by the brothers of St. Joseph's Abbey in Central Mass.
Best craft beer bars in Boston
See the best craft beer in America
Drop your home brewing kits and make for the tasty IPAs, wheats and lagers that add up to the country's best craft beer