The best Greek restaurants in Boston
Craving tzatziki, baklava and souvlaki? The best Greek restaurants in Boston have got you covered. Opa!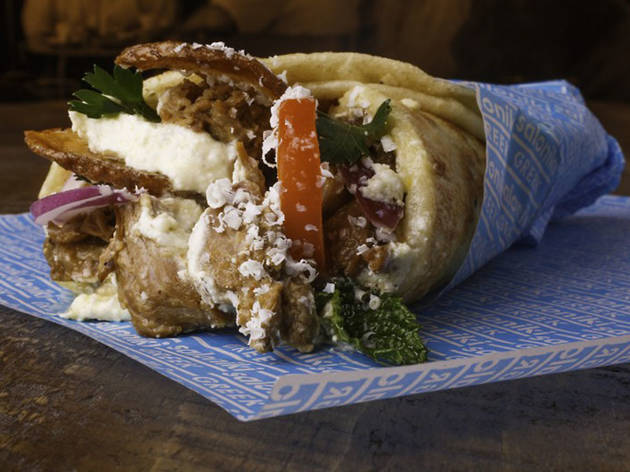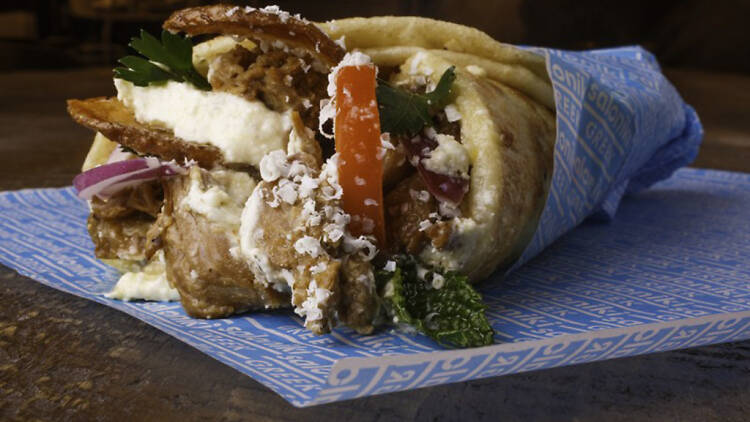 Boston offers a wealth of Euro-style dining and drinking options—there are the city's best Italian restaurants and best Mediterranean restaurants, for starters—but there's nothing like some comforting Hellinic fare. Fortunately, when it comes to delicious tzatziki and souvlaki, not to mention sticky-sweet baklava, these local eateries will satisfy all your Greek food cravings. A filling Greek feast is perfect for groups, while many Greek favorites like gyros and spinach pies are great to grab and go while checking out some of the best things to do in Boston.
RECOMMENDED: Full guide to the best restaurants in Boston
A chef we love so much that we welcomed her into Time Out Market
Greece has been doing farm-to-table for centuries; they just don't make a big deal of it. From a team headlined by James Beard Award winner Jody Adams, Saloniki takes a similar approach—the takeout spot calls itself a "scratch kitchen," meaning it's committed to the freshest ingredients sourced from reputable small farms so as to elevate its straightforward fare. You can build your own rice plate or go with a classic pita: lemon-oregano chicken with tzatziki, zucchini-feta fritters with garlic yogurt and herb salad. Even desserts are mere minor-league indulging—baklava chips and honey loukoumades—which means you can better justify a glass of Greek wine with your meal.
Greek Street—Jody Adams's brand new concept found only at Time Out Market Boston—pairs the James Beard Award winner with Eric Papachristos—a Greece native who joined forces with Adams at the start of this decade—and hospitality and operations expert Jon Mendez. Greek Street was inspired by the trio's travels through Greece, where they spent time learning about the country's rich history, discovering food from family-run vendors, and eating at locals' homes. Try signature Greek Street creations such as cumin-spiced beef patties, pork schnitzel with Greek herbs, and citrus-marinated swordfish souvlaki.
Best Greek restaurants in Boston