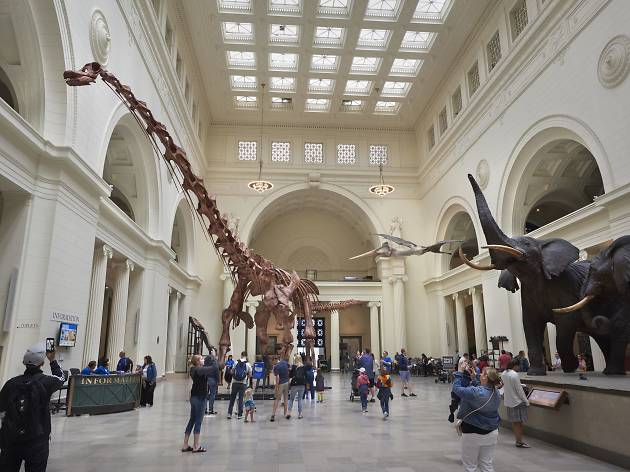 The 12 best Chicago museums
Explore art, history, culture and the universe by getting lost in the exhibitions at the best Chicago museums
While many Chicago museums remain closed, some have started reopening to the public with limited capacities and mandatory use of face masks by guests and staff. In most cases, timed reservations are required for admission—visit each institution's website for more information.
Whether you're visiting the city for the first time or you're a local looking for something to do on your day off, Chicago museums are can't-miss destinations. You'll find world-class institutions throughout the city, including collections devoted to contemporary art, natural history and science that are among Chicago's best attractions. Head to Field Museum to see towering dinosaur skeletons, explore the contemporary masterpieces in the Art Institute's Modern Wing or stand inside a simulated tornado at the Museum of Science and Industry. And if you're short on cash, it might be worth scheduling your visit around an upcoming free museum day. Embrace your inner anthropologist, biologist or astronomer at the best Chicago museums.
RECOMMENDED: Discover more of the best things to do in Chicago
Take a look behind the exhibits
On the other side of the walls that surround your favorite exhibitions, there's another world of conservators, curators and preparators (look it up!) who catalog precious artifacts, restore centuries-old paintings and ready objects for display. We stepped into collections, laboratories and libraries at three beloved Chicago institutions to give you a glimpse behind the scenes.