The 50 most beautiful buildings in Chicago: 50-41
We searched Chicago's skyline from the skyscrapers to the side streets (and beyond) to find our favorite examples of the city's architectural excellence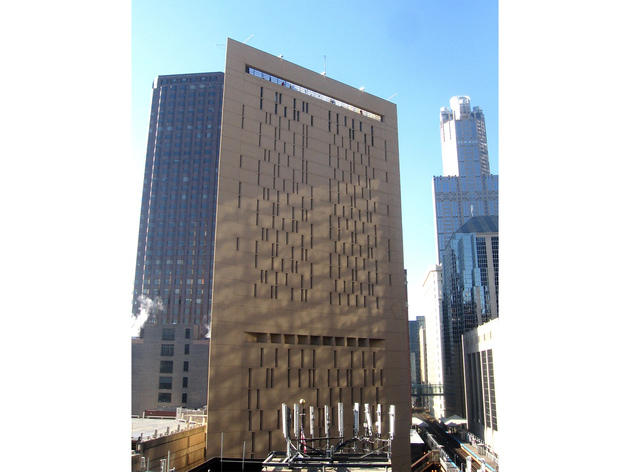 1/10
Photograph: Courtesy of the Chicago Architecture Foundation
Metropolitan Correctional Center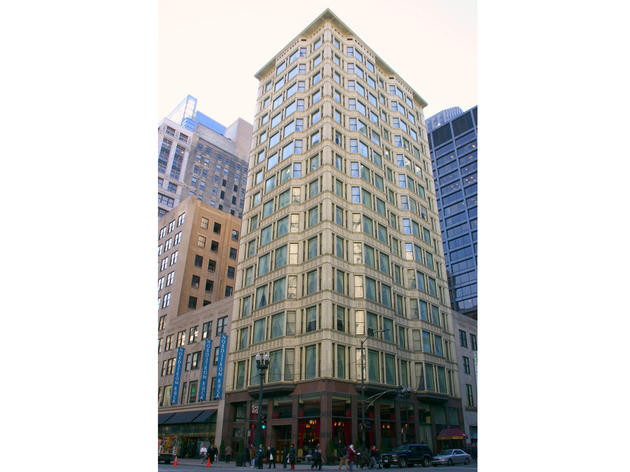 2/10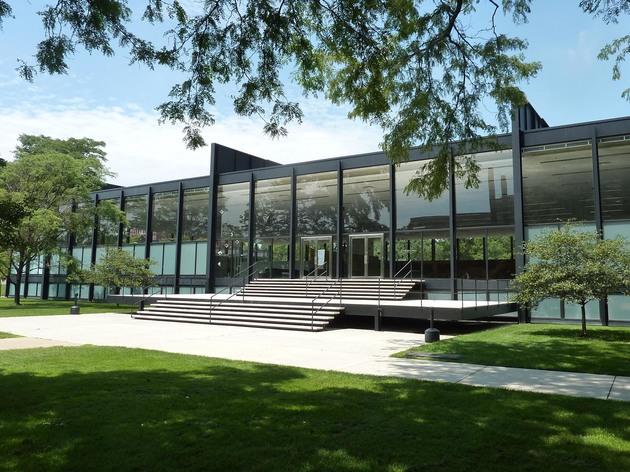 3/10
Photograph: Chicago Architecture Foundation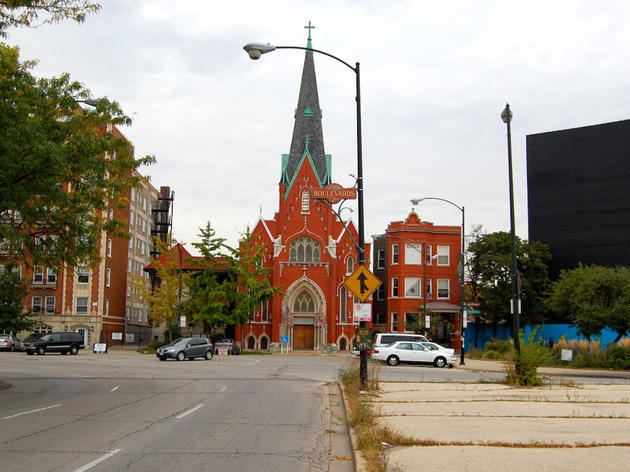 4/10
Photograph: Eric Allix Rogers
Norwegian Lutheran Memorial Church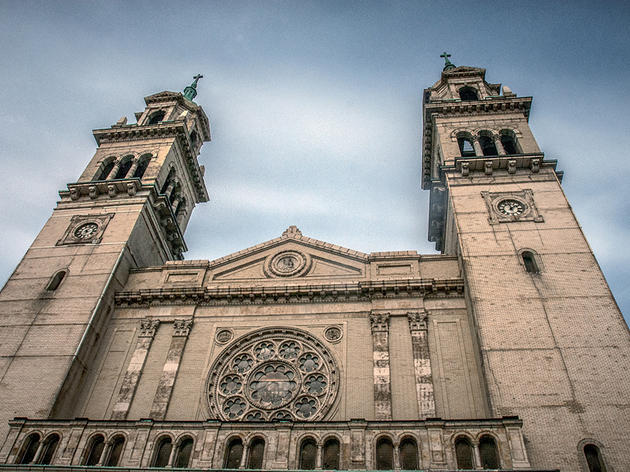 5/10
Photograph: Ken Ilio mychicagophotowalks.com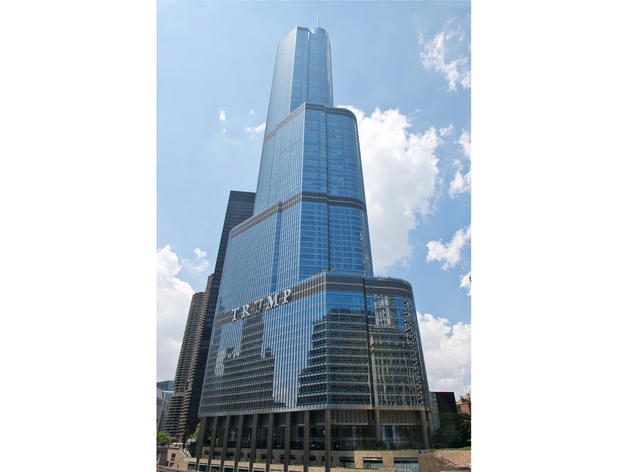 6/10
Photograph: Courtesy of the Chicago Architecture Foundation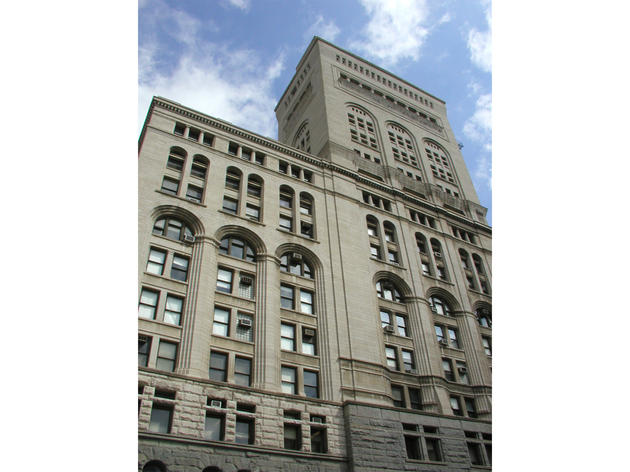 7/10
Photograph: Courtesy of the Chicago Architecture Foundation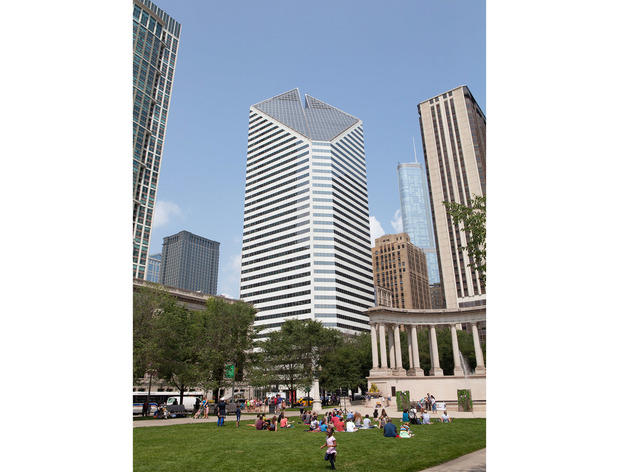 8/10
Photograph: Emily Madigan
Crain Communications Building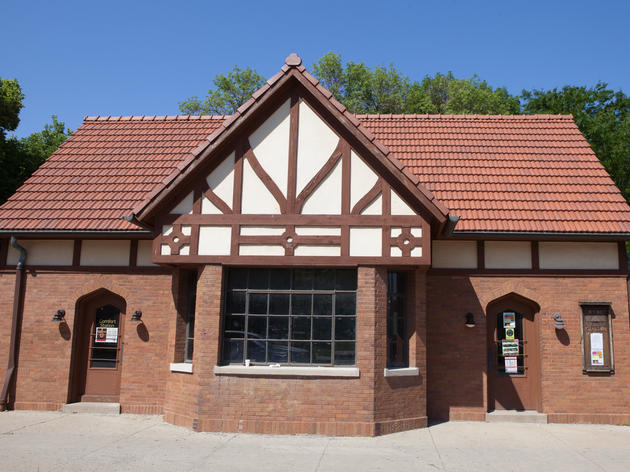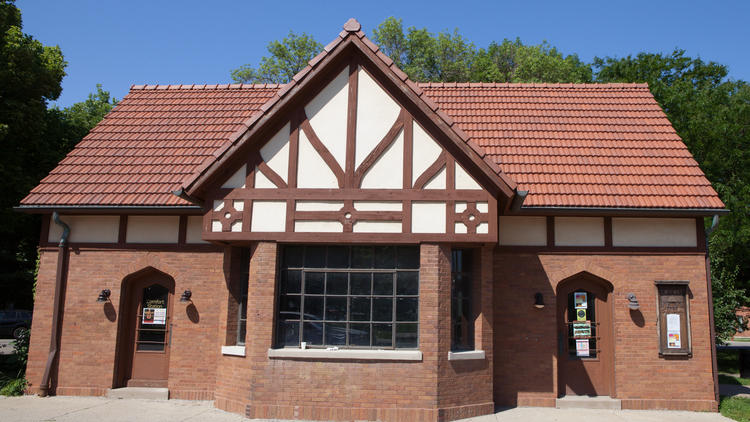 9/10
Photograph: Martha Williams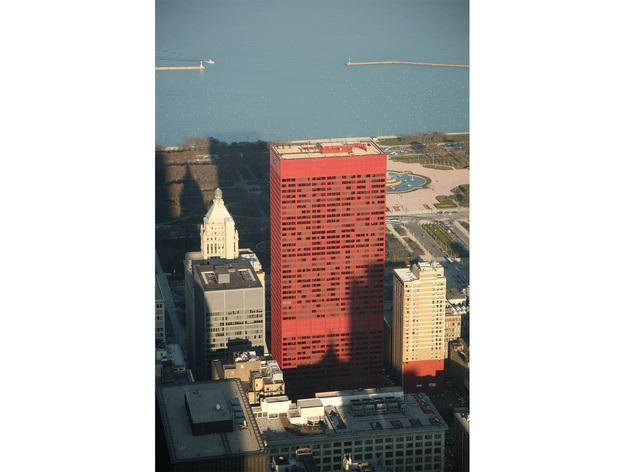 10/10
Photograph: Daniel Schwen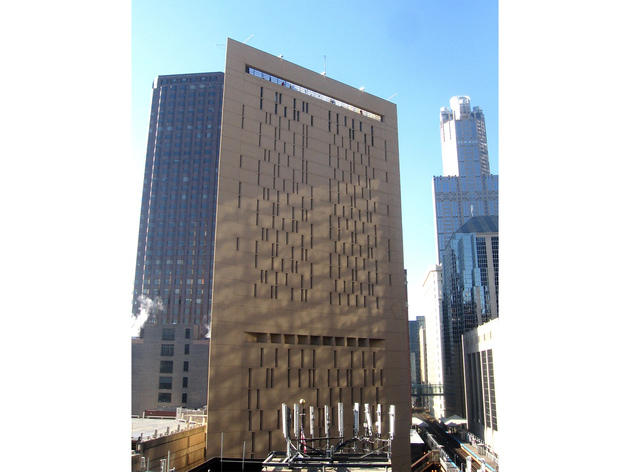 Metropolitan Correction Center, 71 W Van Buren St
Completed in 1975
On pleasant days, prisoners in white and orange (yes, Piper Kerman, author of Orange is the New Black, served time here) can be seen playing basketball on the roof of this downtown prison tower. Below them are the many, seemingly randomly placed arrowslit windows, each five inches wide by seven feet long. It looks like an aquarium set atop a computer punch card. It's a strange scene in the financial district of the Loop, somehow both cool and haunting—or at least a stern public warning. Wall Street could use one.
Fun fact
In 2009,
Matthew Nolan, brother of
The Dark Knight
director Christopher Nolan, unsuccessfully planned an escape from the prison with tied bedsheets.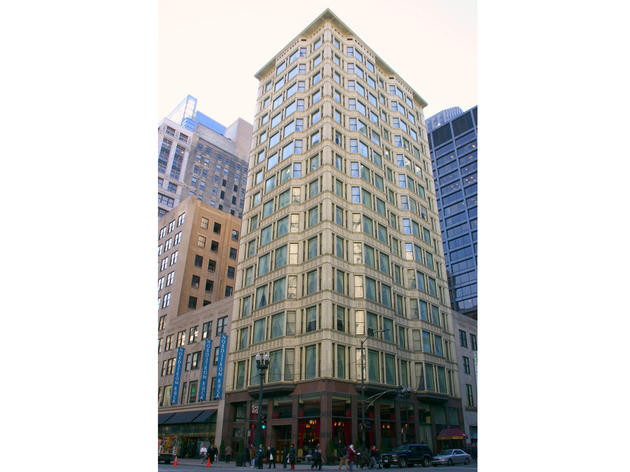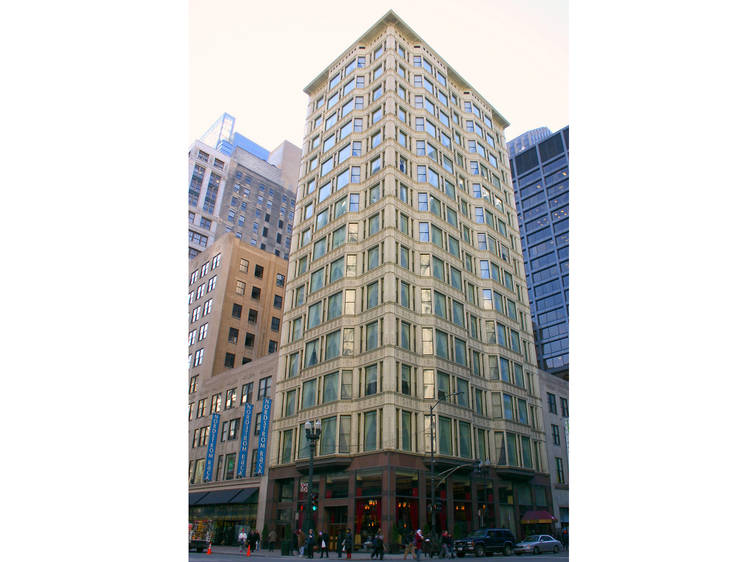 Reliance Building, 1 W Washington St
Completed in 1895
This State Street landmark might be better known to some as the Hotel Burnham, the name by which it reopened in 1999 after extensive restoration. The restaurant at street level, the Atwood Café, is named for the building's principal architect, Charles B. Atwood of Daniel Burnham's firm. It was remarkable at the time—and still is—for its expansive use of glass; combined with white glazed terra cotta, the building looked almost impossibly light for its 14 stories.
Fun fact
The building's first storefront tenant was Carson Pirie Scott & Co., before it took over its own building a block south.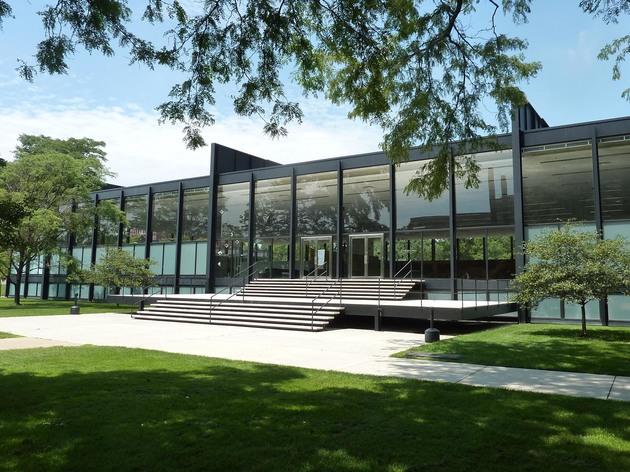 S. R. Crown Hall, 3360 S State St
Completed in 1956

Less can indeed be more, and the sparse design of Ludwig Mies van der Rohe displays the beauty of minimalism. The building is encircled in glass; the lower eight feet is glazed, while the top ten feet are clear to allow in natural light and beautiful views of the sky without any ground-level distractions.

Fun fact City inspectors told Mies that the building's steel columns would need to be fireproofed with sprayed-on concrete if it were to be built as a classroom. To avoid this, the building was classified as a warehouse during construction.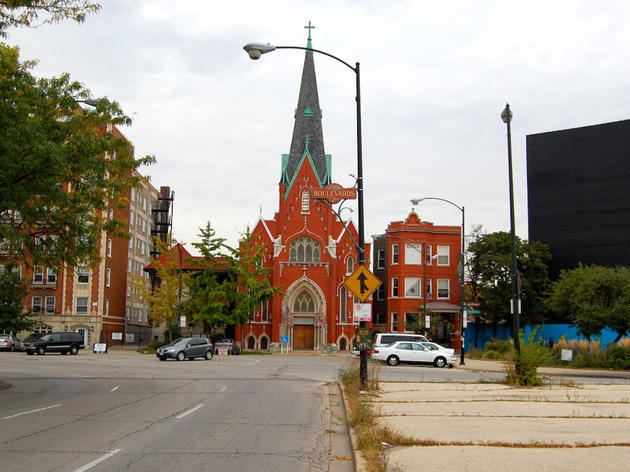 Norwegian Lutheran Memorial Church, 2614 N Kedzie Ave
Completed in 1912
If you've ever taken a stroll through Logan Square, you've probably seen this neighborhood church, easily distinguished by its bright red brick exterior and teal accents. Built by Norwegian immigrants in 1912, the building was modeled after the Bragernes Church in Drammen, Norway, adopting its Gothic design. Minnekirken ("Memorial Church" in Norwegian) is a reminder of Logan Square's legacy as a working-class neighborhood where immigrants were able to bring pieces of their heritage into their new surroundings.
Fun fact
This is the only church in the city where sermons are delivered in Norwegian.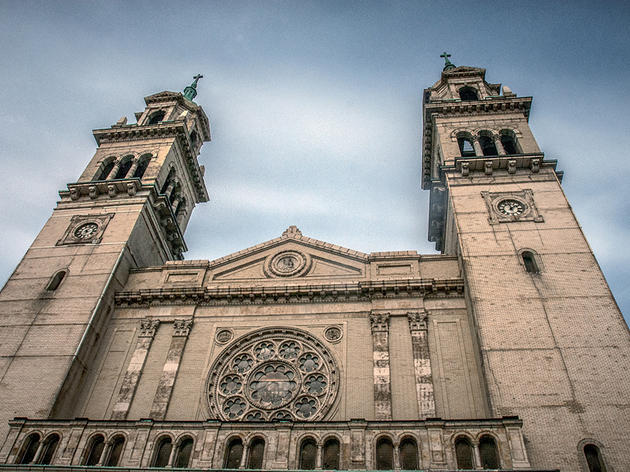 St. Adalbert's Church, 1650 W 17th St
Completed in 1914
Designed by Henry Schlacks, a Chicago architect who focused on churches, St. Adalbert's was built for a parish founded in 1874. The heavily ornamented church includes stained glass, murals and other decorations connected to Polish history and culture. Because the towers need a good deal of reconstruction work, the church is on Preservation Chicago's 2014 list of the seven most threatened buildings in the city.

Fun fact
The church's design, with towers and a large open room with high ceilings, was inspired by Roman basilicas.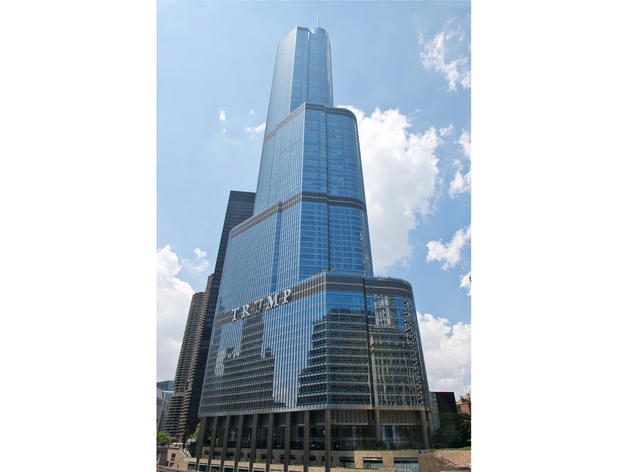 Trump Tower, 401 N Wabash Ave
Completed in 2009
The man who owns the building is without taste or tact (hence the recent addition of its terrible sign), but you have to admit his curving, glimmering building is quite the opposite. The same architects responsible for Dubai's Burj Khalifa also designed this tower, and while it doesn't reach the heights of that enormous desert structure (Burj Khalifa is 160 stories; Trump Tower is 92), both resemble undulating, tapered-at-the-top disco balls—and somehow that's a good thing.
Fun fact
Trump Tower is the tallest residential building in North America.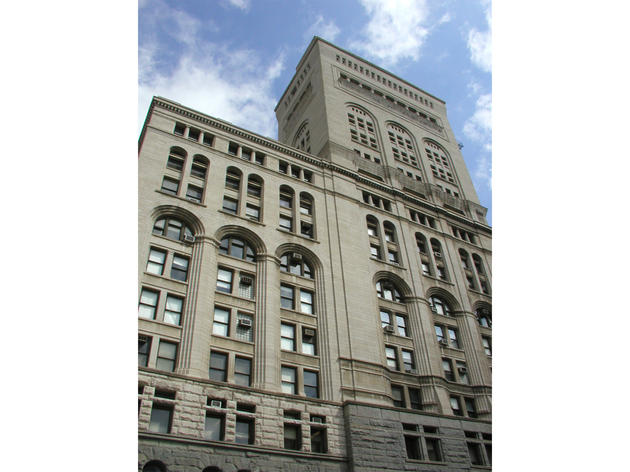 Auditorium Building, 50 E Congress Pkwy
Completed in 1890
Designed by Adler and Sullivan, the Auditorium was the brainchild of businessman Ferdinand Peck, who wanted to make highbrow culture like opera accessible to Chicago's working-class communities. The massive building housed offices and a hotel, as well as the 4,300-seat auditorium in its early years. It was the first theater to be lit entirely with incandescent light bulbs and to be equipped with a central air-conditioning system. The arch over the stage was painted by Charles Holloway, inspired by a poem written by Sullivan.
Fun fact
The building housed the United Service Organization (USO) during World War II.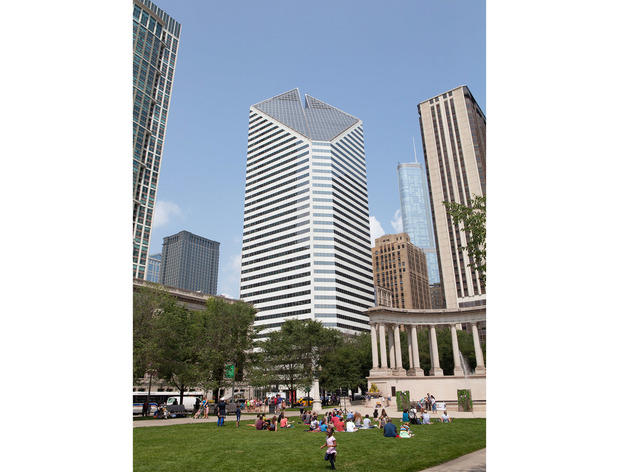 Crain Communications Building, 150 N Michigan Ave
Completed in 1984

It has adopted several names over the last 30 years but for those of us who grew up noting its unique silhouette amongst the city's more standard skyscrapers, it's affectionately referred to as "The Diamond Building" (or, perhaps, "The Adventures in Babysitting Building"). The slanted roof that faces out toward Lake Michigan is always an easily identified patron of the Chicago skyline.

Fun fact It's been destroyed in Transformers: Dark of the Moon and the video game Command & Conquer: Red Alert 2.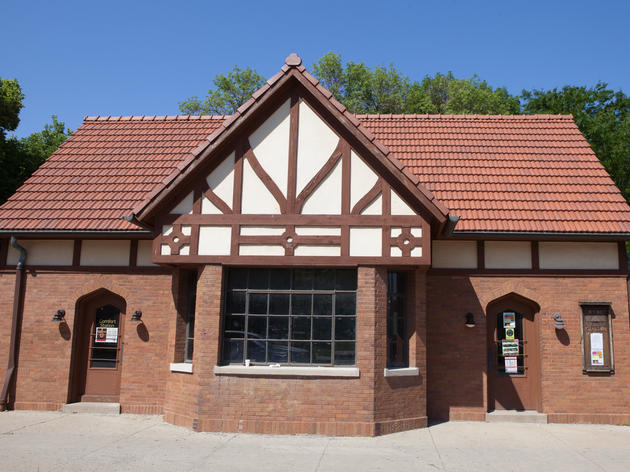 Comfort Station, 2579 N Milwaukee Ave
Completed in 1900
Located across the street from Logan Square's Centennial Monument, this building looks like a tiny cottage that was mistakenly built in the middle of a city. In reality, the structure used to serve as a rest stop for trolley riders, a remnant of the boulevard system that once served as the city's main thoroughfare. After falling into disrepair, Logan Square Preservation restored the station in 2010, giving its decorative external trusses a fresh coat of paint and turning it into an idyllic community arts center.
Fun fact
Until it was restored, this building was used to store the city's lawn equipment.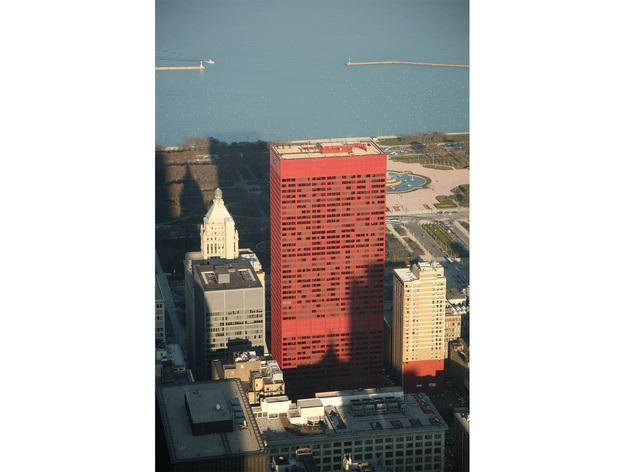 CNA Center, 333 South Wabash Ave
Completed in 1972
On its own, this red block is not terribly exciting, merely pure International Style functionality. At 44 stories, it's rather modest in height for a city known for scraping the sky. But it's all about context. Can you imagine our skyline without that bold pop of color? It's so simple, it's joyful. By patterning the lights and blinds inside, the lake-facing side can display the Blackhawks logo or spell "GO BEARS." What's inside here? Level after level of upbeat preschools?
Fun fact
A computer program is used to calculate which lights to turn on when creating the window displays.