How to survive winter: Beeline to the bar
Flee the chill this winter by holing up at tropical tiki bars, indoor beer gardens and fireplaces around Chicago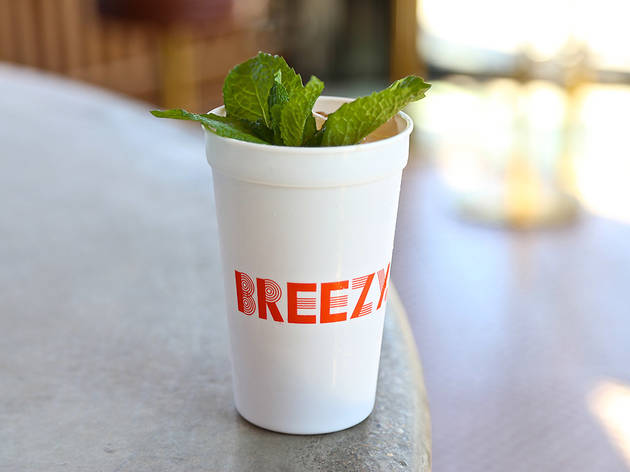 The grand Chicago Athletic Hotel made a splash when it opened over the summer, thanks in part to the stunning rooftop views from bar and restaurant, Cindy's. The hotel will be a draw come winter, too: In the Drawing Room on the second floor, three fireplaces add a cozy feel to the library-like lobby. Order an old-fashioned ($12) and a crock of French onion soup ($10), or attend the winter fireside storytelling series.
Read more
Lost Lake is an island oasis in all seasons, but come winter, those flower- and umbrella-topped drinks, fish mugs and Hawaiian-shirt-clad bartenders are an easy and effective way to channel warmer climates. Go with a group and share the Beachcomber's Rule No. 2: Never Bet on Another Man's Game, a four-person punch made with three rums, tropical passion fruit and pineapple, with falernum and Angostura for spice ($50).
Read more
This rooftop, offering stunning views of Lake Michigan and the beach, is a bar for all seasons, now that a retractable roof encloses the space. Admire the vista over seasonal dishes from chef Paul Virant. Pair it with a cocktail, like the hot Kentucky's Orchard, with Old Forester, ginger, clove, cinnamon, apple cider and lemon—or warm up with a tour through the whiskey list.
Read more
With it's big leather chairs and clean white detailing, Moody Tongue feels posh and polished. But grab a seat by the fireplace and sip on a smoky Applewood Gold and you'll warm up just fine.
Read more
While many beer gardens close at the end of summer, Village Tap keeps the brews flowing in its comfortably enclosed space with heaters. Order a roasty milk stout or another dark beer from an ever-evolving list that offers more than 20 taps with domestics, Belgians and local brews from Half Acre, Aquanaut and Moody Tongue.
Read more
Tucked into the back corner of the Freehand Hotel lobby are two fireplaces ideal for warming up in winter. The cozy lobby has a cabin vibe and dark lighting, plus board games like backgammon for whiling away cold nights over wintry cocktails.
Read more
Find more cocktails in Chicago
Whether you're looking for your next stop for a drink or want to try to make one yourself, we've got you covered with our guide to cocktails in Chicago.
Read more