Heads up! We're working hard to be accurate – but these are unusual times, so please always check before heading out.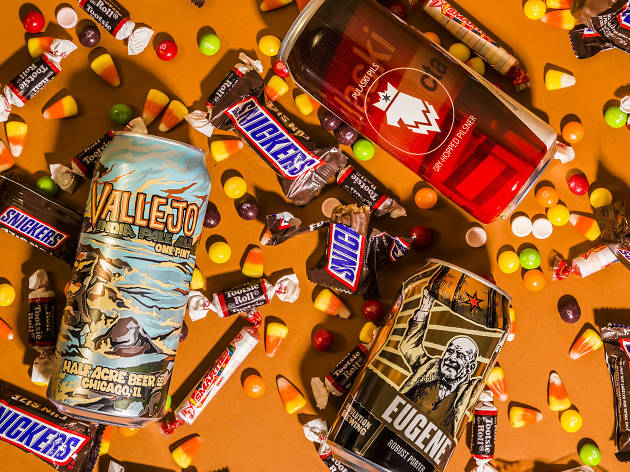 These Chicago beers pair perfectly with Halloween candy
Make that candy bar (or candy corn) even more delicious by pairing it with the perfect Chicago beer
No matter how hard you try, you probably won't give away all of the candy you bought for trick-or-treaters in your neighborhood. Why not save some of the Halloween spoils for yourself and enjoy them with an adult beverage? We consulted two beer experts—Beer Temple bar maganger Stephen Freshnock and Beer on the Wall owner Ryan Tracy—and asked them to pair some of our favorite seasonal treats with beer made by Chicago breweries. They suggested chocolatey porters and tart Berliner Weisses that will complement some of your favorite Halloween treats.
RECOMMENDED: Our complete guide to Halloween in Chicago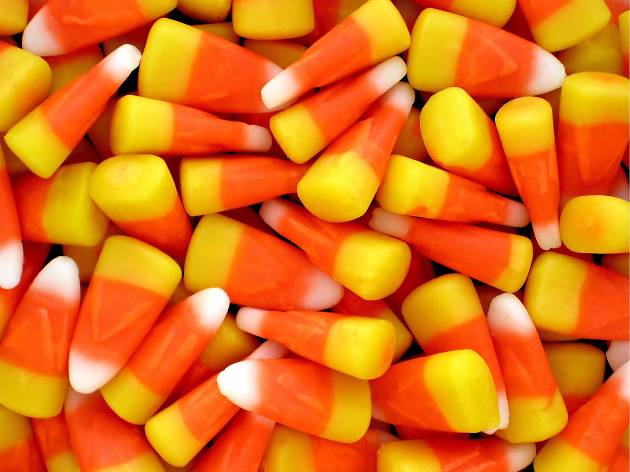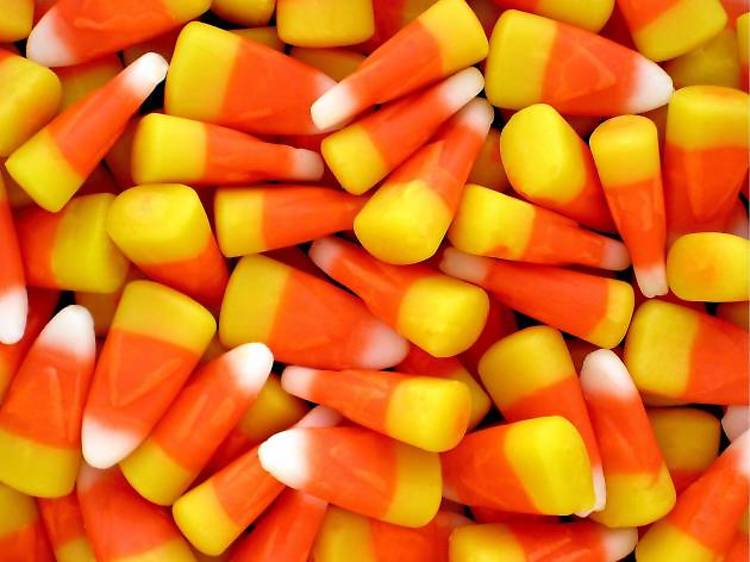 Photograph: Pixabay
"For a candy that's pure sugar and has such a creamy mouthfeel, a New England-style IPA such as Alarmist Brewing's Les Jus would do an excellent job providing a complimentary creamy mouthfeel with enough bitterness and carbonation to cut through the sweetness." —Ryan Tracy
"Candy corn's intense sugary sweetness can quickly overwhelm. The dry body and bitterness of Maplewood's Pulaski Pilsner will scrub away the sweetness and allow you to binge on the whole bag." —Stephen Freshnock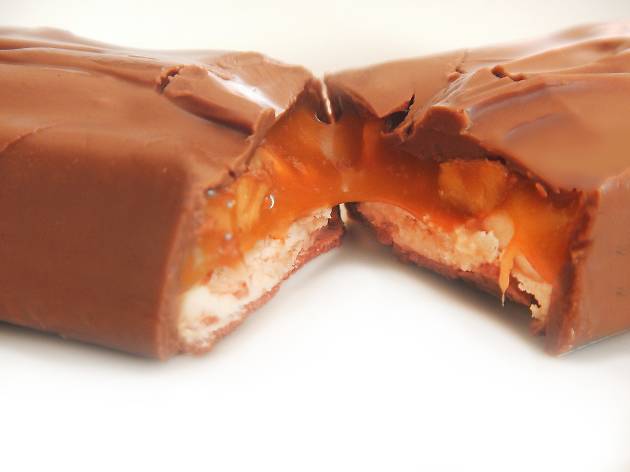 Photograph: Pixabay
"Around The Bend's Puffing Billy Brown Ale has a layered malt profile of toasted and roasted malt, finished with cacao nibs. It will match the caramel, nougat and nuttiness of a Snickers bar." —SF
"For such an indulgent treat full of nutty and chocolate flavor, I'd reach for Spiteful Brewing's God Damn Pigeon Porter full of complementary toffee, toasty and chocolatey flavors." —RT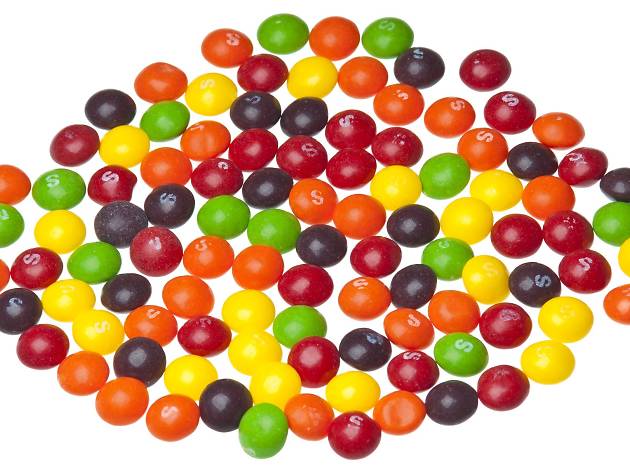 Photograph: Pixabay
"Half Acre's Vallejo is a dry but intensely tropical IPA that will compliment both the aroma and flavor of Skittles. Think about the smell when you first open the bag!" —SF
"A fruited lambic might overpower the fruity notes of the candy here, so reach for a non-fruited Berliner Weisse such as Noon Whistle's Smack That for a complimentary light tartness backed up by a refreshing and highly drinkable wheat malt base." —RT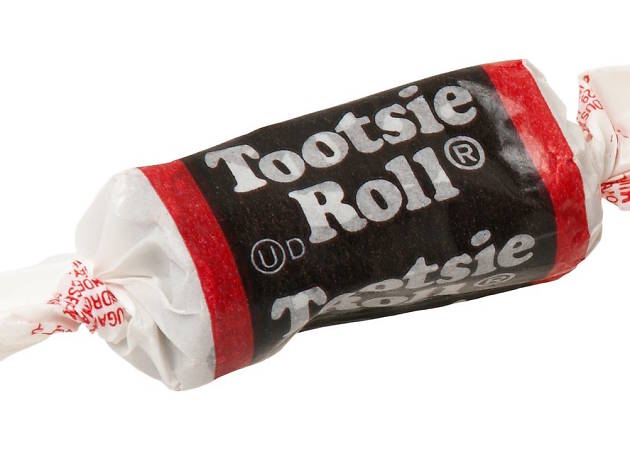 Photograph: Pixabay
"The rotating Hubbard's Cave Imperial Stouts are consistently aggressive and filled with sweet chocolate and roasted coffee flavor notes that can match the chocolate intensity of a Tootsie Roll." —RT
"Revolution's Eugene Porter has a layered chocolate flavor due to roasted grain that will mirror the creamy cocoa flavor of a Tootsie Roll." —SF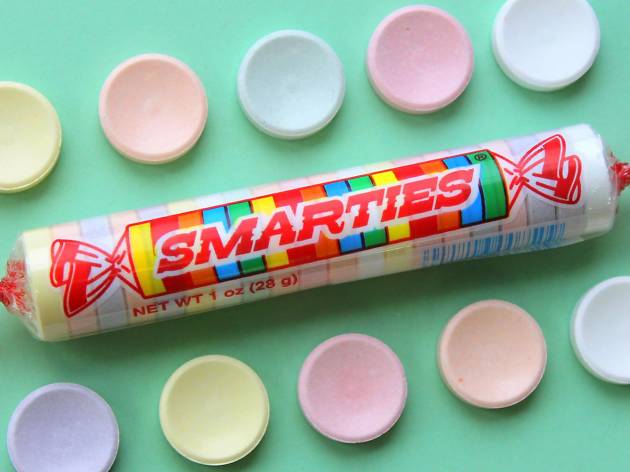 Photograph: Courtesy Smarties
"The dry and fruity (and sometimes chalky) notes of Smarties are a perfect match for a saison or farmhouse ale as equally dry and fruity such as Middle Brow Beer Co's Robyn." —RT
"Off Color's Yuzu Fierce, a Berliner Weisse made with Asian citrus, will bring out more tartness from the candy while the acidity cuts the sugar." —SF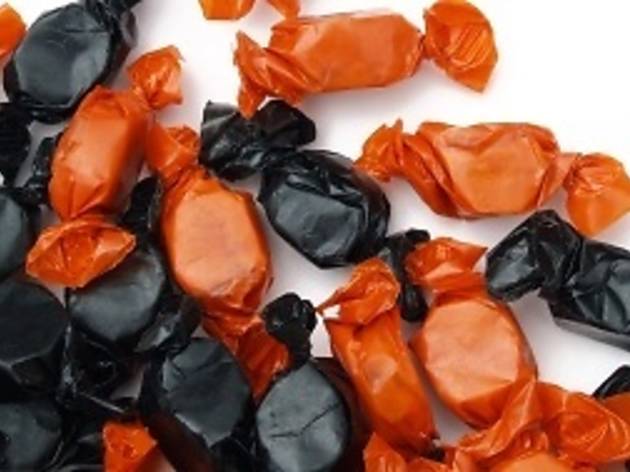 "The intense nuttiness and toffee flavors of Metropolitan Brewing's Afterburner will go head to head with these old-school candies. Afterburner has just enough hop bitterness on the finish to cleanse the mouth." —SF
"As the Oktoberfest beers begin leaving the shelf, grab one last six pack of Metropolitan Brewing's Afterburner to pair this strong and highly drinkable beer style full of toasty and caramel notes with the sticky nutty caramel flavors of the candy." —RT