Halloween in Chicago 2019
Celebrate the scariest holiday of the year with events, a trip to a haunted house and more Halloween fun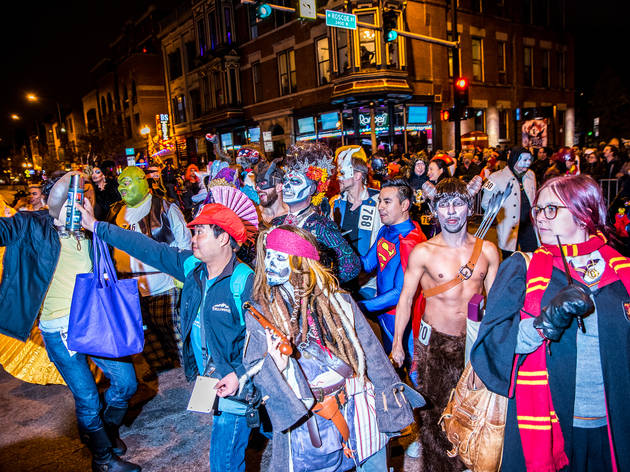 Aside from the colorful colorful foliage, one sure-fire way to tell that fall in Chicago has arrived is the appearance of witches, vampires, tombstones and gigantic spider webs on your neighbors' porches. Halloween may occur at the end of October, but its celebrated all month long with spooky events and happenings throughout the city. It's the only time of year when you can easily experience a haunted house, walk through a corn maze and attend a masquerade ball in the course of a single day. Not sure how to spend the scariest holiday of the year? Conquer your fears with our guide to Halloween in Chicago.
When is Halloween 2019?
This year Halloween falls Thursday, October 31, 2019. So get ready to party all weekend long.