The best bars in River North and Streeterville
Home to some of the best Chicago bars, River North and Streeterville are great places for a drink. From dives to cocktail bars, here's where to raise a glass.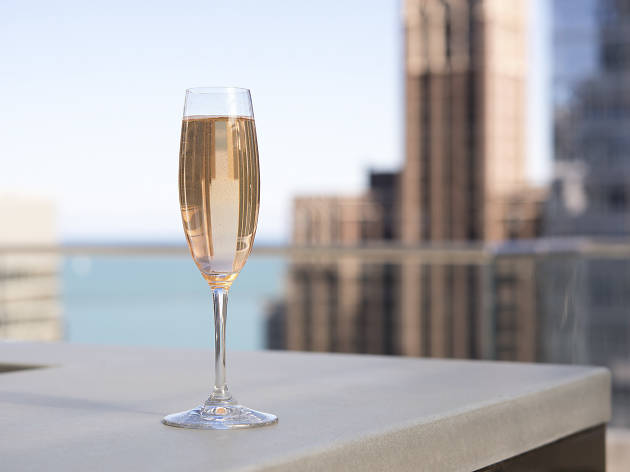 Restaurants, Contemporary American
The bar is the main draw at Sable, where bartender John Stanton is turning out excellent cocktails, including lively Spanish Gin & Tonics garnished with fruit and herbs. The food menu is a nice match with roasted bone marrow, oysters and crispy sweet potatoes available for grazing.
The rooftop of Streeterville's Loews Hotel is a fun summer spot to sip cocktails and play games like pétanque and oversized jenga while taking in city views. The roof has two bars and two lounge areas, so there's plenty of space to spread out and relax over cocktails. The catch? The rooftop is only open in the summer.
At first glance, Three Dots and a Dash appears to be all flash—the smoking punches, servers bedecked in long Hawaiian dresses and the clubby soundtrack can distract from the very good drinks. The cocktails are beautifully garnished and potent. Try the "Chief Lapu Lapu" a refreshing drink with two types of rum, passion fruit, tangerine and lime foam spilling over the wave mug.