Back in January, we listed the reasons that 2017 would be an epic year for Chicago, and the city is already exceeding our expectations. We've witnessed the announcement of this year's Wrigley Field summer concert series, the debut of the spy-themed SafeHouse bar and the premiere of the Broadway production of Aladdin. After only three months, we've already learned about some amazing new things that will be popping up around the city in the coming months. Don't be fooled—Chicago is always full of surprises!
Jeni's Malört-flavored ice cream
On the heels of Hoosier Mama's Malört pie, artisan ice cream chain Jeni's Splendid Ice Creams is introducing Malört-flavored ice cream. Jeni's is known for pairing unconventional flavors in their creams, but according to a source, this flavor is just "straight-up Malört." Jeni's has perfectly captured the essence of the borderline-unpalatable Wormwood liqueur to a T. They'll be scooping this new flavor at their stores nationwide, leaving Angelenos asking, "Do people in Chicago actually like this?" and Ohioans saying, "Actually, maybe I should just stay in Ohio." Pair your scoop with a Chicago-style celery salt-dusted waffle cone as an optional (and highly recommended) accompaniment.
Chance the Rapper joins the cast of Hamilton
Later this year, Chicago darling Chance the Rapper will take the stage as Aaron Burr in Hamilton Chicago. Sure, he's a pretty good rapper—but is he Hamilton good? As a huge Chance fan, Lin-Manuel Miranda has added a new song explaining why an 18th-century politician is constantly wearing a "3" baseball hat (it makes sense in context, we promise). Chance has also insisted on staging a performance in every single Chicago Public School. Rumor has it he's trying to get Kanye on stage as Lafayette/Jefferson next fall, too.
The return of the Aloha billboard
May 6, 2017 will mark one year since a beloved billboard for the 2015 film Aloha was removed from its prominent perch in Logan Square, where it had remained long after the movie left theaters. The visages of Bradley Cooper and Emma Stone will once again gaze out on the Illinois Centennial Monument when the billboard is restored (for one day only) in May during a luau organized by Aloha director Cameron Crowe. The celebration will take place on the square and include a screening of the movie accompanied by themed cocktails from nearby tiki bar Lost Lake.
Bungee jumping at the John Hancock Center
Not to be outdone by the Willis Tower's recently announced rappelling attraction, the John Hancock Center will soon introduce a new stomach-churning experience in its 360 CHICAGO observation deck. Crews are currently installing a new rooftop structure that will allow visitors to bungee jump off of the 100-story skyscraper. You'll need to sign a waiver and fork over a couple hundred bucks for the privilege of plummeting headfirst to the street, but you'll get a free cocktail at the Signature Room after you complete your daring (and springy) stunt.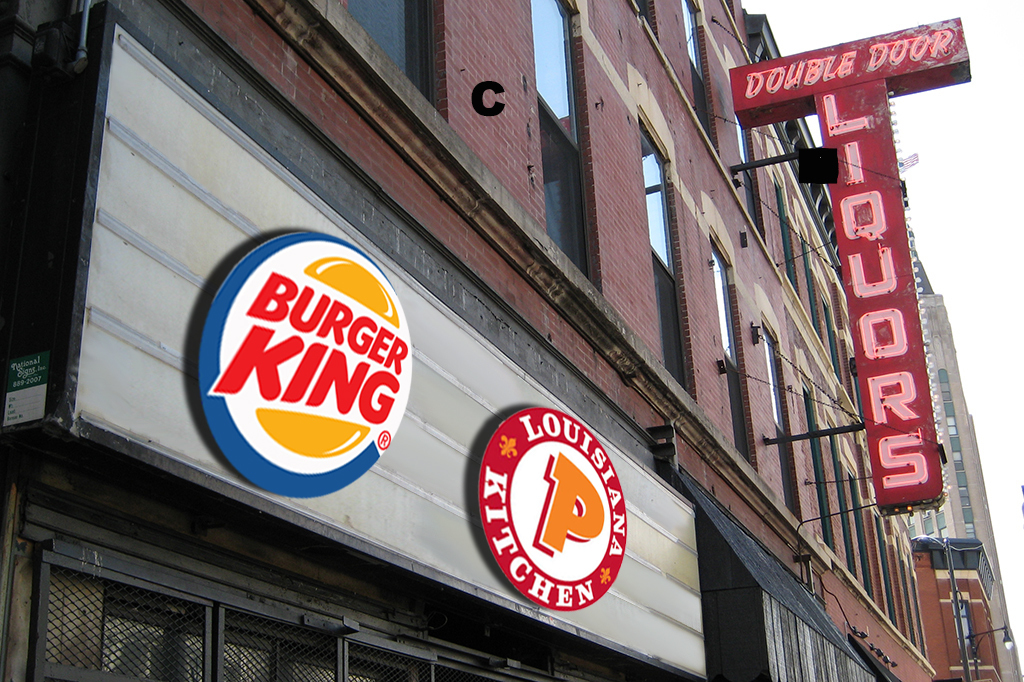 New tenants in the former home of the Double Door
When the Double Door was evicted from its longtime home in Wicker Park, it left a colossal void in the neighborhood—one that could only be filled by an equally monumental new tenant. Later this year, recently-merged fast food behemoths Burger King and Popeyes will open their very first combination restaurant inside the former music venue, finally making it easy to enjoy a Whopper and New Orleans-style fried chicken in the same building. It will also be the only place in the world where you can try special collaborative dishes like the Louisiana Chicken Whopper and a Chicken Fry Po'Boy. And yes, you'll be able to enter through doors located on both Milwaukee and Damen avenues.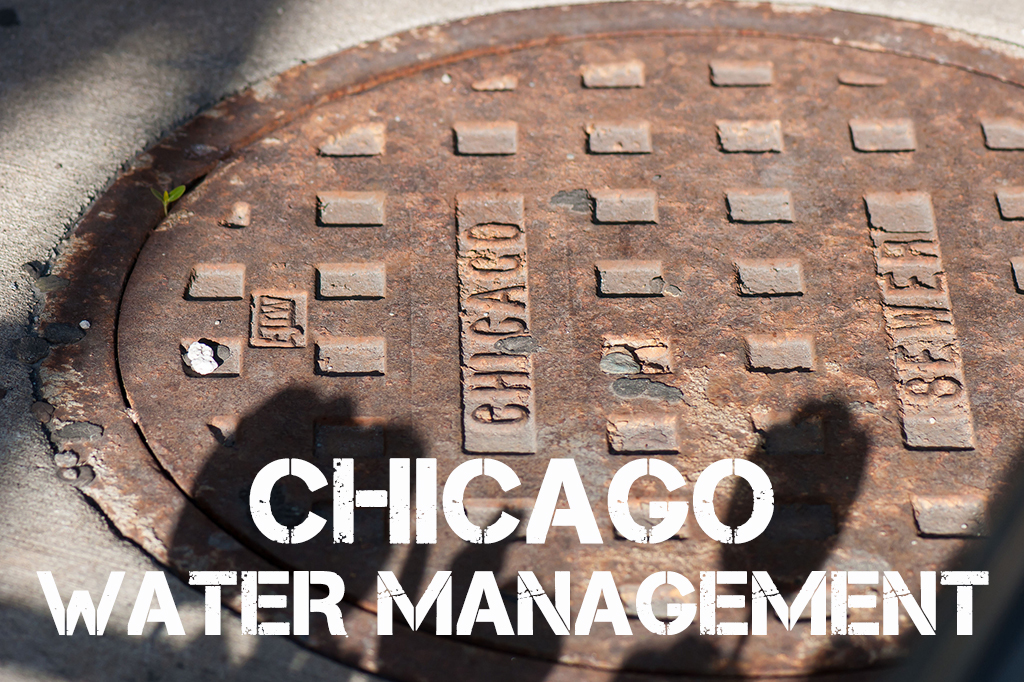 Dick Wolf's forthcoming television series, Chicago Water Management
The creator of Law & Order has struck gold in Chicago, with a series of Chicago-based programming that we keep eating up. His latest drama, Chicago Water Management, dives into the sexy, scandalous, dangerous lives of the Department of Water Management. The show stars Mandy Patinkin as the old Water Management bureaucrat who comes out of retirement to solve one last sewage mishap, Jennifer Hudson as the brilliant young sewer strategist trying to make her name in the department and Vince Vaughn as the guy whose plumbing never works. After filming in Chicago's sewer system during the summer, the show will premiere this fall on ABC.
Steph Izard's new Medieval-themed restaurant
Stephanie Izard may be busy competing in a new Iron Chef series, but the celebrity chef has found time to ready her latest concept, called Goat of Arms. The West Loop restaurant will be themed around Medieval cuisine, so you'll be eating meat roasted over an open fire (served on trenchers made from stale bread) and drinking mead or wine (from goblets, obviously). One signature menu item will be a variation on a traditional dish called "the Helmeted Cock," which places a fried chicken dressed like a jousting knight atop an entire roasted goat. We're hoping that dining at Izard's latest Goat restaurant will be like a Game of Thrones feast come to life (minus the literal backstabbing).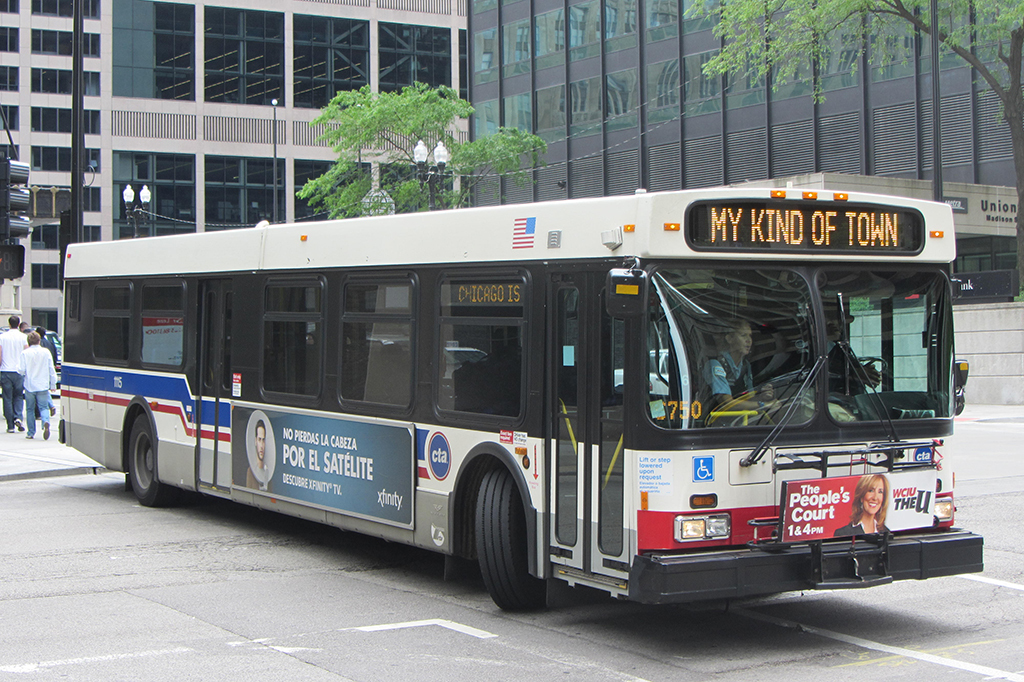 CTA's new (old) party buses
The city may be cracking down on unlicensed party buses, but it's also preparing to enter the lucrative market for chartered boozy bus rides. Later this year, you'll be able to rent a decommissioned CTA bus (accompanied by a licensed driver) from the city and host a rolling party on it, complete with on-board alcohol and food. You'll be able to create a custom route for your bus and maintain the illusion of CTA decorum by requiring attendees to tap their Ventra card before boarding.
Brianna Joy and Jaelin (those vloggers in Edgewater) join The Amazing Race
After detailing their harrowing experience of living in Edgewater for one day, married teen vloggers Brianna Joy and Jaelin White are joining the cast of The Amazing Race. Will Brianna Joy have to eat a carton of cockroaches in Zimbabwe? Will Jaelin have to escape a labyrinth in Istanbul? Or, worse—will they have to, once again, stand on a Red Line platform before hiding out in a Subway? Chicagoans know exactly how brave Brianna Joy and Jaelin are, but now they'll have to convince America, too.
A mix-your-own cocktail bar in the West Loop
The latest trend is hitting the West Loop: a mix-your-own cocktail bar called DIY Drinks. At DIY Drinks, customers get the full experience of paying $15 per cocktail to see and be seen in the West Loop, without the hassle of someone else making your cocktail for you. You can even make other peoples' cocktails for them for an additional $7 fee. With no bartenders present whatsoever, DIY Drinks is an intimate, posh setting with bottles of booze just kind of strewn about. Be warned: If you ask the cashier for a drink, they'll just say, "Uh, that's really not my job."
Want more? Sign up here to stay in the know.