When Chance the Rapper first appeared at Lollapalooza in 2013 on the BMI Stage, he'd already traded in local fame for national attention, thanks to the rave reviews that greeted his mixtape Acid Rap. His headlining Perry's Stage set at the festival in 2014 was a victory lap and a thank you to the city that helped him along the way, coming on the heels of his inclusion in XXL magazine's annual freshman class of up-and-coming rappers. Three years later, Chance's trajectory has broken out of the stratosphere—he's a three-time Grammy-winner for his streaming-exclusive album Coloring Book, he's worked with his hero Kanye West, held his own music festival and become a bonafide pop-culture icon. In 2017, a headlining set at Lollapalooza punctuates another set of milestone in Chance's young career.
RECOMMENDED: See more photos from Lollapalooza
Based on his tweets and the merch he's sold at the festival (which declares him to be the "Lolla hometown headliner"), it's clear that Chance himself viewed his Lollapalooza performance as a momentous occasion. After all, it's the biggest music festival in the city where he was raised and a place where his fans feel a special connection to the native son. Though he started his set least 15 minutes late, he approached the evening with the gravitas it demanded, beginning with a video montage that depicted his Grammy win, multiple late night television appearances, a shout out from Michelle Obama and his inclusion in a Jeopardy question. Then, he roared onto the stage on a mini-bike as fireworks burst overhead.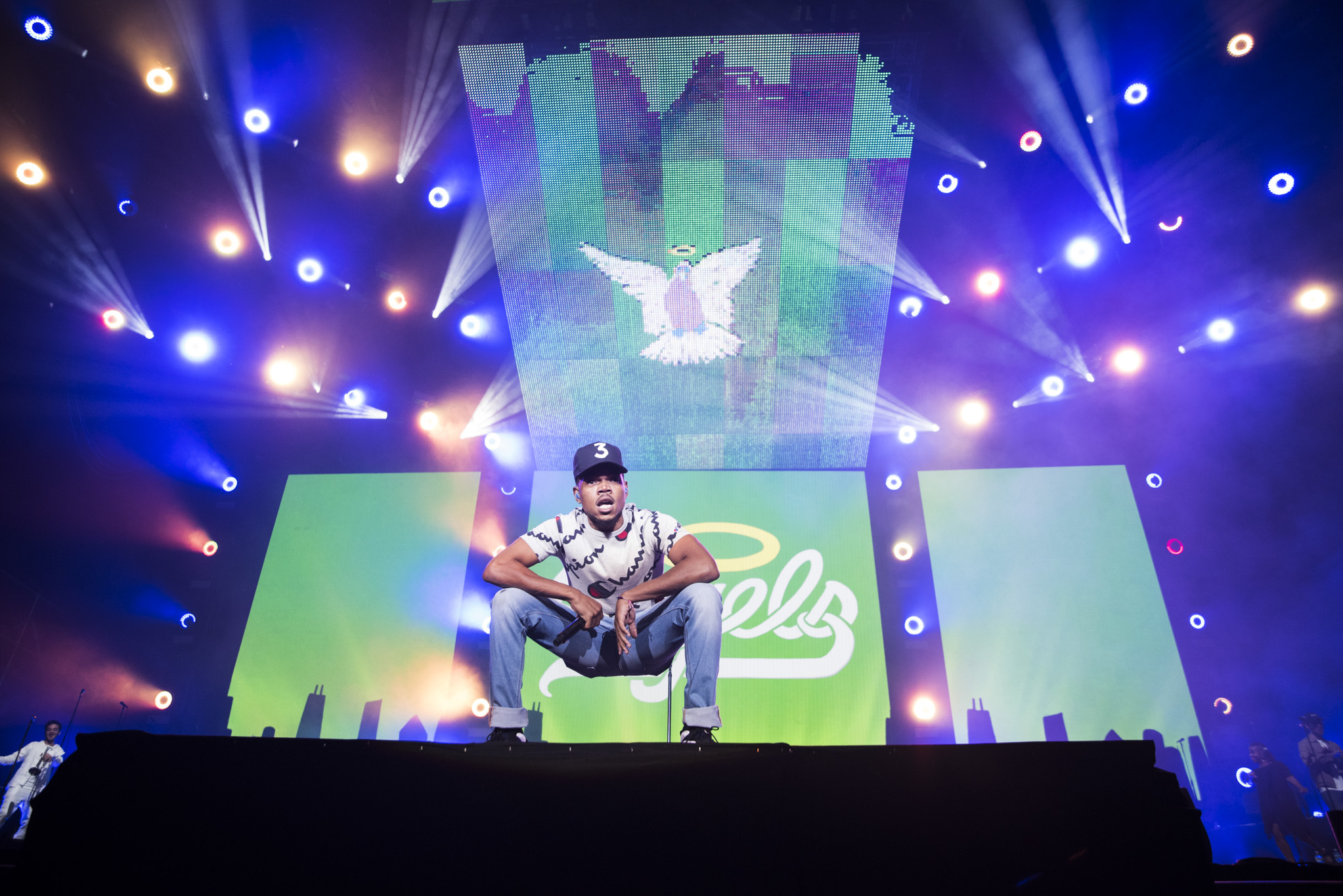 Playing to what appeared to be one of the most enormous crowds that has ever packed into Grant Park's Lower Hutchinson Field, Chance didn't take too many risks, packing his set with with songs from Coloring Book, a medley of Kanye West tracks and his usual limitless energy, manifested in repeated sprints back and forth across the stage. Accompanied by four back-up singers and his band the Social Experiment, Chance inhabited his role as enthusiastic ringleader, calling out verses, signaling drum fills and still managing to bring his own verses in on the right beat.
Chance still looks like he was born to perform, and a summer spent touring arenas has only bolstered his ability to hold the attention of thousands of pairs of eyes. But as impressive as many of the individual arrangements were, much of his Lollapalooza set felt disjointed and at odds with his reputation as a performer who can quickly shift gears. Indulgent moments like a sampler-assisted rendition of his DJ Khaled collaboration "I Love You So Much" and some awkwardly long (and sometimes silent) pauses between songs sapped the momentum of the set at multiple junctures, though one extended lull did result in a jab at the city's mayor ("Come at me, Rahm!").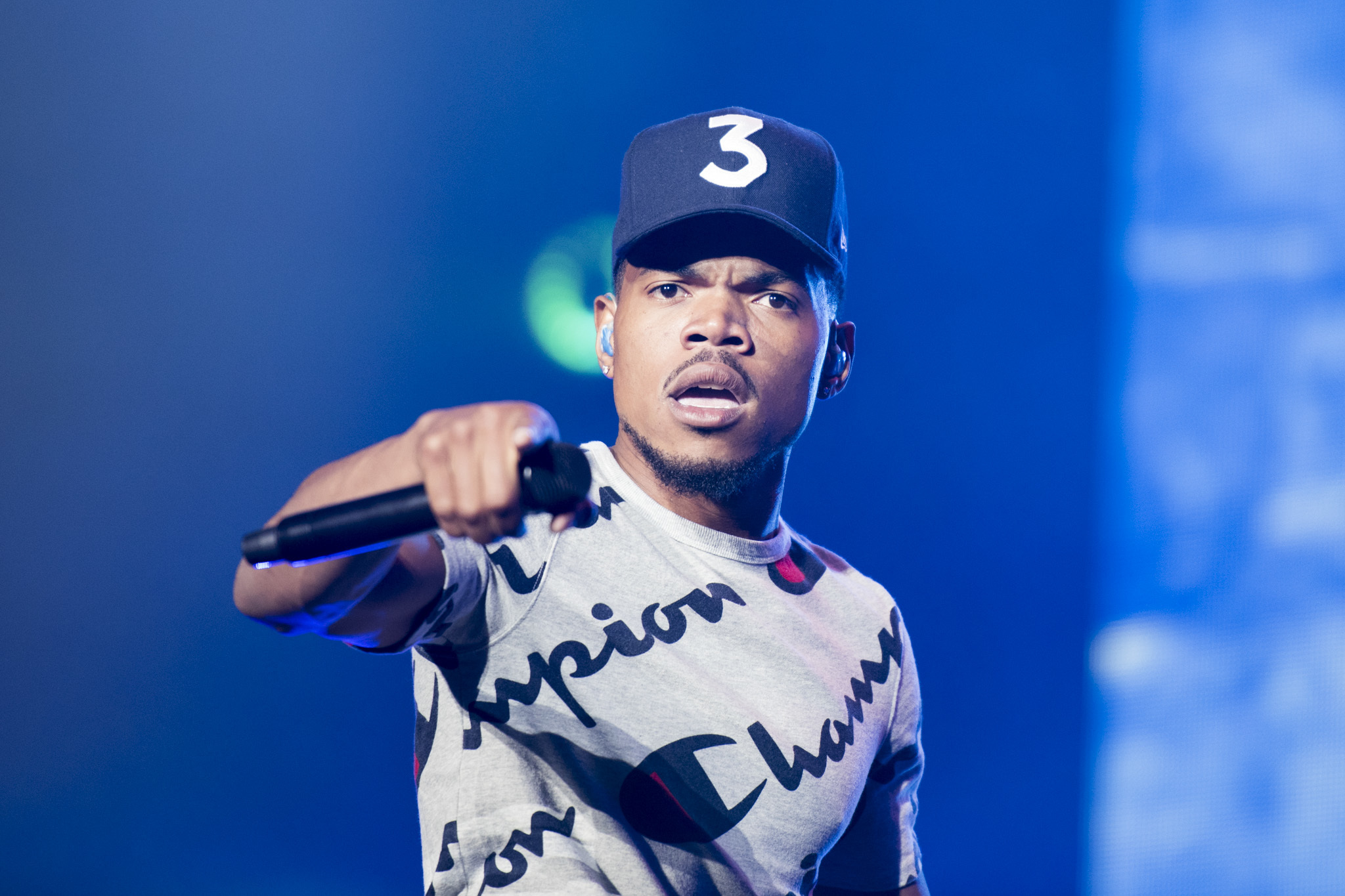 "This probably gonna probably be my best show I ever did, so I'm just trying to take it there," Chance intoned midway through the set, a statement that felt genuine, but could likely hold true for any of his concerts. He did his best to actualize the sentiment by bringing out his old friend Vic Mensa for a rendition of "Cocoa Butter Kisses" and performing the synchronized dance to "May I Have This Dance" with his frequent collaborator Francis Starlite.
The most impressive collaboration of the evening arrived during its final moments, when a full choir joined the singing crowd in the soaring refrains of "Blessings (Reprise)." "Are you ready for your miracle?" the masses sang, as Chance's beaming face appeared on the gigantic screens flanking the stage and a barrage of fireworks took to the sky. The presence of a kid who used to rap at the Harold Washington Library on the biggest stage in Grant Park is miraculous, and Chance clearly wasn't the only one appreciating the moment.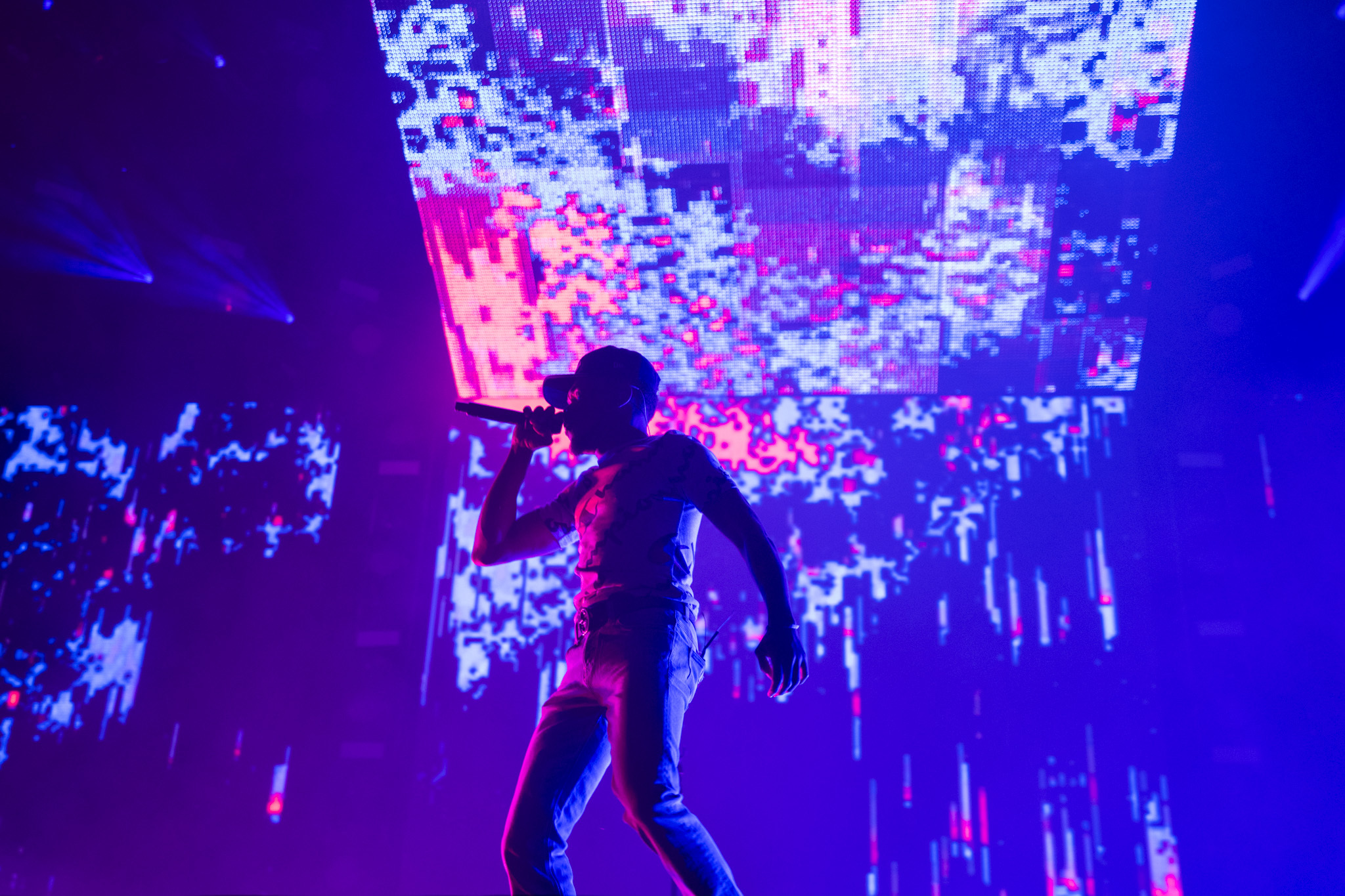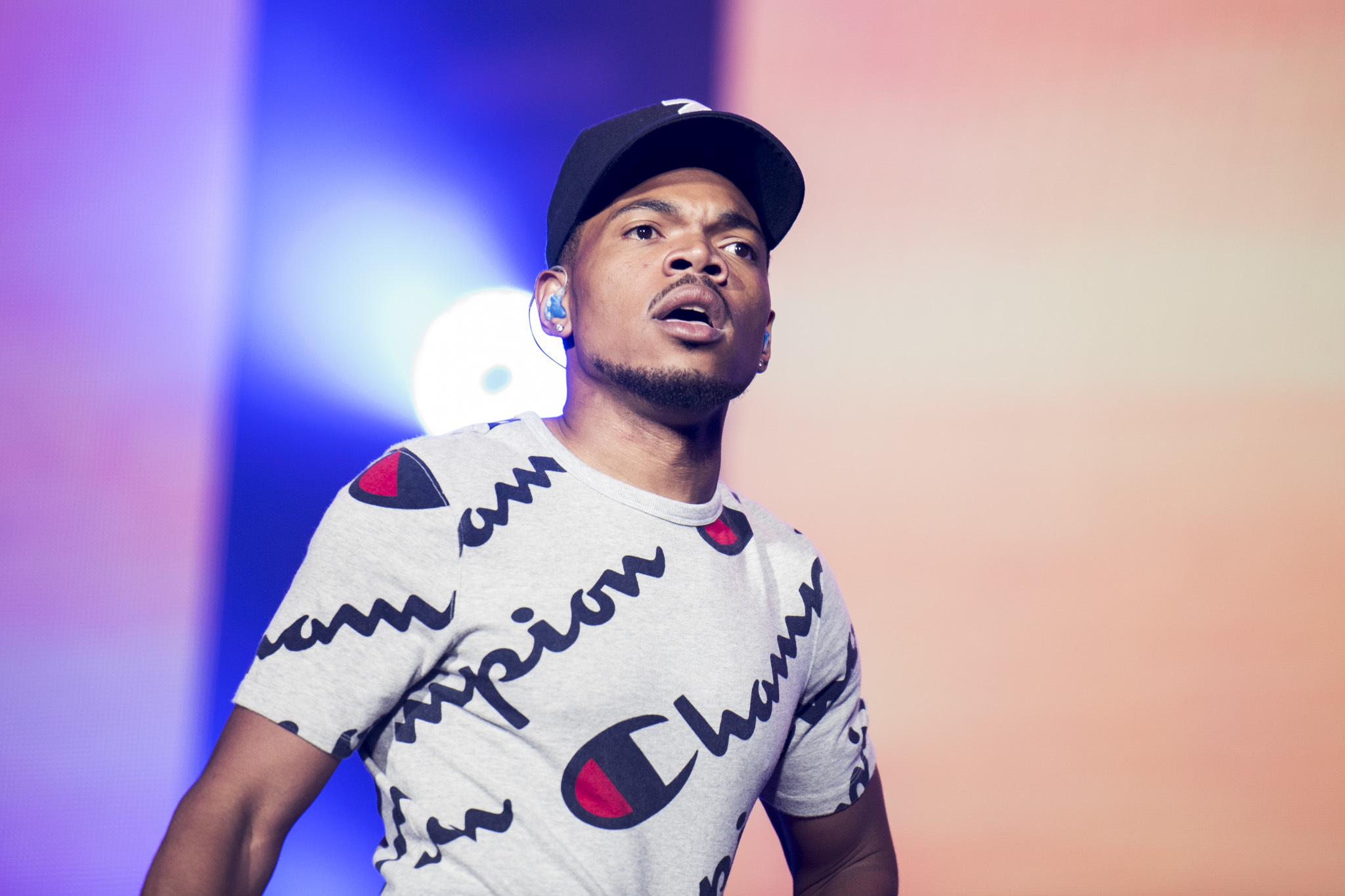 Want more? Sign up here to stay in the know.