South African jazz, Super Mario Bros. villains and the realities of being a black man in America: No topic is too esoteric or delicate to be referenced on Open Mike Eagle's latest album, Hella Personal Film Festival. The L.A. rapper (who originally hails from Chicago) takes a witty and intimate approach to music—attributes that mesh with his side gig interviewing musicians and comedians (including his college pal Hannibal Buress) on his podcast Secret Skin. Ahead of his performance at Schubas on January 15 (as part of the Tomorrow Never Knows music festival), OME spoke with us about hip-hop, hubris and humor.
RECOMMENDED: Our guide to Tomorrow Never Knows
How were you introduced to hip-hop as a kid in Chicago?
I grew up on the South Side mostly around 35th Street, so hip-hop was all around—it was the music of my environment. In one sense I can't remember being introduced to it because I was kind of born into it. I didn't feel any type of ownership until I was in high school and started going to the hip-hop sessions they were having at Promontory Point at the time. It was like a Park District-sponsored break dancing program, but there were B-boys and graffiti artists that would come, as well as rappers and DJs. It's where I got to know the underground hip-hop scene and started to inject myself into the scene and performing arts.
What inspired you to leave Chicago and move to L.A.?
There were some practical reasons—my dad lived out in L.A., so I always had a parent to live with for a while. Also, I always wanted to really give music a try. It wasn't necessarily the reason I moved out here, but it was always in the back of my head. At the time, there wasn't much industry in Chicago—I know a lot of that has changed now, but at the time it was impossible to have a hip-hop music career in the city. I'm sure people were doing it, but it wasn't on my radar. Everyone had to move when they made some headway into the industry.
Are you surprised to see how Chicago has become known as hub for new hip-hop talent?
It's not surprising to me, because it was kind of always like that. Throughout music history, with soul music, punk and house, Chicago has always been this crazy creative center for black music, but the industry was never able to take a foothold. But now, I don't really know exactly what happened—I know Chance [the Rapper] and the Save Money folks have a lot to do with how different it is now. Not being there, I never really knew what the defining event was that changed everything, but I'm really happy it's not like it used to be. The way that Kanye did it was the way it had always been done—people would make a name in Chicago but they wouldn't really make a headway into the industry until they left. Kanye had to go to New York, Common had to go to L.A. That's the big difference with Chance, because he didn't have to go anywhere else. Even Chief Keef moved out to L.A.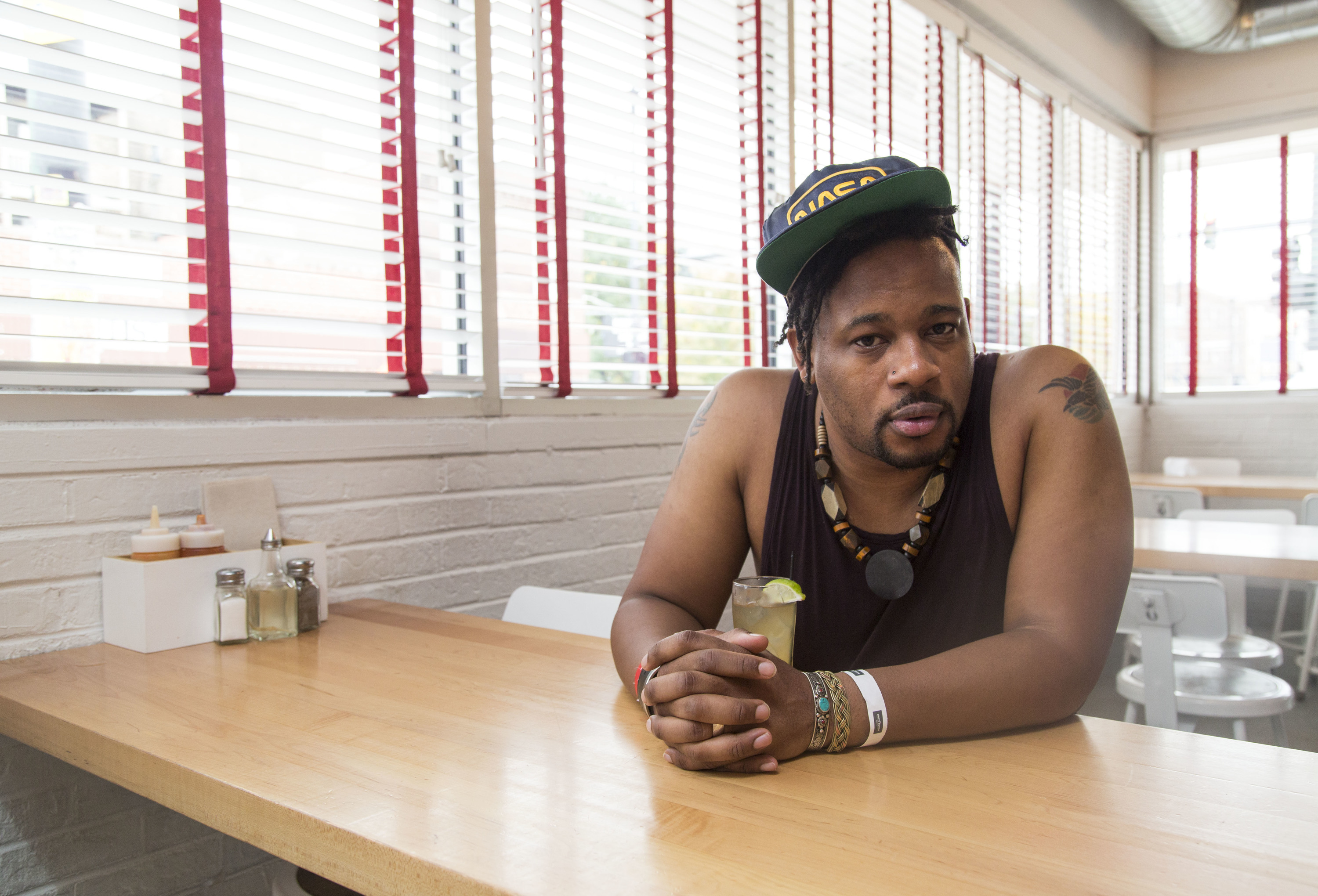 As an independent artist with a unique style, do you feel pressured to get people to give your music a chance?
I grew up with the dichotomy between mainstream music and underground music, and that was a real strong separation at the time. I never put all my chips, or really any of them, in people who don't get what I do. That's part of the risk I take, not following the trends or not doing what's expected all the time. As a rapper with an ego, there are times when you want to be more a part of the national conversation. I know a lot of stand up comics, and I try to explain to them what it would be like if every time they walked into a room or an establishment, people were sitting around listening to stand up comedy, how weird it would be. I make rap music and I have to be comfortable with the fact that they're not listening to mine.
Do you feel as if the line between independent rap and mainstream hip-hop has become blurred?
What's happening now is the values of mainstream rap music and the values of people who do independent music are just starting to be way more agreeable. I think that's super cool. I'm happy that what Drake or Travis Scott is doing could be considered art rap. We were never in this position before where mainstream rap could ever be construed or ever be confused with what people were doing who were trying to be super creative or experimental.
The humor in your music really stands out—have you always approached your lyrics with comedy in mind?
Anytime you have an artistic construction that's mostly just words, I think comedy is gonna rear its head. I think one of the values of hip-hop has always been how much each bar it entertaining. I don't think you're going to get too far in rap not trying to amuse yourself as a writer at some point. I think like a comic, not in the sense that I'm trying to construct stand up jokes, I just process data internally in terms of what amuses me.
Is that why you're friends with so many comedians?
I don't know if that identification is as much about being a hip hop performer as it is about like being a somewhat thoughtful person that lives in this day and time. What I'm really turned on by in comedy is the observational element and seeking to use humor to help understand what's going on. I think that's the quickest way to point out something that's ridiculous—you just make a joke about it. My brain started to operate that way because I watched too much cable television growing up. Too much Evening at the Improv, Premium Blend and all that stuff. It was part of my critical thinking, watching George Carlin specials and even Ghallagher specials. Behind the jokes you could tell there was a frustration with what was going on, there was a social commentary. I learned a lot about life just by listening to a lot of that stuff.
Open Mike Eagle performs with Psalm One, Femdot and Crashprez at Schubas on January 15 at 9pm.
Thanks to Parson's Chicken & Fish for hosting our photo shoot with Open Mike Eagle.
Want more? Sign up here to stay in the know.