Tomorrow Never Knows music festival
Rising bands and established acts head indoors to some of Chicago's best venues at this annual winter music festival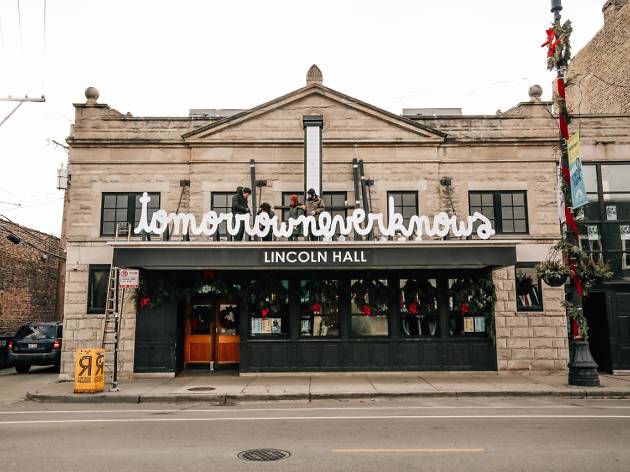 When winter descends on Chicago, music abandons the city's streets and parks and heads indoors where it's warm. That's where you'll experience Tomorrow Never Knows, an annual music festival organized by local music venues Schubas and Lincoln Hall that encompasses five days of cozy concerts. You find rising bands, established acts, hilarious comedians and local musicians on the varied bill, which is a consistent bright spot in a season that is notrotiously slow for live music. Learn all about this year's Tomorrow Never Knows festival with our guide to the lineup, best acts to see and more.
When is Tomorrow Never Knows 2017?
Tomorrow Never Knows takes place January 11–15, 2017.
Where is Tomorrow Never Knows 2017?
Venues all over the North Side of Chicago host Tomorrow Never Knows concerts, but the bulk of the shows take place at Schubas and Lincoln Hall (which also organizes the annual event). You can also catch TNK gigs at Metro and Smart Bar, while Hideout hosts the festival's comedy lineup.
How much are tickets to Tomorrow Never Knows 2017?
Five-day passes are $100 while tickets to indvidual shows range from $12–$20.
Tomorrow Never Knows 2017
Archive Tomorrow Never Knows content