May 2017 events calendar for Chicago
The arrival of May 2017 events in Chicago means summer's just around the corner. Find things to do, festivals and more.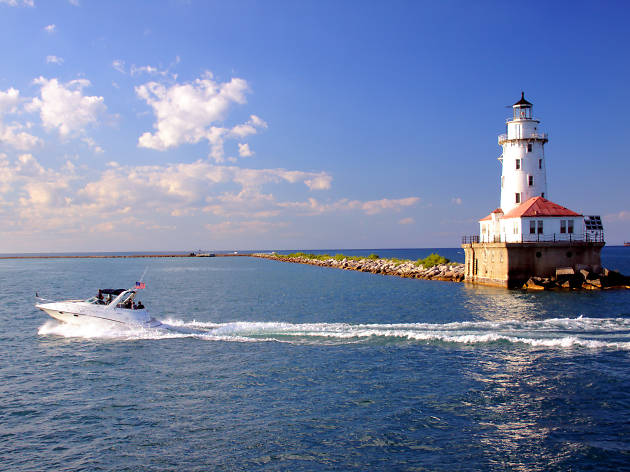 Alright, Chicago, it's time to spring into action. May is one of the most glorious months to be in Chicago. After months indoors, we can finally traipse around in light jackets (incredible!), hit up Chicago's best outdoor restaurants and rooftop bars—don't forget to bring your dog! This month boasts the first street festivals and music fests in the city, Cinco de Mayo, Memorial Day and more. That is, plenty of very good reasons to get your butt off the couch and go explore the city.

RECOMMENDED: Our complete Events calendar for Chicago in 2017
Featured events in May 2017
Free events in May 2017
Celebrate the arrival of spring at this free, outdoor family-friendly festival at Cricket Hill in Lincoln Park, where kids can fly a kite or watch professional demonstrations. Free paper kites will be provided, but families will also be able to purchase more intricate flying creations from a variety of vendors.
Read more
Although most Americans use Cinco De Mayo as an excuse to drink margaritas, the holiday actually commemorates the victory the Mexican forces had over the invading French army on May 5, 1862. This annual celebration in Pilsen fills the streets with colorful attire and traditional music. The parade starts at Cermak and Wood and travels west to Kedzie.
Read more
Each month, Chicago Loop Alliance throws a party in a nondescript downtown alley with the help of local artists and DJs. This month, the event takes place in the Sullivan Center's alley, where Johalla Projects will present Nightbloom, a new installation exploring the relationship between light and dark.
Read more
On the third Friday of every month, Bridgeport Art Center resident artists open their studio doors to the public for a night of mixing, mingling and, of course, art. Tour individual artist work spaces and shop for one-of-a-kind works from local painters, sculpters, photographers and more. Free parking, and BYOB.
Read more
After a wreath is laid at the eternal flame in Daley Plaza, Chicago's annual Memorial Day Parade heads down State Street, from Lake to Van Buren, as onlookers wave the stars and stripes. The procession has been a city tradition since 1870, honoring the men, women and families who have fought for our country.
Read more
As the resurgence of electronic music continues, it's important to remember that Chicago is the birthplace of house music, a sub-genre rooted in minimalistic production and four-on-the-floor rhythms. In 2014, the city honored the late house music pioneer Frankie Knuckles with a dance party in Millennium Park, featuring a lineup of notable Chicago DJs. This year, the city is throwing another tribute to indigenous electronic music with the Chicago House Party at Pritzker Pavilion, which will feature performances by the House Legacy Project, Peven Everett and Vick Lavender Ensemble. The free event will also host DJ sets by Joe Smooth, Steve Miggedy Maestro as well as Superjane's DJ Heather and Lady D.
Read more
The city's annual celebration of gospel music welcomes national touring acts and up-and-coming local talent to Millennium Park for three days of uplifting songs and hymns.
Read more
Theater and dance in May 2017