May 2020 events calendar for Chicago
The arrival of May 2020 events in Chicago means summer's just around the corner. Find things to do, festivals and more.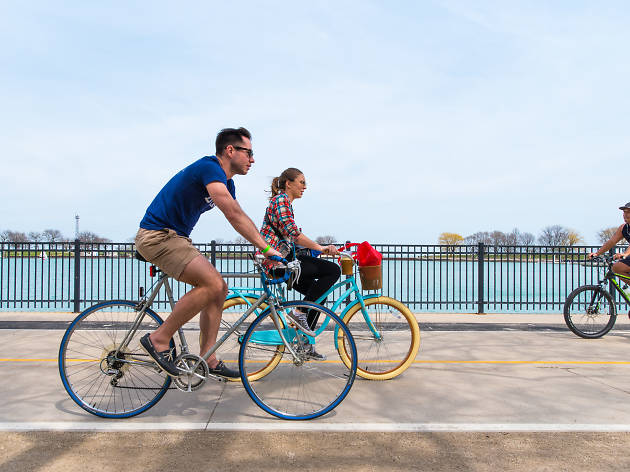 Chicagoans come alive again once May rolls around, shaking off the winter doldrums and exploring the city as the days get longer and warmer. You can make the most of spring sunshine by relaxing at a number of newly-opened rooftop bars in Chicago or sampling brews at the string of Chicago beer festivals happening this month. Lovers of the outdoors will also want to spend time in Chicago's best parks, one of which is hosting a kite festival for kids. On days when the weather still feels a little more like winter (because it's Chicago, there are certain to be a few), check out indoor attractions like an affordable art fair at the Chicago Board of Trade or the Art Institute's Monet exhibition. Regardless of what the forecast may throw at us this month, you won't want to miss the best things to do in May.

RECOMMENDED: Our complete events calendar for Chicago in 2020
Featured events in May 2020
Concerts in May 2020
The city that gave the world house music throws a gigantic celebration every summer, gathering in Millennium Park for a daylong dance party overseen by some of Chicago's top DJs. This year, DJ and producer Steve "Silk" Hurley will headline a concert on Saturday, May 23, capping off an evening that will also feature the presentation of the Chicago House Music Award to local collective The Chosen Few DJs. On Thursday, May 21, and Friday, May 22, fans will be able to attend a series of panel discussions that explore the culture and business of house music.
Kevin Parker sees himself as a pop producer, collaborating with the likes of Kanye West and Lady Gaga while creating his own extremely popular music under the name Tame Impala. His latest album, The Slow Rush, is more of the same—but in a good way. Pulsing beats, swirling synths and undulating basslines populate Parker's psych-pop soundscapes, which are somehow equally appropriate for late night toking and dentist waiting rooms. If Tame Impala's previous festival apperances are any indication, you can expect lots of fog, trippy visuals and plenty of lasers at this arena performance, which features an opening set from singer-songwriter Perfume Genius.