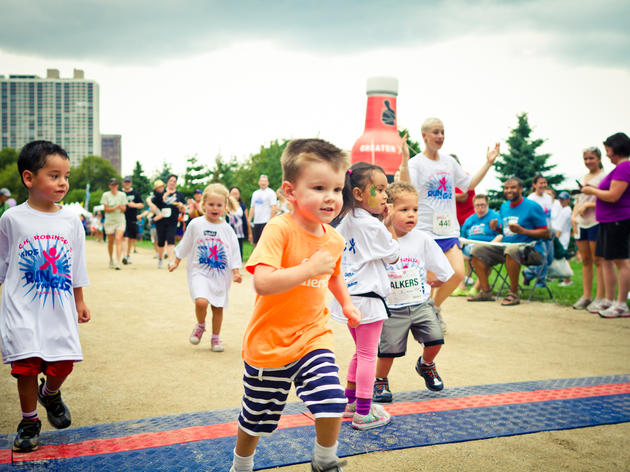 25 reasons why Chicago is the best city to raise kids
Here's why your kids will have awesome childhoods and grow up to be well-rounded people if you raise them in Chicago
It's easy to rattle off reasons why you love living in Chicago (incredible bars, the best restaurants in the world, a great concert almost every night of the week), but after you have kids, and start hearing horror stories of navigating the public school system, you start questioning the practicality of it all. Before you pack it up and head to a life in suburbia, check out our 25 reasons that will make you fall in love with Chicago all over again—this time as a parent.
RECOMMENDED: Your guide to living in Chicago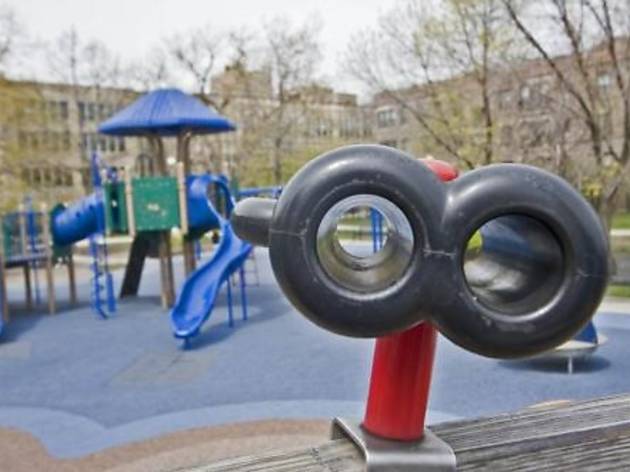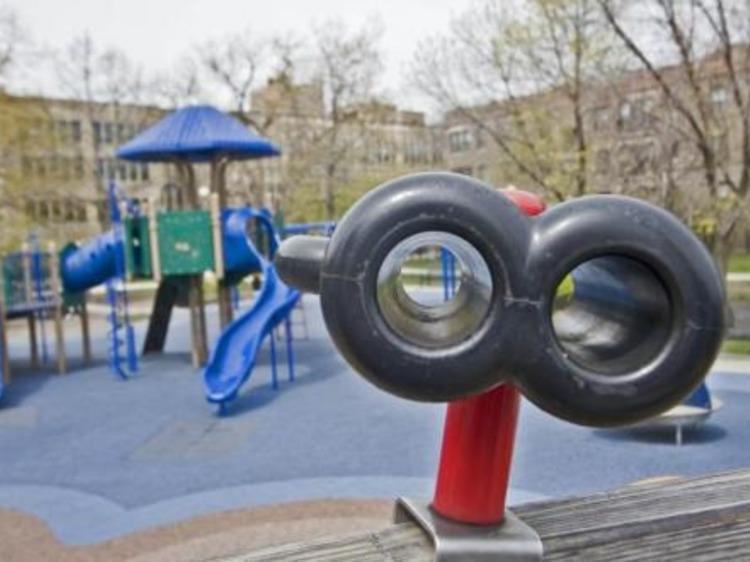 Parks around the city are better than any swing set
Sure, backyard space is nice, but in the city, kids can explore countless parks and playgrounds that have everything from slides to sandboxes, seesaws to swings. Not to mention the playgrounds with water features for splashing in the summer.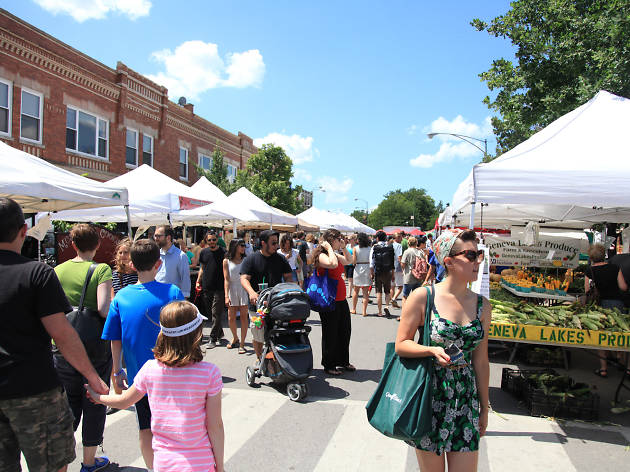 Photograph: Wendell Remington
Farmers' markets are the best grocery stores in town
We all need to stop at the real grocery store every once in a while, but what better place to learn about healthy, seasonal, all-natural eating than at the farmers' market? Kids can interact with local farmers, sample the crops and learn all about where their food comes from.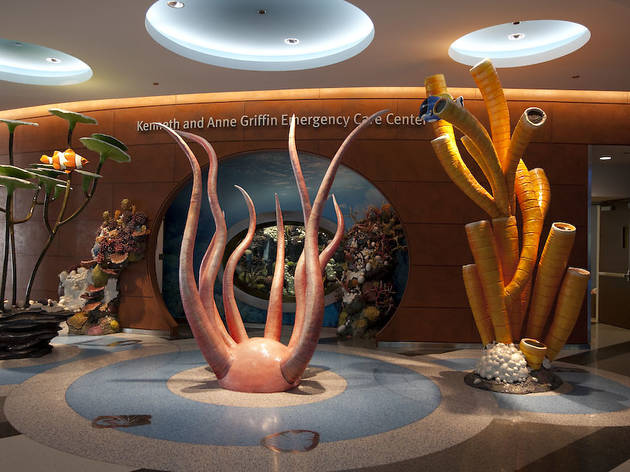 Photograph: Nicole Radja
We have some of the best doctors and hospitals and in the country
Hopefully this isn't a resource you have to use often, but if your kiddo does get sick, the city has top-notch healthcare services from the exceptional state-of-the-art facilities at the new Lurie Children's Hospital to the various pediatricians and pediatric specialists dotted across town.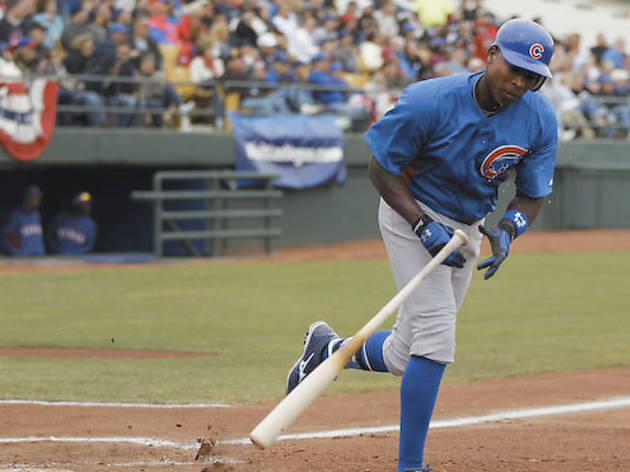 Photograph: AP Photo/Julie Jacobson
Our professional sports teams teach kids about winning…and losing
If you take your kid to the United Center, they can see all of the banners from the Blackhawks' and Bulls' past wins and learn the deep history of winning sports teams in Chicago. When you take them to Wrigley Field to see the Cubs, they will learn that persistence and that you should never give up—even if it takes 100 years.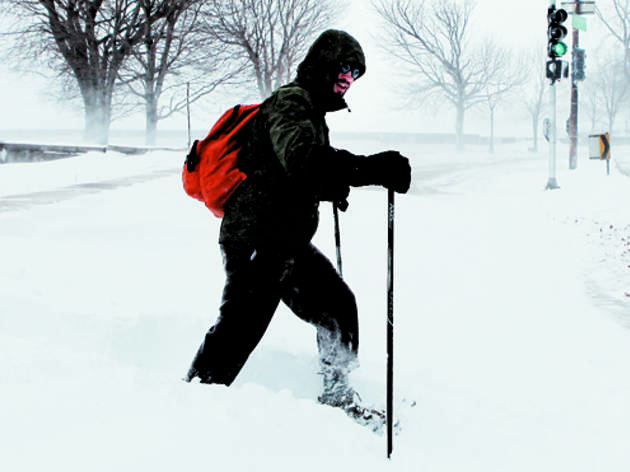 Allison Williams
If your kids can survive Chicago winters, they can handle anything
Let's face it, the polar vortex wasn't great for anyone, adult or child, but what it did teach us was survival. Kids who experienced a brutal winter learned how to entertain themselves indoors, walk around mummified in North Face and Patagonia, and how to appreciate the warm summer months.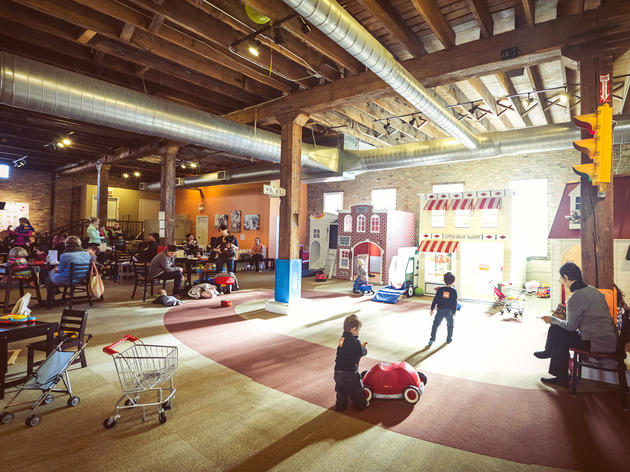 Photograph: Thomas M Kubik
Who needs a finished basement when the city has play spaces galore?
Kids find toys that aren't theirs much more exciting than the ones you've already purchased. So let them discover "new" toys at places like Little Beans in Lincoln Park and the eco-friendly Sod Room in the South Loop.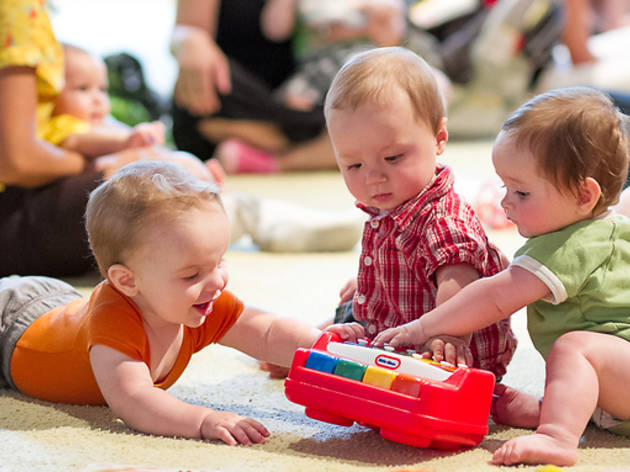 Photograph: Eva Ho
A Chicago mom has resources and support at her fingertips
Hillary wasn't kidding when she said it takes a village to raise a child, but sometimes that includes people beyond family. Chicago has a plethora of resources to help parents, including Bump Club and Beyond and Neighborhood Parents Network, which offer social and educational events, various breastfeeding groups and online forums like MamaTribe.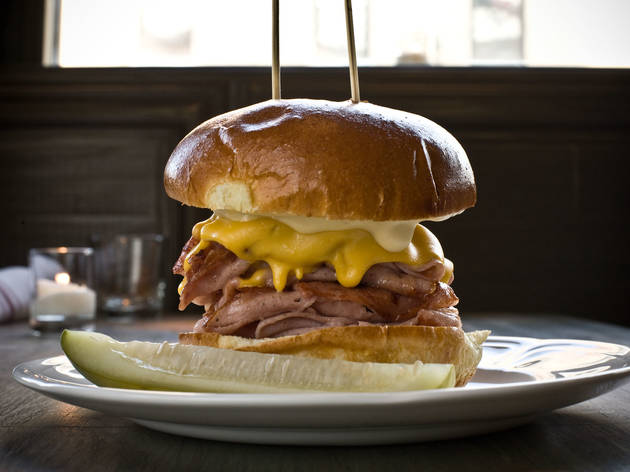 Photograph: Martha Williams
You can take your kids to amazing restaurants by the country's best chefs
With so many great chefs in the city, your kids won't be asking to go to McDonald's but rather, Can we go to Au Cheval tonight, or, Where can we get some pork belly? They'll be exposed to all kinds of ethnic cuisines, and maybe—just maybe—they'll be less picky eaters later in life.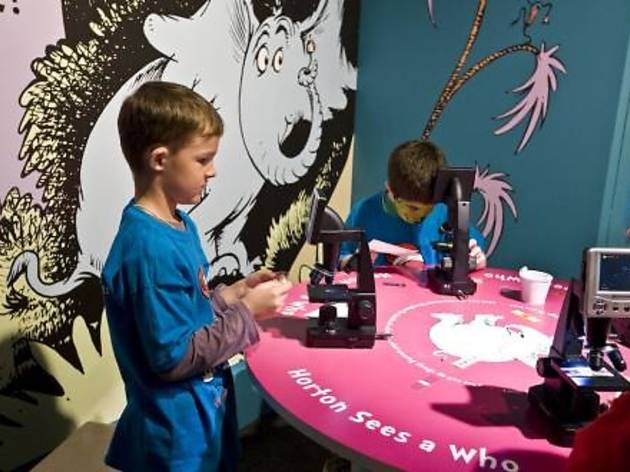 Photograph: Erica Gannett
We have some of the world's best museums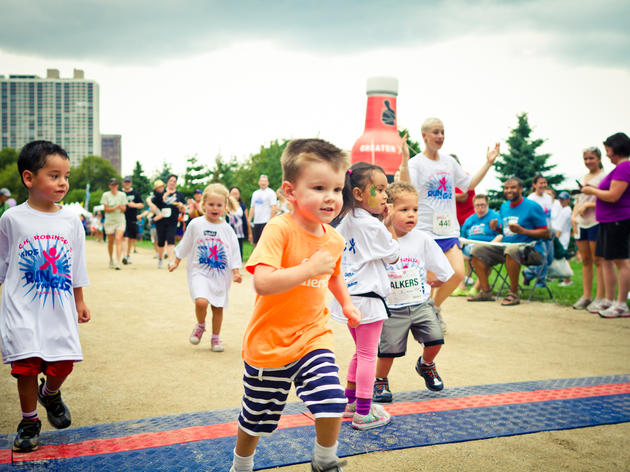 Photograph: Thomas Kubik | TK Photography
Family-friendly races teach kids to lead a healthy life
On your mark, get set, go! We all know kids are born runners, so what better way to embrace that than by participating in family races. Kids can run past the animals at the Lincoln Park Zoo or see the sights in a variety of neighborhoods and get a finishers' medal just like Mom and Dad.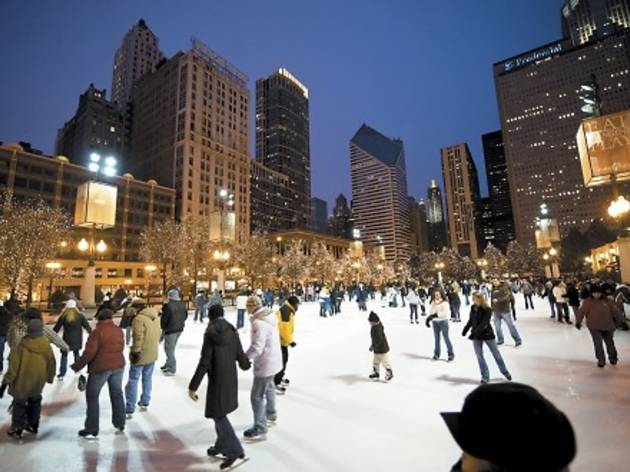 There are new things to experience each season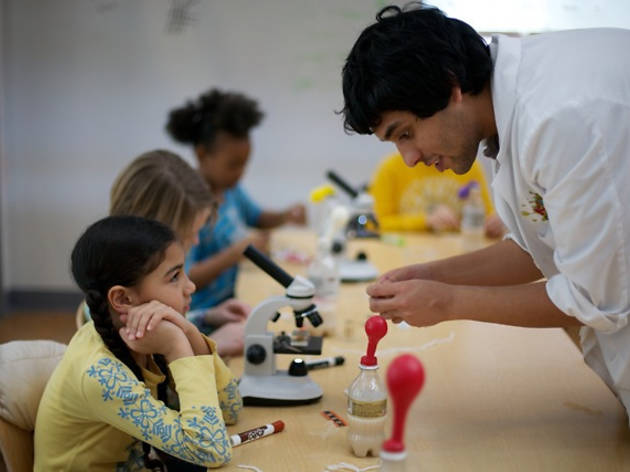 Photograph: courtesy of Kids Science Labs
Your kids can participate in any extracurricular activity they can dream of
Sure, we have the standards—soccer, ballet, baseball—but we also have more unique activities like Mandarin classes (Language Stars), cooking for tots (The Kids' Table) and hands-on physiology classes (Kids Science Labs), making our city a something-for-everyone kind of town.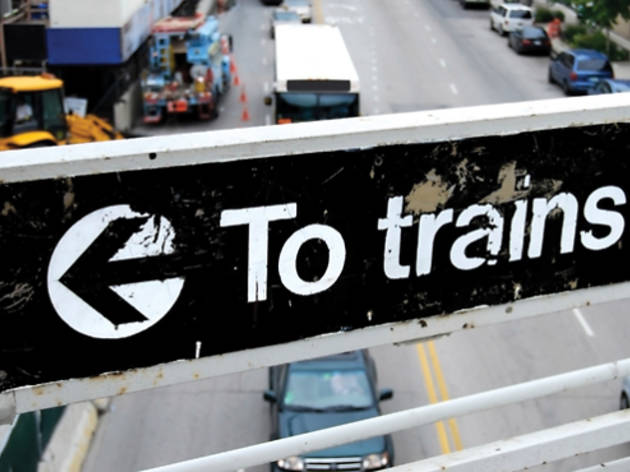 Trains, buses and taxis (and your feet) mean your family can go car-less
You don't need a car in the city, even with kids. So move over, minivan: Growing up in the city means your kids will know the El lines and bus routes by heart and will feel confident taking public transit when they travel abroad.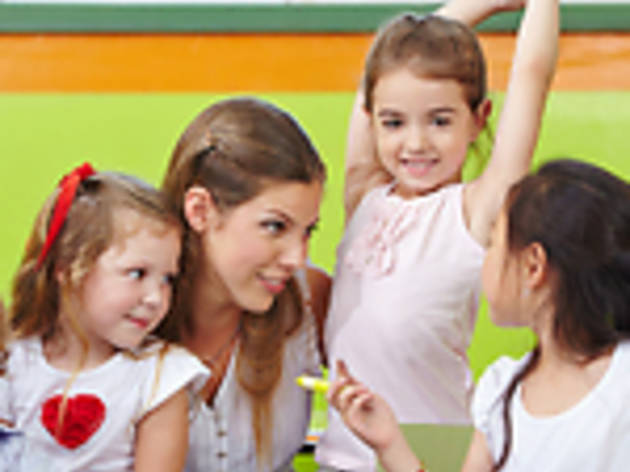 We have great babysitting services
Looking for a last-minute sitter you can trust with your kids? Find one on babysitting sites Urban Sitter (many sitters are prescreened) and Sittercity (all sitters are prescreened). Sitter Studio only hires caregivers who have a specialty in the arts they can teach your kids—you can request a singer, painter, actor and more.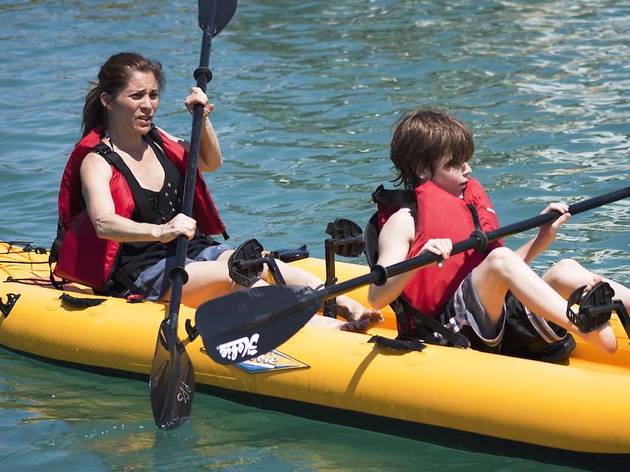 Photograph: Anthony Soave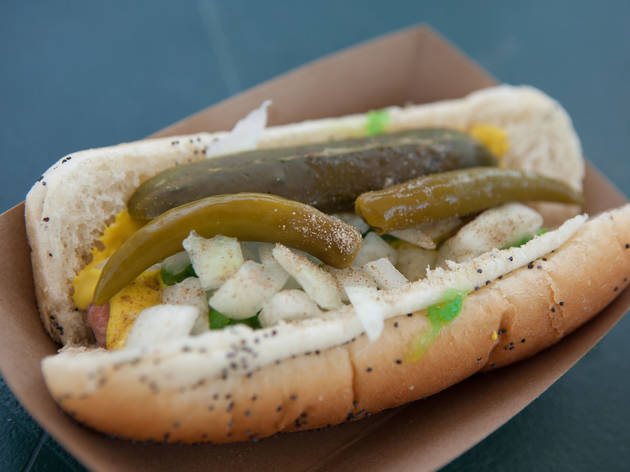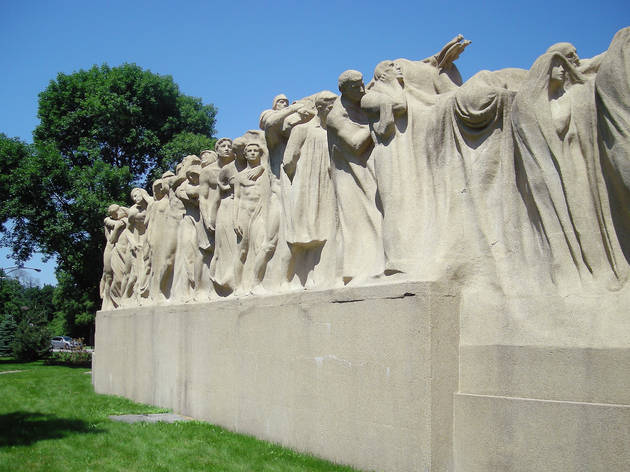 A walk through Chicago is a lesson in history
Even though our museums are spectacular, just a walk through the city is an education in the past. Look up at the tall buildings and learn about classic architecture, head to the South Side to see the Midway Plaisance where the World's Fair was held or walk past the old water tower on Michigan Avenue, one of the seven buildings to survive the Chicago Fire.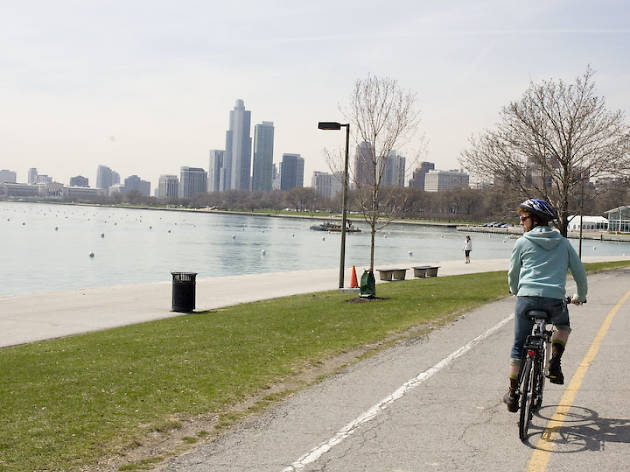 Photograph: Martha Williams
Kids can get their exercise with a view
Walking, running, riding bikes, rollerblading (do kids even do that anymore?)…however your kids want to tackle the 18-mile lakefront path they'll have a blast—if they don't mind crowds.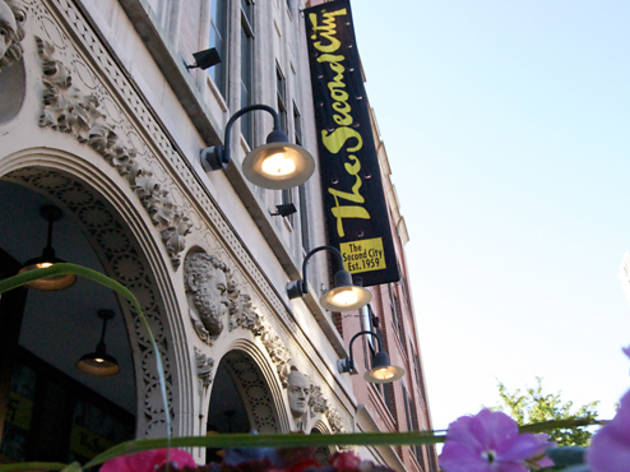 Budding performers have a chance to shine
Our city puts an emphasis on the performing arts with top-notch theaters like Steppenwolf and the Chicago Children's Theatre, and budding comedians can get instruction at Second City.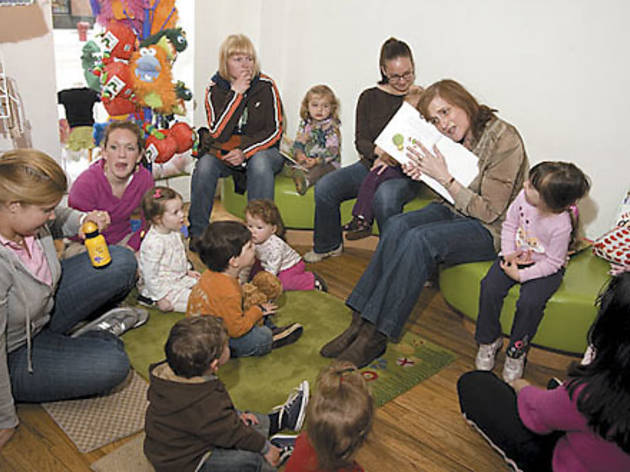 There's no-cost family entertainment year-round
Living in the city does not necessarily mean shelling out a lot of cash, especially when it comes to entertaining the kiddos. Year-round, you can attend free storytelling hours and drop-in music classes, and even some of the museums are free for the littles. In the summer, many of the festivals are free, including the kid-focused Target Family Fun Fest in Millennium Park.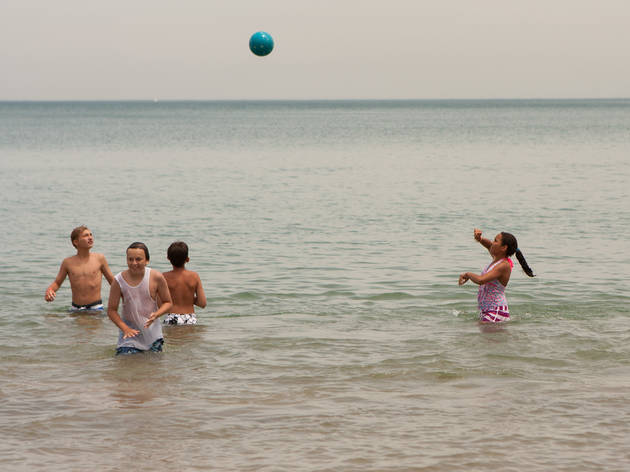 Photograph: Kaitlin Hetterscheidt
You don't have to pay for a tropical vacation to go to the beach
We may not get to enjoy them year round, but once summer hits we have some of the best city beaches around. From Howard Beach all the way to 63rd Street Beach, your kids won't need an exotic vacation to enjoy time a sandy escape.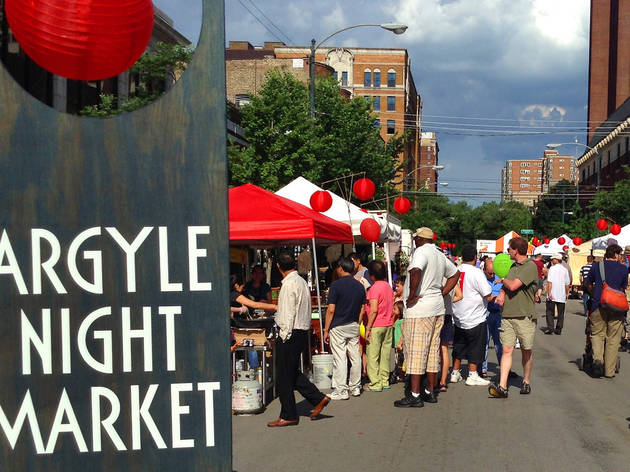 There's a strong cultural identity across Chicago neighborhoods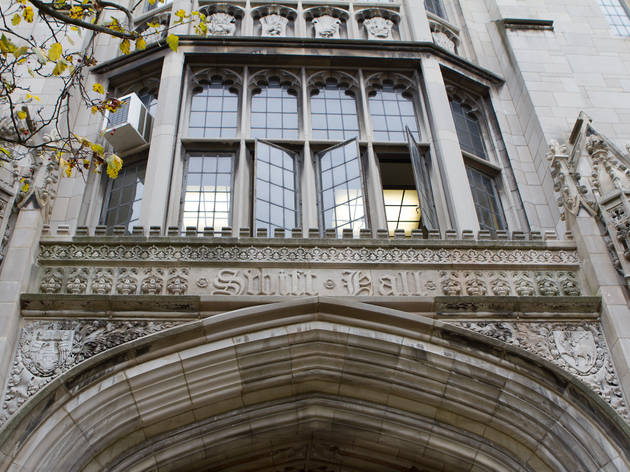 Photo: Grace Wiley
Our universities are top notch
Your kids will grow up in the midst of some of the best universities in the world with University of Chicago on the South Side, Northwestern on the North Shore and many others in between. If you're lucky, your kids will go to college at one of these schools so you can keep tabs on them they're never far from home.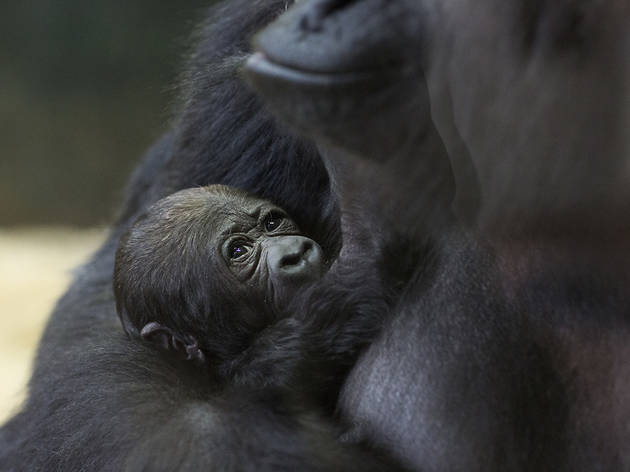 Photograph: Tony Gnau/Lincoln Park Zoo
Playdates happen at the coolest spots in town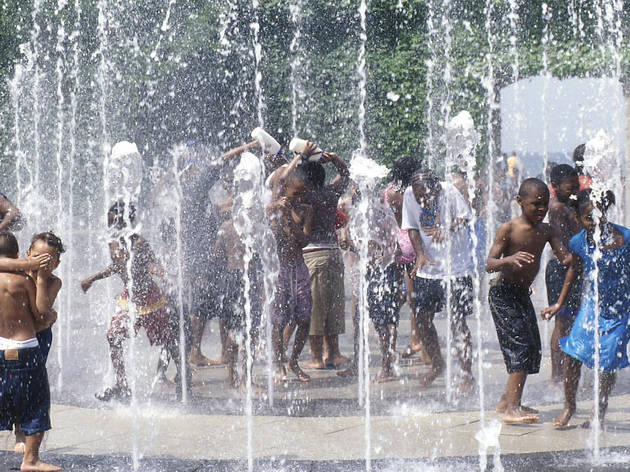 Photograph: City of Chicago
Growing up here makes you a better person
Living in the city means being exposed to many different walks of life. They'll play with kids of different races, religions, socioeconomic classes and sexual orientations. Knowing that not everyone is like them, and that's perfectly alright, will make them (and the world) more tolerant.