15 acts you must see at Lollapalooza 2017
See all the best sets at Lollapalooza 2017 with the help of our guide to the year's can't-miss acts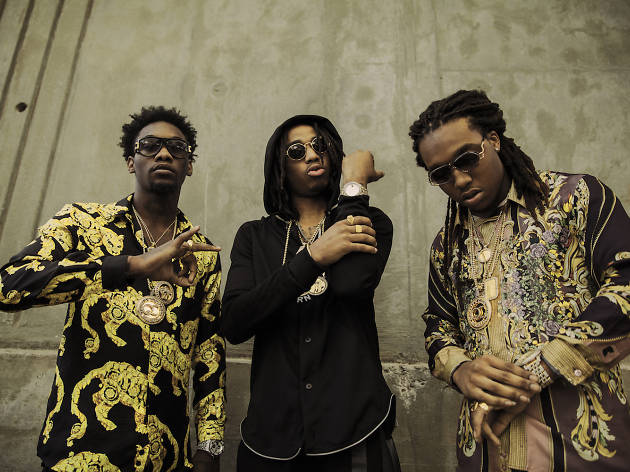 Once again encompassing four days, Lollapalooza packs more than 150 acts onto eight stages spread across Grant Park—it's easily Chicago's most intimidating summer music festival. With such a massive selection of music, there's no sense in winging it and approaching the Lollapalooza lineup without a game plan. We've sifted through every artist performing at the festival this year and narrowed the field to 15 essential acts you shouldn't miss in Grant Park this summer.
RECOMMENDED: Our complete guide to Lollapalooza
Acts to see at Lollapalooza 2017
1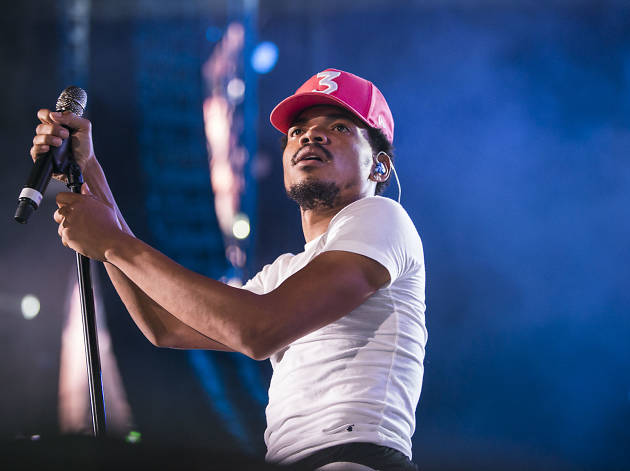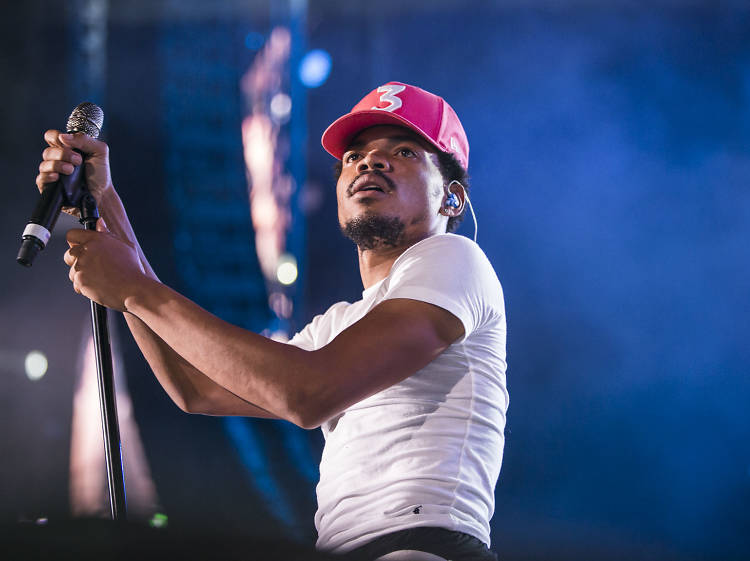 Chance the Rapper
Saturday at 8:30pm, Grant Park stage
A lot has happened to Chance since he headlined Perry's Stage at Lolla in 2014. He became a father, released his career-defining Coloring Book mixtape, threw his own music festival and won three Grammys. Now, he's the top-billed act at the biggest summer fest in his hometown, so you can expect an extra-special performance crammed with surprise guests, a career-spanning setlist and heartfelt proclamations of Chicago pride.
2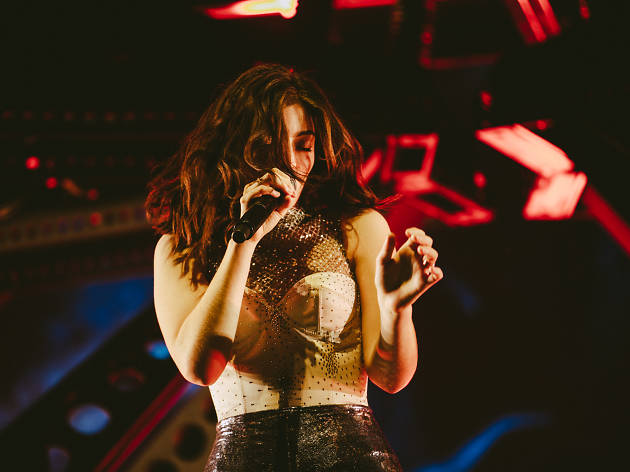 Lorde
Thursday at 8:45pm, Bud Light stage
Based on the sizable crowd she attracted at her late-afternoon set, Lorde probably could have headlined Lolla when she first performed at the fest in 2014. This year, the New Zealand singer-songwriter takes her rightful place as a marquee act, bringing cuts from her new album, Melodrama, and her joyously flailing dance moves to the main stage.
3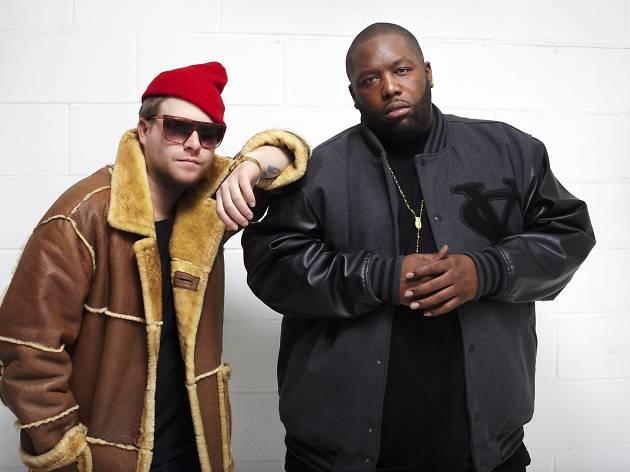 Run the Jewels
Friday at 6:45pm, Grant Park stage
If you've attended a music festival in the past three years, you've probably seen hip-hop duo Run the Jewels. But there's a reason that Killer Mike and El-P have become mainstays of the summer fest circuit—the pair's high-energy dynamic, faux bravado and verse-swapping dexterity doesn't lose its charm, even on repeat viewings. Even if you can't wrap your mouth (or mind) around every single lyric, you'll be raising the gun and fist by the end of the set.
4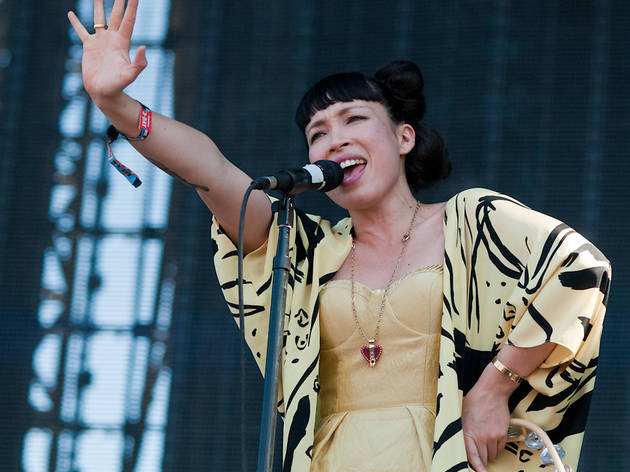 Little Dragon
Friday at 7:45pm, Lake Shore stage
Swedish dance pop quartet Little Dragon must be fun to make music with—over the past few years, they've provided hooks and melodies on tracks from the likes of Gorillaz, Big Boi and Mac Miller. Listening to the group's recent album, Season High, that infectious glee shines through in bouncy, synth-drenched tracks overseen by Yukimi Nagano's sugary-yet-soulful vocals. It's further proof that you don't need to brave the hordes at Perry's to find dance music at Lolla.
5
Migos
Thursday at 5pm, Bud Light stage
Earlier this year, Donald Glover referred to Georgia trap trio Migos as "the Beatles of this generation." While you probably won't see hordes of Lolla attendees chasing the group down Columbus Drive Hard Day's Night-style, you'll certainly get a taste of Migos-mania when the unmistakable strains of "Bad and Boujee" ring out across Grant Park.
6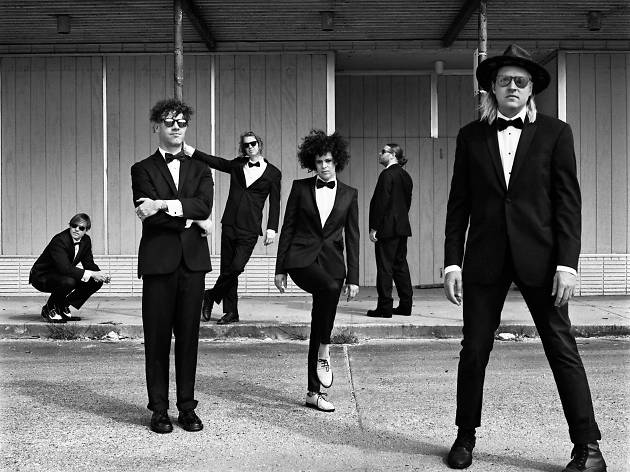 Arcade Fire
Sunday at 8:30pm, Grant Park stage
The most exciting thing about Arcade Fire's return to Lollapalooza on Sunday night is that it's difficult to know what to expect. Triumphant sing-alongs to "Wake Up" and "Intervention" seem likely, but it remains to be seen whether the Canadian group's latest album embraces the dance-friendly tone of Reflektor or the stripped down nostalgia of The Suburbs.
7
Kaytranada
Thursday at 7:30pm, Pepsi stage
Even if you're not familiar with Kaytranada, you've heard his buoyant production on recent tracks from Kendrick Lamar ("Lust"), Chance the Rapper ("All Night") and a host of others. Known for his warped R&B samples and naturalistic rhythms, Kaytra has gone from bedroom producer to Polaris Music Prize-winning artist (for his 2016 album 99.9%) in just a couple of years. If you want to see a vision of electronic music that willfully separates itself from mianstream EDM, this is a performance to catch.
8
Noname
Sunday at 2:50pm, Pepsi stage
Fatimah Warner dropped her debut mixtape, Telefone, during Lollapalooza weekend last summer, but it didn't get lost in the endless coverage of Radiohead's headlining set. Just a year later, she's bringing her stark, confessional hip-hop to the sprawling Grant Park fest, a few days after the one-year anniversary of her last release. Maybe she'll debut a couple new tracks to mark the occasion.
9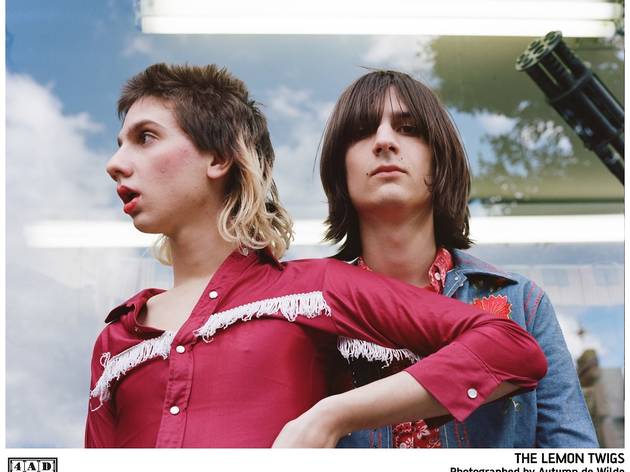 The Lemon Twigs
Friday at 1:45pm, Lake Shore stage
Instead of sitting around in their basement learning Zombies covers, Long Island brothers Brian and Michael D'Addario channeled their love of '60s pop into Do Hollywood—a record that sounds as if it was put to tape just as the British Invasion was hitting its zenith. The pair even looks the part, sporting T-shirts and bell bottoms that have been hanging on thrift store racks for decades. Retro thrills are hard to come by on the decidedly modern Lolla lineup, so take 'em where you can get 'em.
10
Sampha
Sunday at 6:30pm, Pepsi stage
Singer and producer Sampha has long been the secret vocal weapon of artists like Drake, Kanye and Solange, but his debut LP, Process, finds its own musical identity. Demonstrating that he can provide more than hooks and harmonies, Sampha showcases his formidable pipes throughout a collection of glitchy electronic R&B songs—his days of being relegated to a featured artist are probably numbered.
11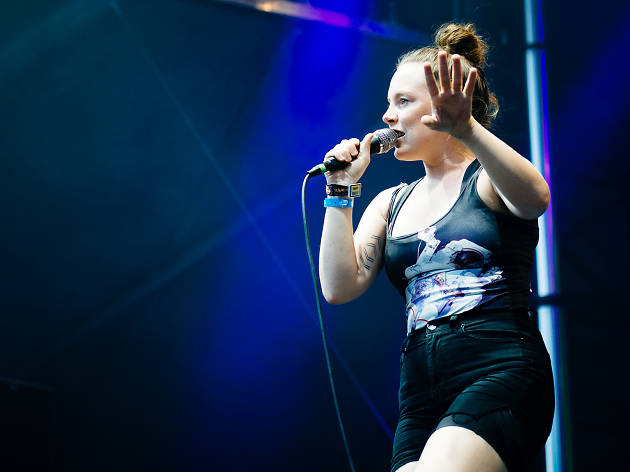 Sylvan Esso
Saturday at 7:45pm, Pepsi stage
Don't underestimate this DJ and singer duo. Like the EDM stars that command Perry's stage, Sylvan Esso just needs some enthusiasm and electro-pop beats to get the crowds dancing. Singer Amelia Meath and producer Nick Sanborn present a more grounded take on the genre that doesn't rely on gigantic LED screens or flashy pyrotechnics, proving that all you really need is a laptop and some great vocals.
12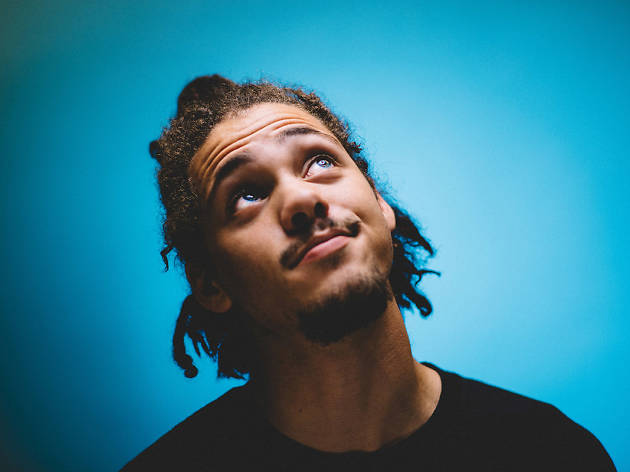 Kweku Collins
Thursday at noon, Pepsi stage
When 20-year-old Evanston rapper Kweku Collins dropped his first EP two years, his voice and perspective already seemed fully formed. His latest EP, Grey, for local label Closed Sessions is equally self-assured, showcasing his lyrical agility across a collection of woozy, synth-driven arrangements. Here's hoping that his slowed-down, melancholy cover of the Yeah Yeah Yeah's "Maps" makes it onto his setlist.
13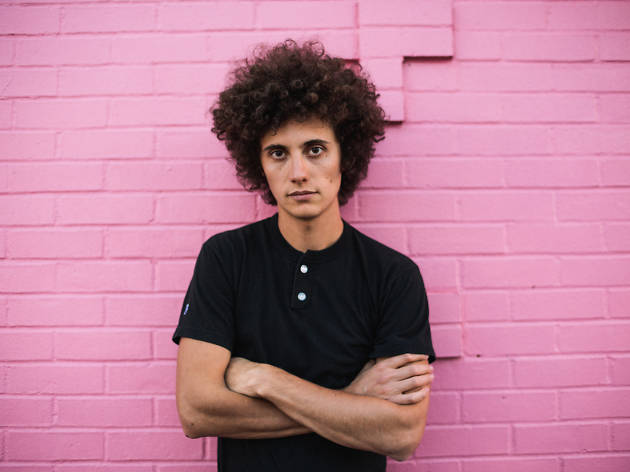 Ron Gallo
Saturday at 2:10pm, BMI stage
Though he resides in Nashville, there's precious little twang to be heard amid the thrashing garage rock chords of Ron Gallo's debut, Heavy Meta. The curly-haired singer-songwriter embraces punk rock fuzz, glam rock riffs and a cynical, self-conscious swagger that shines through on tracks like "The Punks are all Domesticated."
14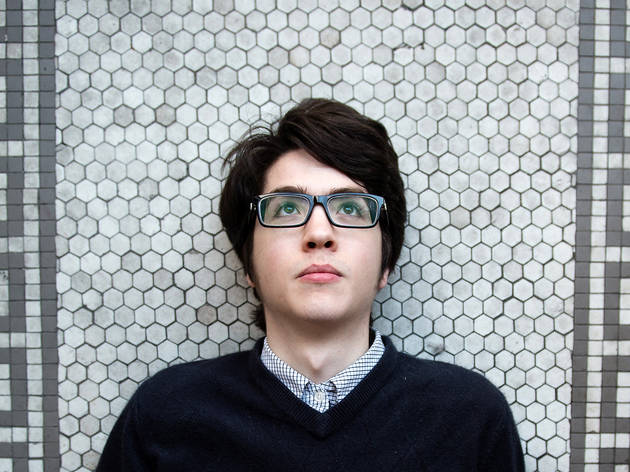 Car Seat Headrest
Sunday at 3pm, Bud Light stage
After a set at Pitchfork last summer, indie rock wunderkind Will Toledo is headed back to Chicago for a main stage set at Lolla. His expansive, witty songs already sounded mature beyond his years, so we're excited to hear what he's cooked up over the past few months (he's put out 13 albums to date—that's pretty prolific). Plus, we wouldn't mind hearing his cover of David Bowie's "Blackstar" one more time.
15
Ryan Adams
Friday at 6pm, Tito's Handmade Vodka stage
After tackling a song-by-song cover of Taylor Swift's 1989, alt-country singer-songwriter Ryan Adams once again explores his own heartbreak on Prisoner. Of course, Adams has made a career out of airing his discontent through his music, so you can't expect his Lolla debut to include decidedly gut-wrenching tunes from his entire catalog. And, yes, that probably includes his twangy take on Swift's "Bad Blood."