After a year as tough as the one we just lived through, the arrival of 2021 offers some glimmers of hope. And while we're not out of the woods yet when it comes to the pandemic that's still wreaking havoc across the globe, there are some genuinely exciting things for (masked and socially-distanced) Chicagoans to look forward to in the coming months. Here's a look at some of the biggest arrivals, openings and other happenings that are scheduled to take place in Chicago this year—mark your calendars and let's hope for the best!
1. The high-tech 'Immersive Van Gogh' exhibition arrives
Assuming that museums are able to reopen their doors in the coming months, the biggest exhibit of the year (that we know of!) will be wowing guests this February. "Immersive Van Gogh" comes from the Italian creative team that worked on the "Atelier des Lumières" exhibitions in Paris, using projectors to cover the walls of a gallery with animated versions of the Dutch painter's most famous works. The Chicago version of the exhibit is taking over the 35-foot walls inside the Germania Club Building in Old Town—and it's only the first in a line of high-tech shows that will be hosted in the space.
2. Southwest begins flying out of O'Hare
Midway has long been the only Chicago airport where you can catch a flight on Southwest Airlines, but that's all about to change. On February 14, the low-cost airline will begin offering nonstop flights from O'Hare International Airport for the first time, with routes to Nashville, Baltimore, Dallas, Denver and Phoenix. Sure, you may be wary of getting on a plane right now, but once the majority of the population is vaccinated and we can all start planning vacations again, Chicago-based Southwest devotees will likely be glad to have options.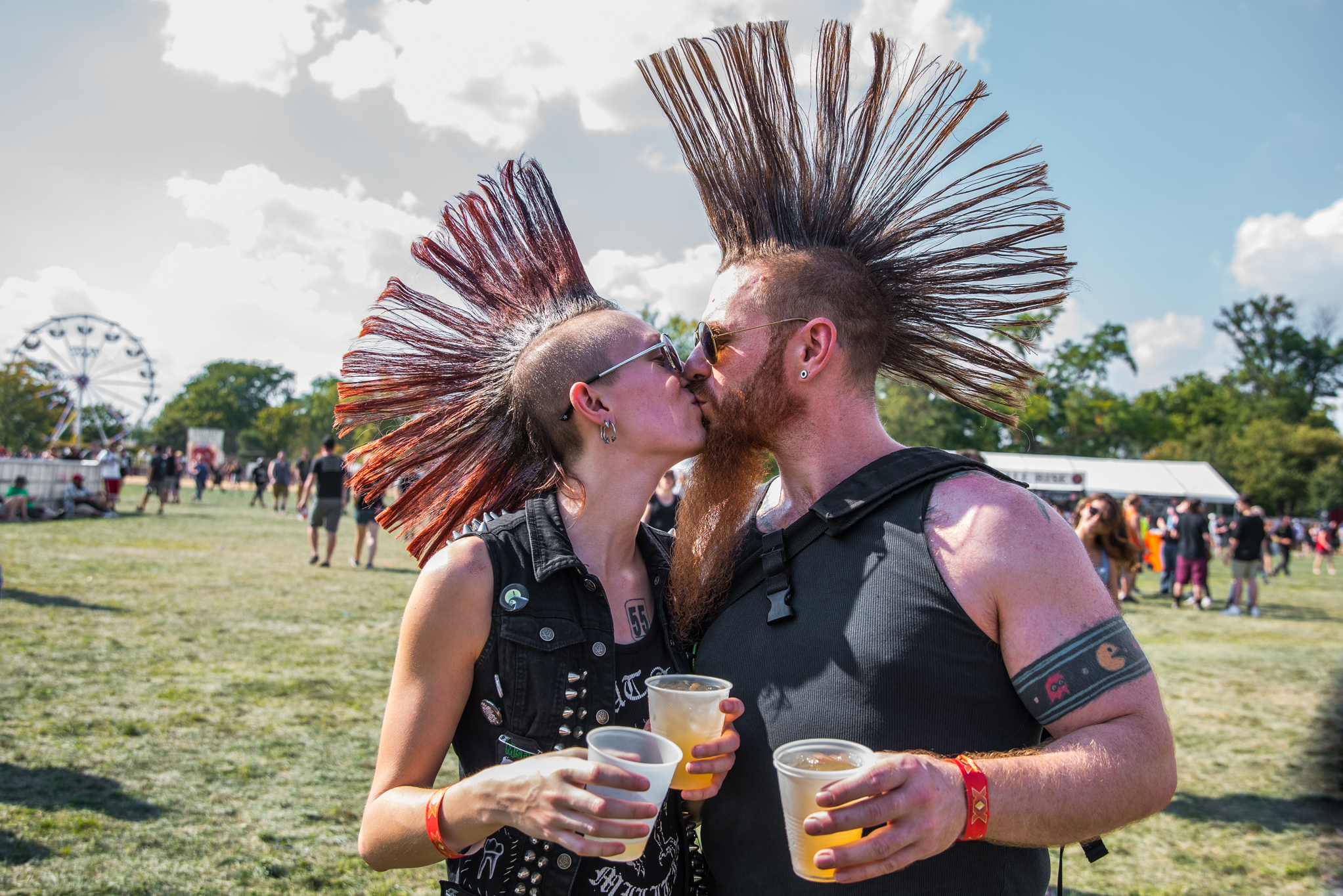 3. Riot Fest returns (we hope!)
When the 2020 edition of Riot Fest was canceled, organizers did something a bit out of character for an event that isn't always forthcoming with information: They released the 2021 Riot Fest lineup months ahead of schedule. There's a lot that would need to happen between now and the dates of Riot Fest's return (September 16–19, 2021) if we expect to gather in Douglass Park, including widespread vaccine availability, the revival of the live music industry and a green light from the city to hold a large outdoor music festival. But *if* Riot Fest happens in 2021, it'll host the long-awaited reunion of emo-rockers My Chemical Romance alongside headlining sets from local alt-rock heroes Smashing Pumpkins and hip-hop duo Run the Jewels. Keep your jean jacket handy and your fingers crossed.
4. The Obama Portraits are coming to town
In early 2020, we learned that the Smithsonian portraits of former President Barack Obama and First Lady Michelle Obama—by artists Kehinde Wiley and Amy Sherald, respectively—would go on display at the Art Institute in 2021. The show is currently scheduled to open on June 8, marking the first stop on a nationwide tour that will take the paintings to Brooklyn, Los Angeles, Atlanta and Houston. We're sure that a lot of Chicagoans are going to want a look at the colorful portraits, so we're hopeful that the Art Institute will be able to safely welcome the crowds by June.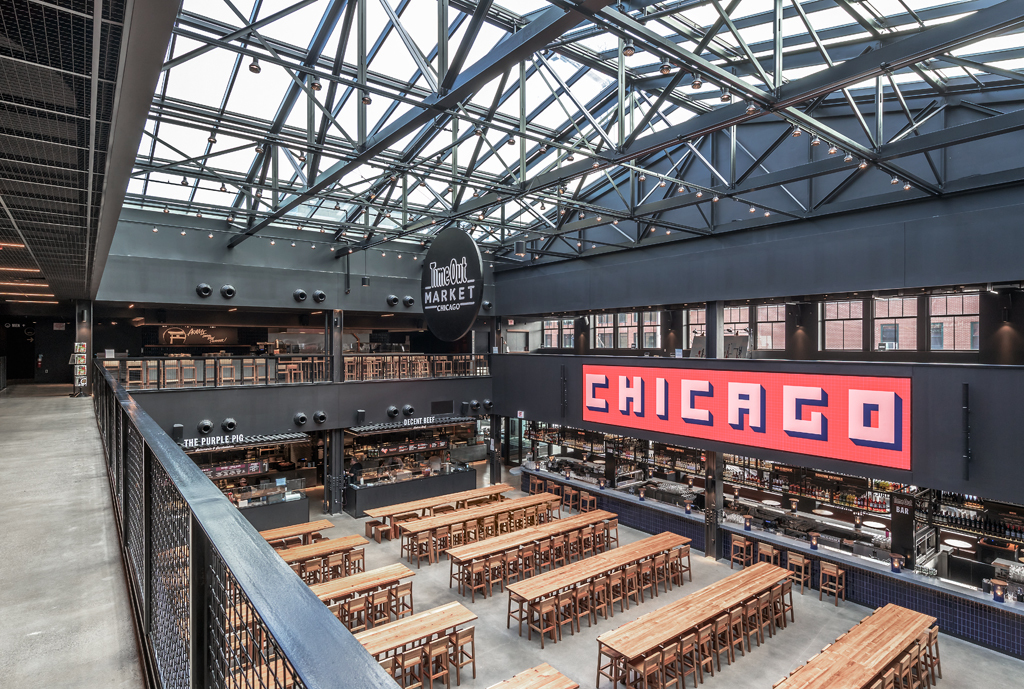 5. Time Out Market Chicago reopens
Back in October, we announced that Time Out Market would go into hibernation for the winter in an effort to keep our guests, employees and chefs safe. We're hopeful that in the new year, indoor dining will resume and it will be safe to gather once again. When the time comes, you better believe that we'll fling open the doors and welcome you back with plenty of amazing food and cocktails. Here's hoping it happens in time to enjoy alfresco season from Tony's Rooftop Bar.
6. Marvel heroes come to the Museum of Science and Industry
Iron Man, Thor, Black Widow and the rest of the Avengers should have touched down in the Museum of Science and Industry in October, when the "Marvel: Universe of Super Heroes" exhibit was originally scheduled to debut. The collection of more than 300 pieces of memorabilia sourced from Marvel movies and comic book artists is still coming to Hyde Park—you'll be able to explore a mirrored room inspired by the trippy visuals of Doctor Strange and a recreation of Tony Stark's lab as it appeared in the Iron Man films when the exhibit opens on March 4. And just like some of your favorite heroes, you'll likely need to wear a mask when you visit.
7. Blue Bottle makes its Chicago debut
Caffeine fiends, this one's for you. Come mid-2021, bespoke California-based roaster Blue Bottle will open its first Chicago location at 313 W Wolf Point Plaza in River North. Situated inside luxury apartment complex Wolf Point East, the coffee shop will offer several enticing perks, including direct access to a section of the Chicago Riverwalk. The menu is made up of seasonal coffees, pour-overs, espresso drinks and sweet and savory pastries. And get this: It's reportedly just one of the brand's first outposts in Chicago, so stay tuned for more locations in the coming years.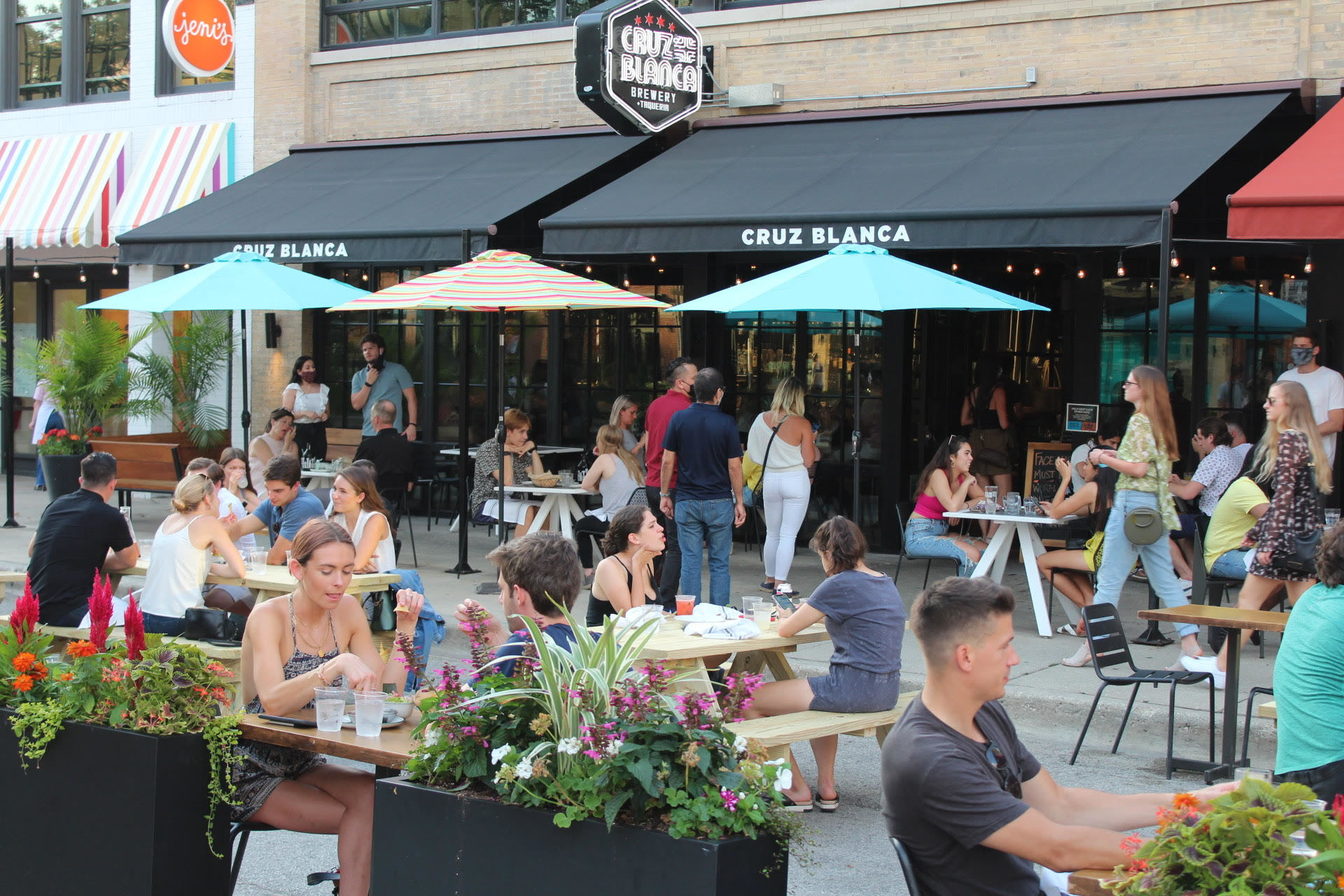 8. Another summer of outdoor dining
Sure, sidewalk patios and rooftop bars have always been an important part of summer in Chicago, but in 2020, they took on new importance. The city shut down stretches of roadway to make room for alfresco dining, and the hospitality industry got creative with igloos, yurts and greenhouses. Even as the vaccine becomes widely available and our cities start to emerge from lockdown, we feel confident that outdoor dining will once again be a critical outlet for Chicago restaurants and bars come summer 2021—especially as diners cautiously wade back into normal life. We'll be first in line to grab a seat and a boozy slushie when the time comes.
9. Juneteenth will be recognized as a government holiday in Cook County
In response to the tragic killings of Black Americans at the hands of police in 2020, many businesses decided to recognize Juneteenth (a.k.a. Emancipation Day or Jubilee Day) as a paid holiday—now Cook County will follow suit in 2021. Celebrated on June 19 in remembrance of the official end of slavery in Texas in 1865 (one of the final states where President Abraham Lincoln's Emancipation Proclamation was not being enforced), Juneteenth will join Martin Luther King's Birthday, Independence Day and Casimir Pulaski Day as an official paid holiday for county government employees. While Chicago's City Hall will remain open when the county observes Juneteenth on June 18, there's a chance that the county's declaration could result in an extra day off for some Chicago workplaces. If you're lucky enough to get an additional holiday this year, remember to take some time to learn about the history and significance of Juneteenth and support some local Black-owned businesses while you're at it.
10. The vaccine will be available to everyday Chicagoans
Thus far, the rollout of the vaccine in Chicago (and the rest of the United States) has been moving slower than expected. The city is currently administering doses to the city's 400,000 frontline healthcare workers and will then prioritize residents and staff at long-term care facilities, workers in essential and critical industries, people with certain underlying conditions and those who are 65 or older. The average Chicagoan will likely have to wait a bit longer for the chance to receive the vaccine, but there's light at the end of the tunnel: According to the city, "all adults should be able to get vaccinated later in 2021." Of course, we don't expect life to return to normal immediately (you'll probably be wearing a mask for much of 2021), but we're hopeful that widespread adoption of the vaccine could bring positive changes to everyday life.
A previous version of this article listed the opening of the Damen Green Line station, but we've since learned that the CTA station is not longer on-track to be completed in 2021.
Most popular on Time Out
- 11 dumb questions people from Chicago get asked all the time
- The high-tech 'Immersive Van Gogh' exhibition is coming to Chicago
- Things to do in January in Chicago
- Hit the slopes at the best snowboarding and skiing resorts near Chicago
- 18 outrageous ways Chicagoans prepare for winter