Chicago's forecast is noticeably chillier this week, as daytime temps dip into the 50s. Local restaurants and bars are bracing for what's to come: The winter season in the Midwest is already cruel on bottom lines, but in the midst of a global pandemic, restaurant owners are also grappling with reduced indoor capacity and stringent guidelines designed to keep guests safe.
With city officials encouraging restaurants and bars to stretch outdoor dining setups into the winter months, a village of igloos and greenhouses has cropped up in the West Loop. It's a partnership between West Central Association, the Illinois Restaurant Association and Stella Artois to offer a "outdoor dining solution to Chicago restaurants allowing customers to dine together, safely apart," according to a press release.
Opening to the public on Friday, October 16, the outdoor area includes Fulton Market favorites Beatrix, the Publican, Kuma's Corner, Duck Duck Goat and Gus's World Famous Fried Chicken. The temporary plastic structures surround a vibrant chalk street mural designed by Los Angeles-based artist Shepard Fairey's Studio One.
Ready to book an igloo or greenhouse for the evening? You'll need to make a reservation through the restaurant you'd like to dine at—so be sure to call ahead and pack a blanket! Take a look around Dining Together, Apart below.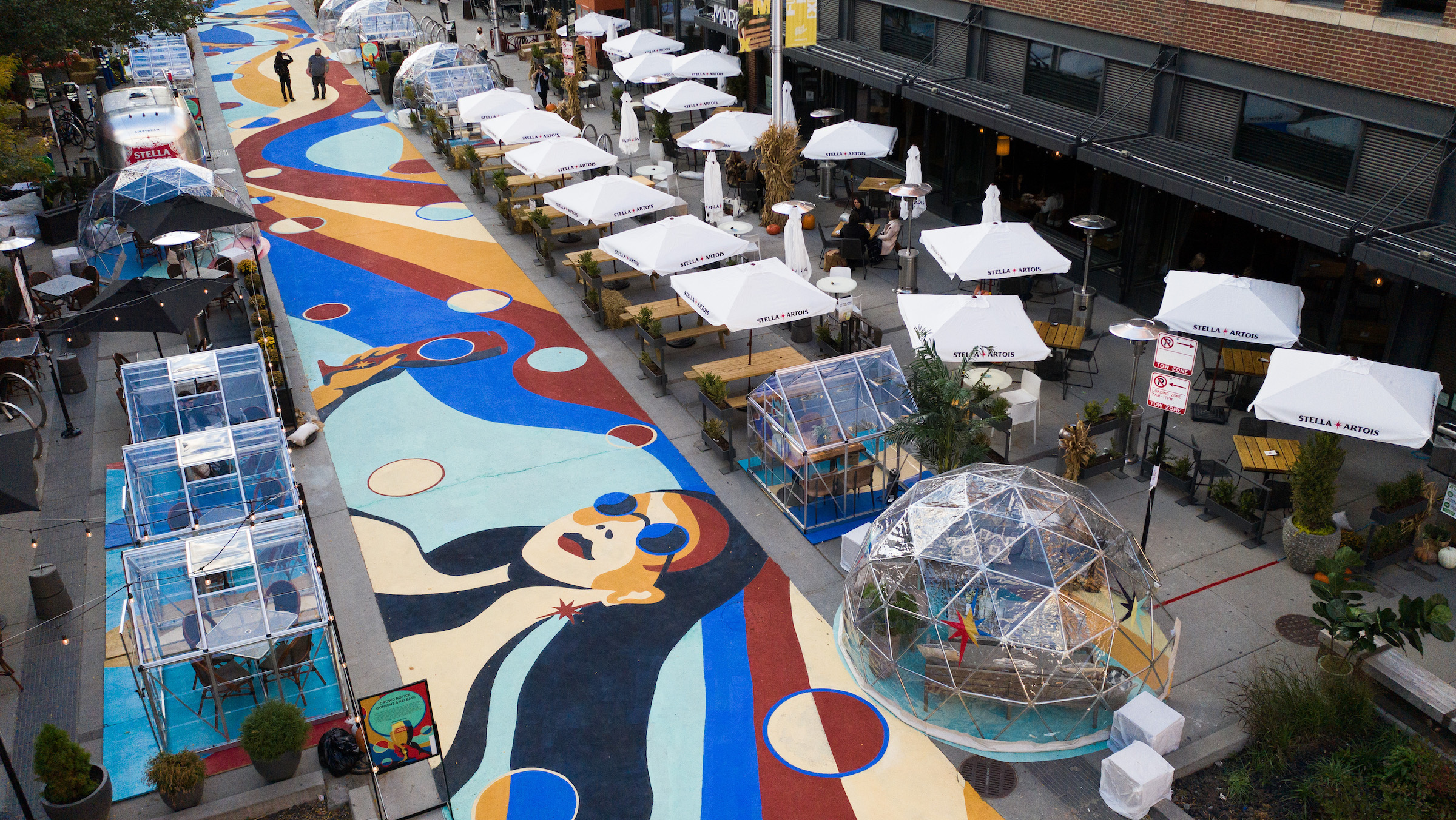 Most popular on Time Out
- A glittering tunnel of lights will illuminate the Chicago Botanic Garden this winter
- Here's where to find apple picking near Chicago
- 5 neighborhoods you should visit during Open House Chicago 2020
- The 13 best breakfast restaurants in Chicago
- A three-step guide to voting by mail in Chicago