Last week, Governor J.B. Pritzker announced the extension of the Illinois "stay-at-home" order through May 30, easing restrictions on some businesses and introducing a new requirement for state residents: the use of face coverings in public spaces. When it goes into effect on May 1, face coverings will become a more common sight in Chicago (and throughout the state) when you leave your home to go grocery shopping, pick up takeout or get some exercise in a public park.
While Gov. Pritzker has recommended the use of face coverings since April 3, the updated "stay-at-home" order offers some clarity on when and how they should be used, though there are still some questions that we've been hearing repeatedly. We examined the details included in Gov. Pritzker's latest order, documents posted on the state's and city's websites as well as public comments made by the Governor and Mayor Lori Lightfoot to answer some of your most pressing questions.
1. How is Illinois enforcing the face-covering requirement?
Generally, officials have expressed hope that residents will wear face coverings and self-enforce, without the need for intervention by law enforcement. In a press conference, Mayor Lightfoot reassured folks that, "We're not gonna ticket and arrest people because they don't have face coverings." However, Gov. Pritzker stated in a more recent press conference that the requirement is enforceable, saying "The police do have the ability to impose that with people. Not just the ability to remind them, but if they refuse and repeatedly refuse, there is the ability by the police officer to charge them with reckless conduct and take them into custody." While it seems unlikely that anyone would receive anything more than a reminder from police merely because they're walking down the street without a face covering, it's important to know that police have the power to enforce this order (though it doesn't seem as if they're being encouraged to use it frequently).
2. Does everyone need to wear a face covering?
According to the order issued by Gov. Pritzker, "Any individual who is over age two and able to medically tolerate a face covering (a mask or cloth face-covering) is required to cover their nose and mouth when in a public place and unable to maintain a six-foot social distance." In other words, newborns aren't required to wear face coverings and neither are folks who might have trouble breathing with their nose and mouth covered.
3. Are there circumstances in which it's okay to not wear a face covering?
The Illinois guidelines require a face covering in any public place where someone is "unable to maintain a six-foot social distance" as well as "public indoor spaces such as stores." If you're going somewhere where you won't come within six-feet of other people (or are easily able to avoid others), then going out without a face covering would technically be acceptable. Even if you're not wearing it, keeping a face covering in your proverbial (or literal) back pocket is probably a good idea.
4. Do I still need to stay six feet away from others while wearing a face covering?
Yes! According to the Centers for Disease Control and Prevention, "A cloth face covering is not intended to protect the wearer, but it may prevent the spread of virus from the wearer to others." The thinking behind making face coverings mandatory is that the more people who wear face coverings in public, the better chance we have of containing the spread of the virus. Even when you're wearing a face covering, you'll want to consider how to avoid contact with others, whether it's by walking in the street instead of the sidewalk to avoid another pedestrian or waiting for someone to leave an aisle at a store before walking down it.
5. Do I need to wear a face covering while jogging, biking or exercising in public?
The guidance here is a little unclear, as you ideally should be wearing a face covering when leaving your house and going to places where you may come within six feet of other people. However, wearing something over your face while exerting yourself can make it difficult to breathe, so many runners and bikers are forgoing the precaution in the name of comfort. According to Chicago Department of Public Health guidance, a face covering is not required while exercising as long as you maintain a six-foot distance from others. "People should only do exercise that enables them to keep physical distance from others," the guidance reads, offering running, biking and walking as options.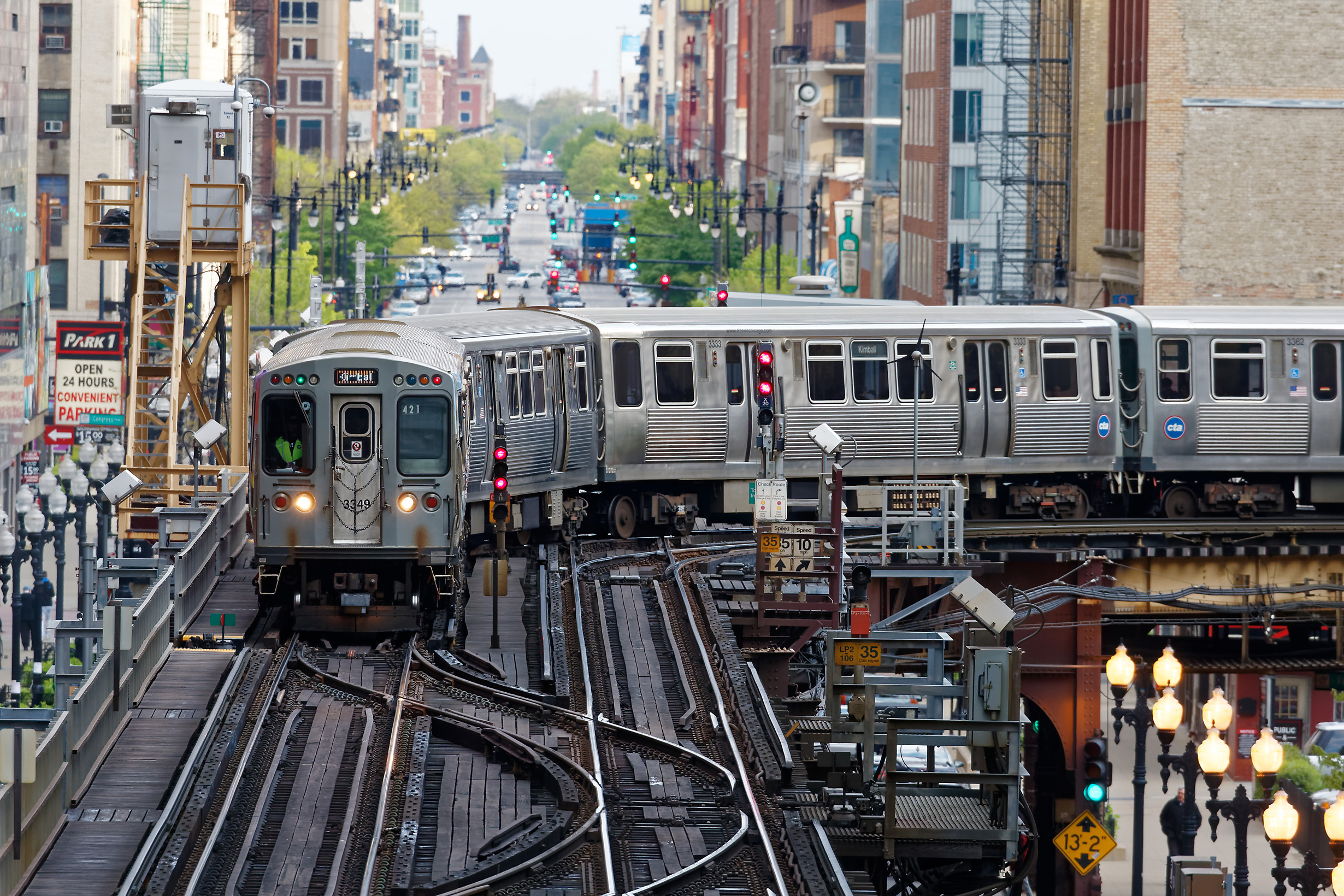 6. Do I need to wear a face covering on public transit?
Definitely. A CTA train car is only about nine feet wide and a CTA bus is just a little less than that, meaning that if you walk down the aisle and cross paths with another person, you're coming within less than six feet of them. The CTA has acknowledged the risk involved with riding buses and trains, asking passengers to board through the rear doors to reduce contact with one another (and the driver) and increasing the frequency of cleaning for its fleet of buses and trains. Do your part to keep others on your bus or train safe by wearing a face covering.
7. What about when I take an Uber or Lyft?
Yes. Unless you're hailing a stretch limo, there's a pretty good chance that you're going to be less than six feet away from your driver. Both Uber and Lyft are providing face masks for their drivers (though many have yet to receive them) and are recommending that passengers wear a face covering if they're taking a ride. Both companies have discontinued shared rides, meaning that you'll be the only one in the back seat if you hail a car—wearing a face covering will keep you and your driver that much safer.
8. Can grocery stores and other businesses refuse entry to people without face coverings?
Yes, any business can refuse entry to let an individual without a face covering—the Illinois order requires face coverings in "public indoor spaces such as stores." During a recent press conference, Gov. Pritzker compared the situation to a patron trying to enter a restaurant without wearing shoes: "People who run restaurants have been able to tell people who are walking barefoot in their restaurants they're not allowed to be there. It's perfectly acceptable to tell people you're not allowed in if you're not wearing a face mask."
9. Are employees at businesses required to wear a face covering while working?
Yes, and those businesses should be providing face coverings for their employees. The latest Illinois order mandates that employees "must wear a face covering when they may come within six feet of another employee or a customer." The order also asks stores to "set up store aisles to be one-way where practicable to maximize spacing between customers and identify the one-way aisles with conspicuous signage and/or floor markings."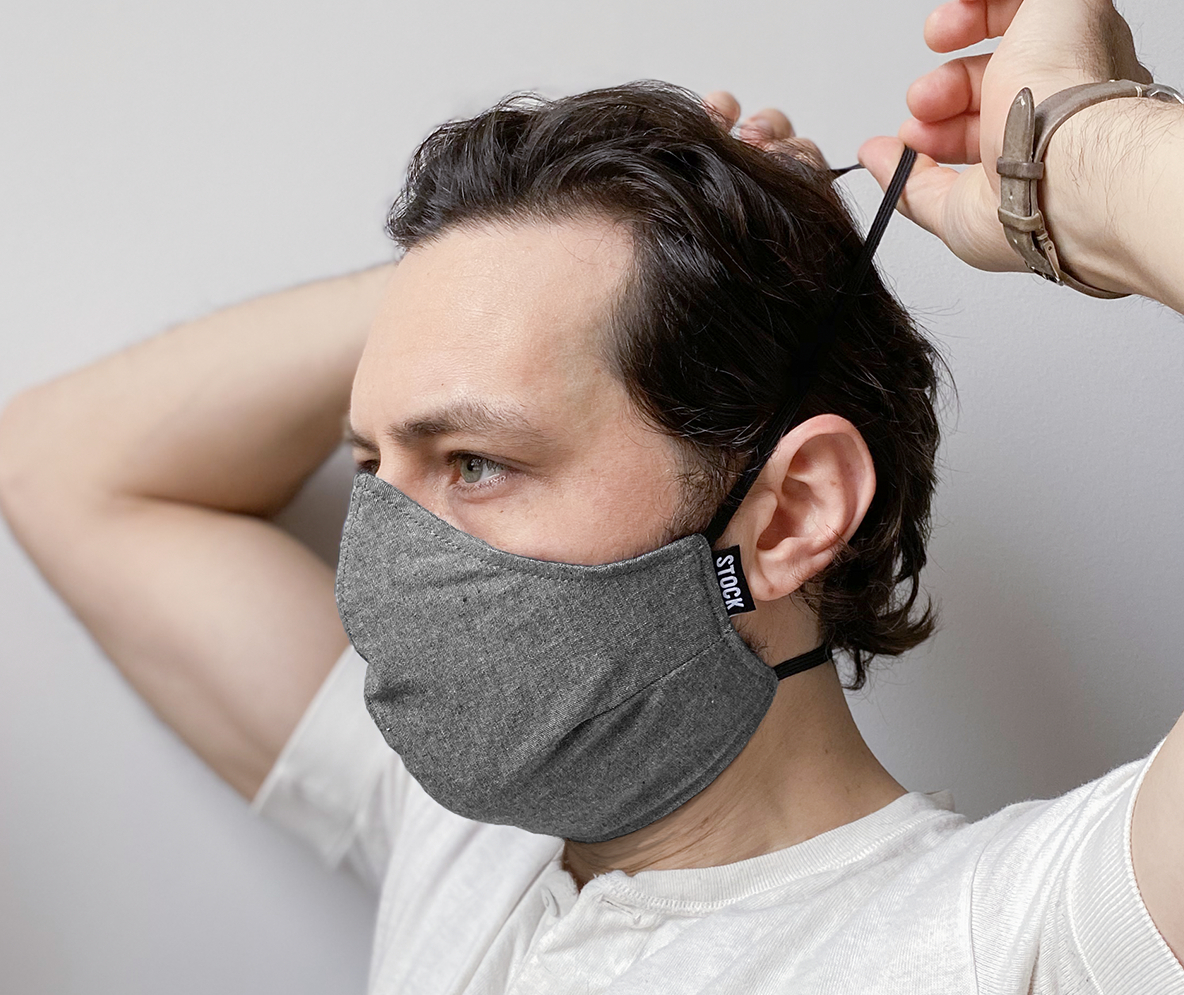 10. Do I have to buy a face covering?
Nope. The CDC hosts a handy guide to creating DIY face masks, and most of them will only eat up a little bit of your free time. Want something a bit more professional? We've compiled a list of local businesses that are selling face masks. Plus, the City of Chicago and various community leaders are giving away free masks to make sure that those who need them have access to them—keep an eye on social media to find more details.
11. Should I try to purchase N95 masks or medical-grade surgical masks?
Please don't. N95 respirators and medical-grade surgical masks should be reserved for healthcare workers, first responders and essential workers who need the protection in order to safely do their jobs (if you happen to be sitting on a stockpile, consider donating it to a hospital). CDC guidance dictates that a reusable cloth mask that uses multiple layers of fabric and fits snuggly against the sides of the face offers sufficient protection to individuals who venture out into public.
Most popular on Time Out
- How to buy face masks from local Chicago businesses
- Brownies were invented in Chicago, and now you can whip up the original recipe at home
- Spring Awakening Music Festival has canceled its 2020 return to Chicago
- The Shedd Aquarium's live cam is equal parts relaxing and mesmerizing
- Pretend you're on the Millennium Park lawn by streaming these archived summer concerts