Can't wait for spring in Chicago to arrive? We're right there with you. At some point in February (and sometimes as soon as January), many Chicagoans start pining for weather that's warm enough to encourage us to leave out apartments and spend some time outdoors. We're not asking for 80-degree Chicago beach weather—though, at this point we wouldn't mind it!—just something that suggests that spring is around the corner. Thankfully, there are some telltale signs that winter is on its way out...
CTA platform heaters will be turned off soon
According to the signs posted on CTA platforms throughout the city, Chicagoans have the privilege of getting as cozy as a rotisserie chicken roasting under heat lamps from November 1 through March 31 each year. You may miss the warmth during an April snowstorm, but at least the dwindling days of getting toasty on the train platform mean that warm weather will soon arrive.
Your inbox is filled with Cubs and White Sox ticket package offers
Nevermind the fact that MLB players are currently locked out from team facilities as the players' union negotiates a new collective bargaining agreement with owners. If you bought tickets to a Cubs or Sox game at any point during the past two decades, you're already getting offers for ticket packages (or, at the very least, single-game tickets) for the upcoming baseball season. And they're probably not going to stop anytime soon—unless you unsubscribe.
You're noticing piles of dog crap that have been covered in snow for weeks
When the ice and slush finally begins to melt, you find out exactly how lazy your dog-owning neighbors have gotten throughout the winter. Hopefully they'll get their act together in the spring.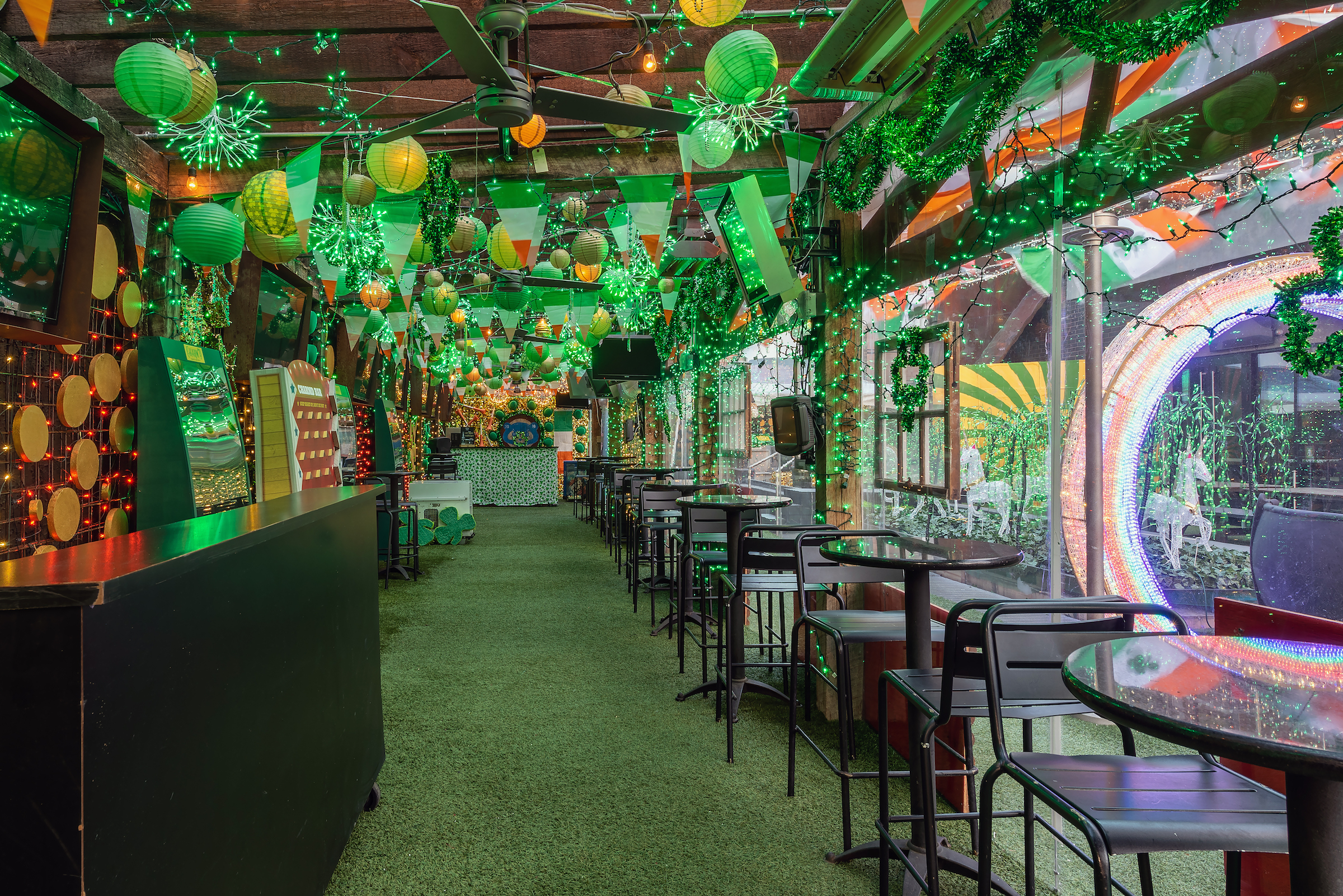 Pop-up St. Patrick's Day bars are returning to Wrigleyville
The shamrocks and strings of lights hanging outside of Wrigleyville bar windows are like tiny green buds sprouting on trees. They bear the promise of warmer temperatures, beer combined with food coloring and drunken bros finding another seasonal excuse to get hammered.
You're fantasizing about an afternoon under the sun in your favorite beer garden
After resigning yourself to drinking indoors (or under a heat lamp on a patio) throughout the winter, you just want to visit your favorite beer garden again. How many days until the rooftop at Gene's Sausage Shop opens for the season?
Flower show season has arrived
Even if the blooms in your front yard are taking their time sprouting, you know that spring can't be too far away once the annual flower shows go on display. There orchids at the Chicago Botanic Garden as well as colorful shows at Garfield and Lincoln Park Conservatories that will be on display through Mother's Day. Don't forget to make a reservation!
Men of all ages are walking around in cargo shorts
Some especially hearty (and possibly frostbitten) guys don't let winter temperatures that drop well below freezing stop them from rocking their favorite pair of shorts lined with unnecessary pockets. But you're likely to witness even more bold lower leg exposure as spring draws nearer and the mercury creeps past 50 degrees.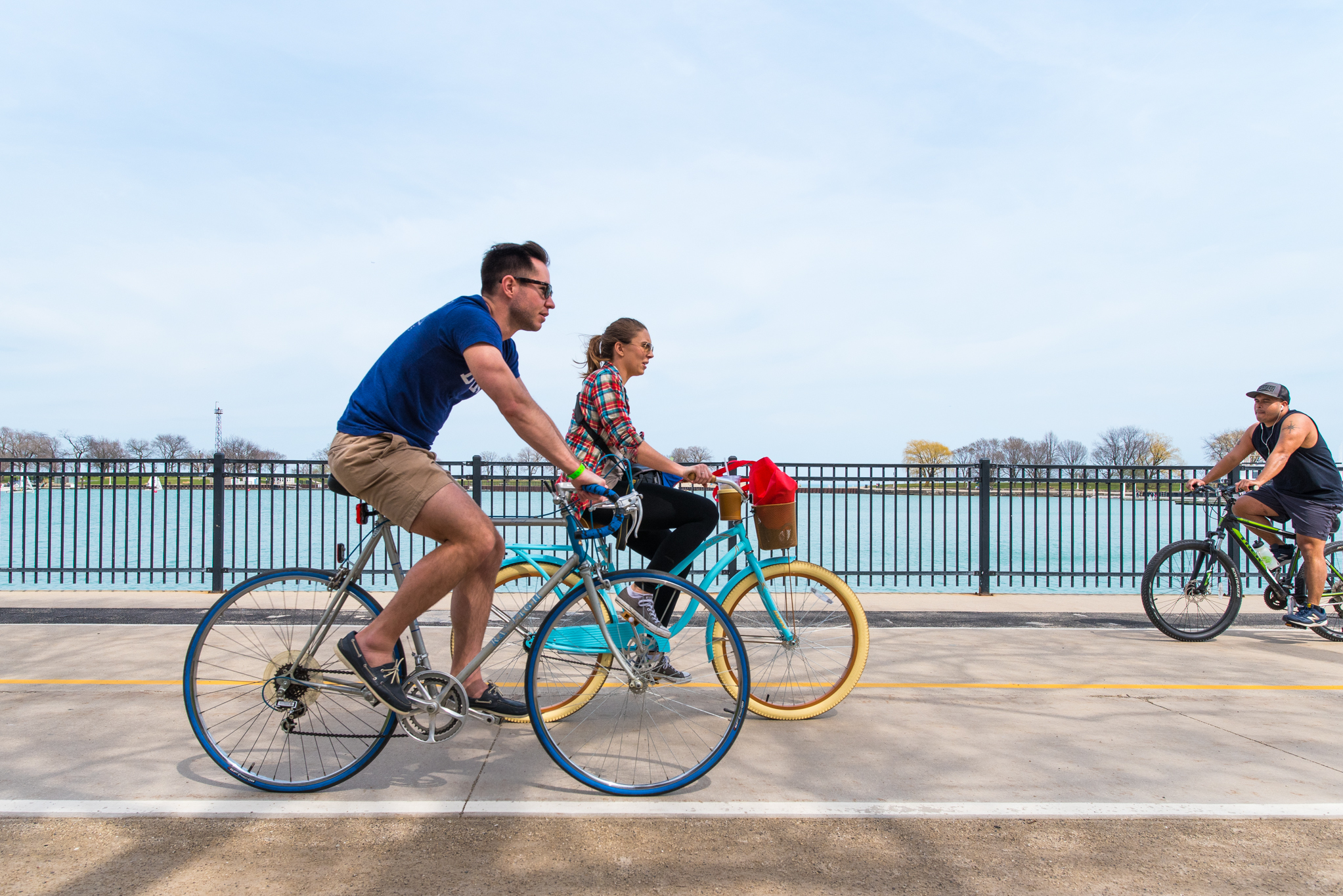 Cyclists return to the streets
We applaud the cold-weather riders that manage to navigate slushy roads on their bikes during the winter, but spring is the time when the rest of the city's cyclists begin to get back on the streets. Expect long waits at your local bike shop as everyone gets their spring tune-up and fewer options at your neighborhood Divvy dock (the new e-bikes will be an especially hot commodity). And don't forget that you'll be sharing the bike lanes with e-scooters at some point this spring.
The temperature has volleyed from 60 degrees to 30 degrees in a single week
Chicago has a fifth season called "false spring" that typically arrives during the tail-end of winter. You'll get a few days of spring- and summer-like temperatures followed by a precipitous drop. The fluctuations may be depressing, but they're usually an indicator that the seasons are beginning to shift and that "actual spring" will arrive soon.
Your Instagram feed is filled with of photos cherry blossom trees
When the cherry blossom trees in the Garden of the Phoenix and surrounding the Columbia Basin in Jackson Park begin to bloom, every self-respecting Instagram user in Chicago rushes to the area to snap photos in front of the colorful flora. Depending on how warm it gets, the bloom typically happens sometime in April of early May. Don't worry, you'll be alerted when the cherry blossoms overtake your Insta feed.
Michigan Avenue is lined with tulips
Alright, it's definitely spring in Chicago by the time the tulips in planters lining Michigan Avenue begin blooming in late April and early May. Still, it's nice to have a bright visual indication that the days of snow, sleet and ice are (probably?) behind us for another seven months.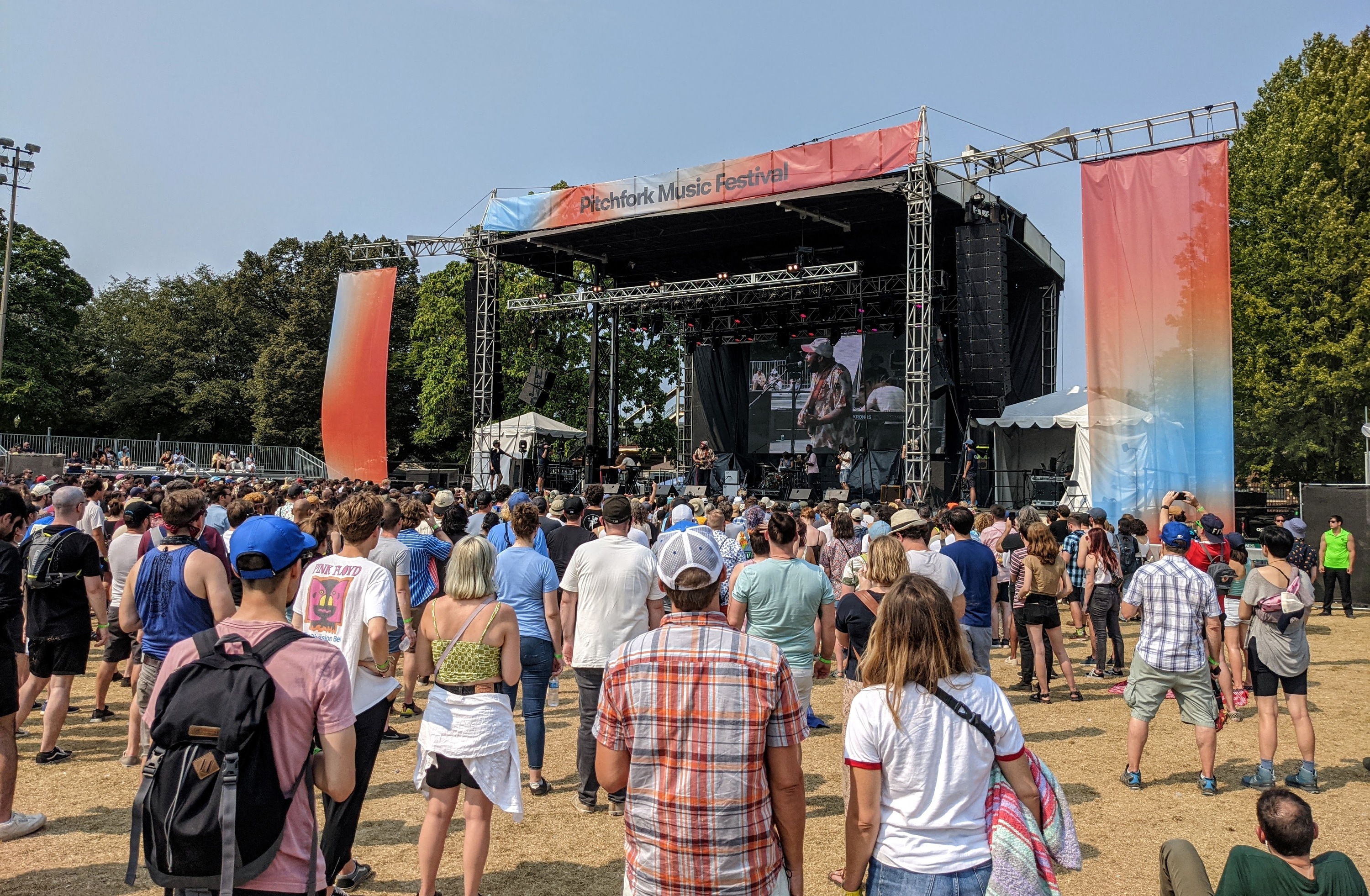 You're starting to think about summer festivals... again
You may be pondering how much long underwear you should put on for this year's sure-to-be-frigid edition of Music Frozen Dancing, but once spring rolls around, your thoughts will turn to summer festival season. Heck, the city has already announced the returns of its gigantic slate of summer programming, a new Latin reggaeton music festival has been announced for Memorial Day weekend and we've found ourselves speculating about the Lollapalooza lineup.
Bunnies are everywhere
What's the old idiom about rabbits reproducing? Once you begin spotting Chicago's huge population of cotton-tailed residents in the spring, you'll know it's true. After taking it easy throughout the winter, the city's bunnies get more visible as the weather grows warmer. It's one of the cutest signs of the changing seasons.
Everyone's in a better mood all of a sudden
It's amazing how a single 50-degree day can leave you with a more positive outlook, increased stamina and a lust for life. Why do we put ourselves through this every year?