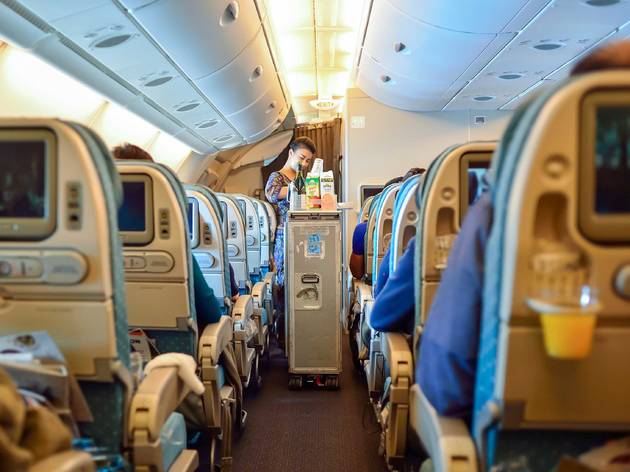 Chicago asks travelers to quarantine for 14 days if coming from states with high case numbers
The Chicago Department of Public Health issued an emergency travel order, effective on Monday, July 6.
Updated: Tuesday September 22 2020, 5:41pm
UPDATE (September 22): Beginning Friday, September 25, Wisconsin, Montana, Idaho, Minnesota and Puerto Rico will join the list of state included in the city's emergency travel order. Kentucky and Louisiana will be removed from the list.
States currently included in the emergency travel order: Alabama, Arkansas, Georgia, Idaho, Iowa, Kansas, Minnesota, Mississippi, Missouri, Montana, Nebraska, North Dakota, Oklahoma, South Carolina, South Dakota, Tennessee, Utah and Wisconsin. Puerto Rico is also included.
Traveling between states hasn't exactly been encouraged over the past few months, but the city hasn't placed any restrictions on travelers—until now. This afternoon, Chicago Department of Public Health commissioner Dr. Allison Arwady issued an emergency travel order, directing anyone entering or returning to Chicago from a state with rising case numbers to self-quarantine for 14 days. The order goes into effect just after midnight on Monday, July 6.
The order applies to states that have a case rate greater than 15 new cases per 100,000 residents, per day, over a seven-day rolling average. States could join or leave this list as rates increase or stabilize in the coming weeks, but the updated list will always be available all the city's website.
The city has given no indication as to how it will enforce this order, though it did outline the penalties for not adhering to it: Violators are subject to fines of $100–$500 per day, with a maximum fine of $7,000. Individuals exempted from this order include those traveling for medical care and parental shared custody, as well as for business travel to Chicago for essential workers.
While the order is largely symbolic without any concrete examples of ways that it will be enforced, it should serve as a reminder to those with a case of wanderlust that traveling to other states (particularly those with rising case rates) continues to be a risky proposition—not just for yourself, but for anyone you might come in contact with.
Most popular on Time Out
Share the story