In the wake of Chicago's full reopening, we're experiencing many places, pastimes and events again for the first time in more than a year. Throughout the year, Time Out Chicago editors will be chronicling their experiences returning to beloved haunts through a series we're calling Back At It. As we immerse ourselves in places and events that we once regularly frequented, we'll let you know what has changed, what's stayed the same and how you can get in on the fun.
When most other major festivals were desperately clinging to the notion of a 2020 edition last year, Riot Fest was among the first large local events to announce a delay, pushing the festivities to 2021. Though organizers announced a partial version of it's lineup an entire 14 months early, the Douglass Park fest has since endured the uncertainty of live music in the midst of a pandemic. Multiple acts (including two headliners) have canceled their 2021 tours, forcing Riot Fest to improvise on fly, adding new artists to the schedule as recently as a week before the festival.

It's clear that the extra year gave Riot Fest organizers some time to reconsider the event and get creative. For the first time ever, the festival added a fourth day, featuring a headlining set from Morrissey (accompanied by vegetarian fare). On Thursday, 32 couples tied the knot at a Riot Fest chapel within the festival, while hundreds of attendees showed off photos of their worst tattoos as part of a competition organized by Goose Island. Heck, even the event's layout got an update, shifting the Roots stage from its usual spot adjacent to the Riot Stage to a location across the field.
As usual, the Riot Fest faithful were out in force, sporting band T-shirts, patch-covered jackets and a few face masks (masking appeared to be more common than at Lollapalooza, but less common than at Pitchfork Music Festival). Like many of the festivals I've attended this summer, there seemed to be a heightened level of enthusiasm for the festival experience—all it took was a year without baked under the sun on a blanket and waiting in line for a porta-potty to make us realize how much we missed it. By the time I walked into the festival early on Sunday (full disclosure: I only made it to a single day of Riot Fest this year due to September festival fatigue), an overwhelming majority of the festival merch was sold out and a small line had already formed for the Ferris wheel.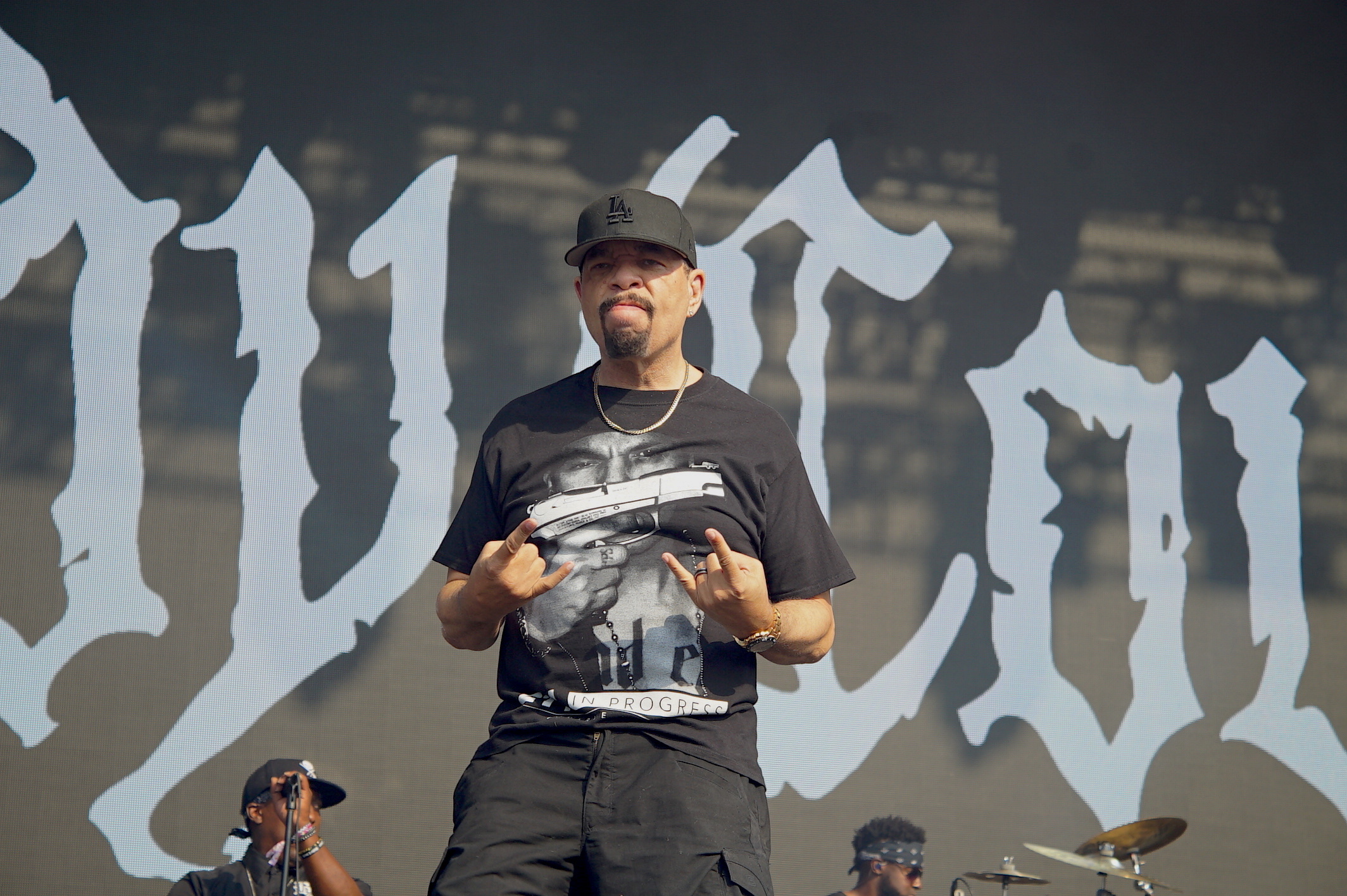 As much as attendees were clamoring for the T-shirts, corn dogs, carnival rides and the limited shaded seating that Riot Fest offers, the music was the main attraction. One thing that has always intrigued me about Riot Fest is how often it returns to an established well of acts that inevitably play the event every few years (outside of perennial performers like Andrew W.K., GWAR and Taking Back Sunday). At any other festival, seeing NOFX, Rancid or New Found Glory every couple of years might get old, but at Riot Fest, the familiar cast of returning performers is something that attendees seem to appreciate. It's a convenient place to regularly check in with the rock, punk and hip-hop acts that you may have grew up (or wish you grew up) listening to.
Though I only spent a day at Riot Fest this year, Sunday lineup was a pretty great encapsulation of what Riot Fest does best, and what sets it apart from other festivals in Chicago and beyond. I loved seeing local acts like noisy rockers Melkbelly, twangy pop-rock quartet Ratboys and dissonant post-punk outfit FACS performing performing for hometown fans and (I suspect) some curious out-of-towners. And I don't think there are many other festivals where you'd find Ice-T's heavy metal band Body Count performing on the same stage where art-rocker Devo would don red energy dome hats just an hour later (the novelty was no lost on Ice-T).
Aside from the obligatory COVID-19 vaccine card or negative test check at the gates and some additional hand sanitizer stations distributed throughout the festival grounds, Riot Fest looked and operated much like it did pre-pandemic. And the event's organizers are already looking forward in a way that most festivals don't—or can't. Throughout my day in Douglass Park, I saw advertisements for the 2022 edition of Riot Fest (with My Chemical Romance and the Original Misfits already confirmed as headliners), an new podcast hosted by festival founder Riot Mike and a petition to bring Swedish pop stars ABBA to an upcoming edition of the festival. The future of large-scale festivals may still feel a bit unstable, but Riot Fest's first event since the pandemic suggests that organizers and attendees are dead-set on keeping the punk rock carnival alive—with or without a rousing live rendition of "Dancing Queen."