A lifelong Avondale resident has transformed his home into a full-out Halloween haunted house—complete with a graveyard, towering inflatable ghosts and a fountain of fake blood—and he's inviting his neighbors and other Chicagoans to come by and check it out.
Rico Pineda first had the idea to craft his extravagant Halloween setup several years ago, after his grandma expressed disappointment they hadn't received many trick-or-treaters. They both wondered if people skipped the house because their decorations hadn't been eye-catching enough.
"I asked her, 'Do you want me to put up more decorations?'" Pineda says.
His grandma agreed, and Pineda spent the next two years gathering decorations from places like Target, Party City and Facebook Marketplace. Once he had amassed a suitable collection of spooky items, he spent an entire weekend in early October this year—working from 7am to 7pm each day—putting up the decorations himself, with a bit of help from one of his cousins (she handled the window decor).
Pineda shared photos of the finished results in a couple Facebook groups. He was surprised when the photos garnered more than 2,000 likes and 500 comments, full of people eager to experience a bit of Halloween fun during an otherwise dreary year. Now he estimates about 15 families visit the house on an average night. Sometimes he comes out and chats with them, inviting folks to take photos and spend time strolling through the yard.
"They walk through, take pictures," Pineda says. "They're just ecstatic."
Pineda's favorite feature of the decorations is the fountain of blood, which took some trial and error to craft—at first, he couldn't figure out how to make the effect sufficiently realistic.
"The more food coloring you add, the bloodier it looks," he explains. He's also continued to tinker with the decorations as the Halloween season has progressed, adding new gravestones and other haunting adornments.
Take a look through Pineda's Halloween setup below. If you'd like to see it in person and snag some pics, stop by 3115 W Eddy Street in Avondale, where the lights will be on from 6 to 9pm each night through the end of Halloween (barring rainy weather). And if you can't make it this year, don't worry: Pineda says he plans to keep do the whole thing over again next year.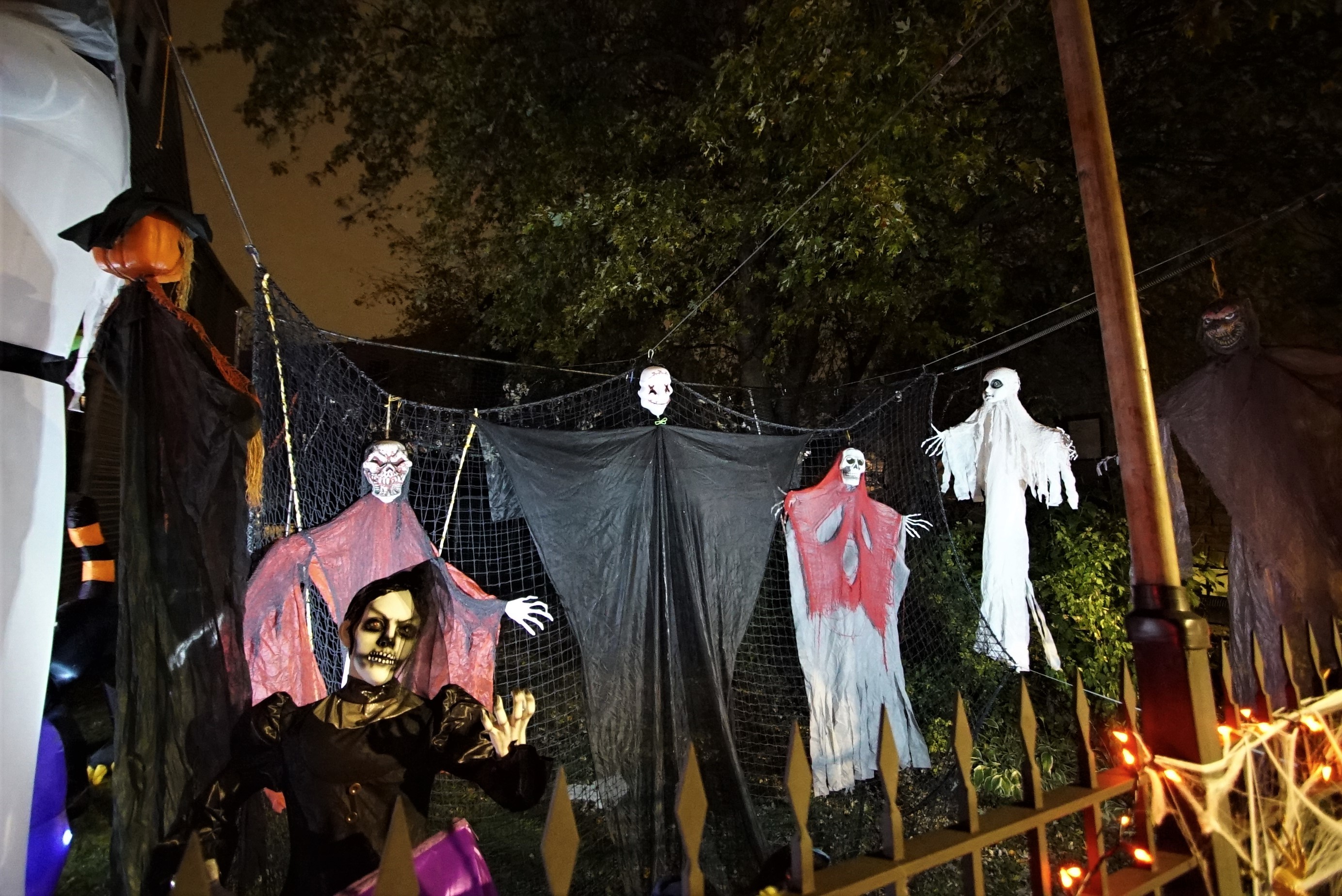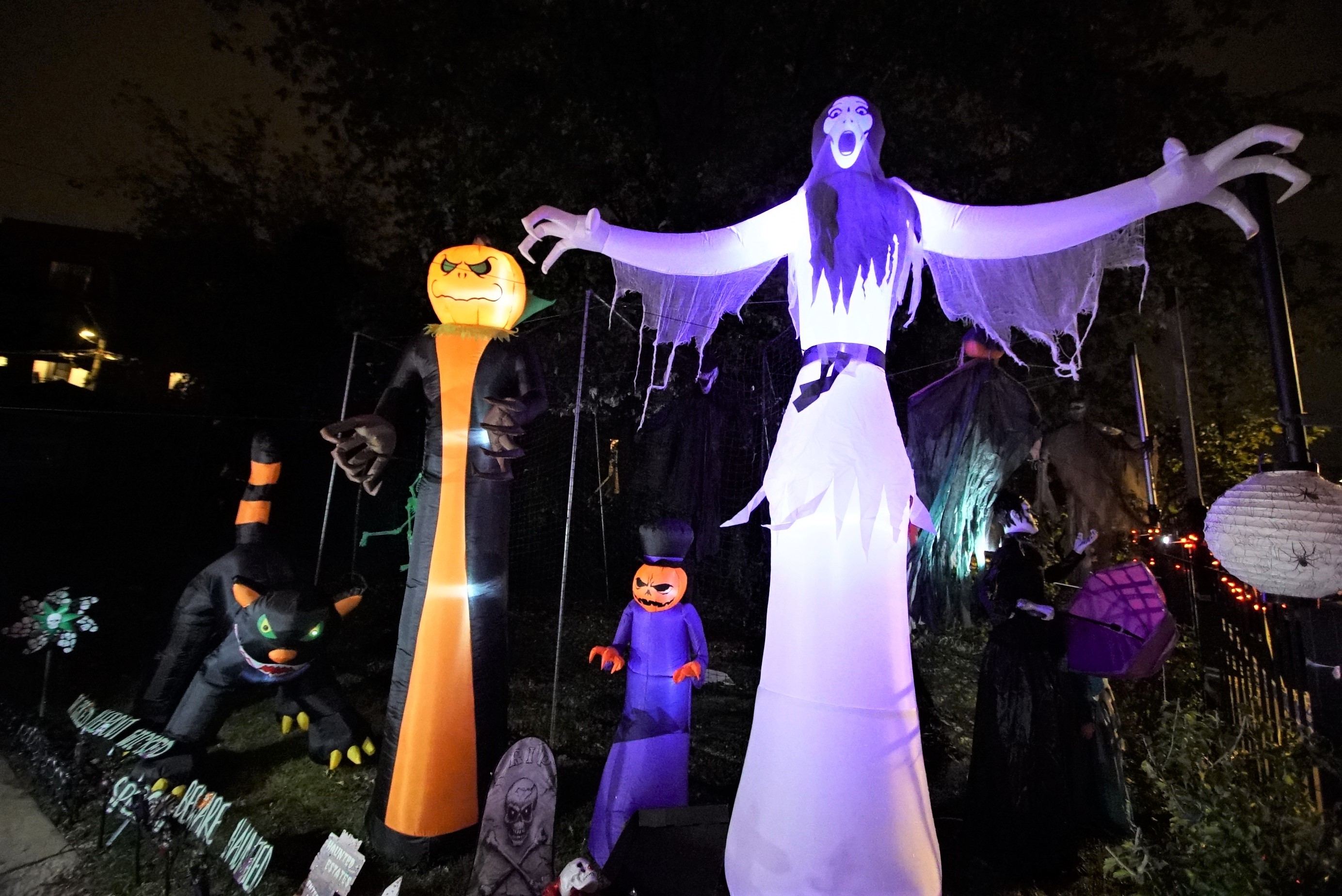 Most popular on Time Out
- A 'Hocus Pocus'-themed rooftop bar is popping up in West Town
- 5 neighborhoods you should visit during Open House Chicago 2020
- A glittering tunnel of lights will illuminate the Chicago Botanic Garden this winter
- Here's where to find apple picking near Chicago
- A village of igloos emerges in West Loop as restaurants prepare for winter