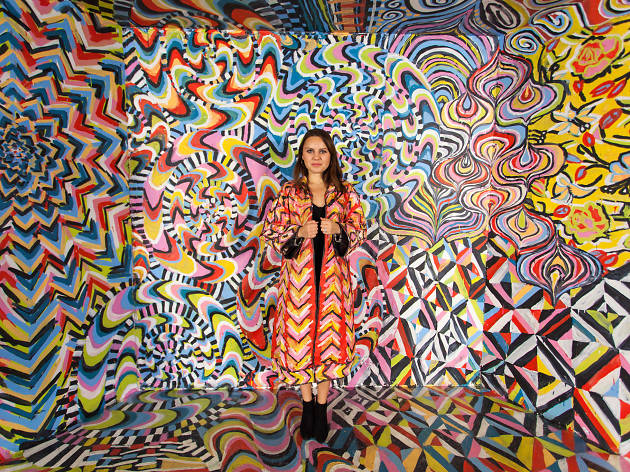 The Instagram-friendly 29Rooms exhibition is coming to Chicago
Posted: Wednesday May 30 2018, 1:08pm
Want to make your Instagram followers extremely jealous? There's no better place to show off your prowess behind a smartphone lens than at 29Rooms, a collection of 29 interactive spaces curated by Refinery29 that will be making its way to Chicago for the first time from July 26 to 29. The exhibit functions as a massive funhouse for adults, with installations like a giant typewriter that you can walk on and intricate, patterned backdrops that you can take selfies in front of. When it opens in Chicago, 29Rooms will take up residence at 1522 Hubbard Street and feature some of the most popular installations that have appeared in New York, Los Angeles and San Francisco.
The theme of the Chicago exhibition is "Turn It Into Art," celebrating the power of creativity and challenging attendees to use the 29 spaces as a source of inspiration.
Tickets for the Chicago edition of 29Rooms are on sale now, but you'll need to act fast to lock down your spot—previous editions of the exhibit in New York and Los Angeles have sold out quickly. A $39 ticket gets you three hours of access to the interactive exhibition (with a portion of proceeds donated to nonprofit partners).
Take a look at a video of all the cool stuff that 29Rooms presented while it was in Los Angeles last year.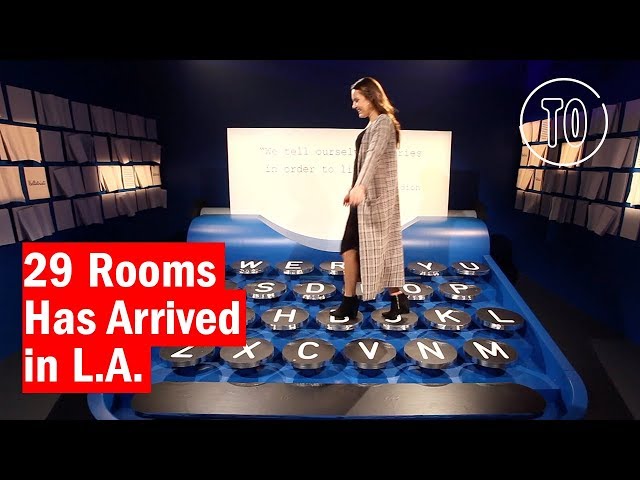 Want more? Sign up here to stay in the know.
Share the story