When you order a cup of coffee from Starbucks—or any high-end café, for that matter—how much money from that sale actually goes to the farmer who grew the beans? If you're like most casual consumers, you probably haven't entertained the question or given much thought to the roundabout process that brought the coffee from Central America to your mug here, thousands of miles away.
Elmer Fajardo and Lauren Reese are trying to change that dynamic. Earlier this year, the husband-and-wife duo formed Anticonquista Café, a farm-to-cup company with a dedicated goal of putting farmers at the forefront of the Chicago's coffee scene. To do that, they're importing beans directly from Fajardo's family farm, located on the border of Guatemala and Honduras, and roasting them here in Chicago—no big distributors or profit-driven middlemen needed.
"We're not going the typical route of how the coffee industry currently works," Reese says. "The coffee starts with Elmer's family's hands, and the coffee is received by the hands of the same family."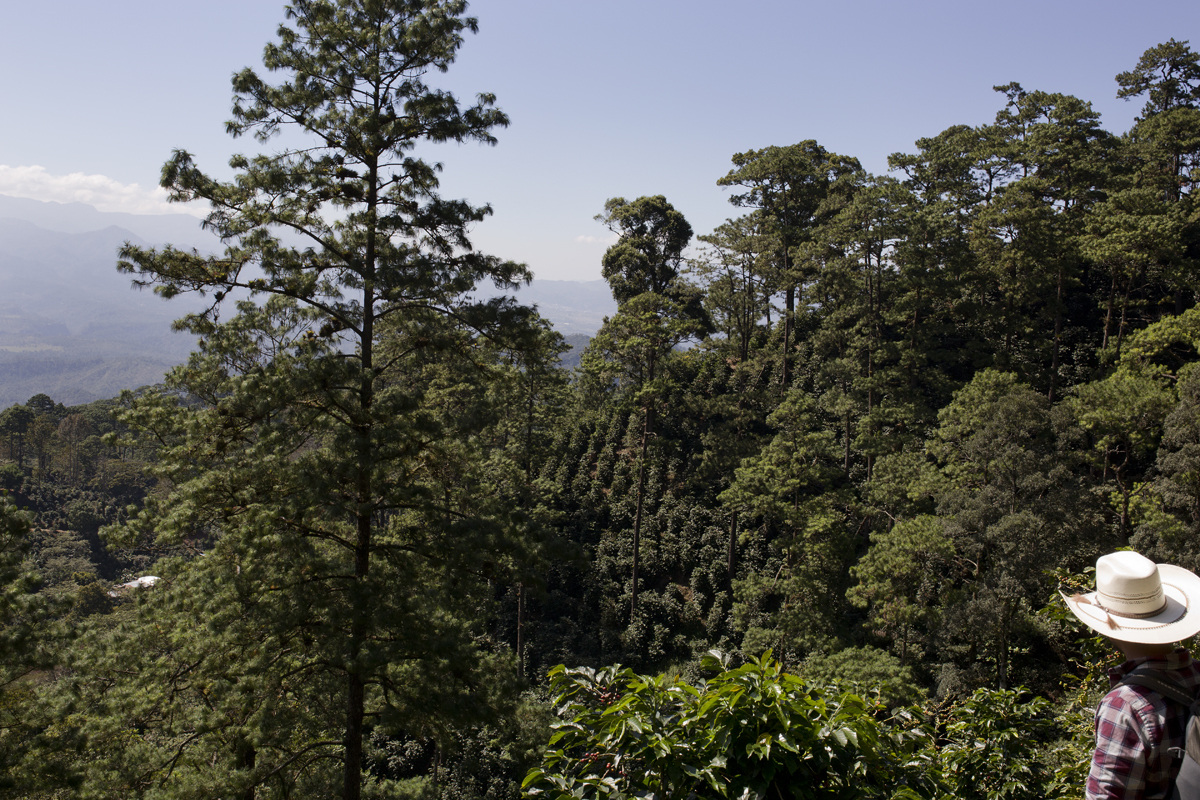 Growing up, Fajardo worked long hours at his family's coffee farm like his father and grandfather had before him. As he got older and eventually moved to Chicago, he watched his family struggle to make ends meet on the meager wages, a familiar pattern for coffee growers across the world who—despite grueling labor—sometimes make just a few cents for each cup of their product sold from big-box retailers.
"I feel so sad because I know how hard it is to work on those farms," Fajardo says. "I know that they are doing a lot of work to produce coffee and they don't receive any money."
For Reese and Fajardo, the issue came to a head when a well-intentioned rep from a local roaster (they won't disclose which one) was interested in buying coffee from the family farm, but only if the couple could manage all of the importation paperwork and pay for shipping—a massive and expensive hurdle.
I think the Latinx community gets left out of the coffee scene, if you will, in Chicago.
"We figured if we're going to do all this work to figure out the exporting and the shipping cost, then we should just be selling it ourselves," Reese says.
It hasn't been an easy road, to say the least. Reese and Fajardo initially intended to start offering coffee beans from a mobile bike cart this spring, but social distancing rules and farmers market cancelations pushed off their start date to the fall. Meanwhile, strict COVID-related restrictions and strenuous paperwork have delayed bean shipments from Guatemala. Now, with beans finally on hand at their West Town roasting site, they plan to start selling coffee for delivery, curbside pickup and—pending weather—through bike pop-up events sometime in early November.
Equally important to Anticonquista Café's farmer-driven mission is making sure their coffee reaches Chicago's Latinx communities, particularly those on the northwest side of the city. Reese spent a year researching both the international coffee supply chain and the local scene, the content of which she regularly shares on the café's Instagram page. In her research, she discovered that an overwhelming majority of the area's small roasters are white- and male-owned; what's more, coffee stands appeared less frequently in majority Latinx neighborhoods. Reese sees this as a direct manifestation of racist assumptions about the buying power of Latinx consumers.
"I think the Latinx community gets left out of the coffee scene, if you will, in Chicago," Reese said.
To help address this issue, Reese and Fajardo created their mobile coffee bike, which will allow them to offer zero-emission city delivery and—most importantly—to pop-up at farmers markets and other community events in Latinx neighborhoods. The bike even comes with an attached iPad so passersby can learn more about the farm and other production details.
Eventually, the couple aspires to set up a brick-and-mortar shop in Logan Square with a community-driven slant, aiming to offer ESL classes and immigration rights seminars for folks who live in the area. In doing so, they hope to disentangle the image of high-quality coffee cafés as a symbol of gentrification and displacement.
"Instead of a destination where people go, it will be a resource for people who exist there," Reese says.
Most popular on Time Out
- A 'Hocus Pocus'-themed rooftop bar is popping up in West Town
- 5 neighborhoods you should visit during Open House Chicago 2020
- A glittering tunnel of lights will illuminate the Chicago Botanic Garden this winter
- Here's where to find apple picking near Chicago
- A village of igloos emerges in West Loop as restaurants prepare for winter