Update: On May 23, Illinois legislators in the senate and the house passed HB2682, the bill that would legalize the sale of to-go cocktails. Gov. J.B. Pritzker must now sign off on the bill, followed by Mayor Lori Lightfoot's approval on the city level.
Sure, you've probably seen Chicago bars and restaurants selling cocktail kits, six-packs of beer and bottles of wine. But individually portioned carryout cocktails are still not permitted in the state of Illinois. It's something that the organizers behind Cocktails For Hope—including renowned bar vet Julia Momose (Kumiko)—are hoping to change in order to offer local bars a new source of revenue during the ongoing crisis.
The legalization of to-go cocktails isn't unheard of: States like New York, Washington, Pennsylvania and California have already given bars the green light to package up and sell mixed drinks. Lawmakers in New York City are even considering permanently legalizing the sale of boozy beverages to go. And while being able to sell full, unopened bottles of alcohol has certainly helped Chicago restaurants and bars, Momose says the ability to peddle individual cocktails would be much more sustainable and profitable for the hospitality industry.
Since Time Out Chicago last spoke with organizers in April, they say that things have progressed but that the state hasn't yet signed off on the temporary measure. In addition to almost 13,000 signatures on a change.org petition, the group has garnered support from more than 60 legislators as well as notable organizations like the Illinois Restaurant Association and Choose Chicago.
What's next? "We need either the legislature to pass a law allowing cocktails to go and have the governor sign it. Or we need the governor to sign an executive order allowing it for a certain time period, which can be reviewed after the time period ends," Cocktails For Hope Liquor Lawyer Sean O'Leary says. "Without one of these two actions, bars and restaurants in Illinois will die in large numbers."
Though Gov. J.B. Pritzker has acknowledged the measure when asked about it in press conferences, he's also expressed concern about how exactly the drinks would be presented to customers. "We listen to the epidemiologists and the experts about whether or not the delivery of mixed drinks—are they closed? Are they packaged-like?" Gov. Pritzker asked in a press conference on May 11. "Because that's something that matters in the process, but look, it's something that, no doubt, our team and IDPH is looking at and will look at."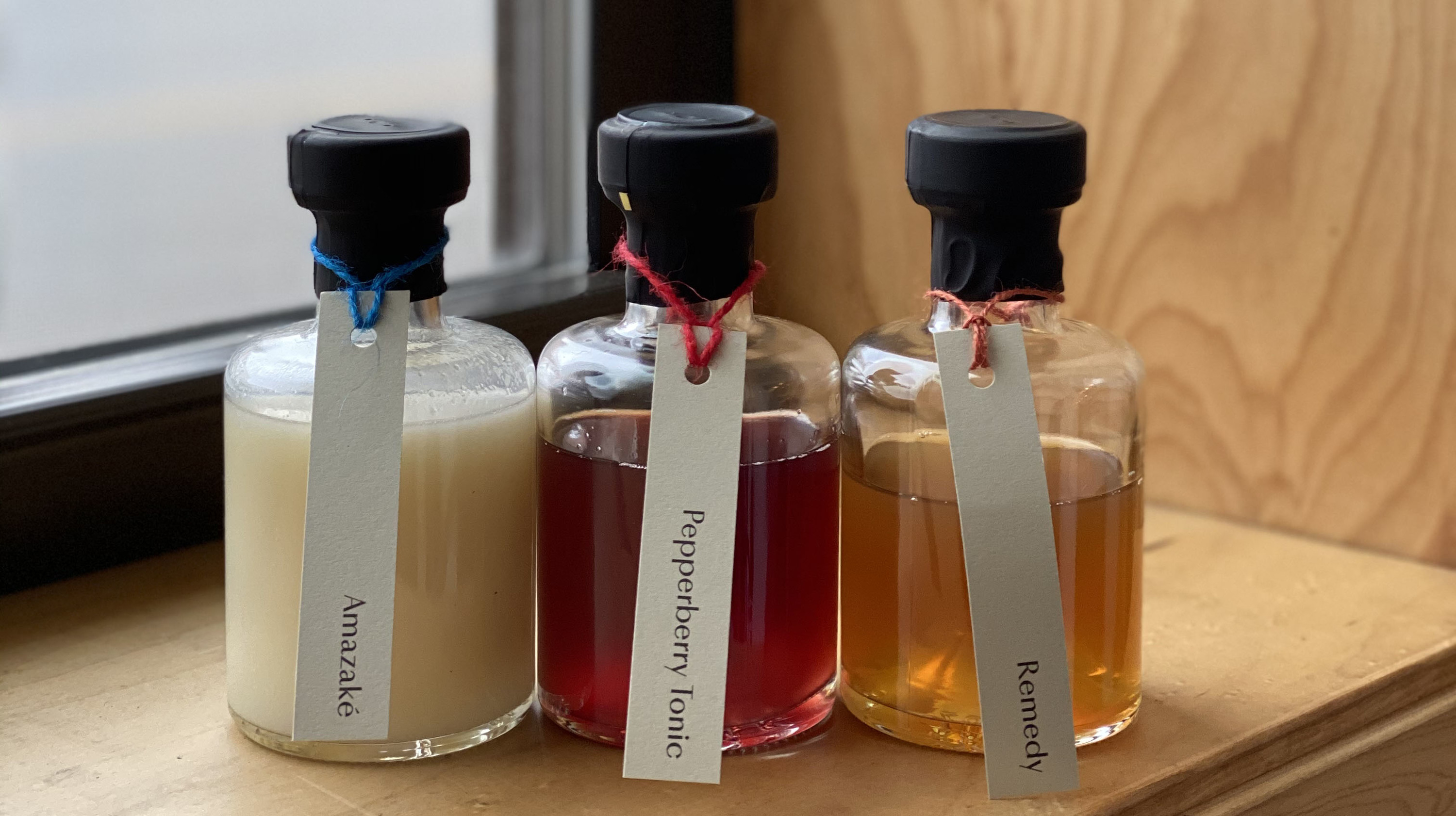 Cocktails For Hope organizers say they've already put together a meticulous plan that emphasizes safety, including properly and professionally sealing containers and placing alcoholic beverages in customers' trunks so that the drink isn't accessible to drivers. "We've combed through the executive orders and legislation of the 26 states that have allowed this to come up with what we believe is the safest, most effective legislation possible," Cocktails for Hope co-founder Ian Beacraft says. "It contains stricter safety and sanitation requirements than any other component of the liquor code, while giving the state's hospitality industry a vital revenue lifeline."
On a local level, Mayor Lori Lightfoot's latest update on Phase 3 of the city's reopening plan delivers another blow to the bar industry. While restaurants will be permitted to open outdoor dining in early June, bars will not. They're grouped in with schools, playgrounds and stadiums—all of which are not allowed to reopen in Phase 3. But even when bars are given the go-ahead to welcome in guests again, they'll likely be operating at a limited capacity of 25 to 50 percent.
Momose explains that Cocktails For Hope is not a quick fix for the struggling industry but a survival technique for the long haul. "The to-go model is our bread and butter for the foreseeable future and a safer way to do business," she says. "Allowing pre-mixed cocktails for sale for pickup and delivery would allow these establishments the much-needed funds to stay in business and to hold out until it is safe to operate fully again."
---



Time Out's Love Local campaign is supporting out-of-work hospitality professionals in Chicago. Find out how you can lend a hand to the people who make our city great.
---
- Chicago, don't get your hopes up about patio dining on May 29
- Take a look at photos of the flooding that hit the Chicago Riverwalk and Lower Wacker Drive
- When will Chicago hair salons reopen and what will it be like to get a haircut?
- These 25 Chicago restaurants just reopened for takeout and delivery
- Memorial Day weekend 2020 in Chicago