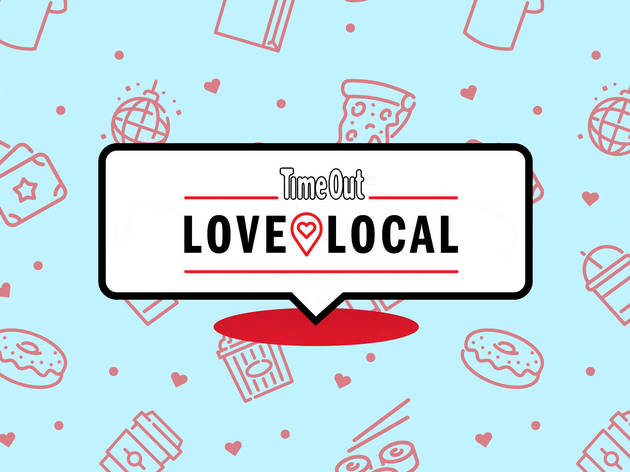 #LoveLocal: Time Out Chicago supports and celebrates local food, drink and culture
We're putting our money where our mouth is and backing the city's out-of-work hospitality employees.
Back in March, life as we knew it came to a screeching halt. And though Chicagoans are getting back out and about using an abundance of caution, it's become clear that social distancing will be with us for the long run. For Chicago's incredible community of small businesses, there's a long road to recovery ahead.
Our editors have been seeking out the best of city life since 1968. We know that our cities are nothing without their restaurants, cafés, bars, theatres, music venues, nightclubs, cinemas, art galleries—and all the other local, independently run places where people come together to eat, drink, laugh, think, create, cut loose and fall in love.
The truth is, many local businesses have already been forced to close their doors forever—and more will follow suit if we don't show up as a community to back them however we can. We must look out for the bartenders, waiters, cooks, artists, musicians and designers who have always welcomed us with open arms.
We're determined to help. Our ongoing Love Local campaign shines a spotlight on the people, places and organizations that are fighting for survival and helping us feel normal again. We're using this space to tell their stories—like the Michelin-starred spot that's pivoting to takeout, the grant program for struggling musicians, and the florist who's converting vacant lots into flower farms in Englewood.
Along the way, we'll also tell you about honorable causes where you can donate to make a difference, including groups like Comp Tab Relief Fund, Sustain Chicago Music, Brave Space Alliance and many more.
Follow us on Facebook and Instagram to learn more about the amazingly heroic things that Chicago businesses are doing to stay afloat during the rollercoaster ride that is 2020. Keep scrolling to see Time Out's Love Local campaign in action and please consider supporting a Chicago business today.
Morgan Olsen
Editor
Time Out Chicago
Love Local: how you can support local businesses in Chicago