13 new Chicago restaurants and bars opening this fall
From a Tijuana taco joint to an old school Italian red sauce spot, these are the Chicago restaurants and bars we're excited to visit this fall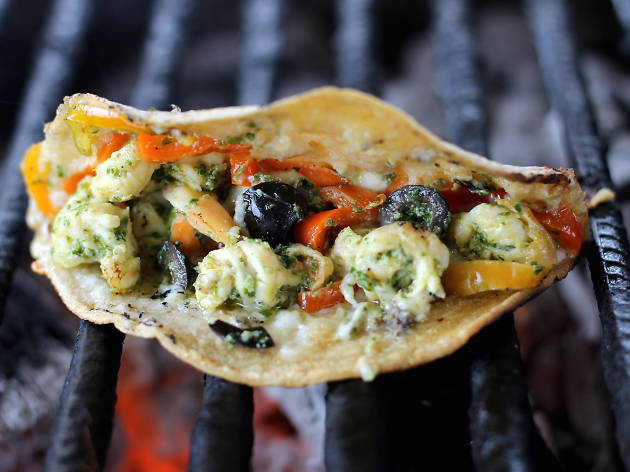 Given the wacky weather, cold spring-like temperatures and the general lack of grilling happening, it's hard to believe that summer is just about over. Luckily, there are some great new restaurants and bars opening this fall, including an Italian restaurant and a taco joint, that will entice you out of your post-summer blues.
RECOMMENDED: Your guide to fall in Chicago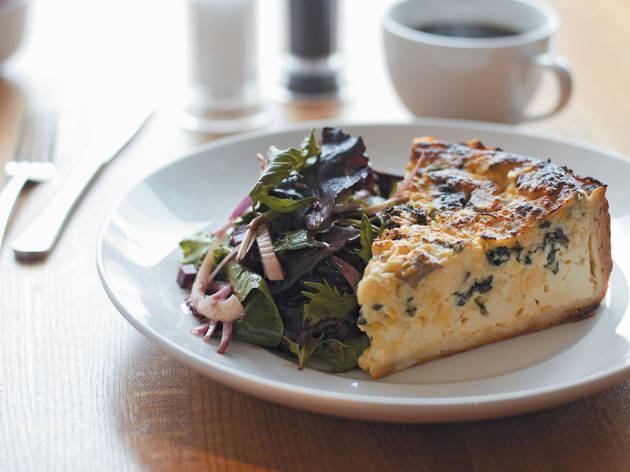 Restaurants, Contemporary American
I've always loved 2 Sparrows, but because the space has only served breakfast and lunch, it's been tough to get a real feel for its potentially awesome food. That's about to change, as the space is undergoing a physical and conceptual renovation. Dinner service, including a full bar and a chef's table, is coming soon, and diners will be able to see the full range of chef Gregory Ellis's culinary aspirations at a civilized hour for eating.
ETA: September
Lincoln Square residents are about to gain some weight. The fortuitously named David and Megan Miller (Bang Bang Pie Shop) are opening Chicago's first mill-to-mouth bakery this fall. They'll serve baked goods (the pies have us particularly excited) and sell housemade flour.

ETA: Mid-September
Restaurants, Coffee shops
Homaro Cantu's (Moto) latest attempt to end big sugar's reign of terror, Berrista Coffee will serve pastries and drinks alongside miracle berries, the fruit that makes sour foods taste sweet. He's been working hard in his secret laboratory to create these treats, in consultation with Jam's Jeffrey Mauro.

ETA: Late fall
From the team that brought you the Bristol and Balena comes this ode to red-sauce Italian joints, helmed by chef Tony Quartaro. Skeptics might not think Chicago needs another Italian restaurant, but I got a taste of Quartaro's take on the genre a few weeks ago at a preview dinner—you're not going to want to miss this one. Think 96-layer lasagna, roasted whole fish and old-fashioned meatballs.

ETA: November
Do you play Dungeons and Dragons? Settlers of Catan? Carcassonne? Even if you have no idea what those things are, you'll be welcome at Geek Bar, where geek-themed gastropub dishes will complement a drinks list populated with craft cocktails and local beers. After a successful Kickstarter campaign, the restaurant was slightly delayed, but no fear, it's still coming this fall.

ETA: Late fall
This Mexican spot focused on "gourmet street food" from chef Guillermo Campos Moreno will have an all-from-scratch menu of tacos, ceviche and salsas, cooked over mesquite. The restaurant has a location in Tijuana, but this is the first American outpost.

ETA: September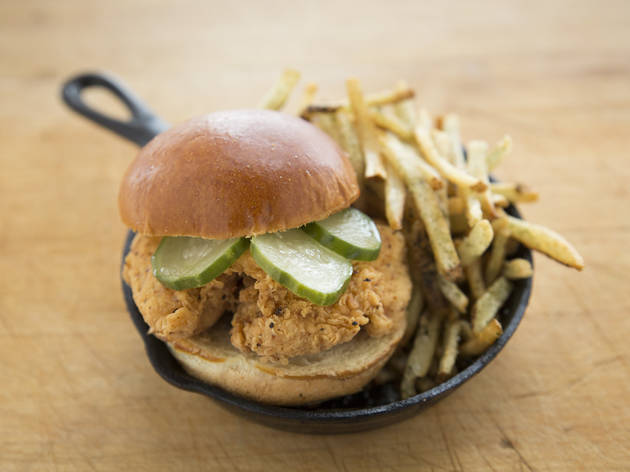 Restaurants, Soul and southern American
After their popular fried chicken/hush puppies/themed prophylactic restaurant opened this summer, the team behind Leghorn (Element Collective, which also runs Nellcote, RM Champagne Salon and Kinmont) acquired the café of the old Ohio House Motel. There, it's opening another outpost of the chicken joint, which will feature a new breakfast menu and stay open late-night.

ETA: Fall
Leghorn isn't the only chicken game in town this fall. Charlie McKenna, of Lillie's Q, is opening a chicken "shack" (really an attachment to Lillie's Q with a different menu). Want a bucket of chicken but don't want to go to KFC? This is your new go-to, and you can pair the chicken with tupelo honey, roasted potato salad and sweet tea.

ETA: Fall
Chef Cleetus Friedman is unstoppable. After taking over the Fountainhead, consulting with the Field Museum on Field Bistro and then redoing the menu at Bar on Buena, he's moved into the former Copper House space to open a cider-focused restaurant. Menu details are scarce, but he's been hosting some tastings that include dishes like roasted artichoke with arugula and fennel oil, escargot with cider butter and rabbit and speck roulade with grits and haricot verts.

ETA: Fall/early winter
Show more
More to explore