Food & Drink Awards 2014: Critic's Picks
Time Out's critic chooses her favorite restaurants and bars of 2014, from an 18-seat fine-dining restaurant to a great new loaf of bread
1/10
Photograph: Paul Elledge
Food & Drink Awards 2014 Lifetime Achievement Award: Charlie Trotter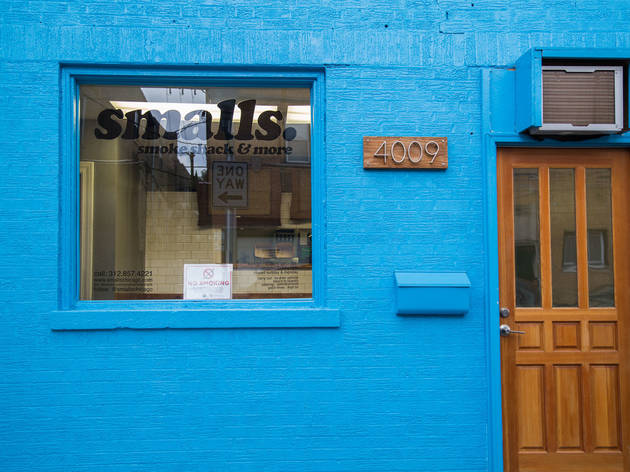 2/10
Photograph: Jaclyn Elizabeth Rivas
Food & Drink Awards 2014 The Most Flavors Per Square Inch Award: Smalls Smoke Shack & More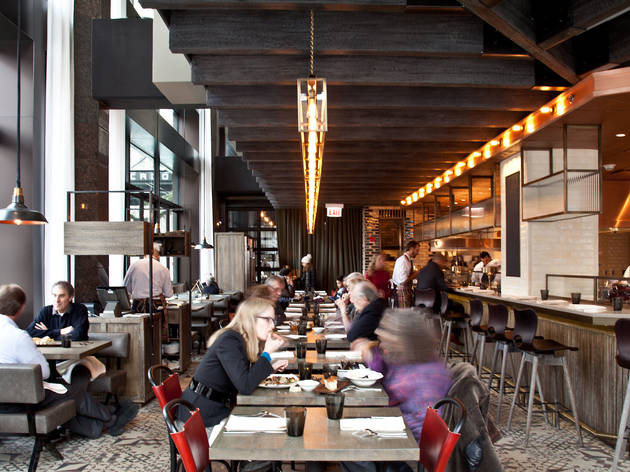 3/10
Photograph: Martha Williams
Food & Drink Awards 2014 The Night and Day Award: Nico Osteria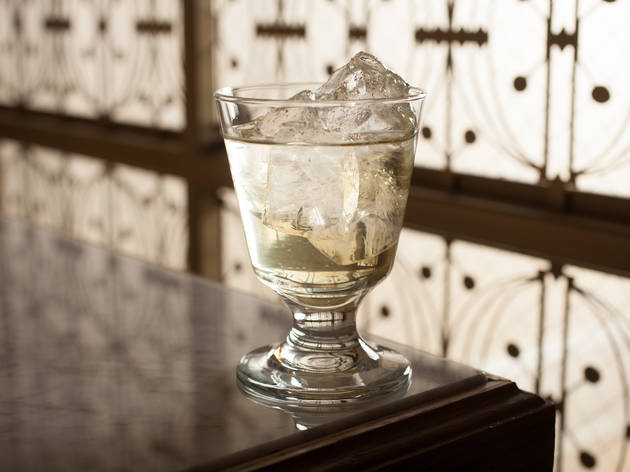 4/10
Photograph: Martha Williams
Food & Drink Awards 2014 The Best Reason to Drink Your Milk: Golden Filigree at Celeste.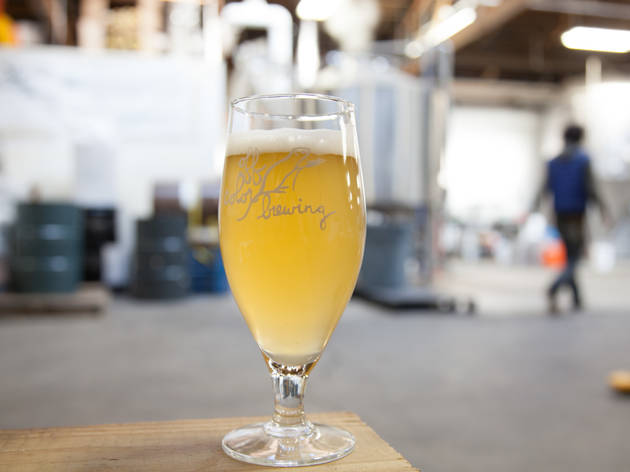 5/10
Photograph: Martha Williams
Food & Drink Awards 2014 Most Off-the-Wall Brewery: Off Color Brewing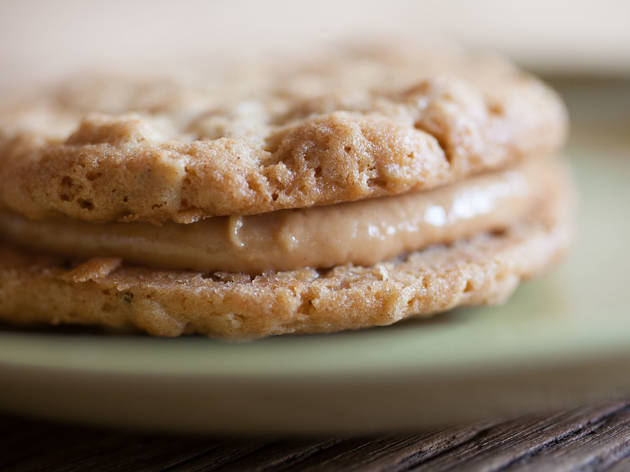 6/10
Photograph: Martha Williams
Food & Drink Awards 2014 Best New Doggie Bag: The cookie bar at Beatrix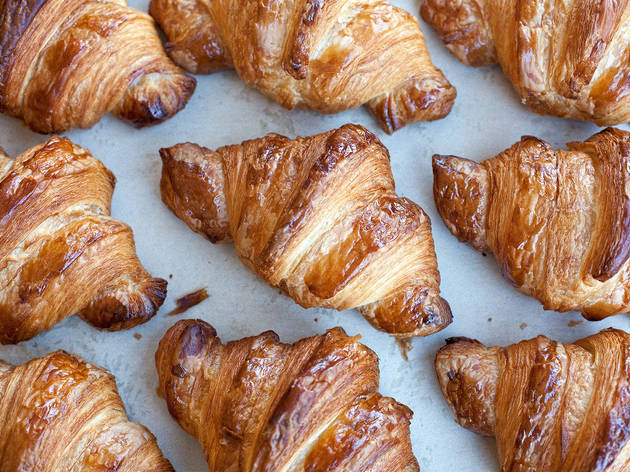 7/10
Photograph: Nolan Wells
Food & Drink Awards 2014 The Best Reason to Set Your Alarm Early: Cellar Door Provisions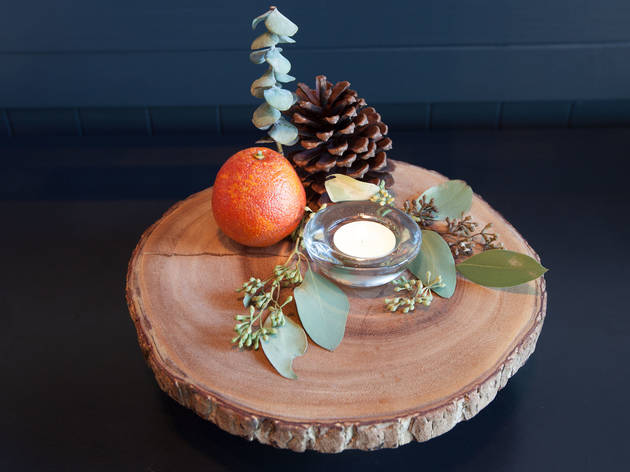 8/10
Photo: Martha Williams
Food & Drink Awards 2014 The Martha Stewart Award for Dinner Party Excellenge: 42 Grams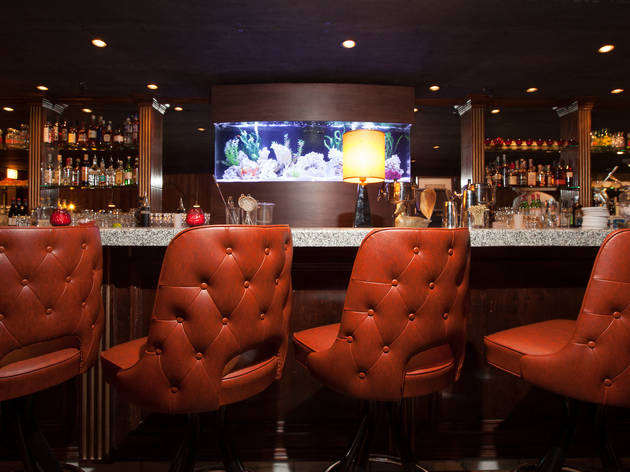 9/10
Photograph: Martha Williams
Food & Drink Awards 2014 The House Party We Wish We Had in High School: Dusek's/Punch House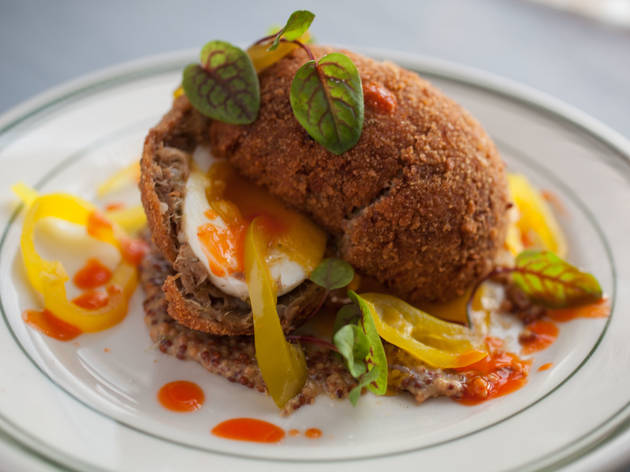 10/10
Photograph: Martha Williams
Food & Drink Awards 2014 The Raising the Bar Award: Analogue's bar food
This was a very delicious year in Chicago, with many high-profile openings and under-the-radar spots that don't get the love they deserve. After a year of dining out, my favorite new things include a bold new brewery, excellent Italian food in a glittery setting and the most perfect loaf of bread in the city. These are the restaurants and bars that wowed me this year.

RECOMMENDED: 2014 Food & Drink Awards
Photo: Paul Elledge
Lifetime Achievement Award
Charlie Trotter
When Charlie Trotter died last November, he left behind a hell of a legacy: a restaurant that deeply impacted how many Chicagoans felt about and understood food, and more than a dozen incredible Chicago chefs who went on to open their own places after working there. From Grant Achatz (
Alinea
,
Next
) to Matthias Merges (
Yusho
,
Billy Sunday
,
A10
) to Jake Bickelhaupt (
42 Grams
), these chefs allow us to continue to taste Trotter's impact on the food world.
Smalls Smoke Shack & More
At the tiny, six-seat barbecue spot in Irving Park, Joaquin Soler, who ran the Brown Bag Lunch Truck, and former sommelier Dan Scesnewicz are turning out fantastic, nontraditional barbecue. There's fall-apart tender brisket with a fish sauce dip, ribs glazed with soy sauce and banana ketchup, brisket bibimbap and more. You may not be able to snag a seat, but Smalls just proved once and for all that size doesn't matter.
Milk punch at Celeste
At River North cocktail bar Celeste, Freddie Sarkis is serving our new favorite cocktail. The Golden Filigree is a milk punch that's based on Benjamin Franklin's recipe and includes cognac, bourbon, rum and milk whey, which is charged with nitrogen dioxide and sent through a spigot. The result is a drink so smooth, light and sweet you can almost imagine drinking it for breakfast.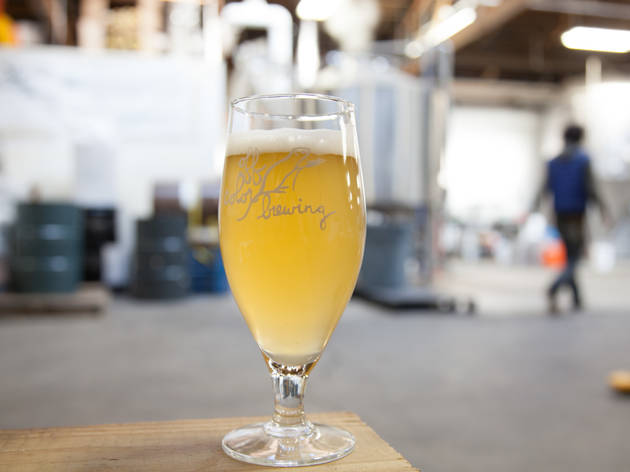 Photograph: Martha Williams
Most Off-the-Wall Brewery
Off Color Brewing
Off Color Brewing's John Laffler and Dave Bleitner, who launched their brewery last year, focus on unexpected styles, like Troublesome gose, a mix of a wheat and sour beer, laced with coriander; Scurry kotbusser, made with honey and molasses; plus an applewood-smoked wheat beer and s'mores beer. Not only are these beers unconventional, they're some of our absolute favorites right now.
The cookie bar at Beatrix
If you ate all of your roasted chicken and truffled pasta at Beatrix but still want to bring home a treat, head to the cookie bar and buy dessert—and tomorrow's breakfast. With peanut butter, salted butterscotch and absolutely perfect chunky chocolate chip cookies, plus cupcakes, muffins and other baked goods, it's impulse buying at its finest.
A foursome who met at Dill Pickle Co-Op opened Cellar Door Provisions earlier this year and have been quietly serving up pastries, terrific bread and lovely tartines for lunch. The morning menu includes a variety of croissants, including nasturtium honey, chocolate and ramp versions, plus scones, caneles and cherry rye muffins, which are all less than $5. Add a cup of Chicago-roasted Metric coffee, and you have a reason to head to Logan Square before work.
We attended more than our fair share of basement parties in high school, which is why we wish we lived at Thalia Hall. Upstairs, you can dine on stuffed pretzels, General Tso's sweetbreads and Juicy Lucys before heading downstairs to party. Punch House is a '70s-themed bar with a giant fish tank behind the bar, wood paneling and a big fish on the wall, plus a menu of tasty punches. Kitschy, yes, but no kitschier than the Christmas lights and colored beads we used to hang from our basement's drop ceilings.
Analogue's bar food
Bar food often feels like it's just there to soak up the booze so you can keep drinking. But at Analogue, you drink cocktails or beer so you can eat Alfredo Nogueira's Cajun food. A basket of warm, fluffy biscuits come with pepper jelly, the fried chicken sandwich is served on toast with slaw and pickles, and the light and flaky smoked fish dip comes with saltines and a bottle of hot sauce. Sure beats a sad basket of fries.