The best veggie burgers in Chicago
The best veggie burgers in Chicago are anything but plain. You'll find some surprising options at these restaurants.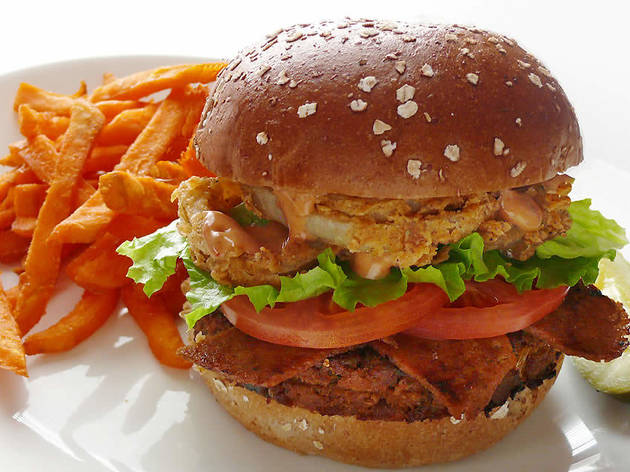 The thing about veggie burgers, you might say, is that they aren't really burgers at all. And that's part of why we love them. They arrive on our plates as diverse sandwiches, tasty patties and adventurous takes on an old staple, perhaps, from bygone barbecues. When out with our carnivorous friends (or when you're out with one of us, more likely), though, it's nice to have options for everyone. But these aren't just options; these are worth feasting on. From burgers at the city's best vegetarian restaurants to bites at non-vegetarian restaurants, your palate will be pleased.
The best veggie burgers in Chicago
The best french fries in Chicago
It's no surprise Chicago restaurants absolutely nail french fries, considering how great Chicago is at making hot dogs and burgers. These versions of our favorite side range from garlic fries at a Latin American restaurant to decadent foie gras fries, and they are totally worth seeking out.