Where to celebrate Record Store Day in Chicago
Plan your Record Store Day in Chicago with our guide to the top record stores and events during the vinyl holiday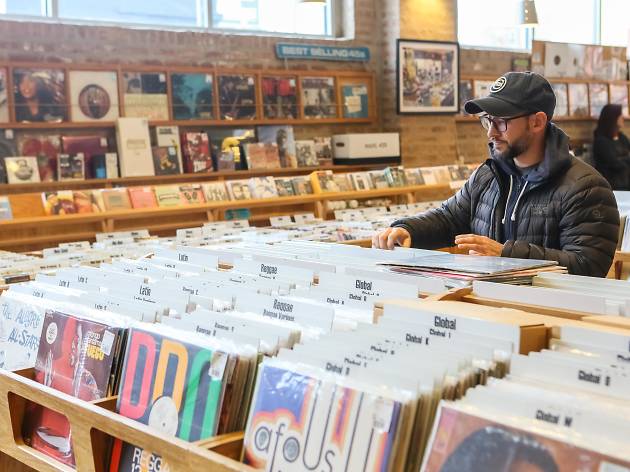 If you own a turntable, you probably already know where you'll be on April 21. Record Store Day is a nationwide celebration of the retailers who sell LPs, marked by in-store concerts, sales and exclusive vinyl releases. Before you line up to make your purchases (perhaps one of the best Chicago albums?), plan your itinerary with our guide to the best Record Store Day events in Chicago.
When is Record Store Day?
This year, Record Store Day falls on April 21, 2018.
Where does Record Store Day take place?
Just about every record store in the city will have sales, exclusive records and special events on Record Store Day, but officially participating stores include: 606 Records, Audio Archaeology, Bric-A-Brac Records and Collectibles, Bucket O' Blood Books and Records, Dave's Records, Dusty Groove, Gramaphone Records, Laurie's Planet of Sound, Permanent Records, Pinwheel Records, Reckless Records and Shuga Records.
Record Store Day in Chicago
Find more places to buy records
You'll find LPs, tapes, cassettes and more at some of the city's best record stores