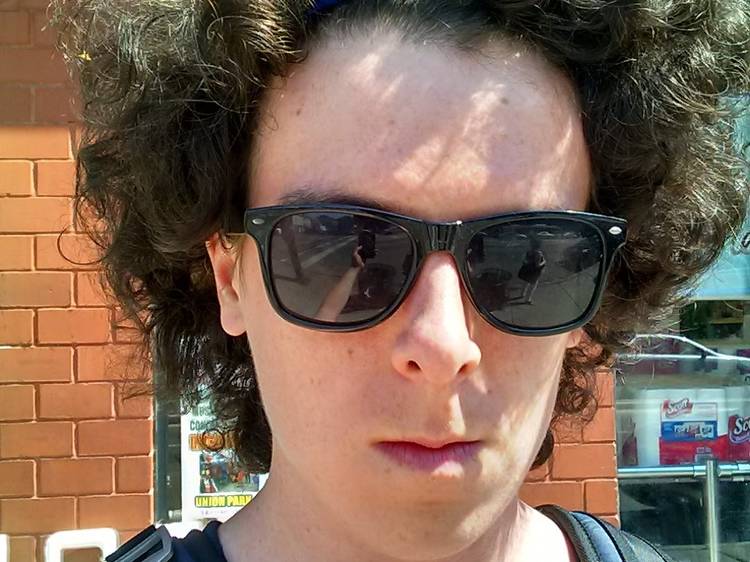 Head Writer at ClickHole.com
1. Elly's Pancake House. Open 24/7, which is all the time. When my brother visited he said it was the best breakfast he could remember. Hope his memory is okay.
2. Eva's Cafe. Breakfast sandwiches on weekend mornings. Password is goodcoffee, all one word, all lowercase. They have a printer.
3. Old Town Ale House. Ebert-endorsed bar with jazz jukebox, political porn and secondhand Second City celebrity sightings.
4. Old Town School Of Folk Music. Dizzying arsenal of teachers who can teach songs to children or even adults. Supplies at the music store. Shows in the auditorium.
5. Orso's. Trusty cozy Italian restaurant. Outdoor patio. Indoor piano. Eggplant parmesan.
6. A Red Orchid Theater. Cool small venue where actors' actors put on plays' plays for theatergoers' theatergoers. It's a good time!
7. Kamehachi. Old Town Fish District part 1. This is a sushi bar that my landlords love. Currently hosting a run of Batsu!, a violent improv game show.
8. Buzz Bait Taqueria. Fish District part 2. Not a website. I recommend getting anything with mango salsa.
9. Old Town Aquarium. Fish District part 3. This is the kind of aquarium where you can buy the fishes. Disconcertingly opposite Fish District parts 1 and 2.
10. Sono Wood Fired Pizza. 2-for-1 pizzas on Tuesdays, so go either with someone else or hungry and alone.