Old Town residents tell us their favorite neighborhood spots
We asked a few Old Town residents to tell us their favorite bars, restaurants, venues, attractions and more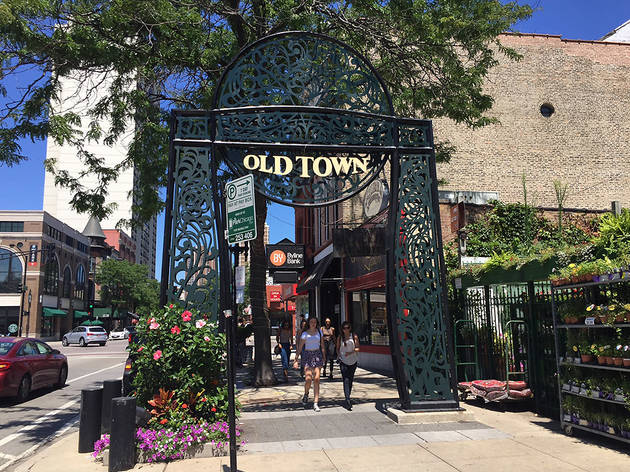 Old Town is constantly buzzing. But between world-class comedy, a kick ass brunch game and great shopping, it's tough to know where to start your exploration. To narrow it down, we asked a few Old Town residents to shine some light on their favorite spots in the neighborhood.
RECOMMENDED: Our complete guide to Old Town and Goose Island
Old Town residents' favorite places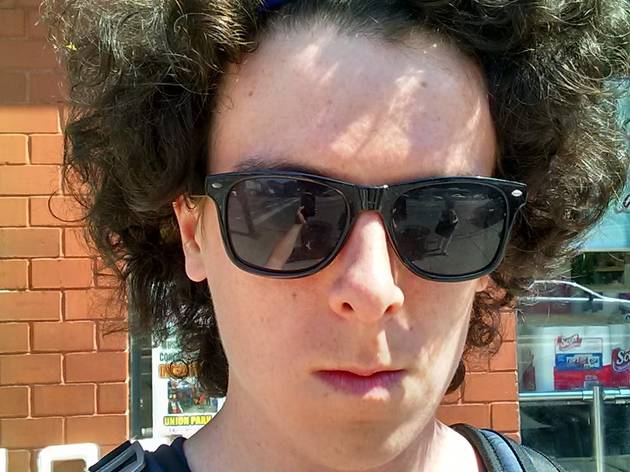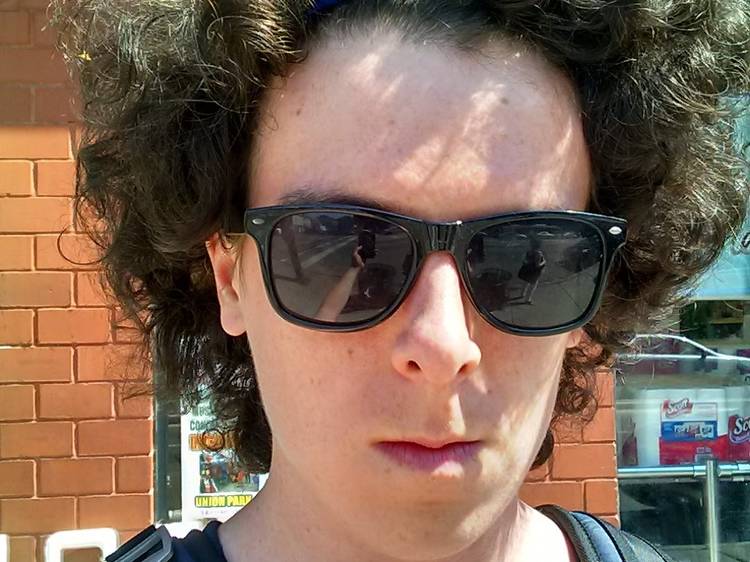 Jamie Brew
Head Writer at ClickHole.com
1. Elly's Pancake House. Open 24/7, which is all the time. When my brother visited he said it was the best breakfast he could remember. Hope his memory is okay.
2. Eva's Cafe. Breakfast sandwiches on weekend mornings. Password is goodcoffee, all one word, all lowercase. They have a printer.
3. Old Town Ale House. Ebert-endorsed bar with jazz jukebox, political porn and secondhand Second City celebrity sightings.
4. Old Town School Of Folk Music. Dizzying arsenal of teachers who can teach songs to children or even adults. Supplies at the music store. Shows in the auditorium.
5. Orso's. Trusty cozy Italian restaurant. Outdoor patio. Indoor piano. Eggplant parmesan.
6. A Red Orchid Theater. Cool small venue where actors' actors put on plays' plays for theatergoers' theatergoers. It's a good time!
7. Kamehachi. Old Town Fish District part 1. This is a sushi bar that my landlords love. Currently hosting a run of Batsu!, a violent improv game show.
8. Buzz Bait Taqueria. Fish District part 2. Not a website. I recommend getting anything with mango salsa.
9. Old Town Aquarium. Fish District part 3. This is the kind of aquarium where you can buy the fishes. Disconcertingly opposite Fish District parts 1 and 2.
10. Sono Wood Fired Pizza. 2-for-1 pizzas on Tuesdays, so go either with someone else or hungry and alone.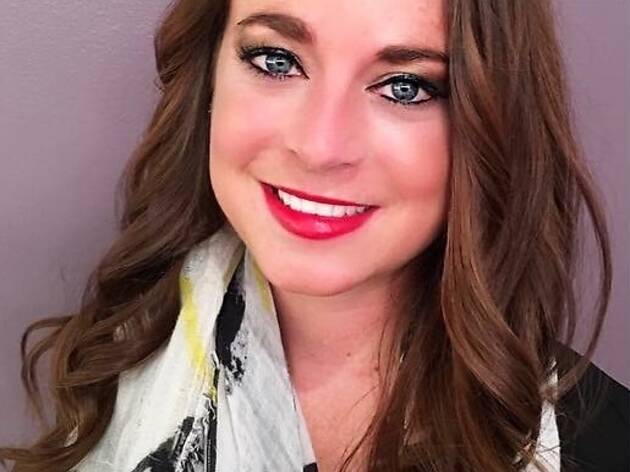 Bri Orth
Server at Old Town Pour House
1. Old Town Pour House. I don't mean to be biased, but with 90 beers on tap and 103" TVs, it's the perfect spot for any beer connoisseur or anyone looking to watch a game.
2. Twin Anchors. Old school joint with the best ribs in the city!
3. Topo Gigio. Conchigle alla Sarda—enough said. The food, staff, and atmosphere are fantastic. Whether enjoying their patio or bellying up at the bar, I always have a great experience.
4. Doodles. This place made me a doughnut person. Where else can you get a Pink Lemonade doughnut with a side of candied Sriracha bacon?!
5. The Vig. My friends make fun of me for how often I come here, but I can't help it. Their cocktail and food menus are outstanding- especially the eggplant Parmesan (trust me, get it).
6. Drop Lounge. Truly a hidden gem. Appearances can be deceiving as you walk downstairs to a cavelike atmosphere, but this late night spot has DJs who make you want to dance and the cocktails that make you think you can.
7. Peeled juice bar. The Acai bowls (especially All Systems Go) are my favorite and addicting!
8. Stella Barra. Their shaved mushroom with truffle oil and prosciutto and egg pizza make it more than your average pizza spot. To top it off, they have the most delicious marshmallow chocolate chips cookies you can grab on your way out.
9. Taco Joint. The queso fundido, fish tacos, and Michelada make me a happy lady.
10. Kanela. Sometimes I want something sweet, sometimes savory. This breakfast joint has whatever your buds are craving. Garnishing their Bloody Mary with a mini grilled cheese doesn't hurt either.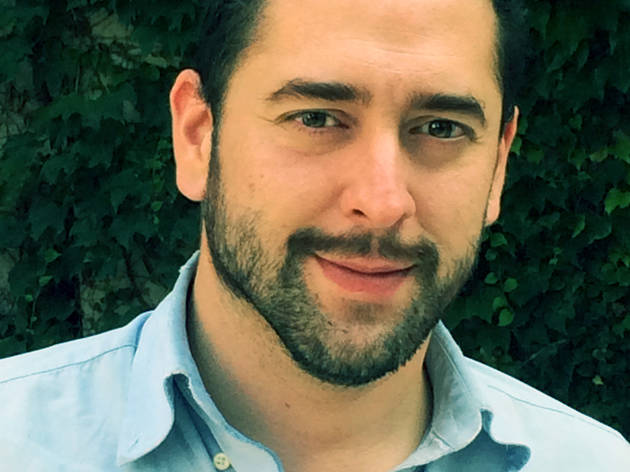 Jasbir Singh
Second City Mainstage performer
1. Dog House Grill. You wouldn't expect it, but the Dog House Grill has delicious and authentic tacos and burritos.
2. Topo Gigio Ristorante. Some of the best Tuscan-style Italian food in the city. It's also a great place to take anyone, from a date to your entire family.
3. The Old Town Ale House. It has, in my opinion, the best jukebox in all of Chicago. The featured artwork, all painted by the owner, will provide you with great conversation in this small dive bar.
4. Marge's Still. This place has been open since 1885 and still serves it's drinks from the same wooden bar. They also have the best chicken pot pie in Chicago.
5. Midwest Buddhist Temple. Probably one of the coolest and most unexpected things you'll bump into walking through Old Town. It is beautifully designed, and very welcoming.
6. Tabaq Restaurant. You'll see dozens of cabs parked right outside, which is the usual clientele of this amazing, laid back, no-frills Pakistani restaurant.
7. Twin Anchors. Old Town secretly has some of the best ribs I've had in the country. Get the 'prohibition sauce'. It's sweet, savory, and spicy. And get there early, because it fills up fast.
8. Bricks Pizza. This is the best pizza you'll ever get from a basement. Also some of the best thin crust pizza in the whole city. The ingredients are fresh. Get the Red Planet.
9. Alinea. An incredible experience. You really have to plan ahead for this one. Also, you definitely pay to eat food made by some of the best chefs in the world. If you can swing all this, get ready for an unforgettable meal.
10. The Marquee Lounge. One of the only places in Old Town with a free pool table. If you go earlier in the evening, it's an awesome place for a beer and a quiet game of pool with a friend.