The best comic book conventions in Chicago
Find cosplayers, creators and passionate fans at some of Chicago's best comic book conventions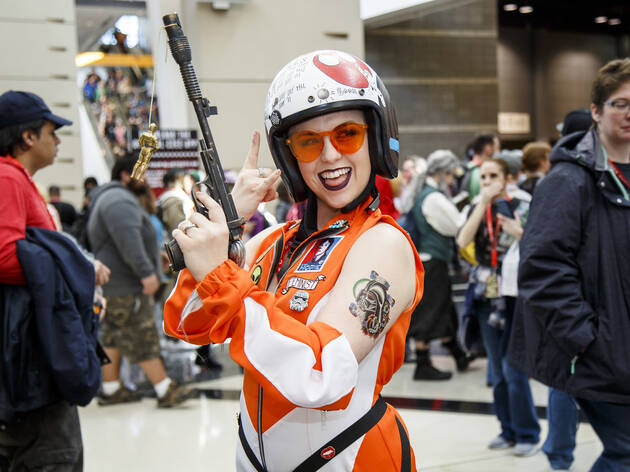 Befitting a city that has played host to characters like Batman, Superman and Optimus Prime, Chicago is a place where comic book conventions and pop-culture celebrations are commonplace. If you're the type of person who loves browsing your local comic book store, you'll be floored by the amount of books, toys and merchandise that can be found at events dedicated to superheroes, horror films and anime. Typically, conventions take place in the South Loop or Rosemont, where sprawling venues allow thousands of attendees to gather under one roof to cosplay, shop for merch and meet their favorite creators. Whether you're obsessed with Star Wars or want to show off your Aquaman costume, you'll have a blast at one of Chicago's best comic book conventions.
Best Chicago comic book conventions
Find more places to get nerdy in Chicago
If you're on a quest for geek stuff, you won't have to search for long—Chicago is a nerd paradise. Love to drink beer and waste quarters at arcade bars? The city boasts plenty of them. Prefer to gain knowledge at some of Chicago's best museums? Just pick an institution and check out an exhibition or a special event. Whether you want to browse comic book stores or play video games, we've tracked down the best places to nerd out in Chicago.