Things to do in Chicago today
The day's best things to do in Chicago—including free and cheap activities, concerts, screenings, shows, parties and more. It's your social emergency savior.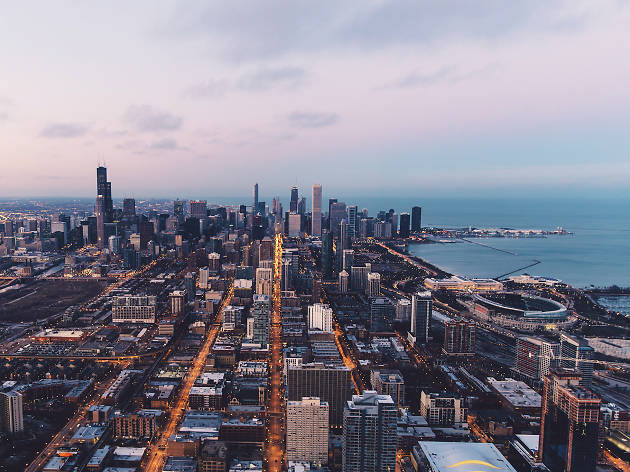 Looking for something to do this evening? Have a friend coming into town who wants to see the sights? You're in luck, because Chicago is a city filled with attractions and things to do (including some that cost absolutely nothing). Seize the moment with our list of today's best concerts, shows, activities and more.
Things to do, Literary events
Celebrate independent bookstores throughout Chicagoland by exploring the many wonderful businesses that keep great books flowing throughout the city. This year, customers can participate in the #ChiLovesBooks challenge by making a $25 purchase at a participating store in order to obtain a passport. Visit nine more indie bookstores throughout the day and you'll earn 10% off at participating shops for an entire year (if you make it to 15 stores on April 27, you'll get 15% off for an enitre year. Take a look at the complete list of participating bookstores below and start making a reading list. 57th Street BooksAbraham Lincoln Book Shop, Inc.Anderson's Bookshop (Naperville, Lagrange and Downers Grove)Book Bin NorthbrookThe Book CellarThe Book StallThe Book TableBookends & BeginningsBookie's (Chicago and Homewood)Centuries & Sleuths BookstoreCity Lit BooksThe Dial BookshopLake Forest Book StoreOpen Books (Pilsen and West Loop)Pilsen Community BooksPowell's Books ChicagoQuimby's BookstoreRead It & EatRoscoeBooksRosenberg Bookshop at the Newberry LibrarySandmeyer's BookstoreThe Seminary Co-op BookstoresVolumes BookcafeWicker Park Secret Agent Supply Co.Women & Children First Bookstore
Shopping, Markets and fairs
Artifact Events, Lake View
Presented by local design house Orange Beautiful, this three-day event curates wares from more than 100 local vendors with unique points of view. Geometric printed pillows, quirky wooden birdhouses and stunning ceramics are among the many distinct offerings. Admission is free throughout the weekend, but a ticketed preview event on Friday night allows guests to see all of the market's offerings (and they'll get a complimentary beer from Begyle or a cocktail from Jo Snow Syrups and Union Horse Distilling Co.).
Five nights a week, a 25-story-tall video installation takes over the side of the Merchandise Mart, filling the building's historic facade with vibrant colors and moving images. Harnessing 34 digital projectors, the show features work by a rotating lineup of artists and is best viewed from Wacker Drive or the Riverwalk, between Wells and Orleans Streets. Art on theMART lights up the night Wednesday through Sunday, with projections beginning approximately 15 minutes after sunset.