Things to do in Chicago today
Find the best things to do in Chicago today, including parties, concerts, screenings and other can't-miss events.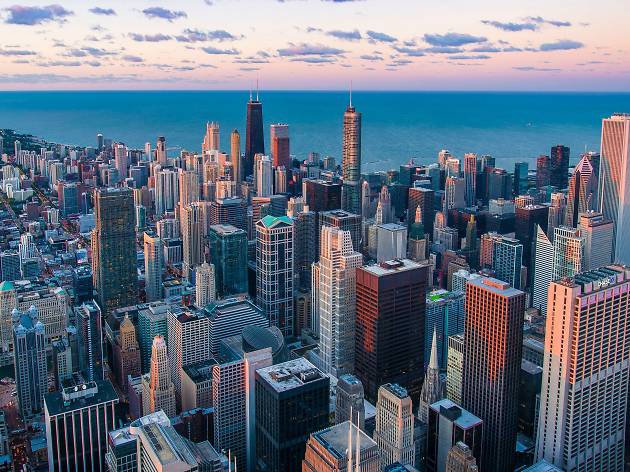 If you're looking for things to do in Chicago today, you've come to the right place! Whether you're a longtime resident of the city or a first-time visitor, there's always something happening in Chicago that's worth checking out. You'll find events taking place at some of the best Chicago attractions, concerts at Chicago's best music venues and parties that stretch late into the evening at nightlife destinations throughout the city. Our guide to things to do in Chicago today also includes the latest theater shows, museum exhibitions and screenings at Chicago's best movie theaters. Make some plans with our list of the most amazing things to do in Chicago today.
Best things to do in Chicago today
Comedy, Solo shows
Hideout, River West/West Town
Best known for his eponymous absurdist NYC public access series, his blunt HBO special Career Suicide and his revelatory podcast Beautiful Stories From Anonymous People, comedian Chris Gethard takes the stage at Hideout for a pair of intimate shows. In anticipation of his 20th anniversary as a comedian, he's bringing along a film crew to document these stand-up sets and inviting fans to be interviewed on camera and become part of the special he plans on releasing. If you're a fan of comedy that is equal parts honest, bleak, hopeful and hilarious, you'll be in good company.
Things to do, Festivals
Various locations throughout Chicago,
Learn more about politics, technology, cannabis, creativity, leadership and other interesting topics at the latest edition of Chicago Ideas Week. The week-long event brings together hundreds of thought leaders representing a variety of fields for a series of discussions and panels that take place in front of a live audience. Plus, attendees can also take part in a series of lab experiences, where you can take a yoga class surrounded by bunnies, visit the Cinespace Chicago Film Studios or learn about screenprinting from streetwear pros. This year's Chicago Ideas Week lineup includes former U.S. Secretary of State Hillary Clinton, author Chelsea Clinton, director David Lynch, actress Jessica Lange, musician Liz Phair and comedian Pete Holmes. Discussions will revolve around topics like the state of the world in 2050, journalism in the age of disinformation and the rise of artificial intelligence. If you're looking for inspiration or enlightenment, this is the place to be. You can find a complete schedule of events on the Chicago Ideas Week website.
Things to do, Literary events
Various locations throughout Chicago,
Mexican writers take the spotlight at the annual Lit & Luz Festival, which encompasses more than a dozen free bilingual events, including readings, conversations and film screenings. This year's festival is based around the theme of "movement," asking participants to consider migration, physical activities, political actions and other readings of the word. The fest kicks off at Sleeping Village on Saturday, October 12 and continues with an address from Latino author Luis Alberto Urrea (October 13), a reading by Mexican poet Sara Uribe (October 16) and screenings of three short films by Mexican filmmaker Dalia Huerta Cano (October 18). You'll find a complete list of programming (almost all of which is free to attend) on the Lit & Luz website.
Things to do, Festivals
Chicago Cultural Center | Chicago, IL, Loop
Every two years, Chicago becomes the center of the the world of architecture and design during the Chicago Architecture Biennial. Taking place over the course of nearly four months, the programming encompasses exhibitions, installations, forums and more events that explore the state of modern architecture and urbanism. The Chicago Cultural Center serves as the event's hub, where visitors can explore a large model of a traditional Chicago worker's cottage, experience a multi-channel video installation and learn about the architecture present in cities such as São Paulo, Vancouver and Johannesburg. Venues like the Jane Addams Hull-House Museum and the National Public Housing Museum also host Biennial programming, in addition to partner programs at a variety of local institutions. Find a complete list of events and happenings at the Chicago Architecture Biennial website.