Things to do in Chicago today
The day's best things to do in Chicago—including free and cheap activities, concerts, screenings, shows, parties and more. It's your social emergency savior.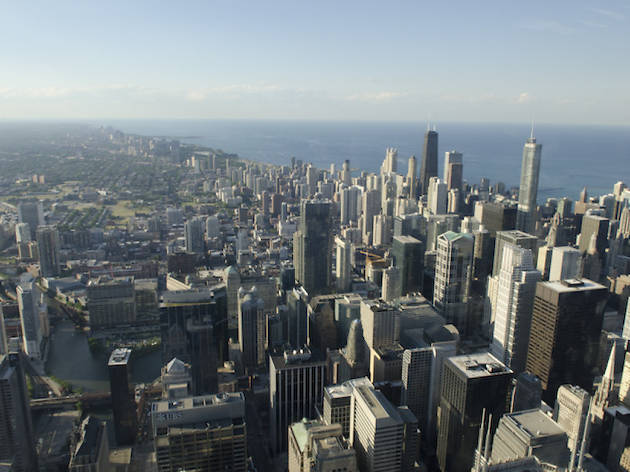 Looking for something to do this evening? Have a friend coming into town who wants to see the sights? You're in luck, because Chicago is a city filled with attractions and things to do (including some that cost absolutely nothing). Seize the moment with our list of today's best concerts, shows, activities and more.
Jane Beachy and friends invite the city's most genre-defying performers and provocateurs to take over West Town on the weekly.
Read more
Chinese artist Ai Weiwei was taking photos that bluntly confront political and social issues long before Twitter or Instagram was invented. You'll find some of his best shots (including one of him giving the White House the bird) collected in this exhibit, which is based around diaristic photographs he took during the 1980s and '90s in New York and Beijing. 
Read more
Scarlett Johansson is statuesque and underutilized in this whiffed live-action remake of yesteryear's sci-fi dystopia
Read more
As a Pole who shelters Jews during WWII, Jessica Chastain gives this drama her all, but the film isn't as courageous as she is
Read more
A live-action spin on the classic Disney animated romance, starring Emma Watson, honors the love for the original film
Read more
An orphan's daily challenges come to life with beautiful stop-motion animation and an unflinching eye for hard truths
Read more
We're on King Kong's home turf for a reboot that brings the stomp but skimps on heart
Read more
Matt Damon joins a predominantly Chinese cast in this silly, noisy but generally enjoyable fantasy-action flick
Read more
You'd have to be a masochist to submit yourself to the dullness of the Fifty Shades of Grey sequel
Read more
Show more