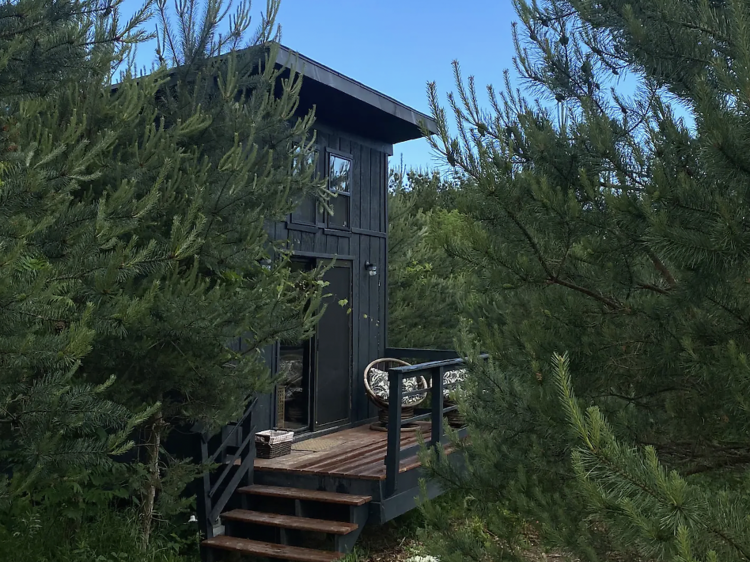 Courtesy: Airbnb
1.

The off-grid glamping cabin in New Carlisle
Escape the hustle and bustle of big city life in this gorgeous glamping-style Airbnb on the Indiana/Michigan border – just 90 minutes from Chicago. With the pure intention of slowing things down, this off-grid cabin has no electricity – and as a result, no TV, or Wi-Fi. Sound daunting? We promise it's not – once you get into the swing of things. It's a great way to disconnect from the digital world and reconnect with nature. Check out local bike routes and trails, head into the local town for restaurants and breweries, or simply relax in one of the hammocks as your travel bud lights the fire pit. Bliss.
Rooms? Two bedrooms. Sleeps four guests.
The mood? Slow living.
Location perks? Picture cozying up in one of the hammocks with a long read, while surrounded by three glorious acres.
Budget range? An affordable steal.