How Croatian festivals nail a good boat party
Put a smile on your face with our pick of the best Adriatic party cruises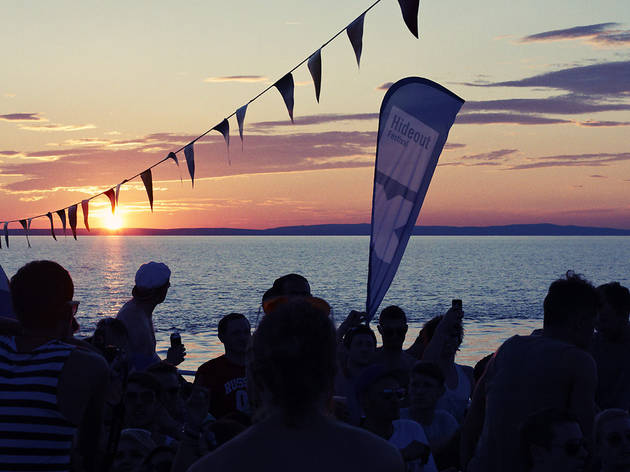 RECOMMENDED: Your definitive guide to this year's music festivals
Croatia does a lot of things well when it comes to festivals. The sound systems blast out at levels that would have your local council in fits, the beer is cheap and the sun nearly always shines.
Best of all are the boat parties that have become an essential and unforgettable part of any Croatian festival experience, not just for us punters, but for DJs and promoters, too.
The formula is simple: gather together some heavyweight speakers, a handful of DJs and a couple of hundred party people. Then stick them on a boat (with a bar, of course) and set off towards the horizon for a party that everyone on board has no choice but to join.
As Dave Harvey – director at Love International (which takes over from Garden festival this year) – explains: 'It's a captive audience: once you're on the boat, you're not going anywhere for four hours. It's very rare these days to have so many people in one confined space. It's not like in a club, where people go off to have a fag outside; the energy is very contained. You've got to work pretty hard not to have a great time!'
Musically, anything goes on a boat. Want to hear a DJ drop Roachford's 'Cuddly Toy' to a crowd of grime-heads at Outlook festival? You can on a boat party (and yes, we've witnessed this). How about watching the sun slink away as the music switches from house music to mellow pop? Yep, that's happened too: 'I don't think I'll ever forget DJing on the Futureboogie boat last year and playing Fleetwood Mac's 'Everywhere' as the last tune,' Dave confirms. 'There were dolphins jumping out of the sea as everyone sang along. It was incredible. Moments like that mean they're always the highlight of the year for me.'
Sounds pretty amazing, right? So, if you're after a special festival experience this summer, make sure you jump on board a boat party for your very own rave on the waves.