Beaches bring families to Croatia in droves but there are many more attractions up and down the country to keep the little ones entertained. Here are 12 of our favourites.
Aquatica
Croatia's only aquarium dedicated wholly to freshwater fish, Aquatika is the main family-friendly attraction in Karlovac, a historic city located between Zagreb and Rijeka. Croatia has more indigenous freshwater fish species than any other country in the continent of Europe, with over 150 species living in its many freshwater rivers. Aquatika tells you the story of them all, huge tanks and (sometimes) huge fish layered over three floors. The upper levels correspond to the cold waters of river sources and the fish that dwell there. As you descend, you follow the paths of the rivers until, you arrive at the species who live at the river mouths, where the freshwater meets the sea. Tours, texts and info are presented in various languages, and the aquarium has won awards for its disabled access and for its architecture. Nearby, a beautifully constructed trail runs through nature, including a riverside beach which is one of the city's best spots for swimming. Ulica Branka Čavlovića Čavleka 1A, Karlovac
Baška Aquarium
More than 100 types of Adriatic fish, including moray eels, lobsters, grouper fish and octopi, are on display in 21 tanks here at the Baška Aquarium on the southern tip of Krk island. There's also a huge collection of less photogenic but strangely attractive mussels and snails. Summer opening hours until 9pm should keep the kids occupied until dinner time. Ulica Kralja Tomislava 5, Baska
Blue Planet Diving
One of the best options for beginners and families who wish to try their hand at scuba diving. Blue Planet offers Professional Association of Diving Instructors' (PADI) certificates for all levels, including basic ones for eight- to 11 year olds. There are also daily fun dives for six- to 12 year olds, though you'll have to provide your own snorkelling equipment. Experienced divers can go on half-day, full-day or night diving trips to the nearby reefs and coves, advanced ones to the Taranto World War II shipwreck. Moray and conger eels, groupers and lobsters provide visual entertainment in the 30-metre visibility of the clear waters of the southern Adriatic. Masarykov put 20, Dubrovnik
Brijuni
The Brijuni archipelago lies off Istria's west coast, a 15-minute boat journey from Fažana, just north of Pula. Veliki Brijun is the largest of the islands and contains most of its treasures. Beautiful and vaguely surreal – English country estate meets Jurassic Park – it consists of parkland surrounded by the sea and lined with avenues of pines. There is a bird sanctuary, botanical gardens, a zoo and safari park, three museums and the main archaeological sites. A map is posted at its harbour – including where to find the dinosaur footprints that dot the shoreline. You can even follow in their petrified footsteps. There are Roman remains, too, in the bay of Verige. A tour passes the main sights on a little train that pootles around the island.
Dubrovnik Cable Car
This popular attraction whisks passengers up in a bright orange box high over Dubrovnik Old Town up to the top of Mount Srđ. It's a quick but thrilling journey, and well worth the fee. The cable car allows you to see the Old Town nearly vanish as a panorama of Adriatic blue dominates the horizon. In the space of five minutes, with a slight bump (there'll be shrieks!) halfway along. Kids from the ages of four to 12 receive a discount, kids under four ride for free. Petra Krešimira IV, Dubrovnik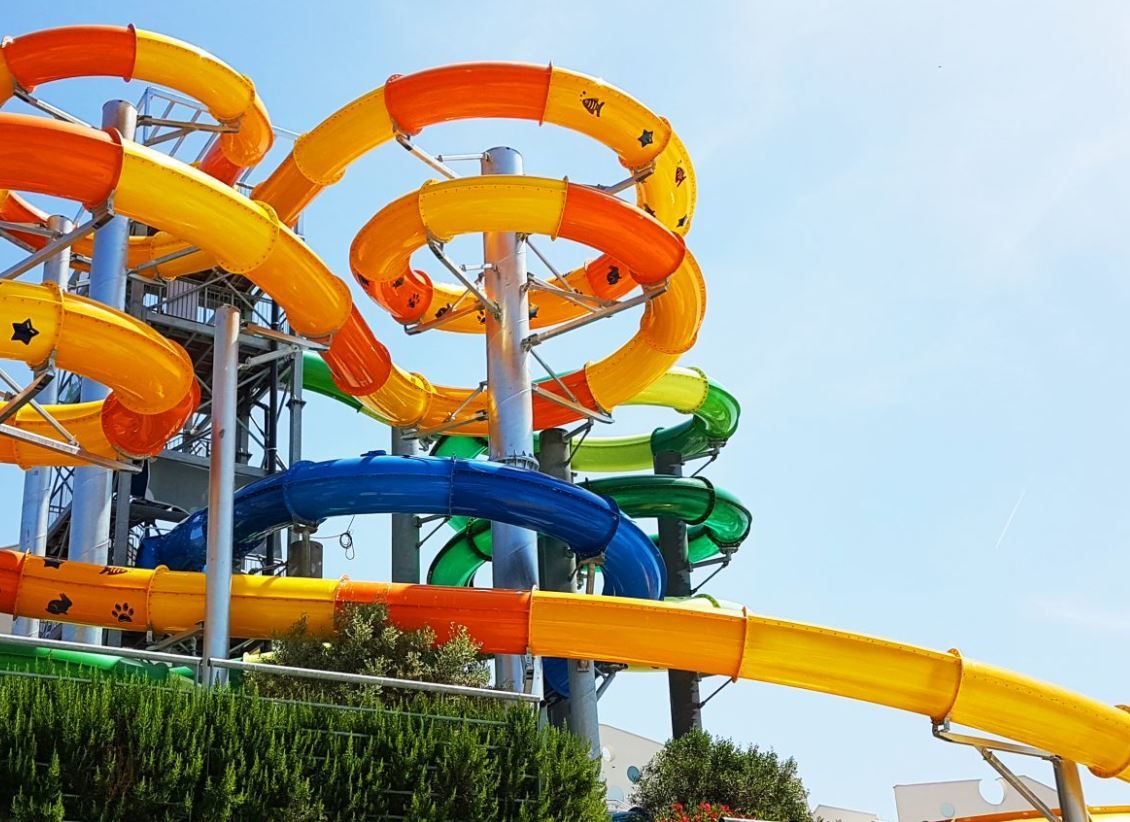 Istralandia
A few kilometres from Novigrad, Istralandia is a large aquapark complex with six pools, including a children's spray arena, and 15 kinds of slides. Kids can try the Black Kamikaze, Family Rafting and, for toddlers, Crazy Hills. New features include the Space Combo, offering nearly 200 metres of space adventure in a rubberised vehicle with full visual effects. Other attractions include beach football, beach volleyball, concerts and all kinds of courses and workshops. Ulica Vronki 1, Nova Vas
Ivana's House of Fairy Tales
This multimedia and interactive attraction in Ogulin, north-western Croatia, showcases the magical world conjured up by locally born children's author Ivana Brlić-Mažuranić. In her popular works, the writer used names and motifs from Croatian mythology, so the setting of medieval Frankopan Caste could not be more suitable. Workshops and literary events take place throughout the year. Trg hrvatskih rodoljuba 2, Ogulin
Krapina Neanderthal Museum
The pretty Zagorje market town of Krapina was where Zagreb paleontologist Dragutin Gorjanović Kramberger and his team discovered the largest collection of Neanderthal bones in the world, significantly enhancing scientific knowledge about our prehistoric ancestors. Over a century later, architect Željko Kovačić and paleontologist James Radovčić created the Krapina Neanderthal Museum, an educational resource and an entertaining attraction. Eighteen themed sections illustrate the historic find of 1899 and tell the story of mankind itself by means of multimedia features, touchscreens, holograms and virtual installations. A short film also shows the daily lives and struggles of the Neanderthals who once lived here, close to the modern-day border between Croatia and Slovenia. Šetalište Vilibalda Sluge, Krapina
Maksimir Park & Zagreb Zoo
A ten-minute tram ride from Zagreb's main square heading east of the centre, these attractive 18 hectares (45 acres) of welcome greenery were opened to an appreciative public in 1794, the many woods, meadows and lakes landscaped in what was then considered the English style. Rolling hills cradle footpaths and cafés, providing ample room for play and relaxation. At one end, you'll find the City Zoo, with the daily feeding times posted up for the seals, sea lions and otters, so that you can time a family visit around them. In all, some 275 types of animals can be seen, and more than 2,000 creatures in all. Maksimirski perivoj, Zagreb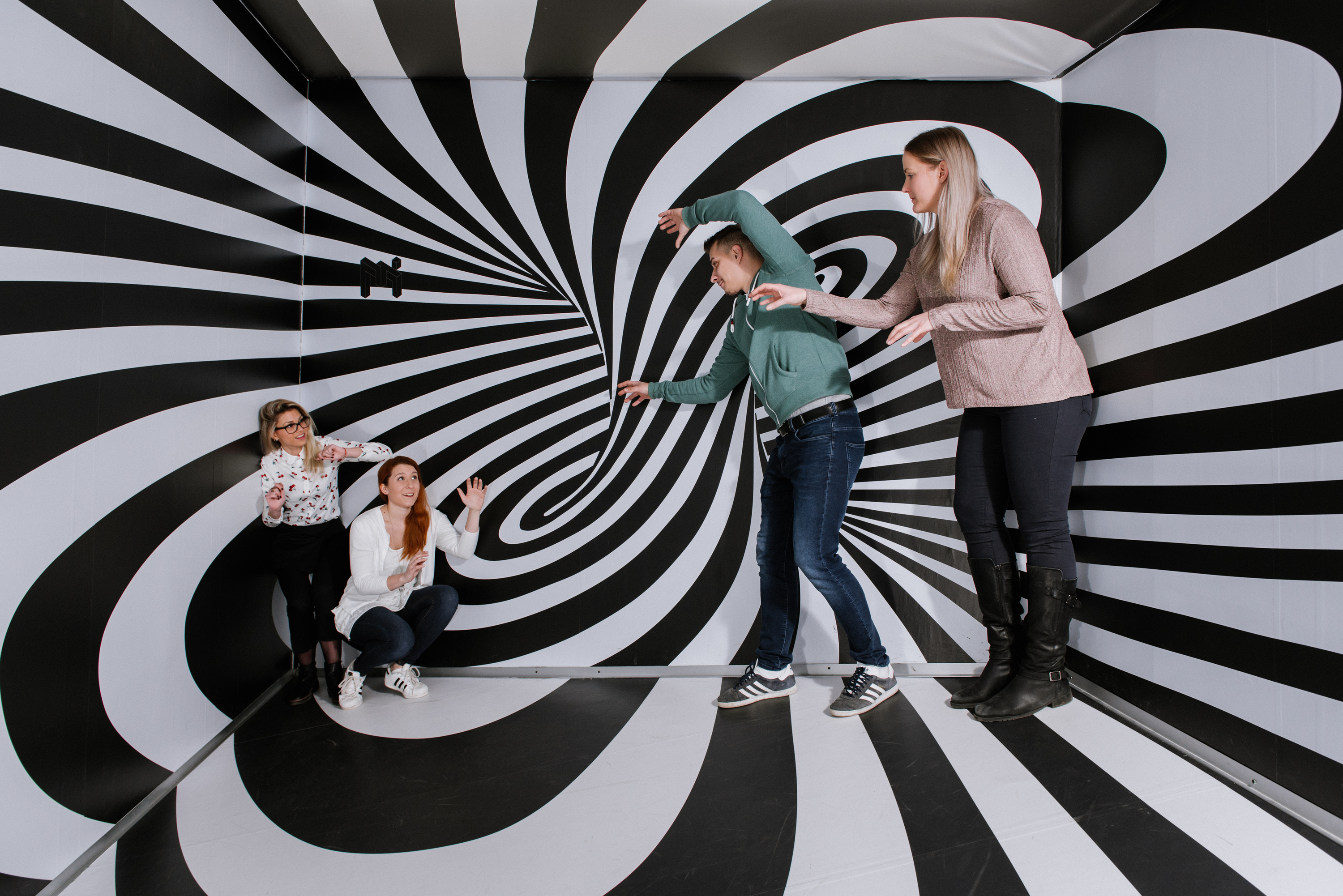 Museum of Illusions
Opened in Zagreb in 2015, the Museum of Illusions was founded by two Croatians, Roko Živković and Tomislav Pamuković, who have since taken the franchise around the world. Their main goal was the concept of edutainment, offering visitors a mix of education and entertainment, interactive and photogenic exhibits and rooms of illusion. As the owners say, "The Museum of Illusions is not a museum in the traditional sense, it's a social and entertaining tour into the world of illusions that has delighted all generations, where you can try all the exhibits and, unlike most other museums, visitors are encouraged to take photos and have fun exploring the exhibits and solving brain teasers". Ilica 72, Zagreb & branches in Dubrovnik, Split and Zadar
Peek&Poke
Both a museum and a club for enthusiasts, Peek&Poke is one of Rijeka's most unique attractions. Dedicated to the early days of computers and computerised games, Peek&Poke also looks to reassess the reputation of those pioneers, mocked at the time, whose groundbreaking ideas eventually made our lives easier or more entertaining. Some 2,000 consoles, terminals and calculators are exhibited, either in display cases or for hands-on investigation. Ivana Grohovca 2, Rijeka
Rovinj Aquarium
Opened as long ago in 1891 as an adjunct to Berlin's Aquarium, this historic venue is both a family-friendly attraction and a centre for marine research. Rovinj was chosen due to its extraordinary clear sea, the wide-ranging diversity of the plants and creatures within it and the excellent rail connections between nearby Trieste and the German capital. Rovinj has long operated on its own, an affordable escape close to the seafront. Giordano Paliaga 5, Rovinj
This article is sponsored by The Croatian National Tourism Board: 'Croatia Full of Life'.