Croatia has some of its food products protected at both a national and European level, their status designated by their unique place of origin. Istrian prosciutto is just one of them.

A region of contrasts and near-incomparable beauty, Istria offers a huge, beach-filled coastline and an interior rich with hilltop towns, rolling olive groves and vineyards and beautiful nature. The most north-westerly region of Croatia, it is next-door neighbours to Italy, Kvarner and Slovenia, and has very quick access to continental Croatia and Dalmatia.

Shaped as much by its geographical location as it has been by conquerers who elsewhere left more indelible marks, Istria sits in this position quite comfortably, plucking at will the best parts of its neighbours' culture and gastronomy for itself. But, just as the peninsula reaches out into the Adriatic to find its own space, sometimes Istria forgoes its neighbours and their influence and instead heads off in its own direction.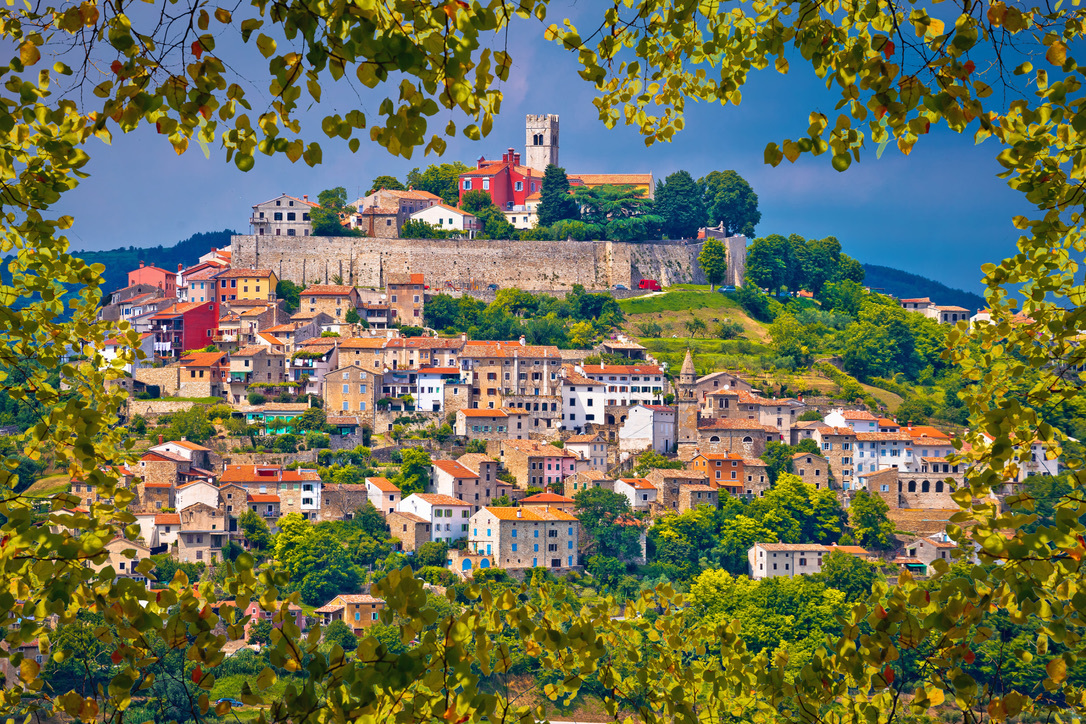 Neither smoked like the prosciutto of Dalmatia nor blasted by seasonal winds like that made on the island of Krk, Istrian pršut is instead helped along in its natural drying process by the removal of the pigskin prior to salting. The result of this distinct process is a comparably lean meat which can be extremely delicate in flavour. It is best served sliced as thinly as possible. It lends itself well to moreish sessions of nibbling, either as a snack or part of a salad or platter. The absence of overwhelming fat helps the meat strips melt in the mouth and it is best washed down with a glass of Istrian Malvasia.

Click here to find out what European recognition does for Croatian produce and see all of Croatia's best delicacies which are protected