Advent festivities are transforming the whole of Zagreb until early January 2022, and nowhere more so than the Grič Tunnel. Originally built as a bomb shelter during World War II, this passageway is frequently used by locals as a useful shortcut to bypass the Upper Town above. But Grič is much more than a pedestrian walkway – its central location and the large cavern-like space in the middle have made it a unique location for numerous music performances and art installations.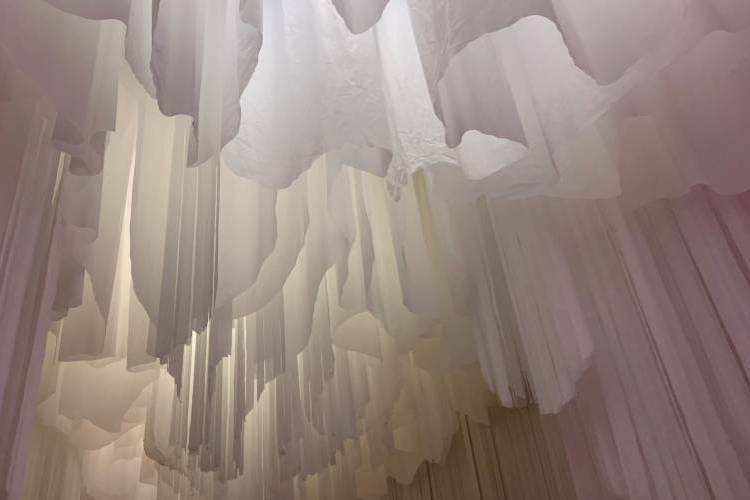 This year's Advent celebrations in Zagreb are the biggest ever, leaving few spaces in the city untouched. Accordingly, the impressive new installation in the Grič Tunnel is called Polar Dream.
Composed of hundreds of pieces of hanging fabric, lit by ever shifting coloured lights and a subtle ambient soundtrack, the piece creates a strong impression, making it one of the most unique places to visit during this year's festivities. A banner in front of the entrance instructs visitors to use the artwork to reflect upon themselves and the year now passing.
So if you need a break from the crowds and excitement of the street vendors and the ice skating, or perhaps if you just want to get out of the cold, check out the Polar Dream exhibit.
Address Radićeva ulica 2. Open until January 7. Admission free.