Istria in ten dishes
On the coast or inland, Istria's fresh, seasonal dishes from the sea and the fields attract carloads of Italians over the border at weekends. Here's ten dishes you shouldn't leave Istria without trying.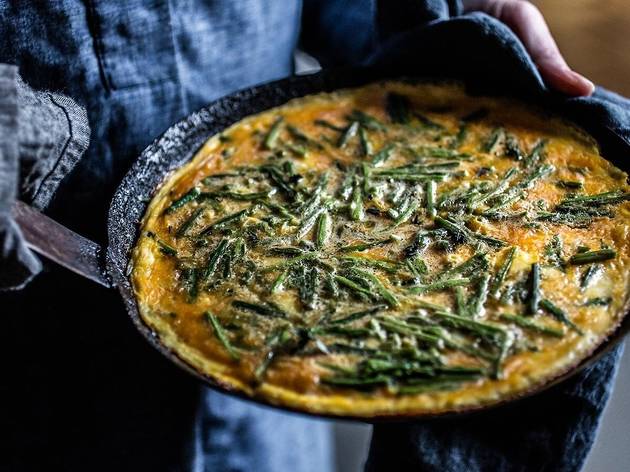 Gastronomy is a way of life in Istria, its peasant traditions, fresh, seasonal ingredients and inventive chefs combining to make this small peninsula the destination of choice for epicureans. Italians flood across the border on Sundays to sample the best of it. The celebrated use of truffles, to season steaks or added to chocolate cake, is only one example of the sophisticated dishes on offer.
Although good food can be found in most towns, resorts and villages, even remote outposts, certain establishments put the whole package together – ingredients, expertise, service and setting – to produce something truly memorable.
Here local produce means local, best illustrated amid the stand-out restaurants in the gastronomic hub around the modest communities of Brtonigla and Buje.
Istria in Ten Dishes
1
© Olga Kriger
Istria is all about truffles: look out for restaurants with the 'tartufo vero' sign, which means they've met Istria's high standards for handling and serving the delicacy. In Livade, weekends in October see the judging of the best truffle, cookery classes and truffle auctions: it is also home to Istria's most famous truffle restaurant, Zigante.
2
© starkovphoto
Fresh mussels can be delivered to most restaurant tables in Istria within an hour or two. These are then prepared buzara-style, which is to say gently in white wine, olive oil, garlic and fresh herbs, not a thousand miles, in culinary terms at least, from the French moules marinières. Sea truffles are usually cooked in the same way, although scallops, particularly around Novigrad, are grilled and served au gratin.
3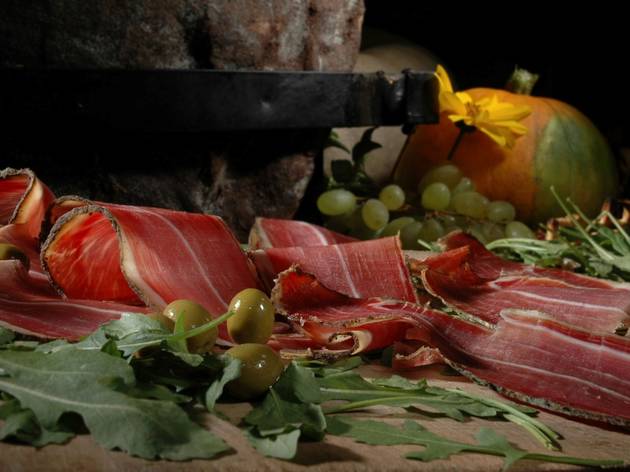 Usually offered as a starter, ham (pršut) is a real Istrian speciality, air-cured thanks to the chilling bora wind. Look out, too, for kobasice, succulent sausages, not for the faint-hearted.
4
© photo-graphe
Croatian oysters have a more intense flavour than their Atlantic counterpart. The most renowned varieties come from the Limski kanal in Istria. The adventurous traveller will be rewarded by finding casual vendors purveying divine oysters by the side of the road or from a makeshift outlet, as fresh as it gets. These are also sold on the spot, and swallowed down with a dash of lemon.
5
© Joshua Resnick
Inland restaurants are generally meat-oriented, menus listing steaks, veal, lamb and ombolo, pork loin, a local favourite.
6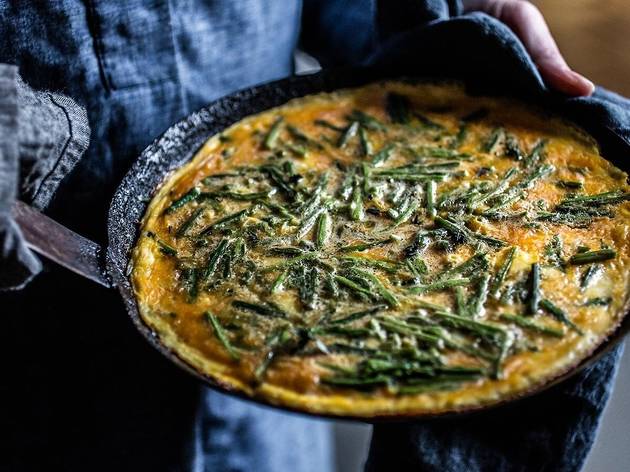 © Maja Danica Pečanić
Similar to Istrian fish and meat, fresh seasonal greens are worth writing home about. If you're here in the spring, don't miss out on wild asparagus, often served fritaja, chopped up and mixed with scrambled eggs.
7
© Motovun tourist board
This Istrian ox was a beast of burden, having ploughed fields for generations. At some point in the 1990s, its numbers barely reached three figures. Then, with the revival of the regional wine and olive-oil industries, a few adventurous farmers began to turn once more to the traditional, grey, long-horned cattle their forefathers.
8
© fotoholik
Little battered doughnut balls dusted with powdered sugar and filled with rum and raisins. Different households may add a touch of lemon zest or grated orange peel here and there, but the key here is sharing. Mention must be made of top-quality Istrian honey, a speciality around Motovun and Livade.
9
© Rovinj Tourist Board
Part nutrition, part drink and 100 percent traditional is supa, a warm red wine, usually Teran, mulled with olive oil, sugar and black pepper, and presented in an earthenware jug with slightly overtoasted bread used for dunking.
10
© Lebensmittelfotos
Other greens will appear in maneštra, a vegetable soup not dissimilar to minestrone, though vegetarians should beware that some chefs also chuck some meat into the pot.