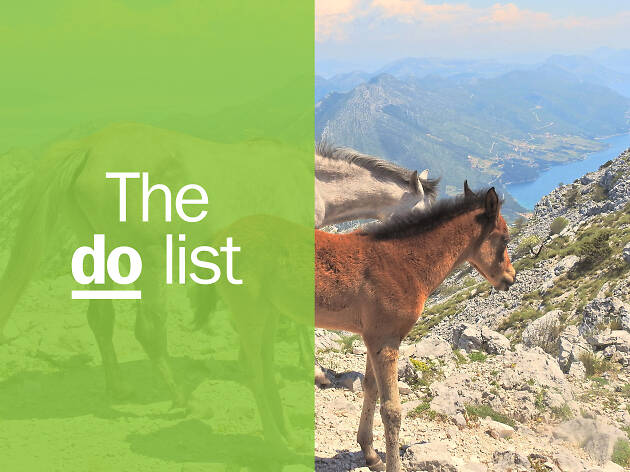 20 great things to do in Pelješac
Discover the best things to do on Pelješac with our insider's tips on sightseeing, dining and drinking
Lined with long shingle beaches, the Pelješac peninsula that stretches out north of Dubrovnik towards Korčula is that wonderful rarity, a Dalmatian getaway without the crowds. Welcoming to windsurfers and wine lovers alike, Pelješac is also known for its oysters and mussels, arguably the best in Croatia. Once the northern outpost of the Ragusa Republic, today's Dubrovnik, Pelješac still contains the unique historic attraction of the Walls of Ston, Europe's longest fortification.
RECOMMENDED: where to eat, sleep and drink in Pelješac.
Done something on this list and loved it? Share it with the hashtag #TimeOutDoList and tag @TimeOutEverywhere.
Find out more about how Time Out selects the very best things to do all over the world.
The best things to do in Pelješac
Grgić vina at Trstenik was opened in 1996 by legendary winemaker Miljenko 'Mike' Grgich, who made established his global reputation in California. The man behind Chateau Montelena, the Chardonnay that famously beat its renowned French competitors at the Judgement of Paris in 1976, Grgich returned to his homeland to bring modern winemaking techniques to the steep slopes of Pelješac. The result is his famed Plavac Mali, deep red with flavours harmonised over two years, including 15 months ageing in special oak barrels imported from France. Sold for a pretty penny at top Dubrovnik restaurants, this top-quality tipple is best and more affordably sampled at the Grgich winery on any given weekday.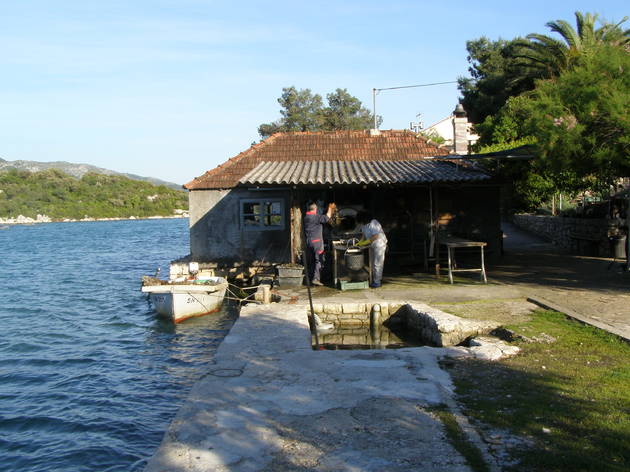 The Romans first cultivated oysters in the bay of Mali Ston, where farms were set up in the 1980s to create a thriving modern-day industry. An expensive delicacy in the restaurants of Paris, quality oysters here are sold by the side of the road, like cheap seasonal fruit. They can also be devoured in more formal surroundings, such as Bakus, a local eaterie in the historic heart of Ston. Sold at just over €1 a pop, these sublime oysters feature as a starter, come breaded, in oyster soup or form part of the not-to-be-missed shellfish platter.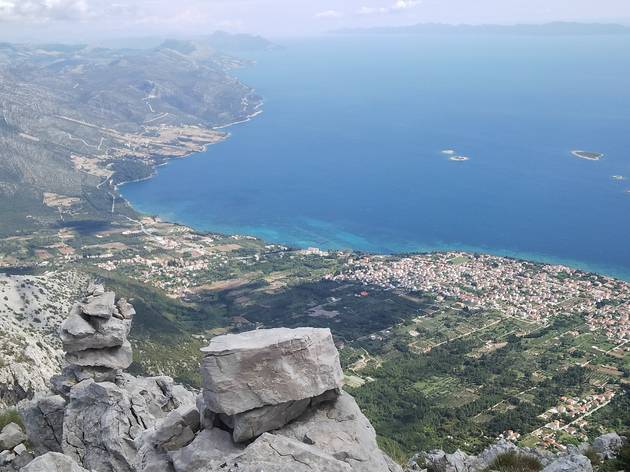 © Tourist Board Orebić
There are several starting points for any trek up to the highest point on the Pelješac peninsula, Sveti Ilija, north-west of Orebić. Perhaps the easiest route to take is from Gornja Nakovana, an abandoned village an easy drive from Viganj. From here, a marked trail rises gradually up to the peak at 961 metres, a hike of some two hours. It's a rocky ascent, so wear strong boots or shoes, take plenty of water and avoid setting off in the searing heat of a summer afternoon. The slopes are also home to horn-nosed vipers, so wear long trousers just in case. The reward for all this preparation and exertion is to see Dalmatia spread out before, the panoramic view stretching as far as Montenegro if conditions are right.
One of the two or three top-notch restaurants on Pelješac, Vila Koruna divides its menu according to the provision of a full local dining experience, from apéritif through to coffee, with several courses in between. One option might be to open with Dalmatian prosciutto and cheese, move onto cream of asparagus soup, followed by grilled rump steak with boiled vegetables tossed in butter. There's dessert, too, Ston tart, perhaps, or strudel of the day. The oyster menu features fresh examples to start, cream of oyster soup, slow-roasted oysters, oysters grâtinées, oysters in seaweed… If you can't move after all this feasting – remember, there's quality wine, too, a litre of affordable house red or white – then you can avail yourself of one of the half-dozen four-star rooms also on-site, each with a sea view.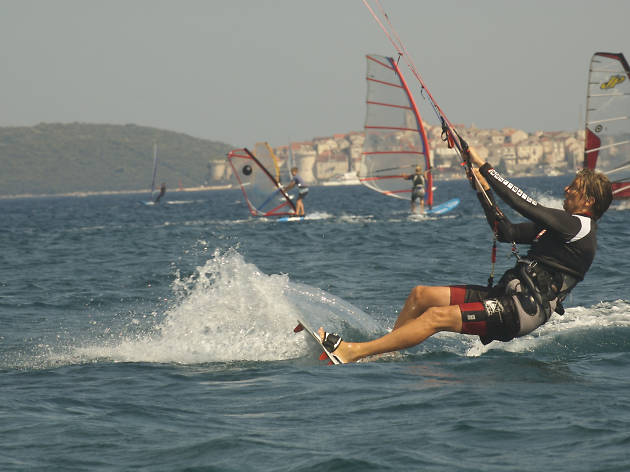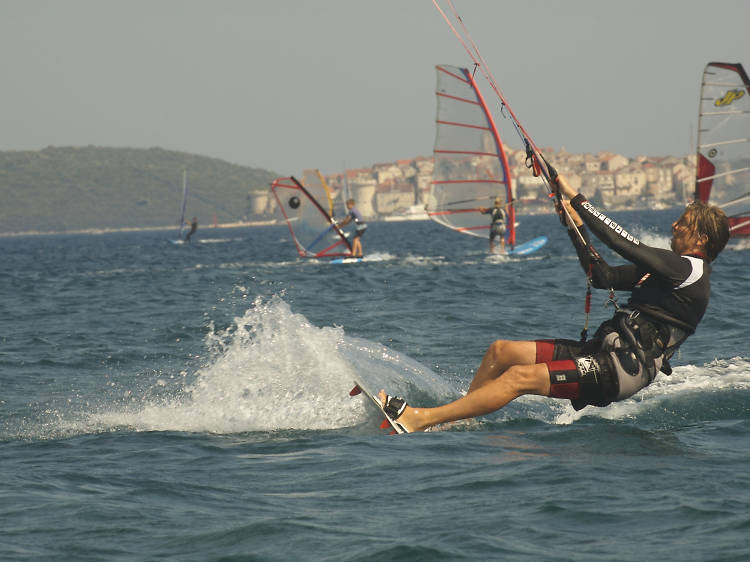 Tucked away on the south-west coast of Pelješac, halfway along the narrow Korčula channel, Viganj is effectively at the vortex of a wind tunnel. Here, the famed summer Maestral blows twice as hard as elsewhere along the Croatian Adriatic. Windsurfing first came to these parts in the 1980s, around the same time that the sport was taking off in Europe. Since then, clubs and schools have opened in the coastal village of Viganj, plus shops, bars and campsites to cater to the surfers who flock here all summer. Long-established schools include Liberan and Water Donkey. July is considered the optimum month for surfing, beginners aided by a light south-easterly breeze in the morning, experienced surfers doing battle with stronger winds from the early afternoon onwards.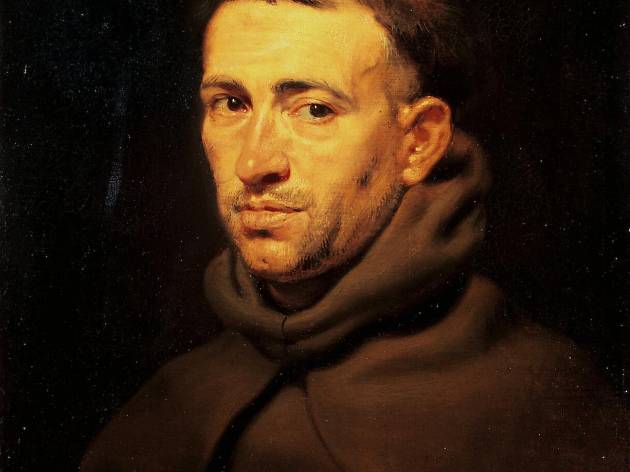 ©Wikimedia Commons
Atop craggy heights outside the village of Podgorje, surrounded by thick blanket of pine trees, the Franciscan Monastery was both hidden away yet set at the perfect vantage point to spy on the Venetian outpost of nearby Korčula. Here monks could inform independent Ragusa, today's Dubrovnik, of significant ship movements. Built in the late 1400s, it later gained a Byzantine icon, Gospa od Anđela, 'Our Lady of Angels', offered up by grateful sailors. According to tradition, ships would blast their sirens three times as they passed safely through the channel, to which monks would respond with a ringing of church bells that would echo down below. The monastery, since commonly known after its famous icon, can be reached by a path leading up from Hotel Bellevue on the outskirts of Orebić.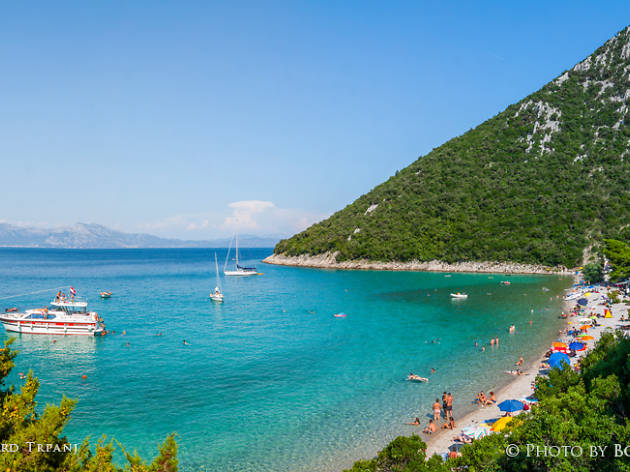 Boris Jovic
7. Dive into Divna and Duba
On the lesser-ventured north coast of Pelješac, well away from the windsurfing of Viganj and wineries of Trstenik, the beaches tend to be emptier and more pristine. In the case of Divna ('Gorgeous'), a short drive from Trpanj, idyllic too. A handful of lucky souls have houses overlooking this beautiful bay and smooth-pebble seafront, otherwise there are no bars or restaurants – bring your own snacks and refreshments. A little further along Duba Pelješka, known simply as 'Duba', is equally alluring, white pebbles, crystal-clear sea and a few bobbing boats. Behind the beach, a modest fishing community gets on with its daily business, some locals happy to hire out apartments on or close to the waterfront.
Launched in 1986, Kapetanova Kuća still commands the same view as the captain who once lived here, in the little bay of Mali Ston, overlooking the narrow sea channel with the historic Walls of Ston behind. Here the Kralj family set up a gastronomic stronghold, founded on the specialities for which Ston is so well known, oysters and shellfish. Brodettos, risottos and own-made pastas are created by Lidija Kralj's fair hand, prime ingredients a given, all accompanied by revered wines from Pelješac. Alongside, the family also runs the equally tasteful three-star Hotel Ostrea.
©Wikimedia Commons
9. Admire a groundbreaking artist
Born in Kuna, Pelješac, Mato Celestin Medović made his name in Zagreb along with his fellow Dalmatian and arguably more renowned contemporary Vlaho Bukovac. Having trained in Italy and Munich, Medović moved back to his house and studio in Kuna to concentrate on, mainly, landscapes, capturing the light and tones of his native land. He was one of the first Croatian painters to put these sea scenes to canvas. He died in 1920. His works have since been exhibited at the Museum of Modern Art in Dubrovnik, the Modern Gallery in Zagreb and the Gallery of Fine Arts in Split. Here in Kuna you can see his modest studio gallery, his grave and a statue of Medović in full artistic flight.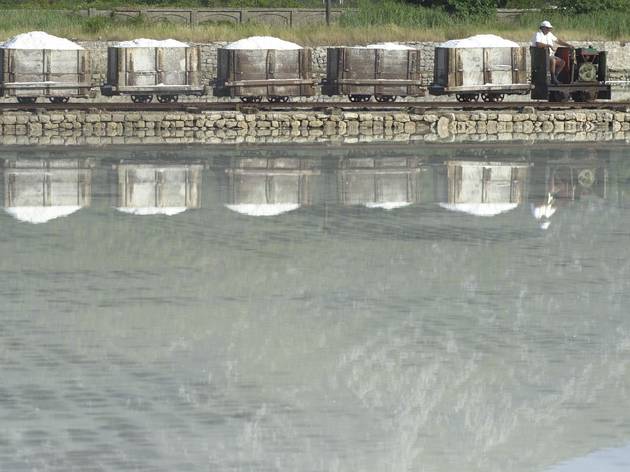 © Tourist Board Ston
10. Work down a salt mine
It is one of the oldest industries in the Mediterranean, and one that has hardly changed since the Middle Ages: salt mining. Dating back 4,000 years, the saltpans of Ston are still in operation, surrounded by the same activities as they would have seen long before the Romans. The pans fill with seawater that evaporates in the summer heat, leaving a residue of salt that needs to be shovelled by hand into carts. To find out how it's done, volunteers can sign up for summer camp, which runs between mid July and September. It's no picnic – the day starts at 6am, with a break at 9am. Work stops around noon, after which the exhausted team breaks out for games of volleyball or swimming. Perks include quality Ston delicacies at the Villa Koruna restaurant every day, a nightly series of concerts or live entertainment, and accommodation.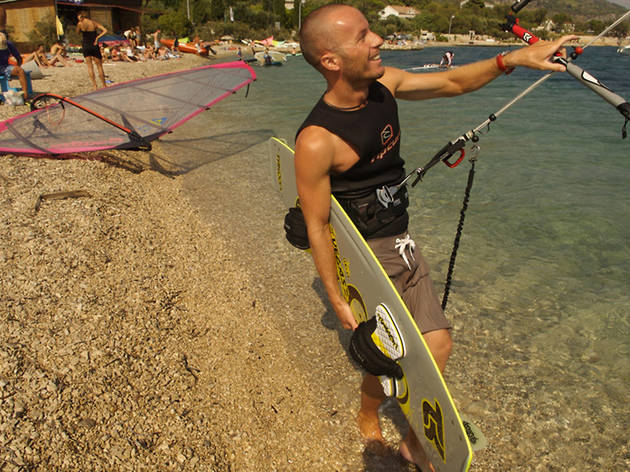 © Carly Calhoun/Time Out
11. Let loose at a beach bar
There's more to the windsurfing culture around Viganj than boards and breezes. Viganj is the liveliest spot on the peninsula, home to a string of beach bars where sunset mojitos take precedence over a glass of fine Dingač. One classic example is Čiringito, also for its grilled dishes as well as its classic cocktails, surfers gathering to sink a few before doing battle with the waves the next day. Further along the seafront, at Ponta beach, the K2 is the Viganj cult bar par excellence, with live music by night and child-friendly amenities by day. More ramshackle than the Čiringito, K2 is where you can let loose among like-minded party animals. More temporary beach bars open up for the summer season, names and locations changing almost according to whim.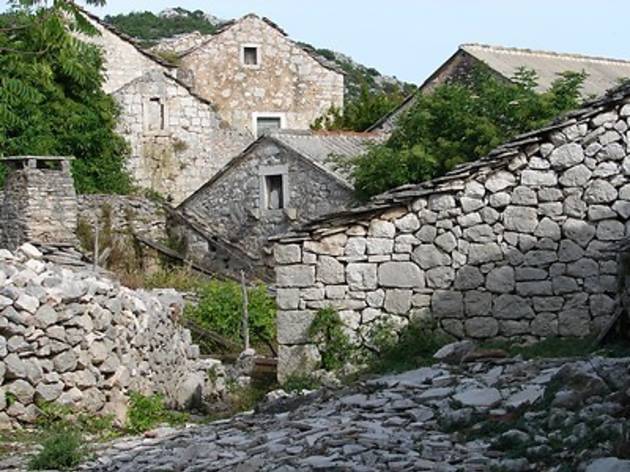 12. Explore a ghost village
More recently known as the site of the nearby Nakovana Cave, a Neolithic site of an ancient fertility cult open only to expert archaeologists, the village of Nakovana is free for anyone to explore. There's something Mary Celeste about this abandoned settlement, although there's no unsolved mystery about it, more a sad story of New World emigration and brutal actions by Italian and German forces during World War II. What's left, a short drive from Viganj, is a maze of intact stone houses, linked by pathways and shuttered by locked doors and windows. All is slightly tatty, rusty and rundown, but not overly so – you almost expect to see the local postman turn the corner into the main street. What happens to Nakovana now isn't clear. Once the archaeological dig wraps up, it could be that the cave site becomes some kind of visitor centre, but all that is still a few years down the line.
Harking back to the time of the Ancient Greeks and Romans, an original wine bar/restaurant in Drače has introduced the concept of keeping a limited-edition vintage of Plavac Mali in clay amphorae at the bottom of the sea. The Edivo Wine Bar keeps this stock in a sunken boat at nearby Žuljana, and can take curious guests down to see this unique wine cellar for themselves. Aptly named Navis Mysterium, the wine is then served, along with local specialities, most notably oysters and shellfish, at this sea-facing terrace restaurant. Customers can also take home the jug, encrusted with limpets and coral.
The second longest defensive stone fortification in the world after China's, the Walls of Ston were built around the same time as the ones that today surround Dubrovnik, whose salt pans they defended. Then called the Republic of Ragusa, Dubrovnik needed defending from the north, where they feared attack from the Turks. Some of the same architects, including Michelozzo and Juraj Dalmatinac, worked on both famed constructions. Originally the wall stretched for seven kilometres (4.3 miles) but destructive Habsburg zeal and a terrible earthquake in 1996 laid waste to significant chunks of it. Today 20 of the 40 original towers remain, and the fortification measures 5.5 kilometres (3.5 miles), linking Ston to Mali Ston, a walk of some 40 minutes.
Pelješac is a destination for outdoor adventure – windsurfing, hiking, trekking the wine road – rather than traditional sightseeing. Of the few cultural attractions, the Maritime Museum on the Orebić seafront is one. Telling the tale of the area's seafaring history by means of navigational instruments, nautical charts, travel documentation, weaponry, medals, models and paintings, this 60-year-old institution is strong on detail if somewhat weak on modern-day interaction. There are also older finds, unearthed on Majsan, an island in the Korčula archipelago, mainly bronze artefacts, coins and ecclesiastical objects, some dating back more than 2,000 years.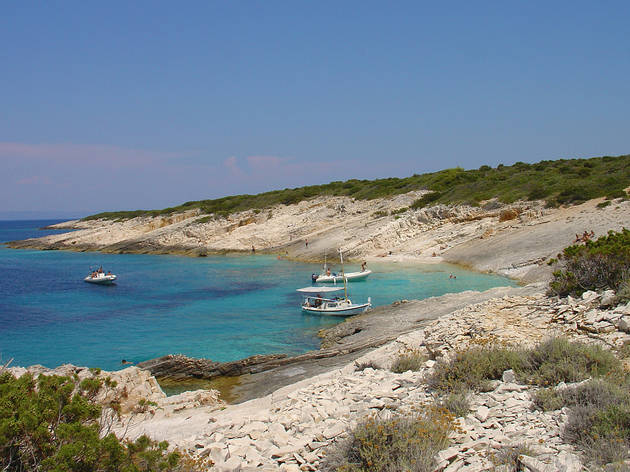 © Ivo Cetinic
16. Hike from Viganj to Orebić
Tracing the facing coast of Korčula, this panoramic walk parallel to the southern flank of the Pelješac peninsula takes in picturesque villages, the historic Franciscan Monastery of seafaring lore and a traditional konoba. The route runs for some seven kilometres (4.3 miles), a trek of around three hours – take enough water and snacks for the morning or afternoon. Heading out from the beaches of Viganj, you pass above the beaches, campsites and kiteboarding clubs of Kućište and Perna before the path leads up towards Bilopolje and the aptly named Konoba Panorama. By now you've more than earned a beer to go with the sweeping view before you – note that the konoba closes in winter. Less than a kilometre, you come to the Franciscan Monastery, revered by generations of sailors, before the path leads you down to the hotels and holiday buzz of Orebić.
Could there be a better-located campsite than Prapratno's? Not only are you surrounded by pine trees, a minute's stroll from an idyllic bay, pristine pebble beach and even naturist beach, but these days Prapratno is linked by regular bus to and from Dubrovnik airport. There's also a ferry link to and from Mljet, the terminal 15 minutes' away. As for campsite facilities, you have a restaurant, a supermarket, tennis courts, five-a-side football pitches, a communal washing machine, showers on the beach and even a dog-washing zone. Pet- and child-friendly Prapratno operates from May through September inclusive.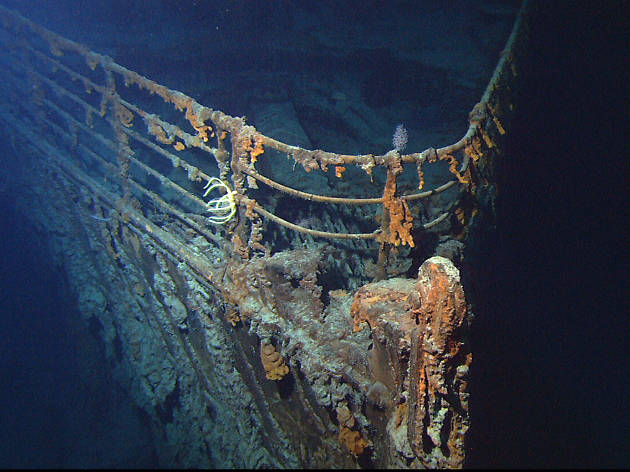 ©Wikipedia
18. Search for the historic shipwrecks of Žuljana
Halfway along the southern coast of Pelješac peninsula, tucked in by the bay of Vučine, pretty Žuljana was populated by the Romans – remains of Roman graves are dotted about the medieval churches for which this fishing village is famous. But dive deeper, into the clear waters just off Žuljana, and you'll find a Roman shipwreck, its hull well preserved in the sand some 45 metres down. The local diving centre can also take you around a German torpedo boat, sunk in 1944, a ferry that came to grief during the same conflict, and a cargo ship from the 1960s.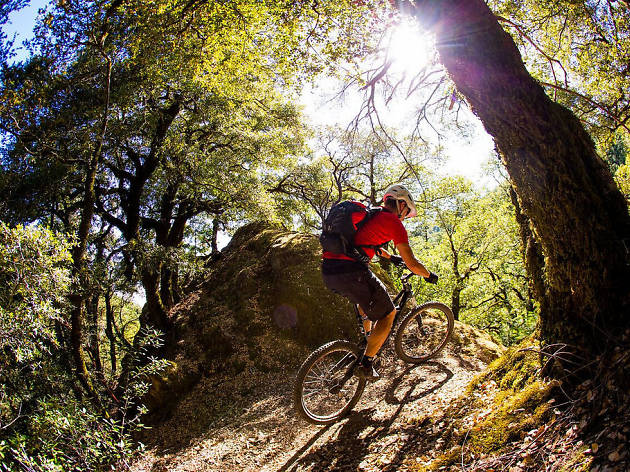 ©Flickr
19. Bike the trails of Pelješac
Dedicated to discovering hidden parts of this undeveloped peninsula as well as promoting cycle tourism, MTB Pelješac was formed in 2016. Every weekend, pioneering Dalibor Jurović and his team head off to abandoned villages, along panoramic coastal paths and high up over the hills to record their exploits on their Instagram page and inspire others to follow in their wake. This recently established club offers no formal tours or logistical provision – you can find cycle rental places in Orebić and Viganj – but members are happy to share information and suggest lesser-known routes to follow.
When the owners named their restaurant the Bella Vista, they knew what they were doing. Its terrace jutting out over Prapratno, the bay spread out before diners, this elevated eaterie just off the main road from Ston could serve sandwiches and still clean up. Instead, the Bella Vista concentrates on the bounty of the sea way down below, mussels, scampi, shellfish of all sorts, served grilled, in soups, in white-wine sauce, every which way, in fact. You can also order fresh fish and not be disappointed, all accompanied by a quality Pelješac red or Korčula white. Operates from mid March until the end of October.
Best selling Time Out Offers